Ford Mustang Mach-E fans in the UK have been waiting in anticipation to hear exactly how much they might have to pay to get their hands on one of Ford's new electric vehicles. Ford has now announced pricing in the UK for the vehicles with the entry-level, standard-range, rear-wheel-drive Mach-E starting at £40,270. That base model promises to target a range of 280 miles per charge and has a total of 254 horsepower.
Buyers who opt for the extended-range version of that entry-level Ford Mustang Mach-E will have to tack on an additional £9730. That extended version can drive 370 miles per charge thanks to the 99kWh battery pack while producing 281 horsepower. Pricing for those versions puts the Mach-E below the £50,000 threshold for the £3000 government plug-in car grant.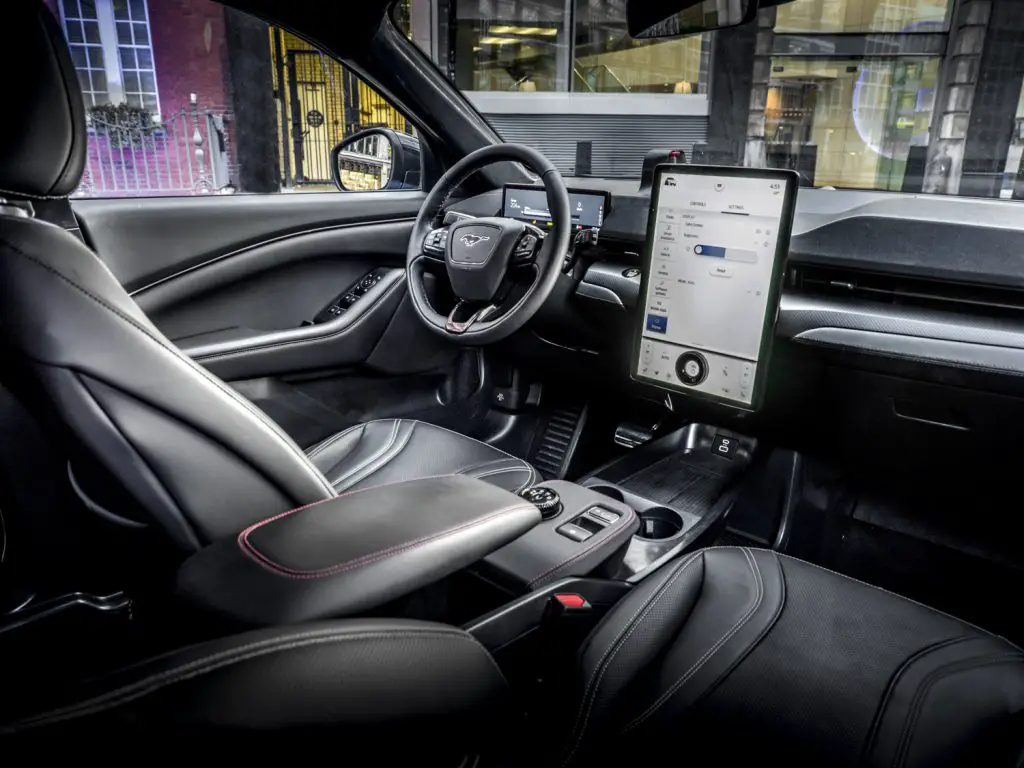 Those who prefer the all-wheel-drive model will pay at least £46,750 for that version of the EV. Its 76kWh battery pack promises a range of 260 miles per charge. In the UK, the extended-range, all-wheel-drive version will start at £56,950, promising a 335-mile driving range and 332 horsepower. Preorders are underway in the UK with a reservation of £1000.
Ford recently unveiled a Mach-E walkaround video that gave a much better idea of what the vehicle will look like and the features it will bring. So far, Ford has been mum on exactly how many Mach-E electric cars have been reserved, but we do know all First Edition versions were reserved in the United States. The EV should have the same basic features between the United States and the UK with a 10.2-inch digital cluster for the driver and a large 15.5-inch touchscreen handling infotainment and other vehicle features.
Subscribe to Ford Authority for more Mach-E news and around-the-clock Ford news coverage.
Source: Autocar