Earlier, we saw what happens when people try to engage in street racing on public roads, resulting in a Mustang eating a guardrail. Today, the internet has provided us with another video of risky behavior, though it's much more graceful (though also probably much more dangerous) than the last video. It involves a 2020 Ford Mustang Shelby GT500 with 900 horsepower taking on a Nissan R35 GT-R with 1,100 horsepower.
Before diving in, we'd like to clarify that we do not condone street racing in any way. It's stupid and dangerous, but sometimes stupid things are entertaining to watch.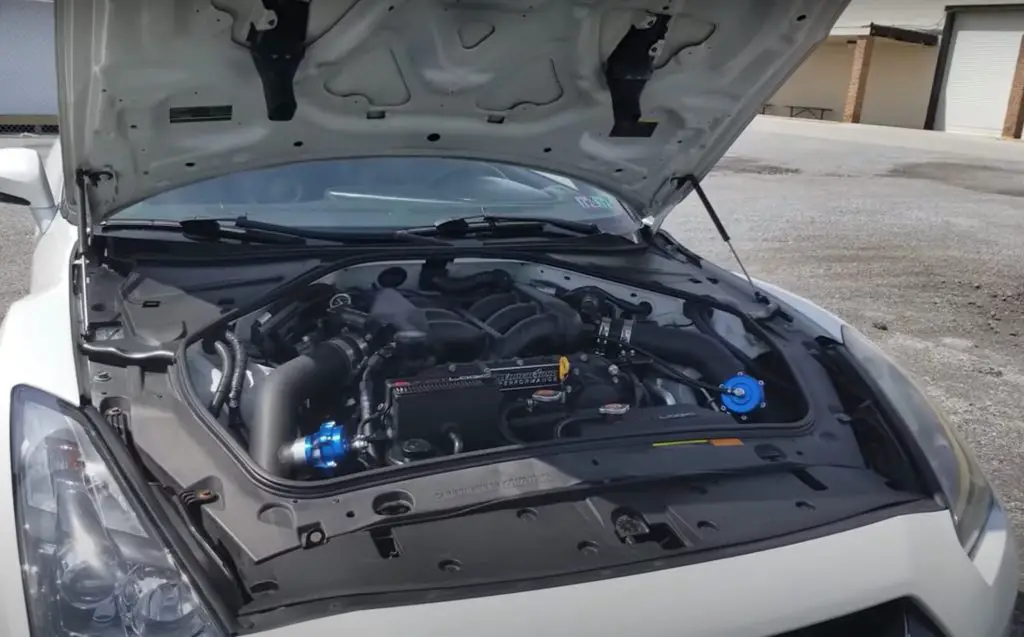 The Nissan GT-R build was performed by the fairly well-known Workhorse Performance garage based in Maryland. The owner is able to increase the performance on-demand, raising the output from roughly 1,020 to around 1,065 horsepower from the first to the second run.
As we mentioned before, the Ford Mustang Shelby GT500 in the video puts out about 900 horsepower. It's been tuned by Palm Beach Dyno Tuning, fitted with an AMG cross-pipe and 2.75-inch supercharger pulley, and runs on e85 fuel. That's a relatively mild list of modifications when compared to the GT-R.
Given the 200+ power difference, it's not exactly surprising that the GT-R ends up walking the GT500. Sure, all-wheel drivetrains sap more power before transmitting it to the wheels, but apparently it's not enough of a parasitic loss to make up for that much of a power gap. At least, the two sprints from 50 to 180 miles per hour seem to suggest so.
Are the results what you expected? And are you left wanting the Japanese-built Nissan more than the Mustang Shelby GT500 after watching the back-to-back victories, or would you still opt for Ford's pony? Talk to us in the comments.
Be sure to subscribe to Ford Authority for more Ford Mustang news, and the latest Ford news coverage.