We know that an all-new Ford F-150 is on the way. In fact, the vehicle was originally set to be shown to the press at the end of April, but the COVID-19 pandemic put a stop to those plans. And though we already know quite a bit about the upcoming all-new 2021 Ford F-150, several key details have yet to be revealed. To that end, something that recently caught our attention was a Ford patent for an improved tailgate design.
Initially filed in 2018 and assigned US Patent number 10,081,303 B1, Ford's filing is entitled "Full Size Tailgate Step." It mentions a latch mechanism with "rails to allow the tailgate to pivot," and that the user would "selectively pivot the tailgate between a closed position, a tailgate deployed position, and a step position."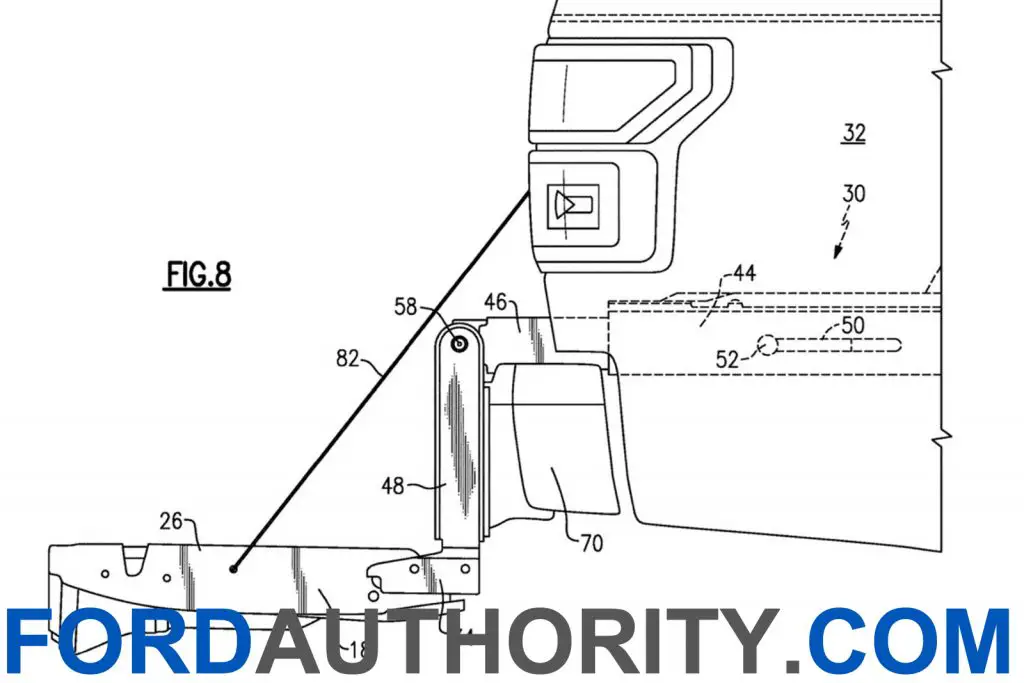 Other than this patent filing, things have been very quiet about any potential upgrade, improvements or innovations to 2021 Ford F-150 tailgate. Meanwhile, during the past two years, the F-150's primary rivals – GMC and Ram – have both introduced notable improvements to their tailgates.
GM, for instance, offers a MultiPro tailgate on the new Sierra pickup that has six positions, such as a step, a load stop, or even a work surface.
Meanwhile, the Ram Pickup is offered with an optional Multifunction Tailgate that adds a first-of-its-kind 60-40 split, swing-away functionality, while retaining the capabilities of a fully dampened, drop-down tailgate with remote release options.
Both tailgate improvements from GMC and Ram have been well-received by the buying public. As it sits, the current F-150's only unique feature in the tailgate department is the "tailgate step," which deploys from within the top of the tailgate to enable easier ingress to and egress from the bed. While the feature is nice and – at time of its launch – was the first tailgate access-related innovation to arrive from the Big Three in decades, it's not as simple as the CornerStep feature offered by GM trucks.
Given the importance of the F-Series to Ford sales volume, profitability, and business performance, it wouldn't be far-fetched to expect improvements from the 2021 Ford F-150 in this department. As of this writing, we haven't seen F-150 prototypes testing with any tailgate improvements, but that doesn't mean they don't exist.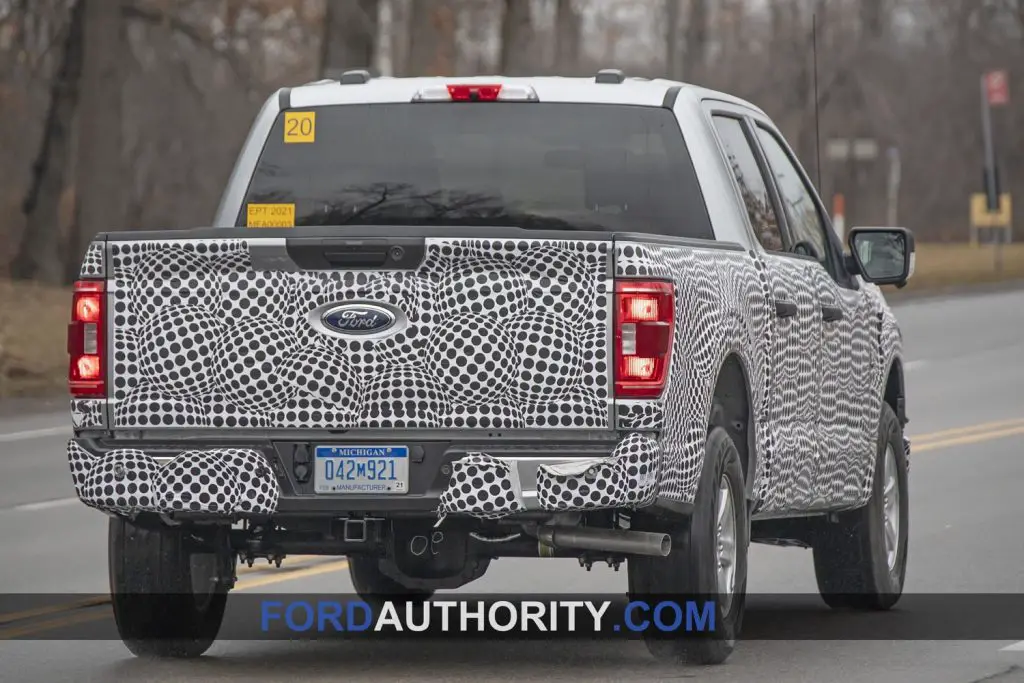 Tailgate-related items aside, we do know that the 2021 Ford F-150 will offer a big touchscreen as well as a stow-away shift lever, along with a digital gauge cluster. Our intel says that Ford still plans on launching the all-new, 14th-generation F-150 later this year as planned, though COVID-19 will likely push the timetable back some. It's also worth noting that we do not expect the all-new F-150 Raptor to be a part of that launch. Instead, the off-road-focused range topper will likely end up arriving a year or two later.
Are you expecting any tailgate improvements from the 2021 Ford F-150? Talk to us in the comments section below, and be sure to subscribe to Ford Authority for more Ford F-Series news, Ford F-150 news and around-the-clock Ford news coverage.