One could safely argue that automotive design in the 1950s was simply unparalleled. This was a time when designers penned cars that looked like they came from space, or were just capable of getting there under their own power. That includes the hand-built 1955 Lincoln Futura concept, a vehicle that was so futuristic that it became the original Batmobile courtesy of George Barris himself.
The original Lincoln Futura concept was a fully-functioning vehicle that ran and drove. It featured a unique double clear-plastic canopy top and a white pearl paint job. The car was later painted red for its appearance in the movie It Started With a Kiss, and eventually landed in Barris' possession. A handful of replicas were later produced, and the Lincoln Futura sealed its position as one of the most important car designs in history.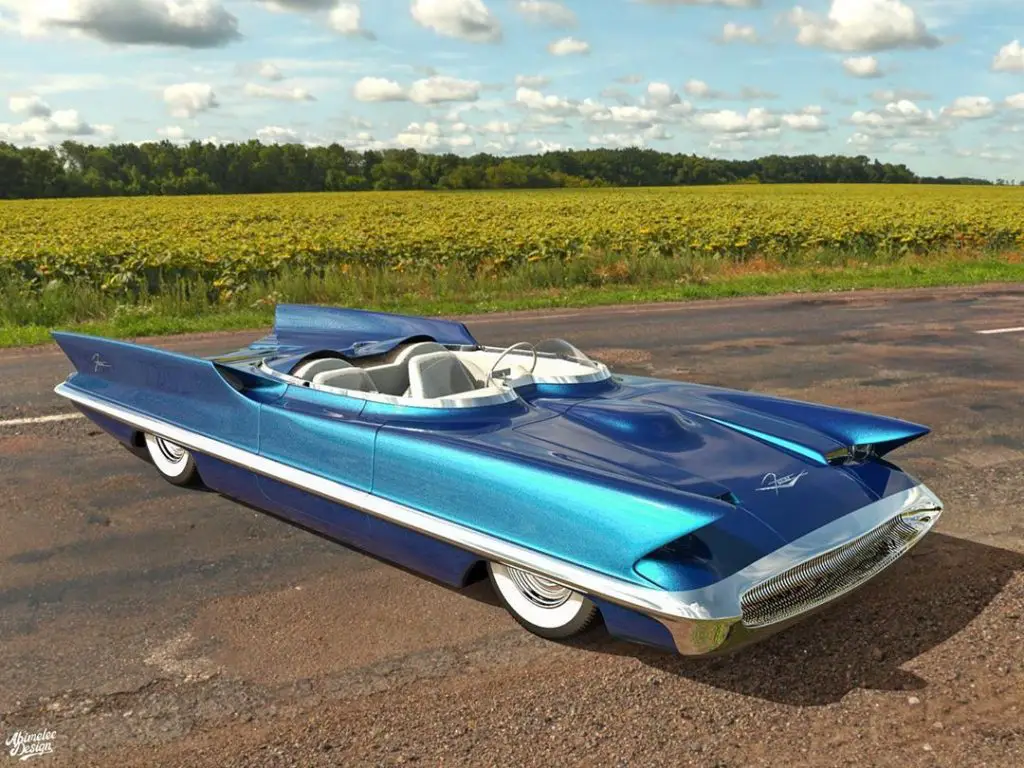 So it's somewhat surprising that we don't see more about the Futura, or more replicas running around, especially when they look as cool as this one from Abimelec Design.
This particular Lincoln Futura concept was as reimagined as roadster, with a small fixed windshield and no top to speak of. The big, low, and sleek machine looks even better sitting on the ground, too.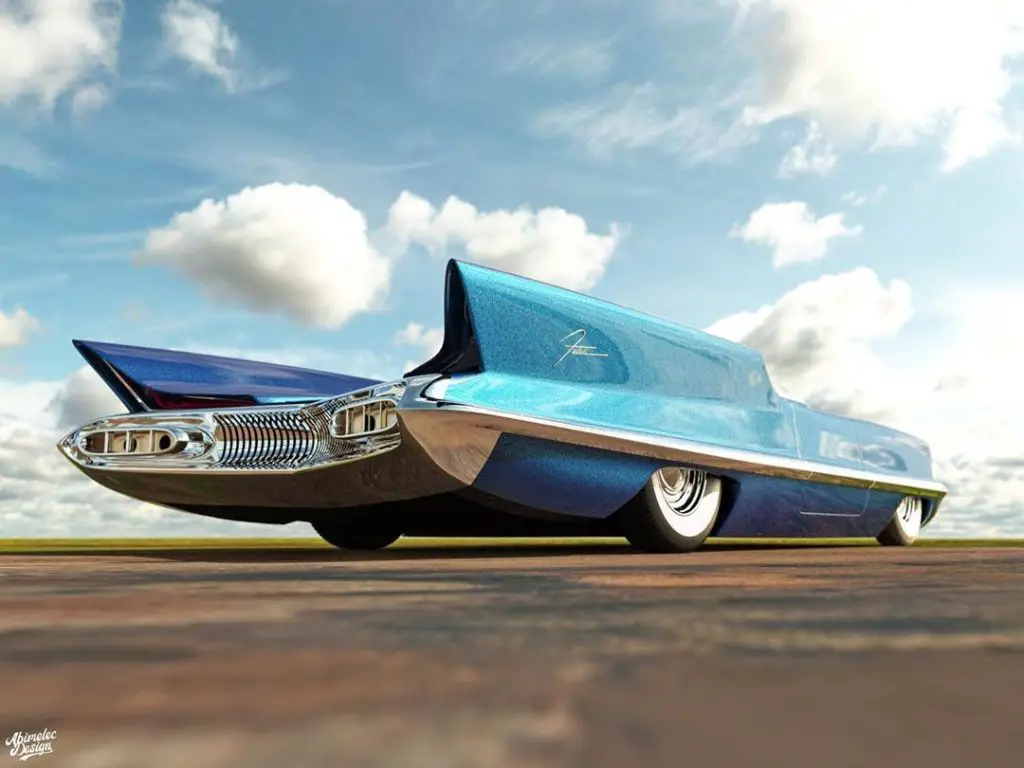 A large set of classically-styled chrome wheels reside under those massive fenders. A set of whitewall rubber completes the classic, yet futuristic look. The whole thing is topped off with a beautiful blue metallic paint job, which perfectly accentuates the Futura's lines.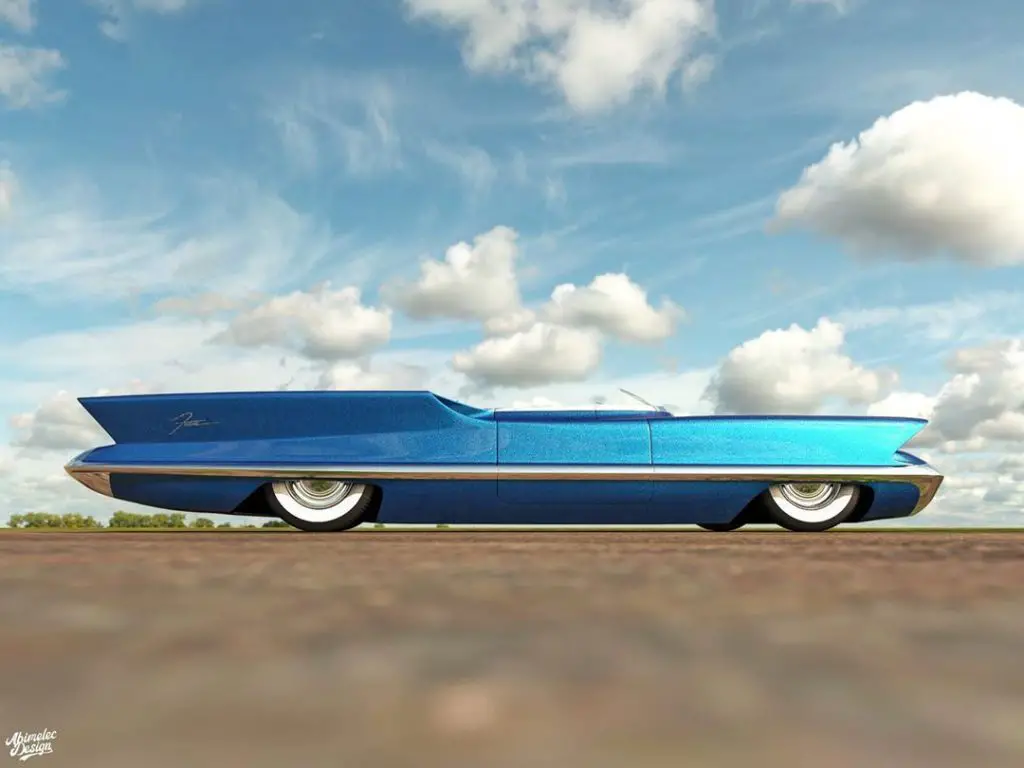 Despite these modern additions, this custom Lincoln Futura retains its original character, including the chrome trim and massive trademark fins, along with the bubble hood. After all, why would anyone want to mess with success?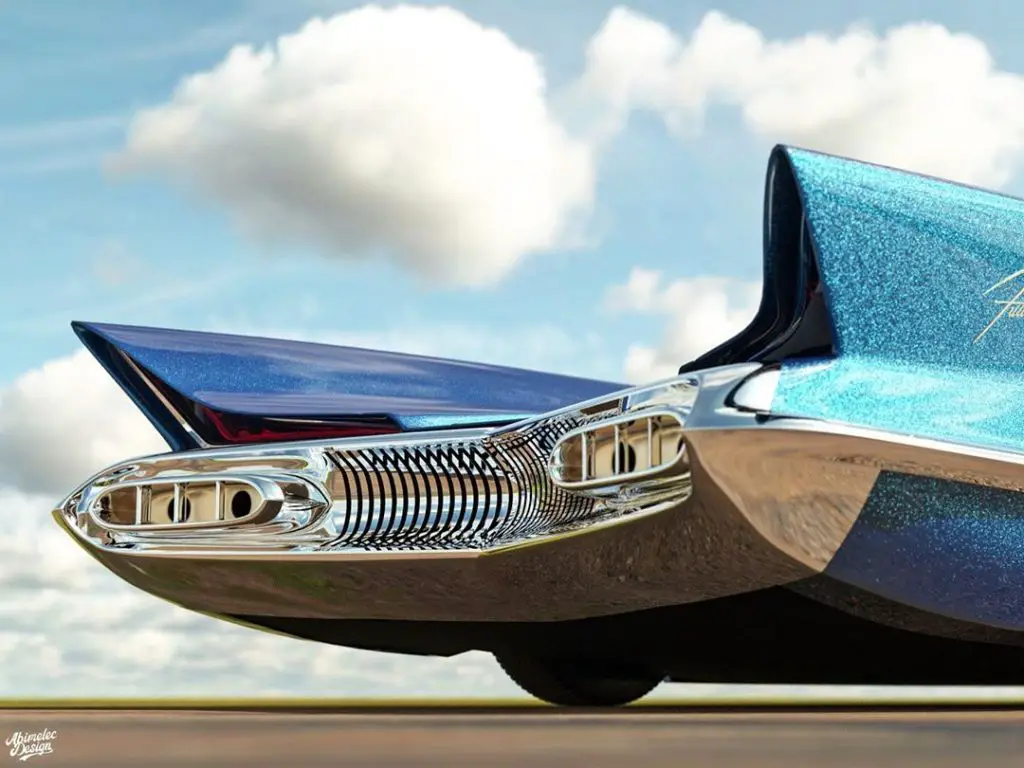 We're digging this custom Lincoln Futura very much, and it makes us wish that the automaker had pushed the original concept through to production. That way, we could see more cool custom versions of the slick behemoth roaming the streets in real life.
We'll have more cool renderings like these soon, so be sure to subscribe to Ford Authority for the latest Lincoln news and continuous Ford news coverage.