Early Shelby Mustangs are some of the most favorite classic Mustangs in history, and collector interest in them has only grown stronger with time. Unfortunately, this means that owning one has become completely out of reach for most people, as prices vary anywhere from obscene to outrageous. But there is an affordable alternative – the tribute car. And this 1965 Ford Mustang Shelby GT350 tribute we spotted up for auction at Hemmings is certainly a fitting salute to a very rare muscle car at a fraction of the price.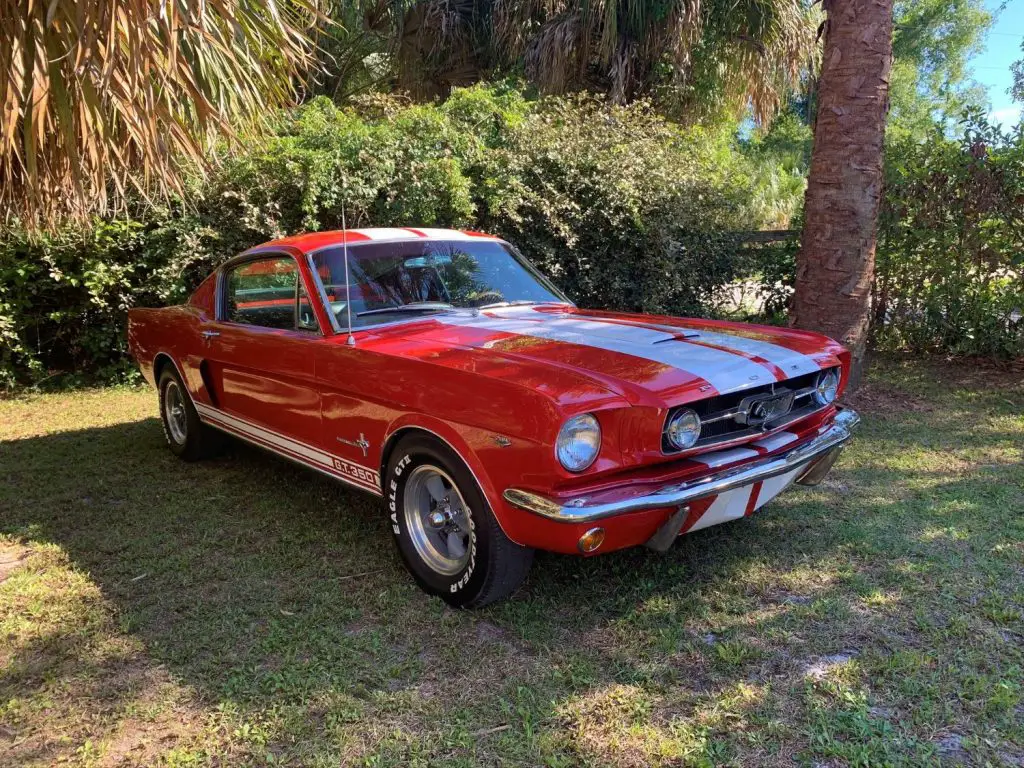 A mere 521 examples of the 1965 Ford Mustang Shelby GT350 were ever produced, making them incredibly rare and expensive. Yet most casual observers would never know that this particular car wasn't one of those few, however. It started life as a 2+2 Fastback, a beloved but somewhat common body style. And over the course of the last two years, the previous owner gave it a thorough redo in the vein of Shelby greatness.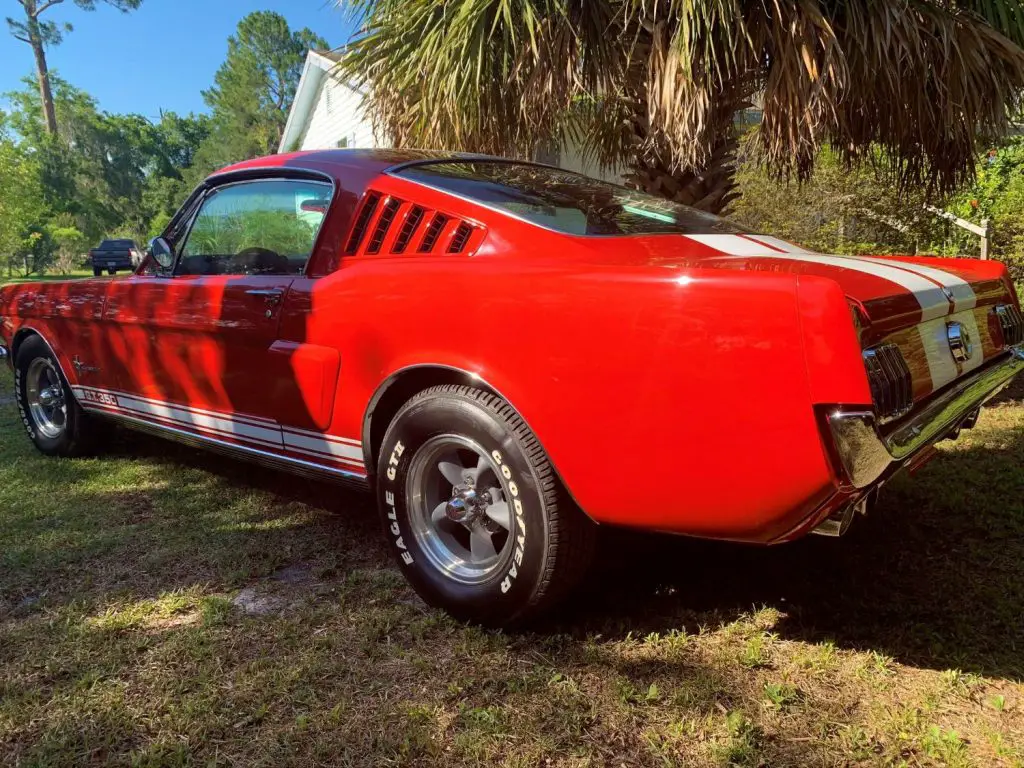 In total, the seller put 500 hours into this particular car after purchasing it from the original owner. And it was quite a find at that time, too. It has what is believed to be 60k original miles, with the original engine and transmission in place. But the 225 horsepower 289 V8 has since been fitted with an Edelbrock carb and full array of dress up bits from Ford Performance. With a Cruise-O-Matic three-speed automatic transmission behind it, this Mustang is more of a weekend cruiser than a drag strip menace.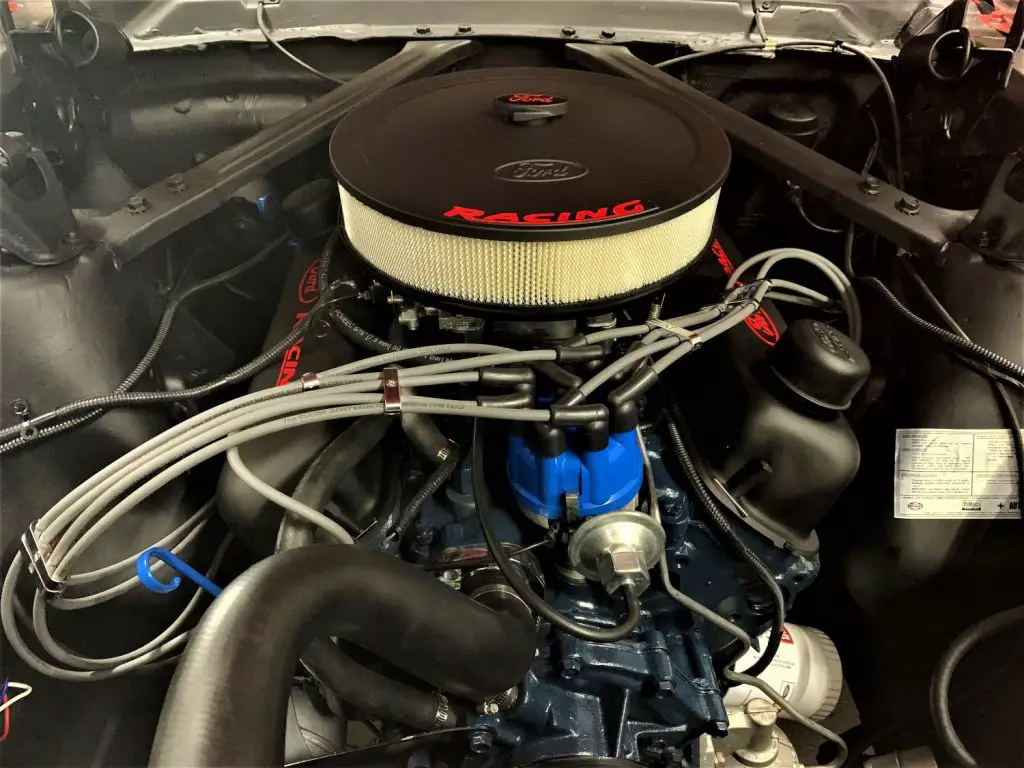 The car was originally painted Rangoon Red, and the seller decided to stick with that hue when completing the transformation of his 1965 Ford Mustang Shelby GT350 tribute. But to make it look like a proper Shelby lookalike, he added the familiar rear fender and hood scoops, as well as white stripes. The wheels aren't original Mustang or Shelby pieces, but a rather iconic and timeless set of American Racing Torq Thrusts.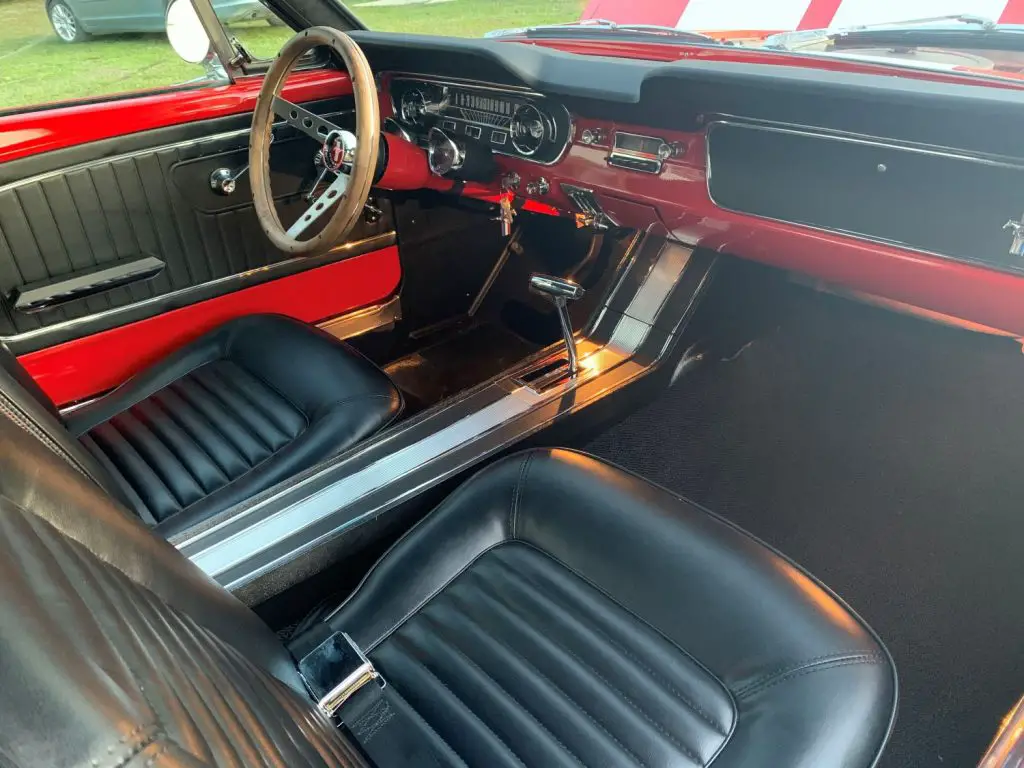 The seller kept things simple with the interior as well, which has been treated to a complete and original overhaul. After all, why mess with something that isn't broken? The same concept was applied to the rest of the mechanicals. This Mustang still has manual steering and four-wheel drum brakes, but everything else is brand new, including the suspension components. And it's all incredibly clean, too.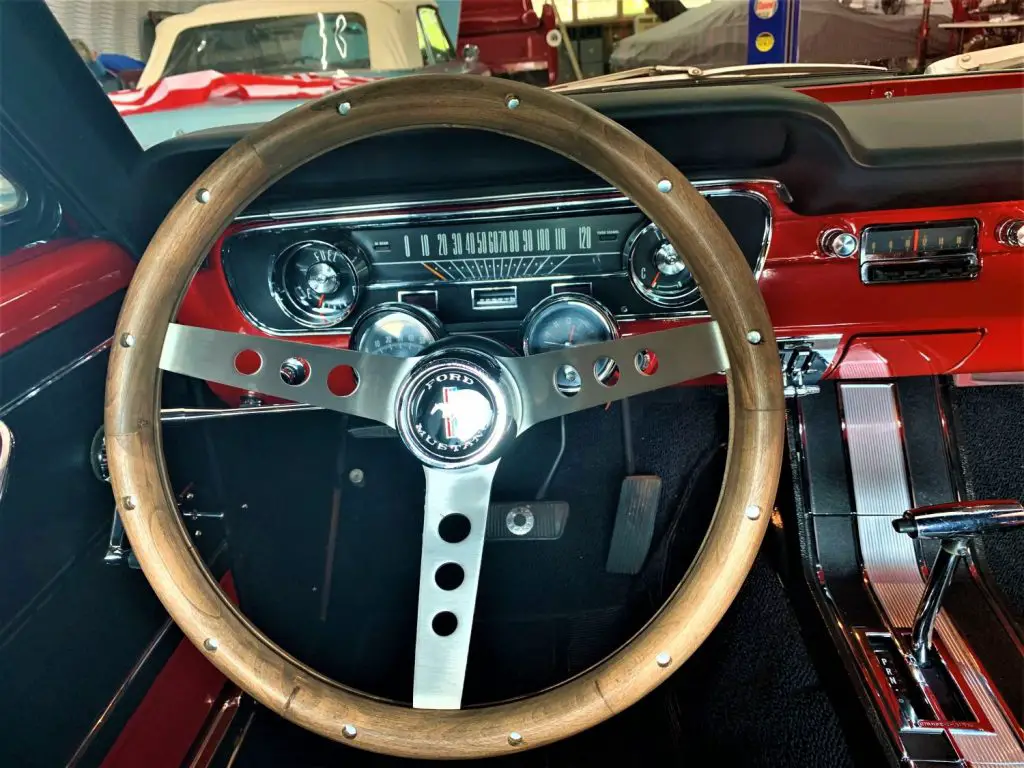 For those pining for a bit of Shelby style who don't care about all-out performance, this 1965 Ford Mustang Shelby GT350 tribute certainly fits the bill. It's a fantastic-looking car that'll certainly sell for a tiny fraction of what a real GT350 would. And even though some people take offense to tribute cars, the casual observer will never know what's really going on underneath.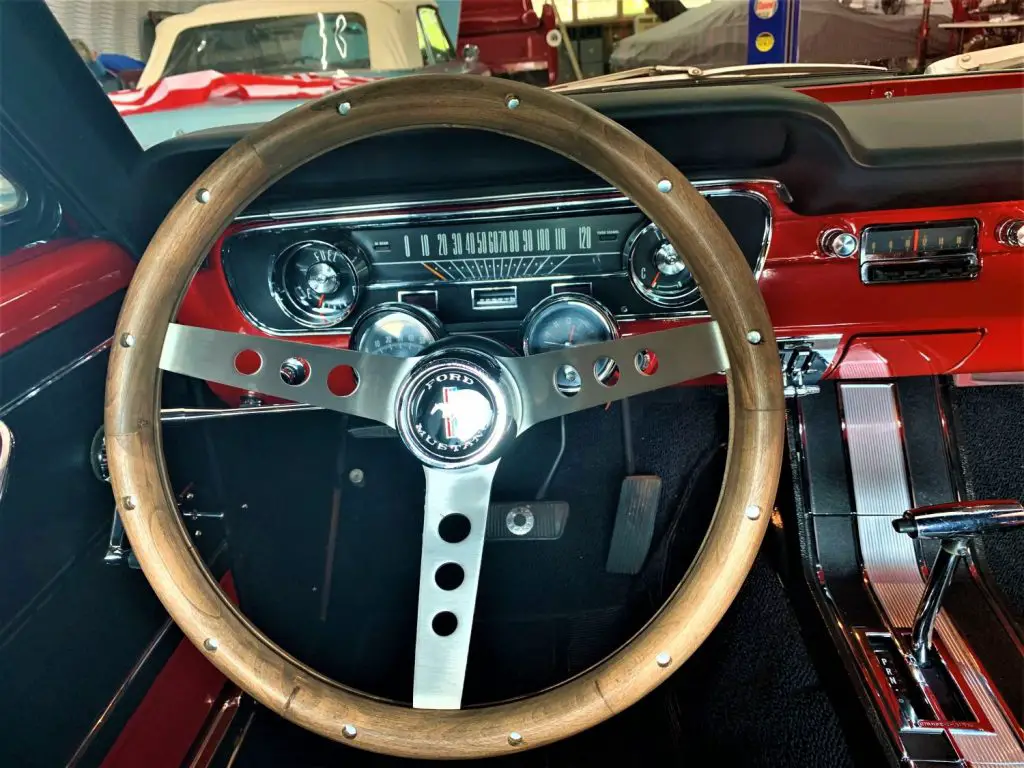 For more cool tributes as well as real Shelbys, be sure to subscribe to Ford Authority for more Ford Mustang news and around-the-clock Ford news coverage.