The introduction of the sixth-generation Ford Mustang was a very big deal. Reengineered from the ground up, the 2015 Mustang was a whole new animal, offering new styling, new engines, and perhaps – most critically – an independent rear suspension. With years of motorsport and tuning experience to back it, Saleen saw the new S550 as an opportunity to push the limits of Ford's iconic muscle car, and the result is the 2015 Saleen Mustang S302 Black Label.
Today's Ford Authority Exclusive is all about this high-powered monster.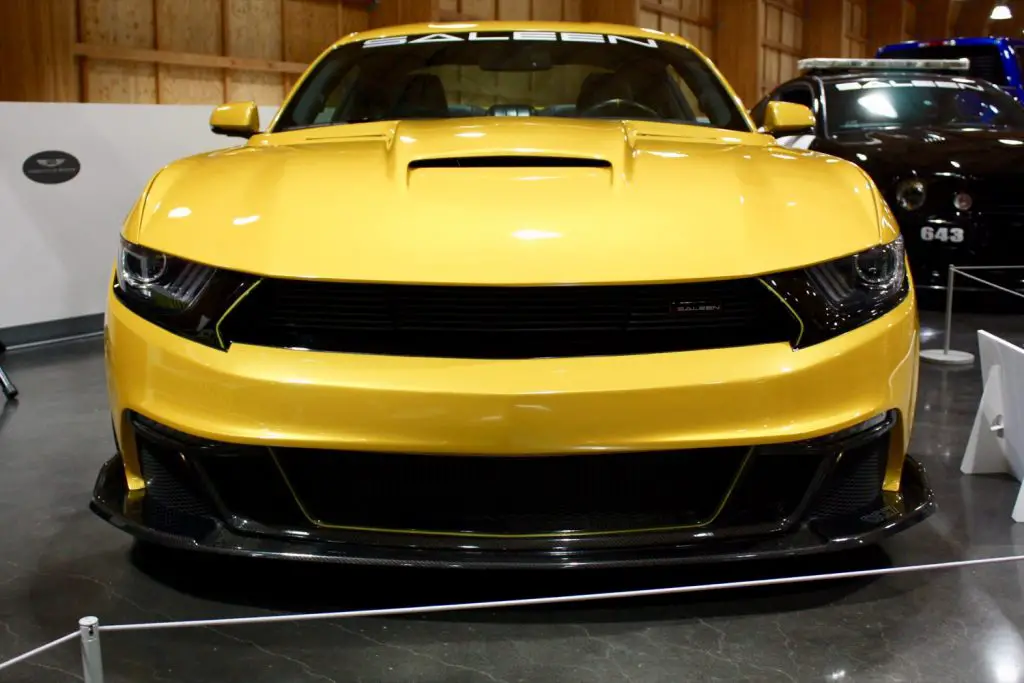 Pictured here at the ongoing Saleen exhibit at the LeMay – America's Car Museum in Tacoma, Washington, we got a chance to check this beast out in person at the museum last year, and now we're shedding some light on it in conjunction with our exclusive photos.
Let's start by stating the obvious: the 2015 Saleen Mustang S302 Black Label is a stunning piece of design. Thanks to unique front and rear end treatments, the Saleen Mustang S302 Black Label gained an inch and a half in the front and nearly two inches in the rear, all in the name of functional downforce and a more aggressive appearance. And while the muscle car heritage remains intact, there's no question this thing pushes the limits of that framing.
This particular model is draped in custom paint dubbed California Sunset, which was developed as a nod to the late Paul Walker.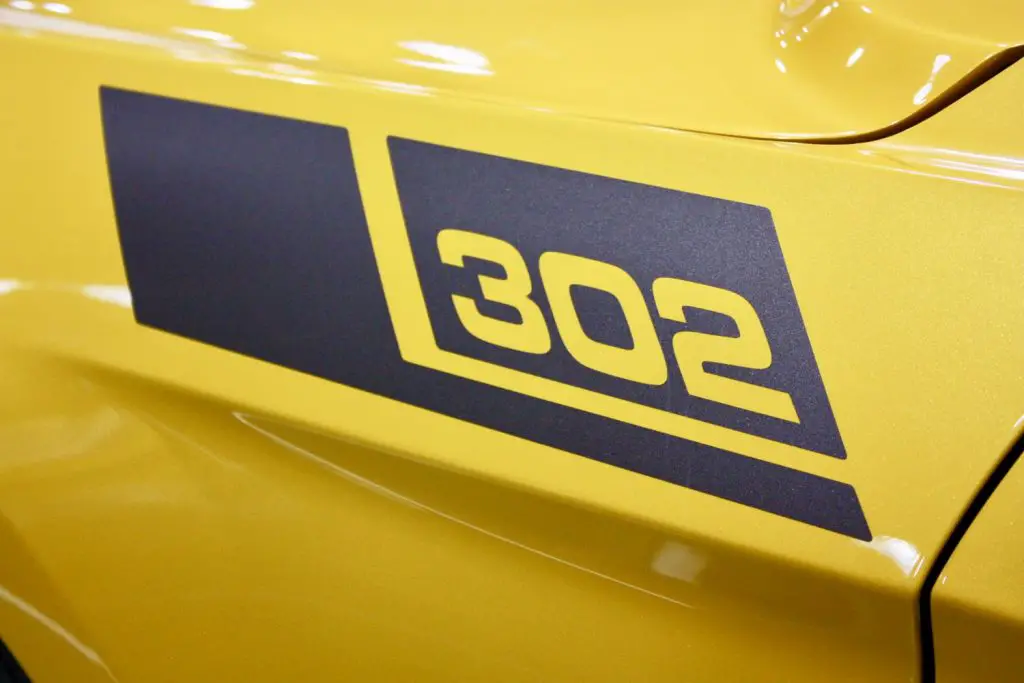 Naturally, the 2015 Saleen Mustang S302 Black Label takes powertrain performance to a new level as well. With the stated goal of creating the most powerful production Mustang to ever wear a Saleen badge, the Mustang's 5.0L Coyote V8 was supercharged to produce 800 ponies. That's an outrageous sum for any vehicle, but one which is necessary in the face of challengers like the 707-horsepower Dodge Challenger Hellcat.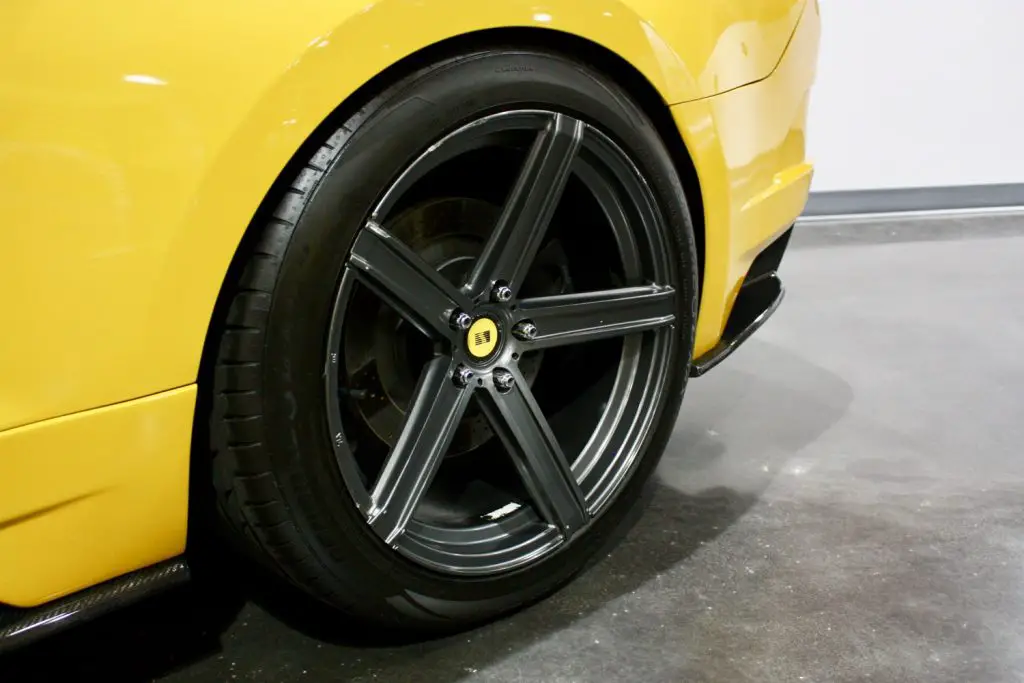 Nevertheless, the 2015 Saleen Mustang S302 Black Label isn't some wooly hell beast intent on pirouetting off the road with every stab of the throttle. Instead, Steve Saleen applied his extensive experience on the race track to make this pony handle as well as it accelerates, improving upon the S550 Mustang's new independent rear suspension with Racecraft Series 4 suspension upgrades, while also upgrading the brakes, and outfitting the whole ensemble with 20-inch wheels wrapped in sticky 275/35R20 tires up front with 275/40R20 tires in the rear. The end result is a performer that not only looks the part, but can absolutely blitz a road course, a theme originally introduced with the first-ever Saleen Mustang.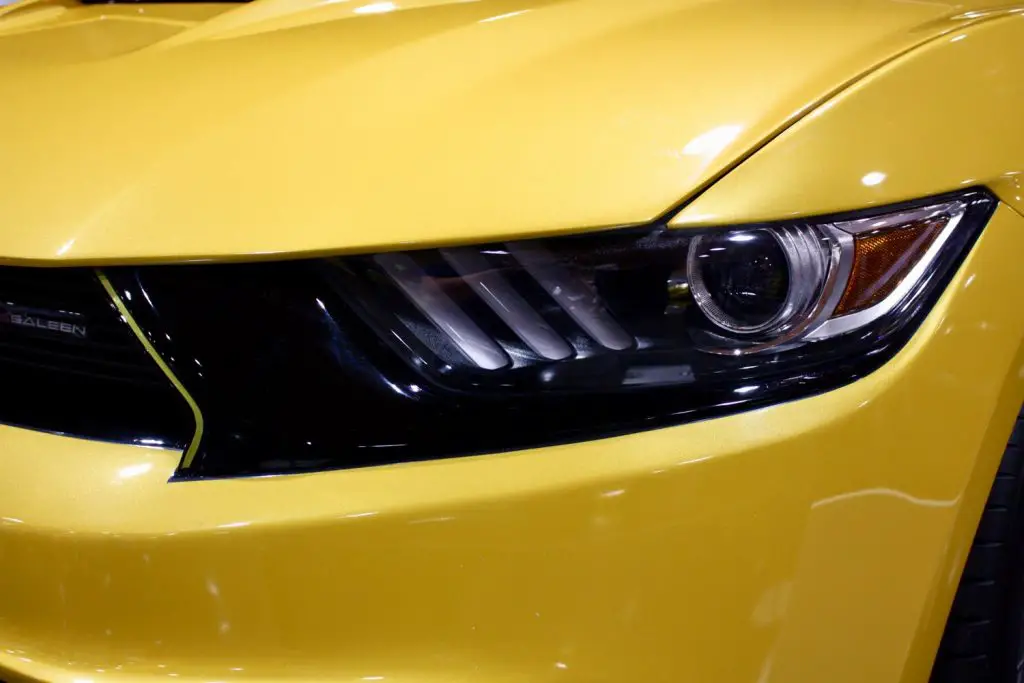 We'll have plenty more about other Saleen Mustangs very soon, so stay tuned. In the meantime, check out our exclusive photos in the gallery below, and subscribe to Ford Authority for more Ford Mustang news and around-the-clock Ford news coverage.
All photos by Ford Authority. All rights reserved.