For buyers who want the most fuel-efficient Ford Explorer on sale here in America, the Hybrid is the way to go. And for those that want the most powerful version, they opt the Explorer ST. European customers, however, can now buy something even more efficient and quite a bit more powerful than either of those models – the all-new 2020 Ford Explorer Plug-In Hybrid (PHEV). The vehicle is currently being delivered to European customers after it originally launched late last year. And it's a rather impressive machine, without a doubt.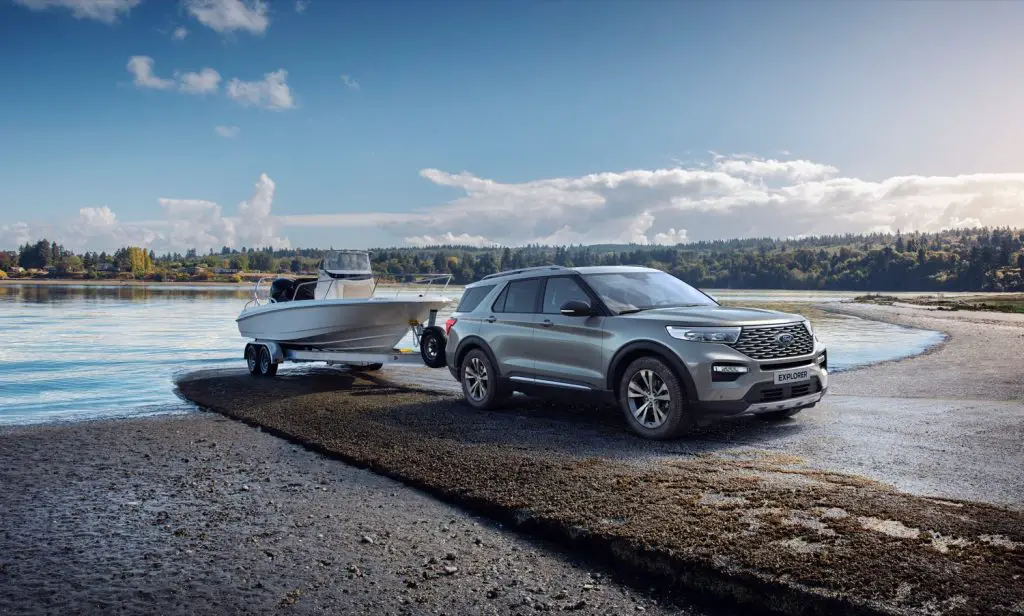 Here in America, the Ford Explorer Hybrid combines a naturally aspirated 3.3L V6 with a 35-kilowatt electric motor and a 1.5-kilowatt-hour lithium-ion battery pack. Total output clocks in at 318 horsepower and 322 pound-feet of torque. In a rear-wheel-drive configuration, it also returns 27 miles-per-gallon in the city and 29 mpg on the highway, with a total range of 500 miles.
Those are impressive numbers, until considering what the Ford Explorer Plug-In Hybrid offers. The PHEV pairs the Ford 3.0L EcoBoost V6 gasoline engine with an electric motor, generator, and 13.6 kWh lithium-ion battery that can be charged from an external power source and via regenerative charging on the move. It's available exclusively in all-wheel-drive, with the 10-speed automatic as the sole transmission choice. So far, so good – but it gets better.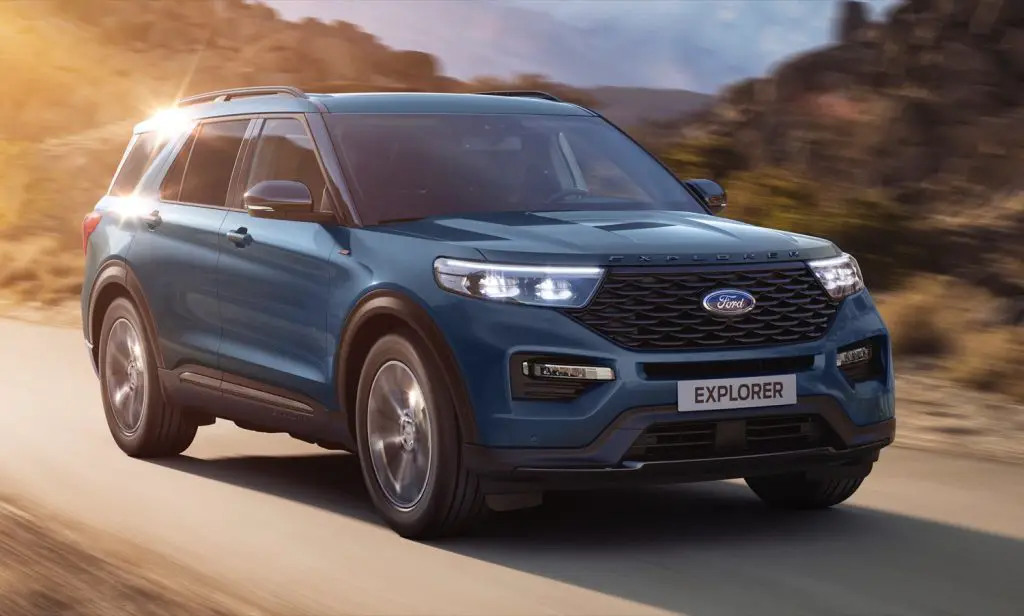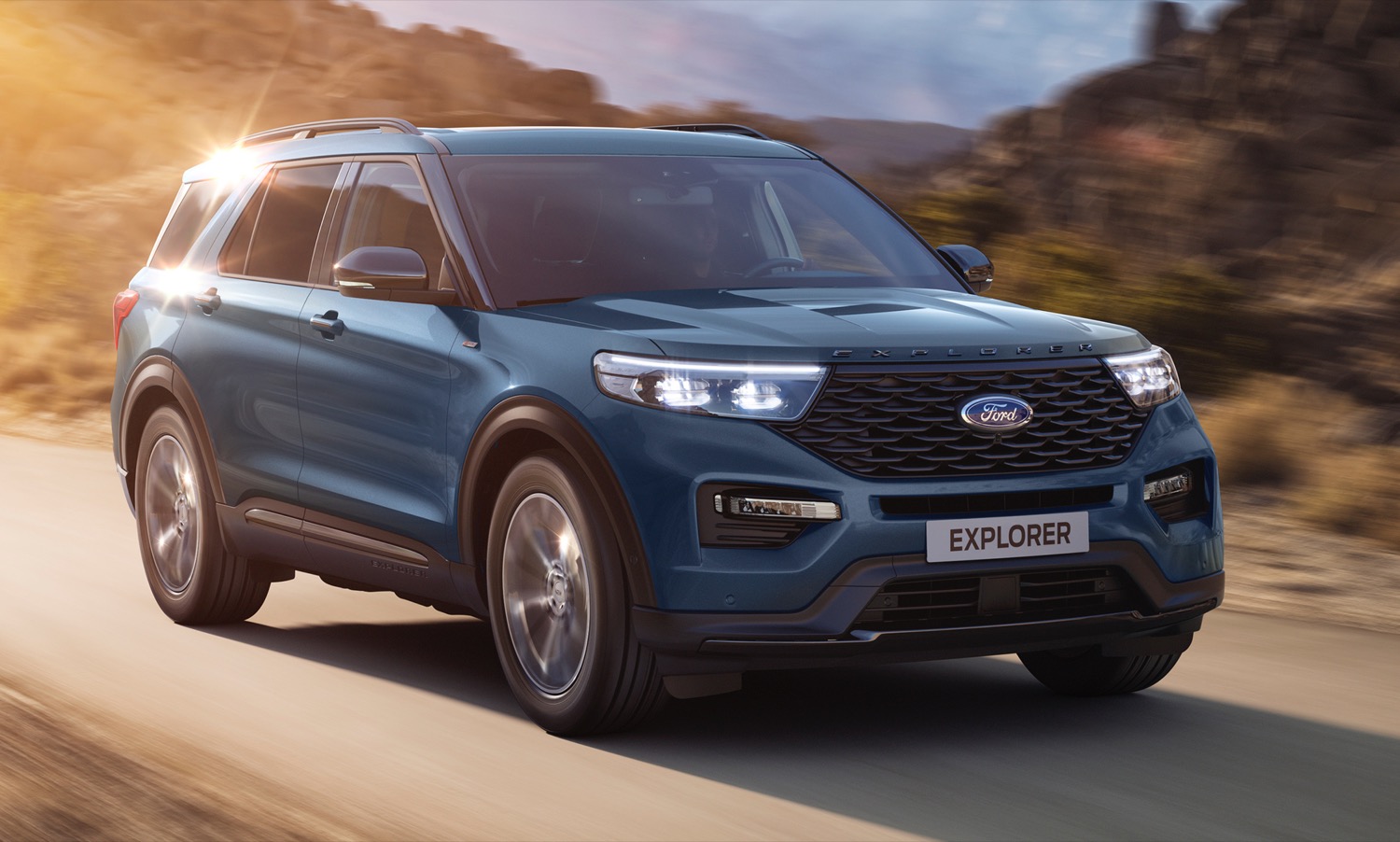 Output is rated at 450 horsepower (457 PS) and 608 pound-feet of torque (825 Nm), which makes the Ford Explorer Plug-In Hybrid more powerful than both the Explorer Hybrid and the Explorer ST. The Explorer PHEV is also Ford's most-powerful hybrid vehicle, period. And it'll go 29 miles on battery power alone, and even tow up to 5,500 pounds.
Several driving modes are available, including one that forces the vehicle to use electric power, and one that forces it to use the gasoline engine. When the battery reaches its lowest state-of-charge, the powertrain automatically reverts to EV Auto mode, supplementing engine power with electric motor assistance using recaptured energy for optimized fuel-efficiency.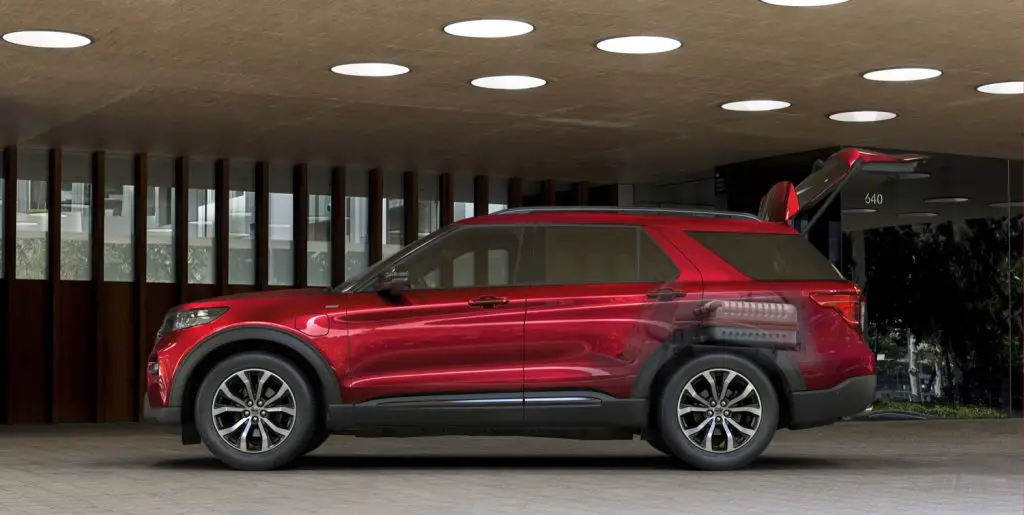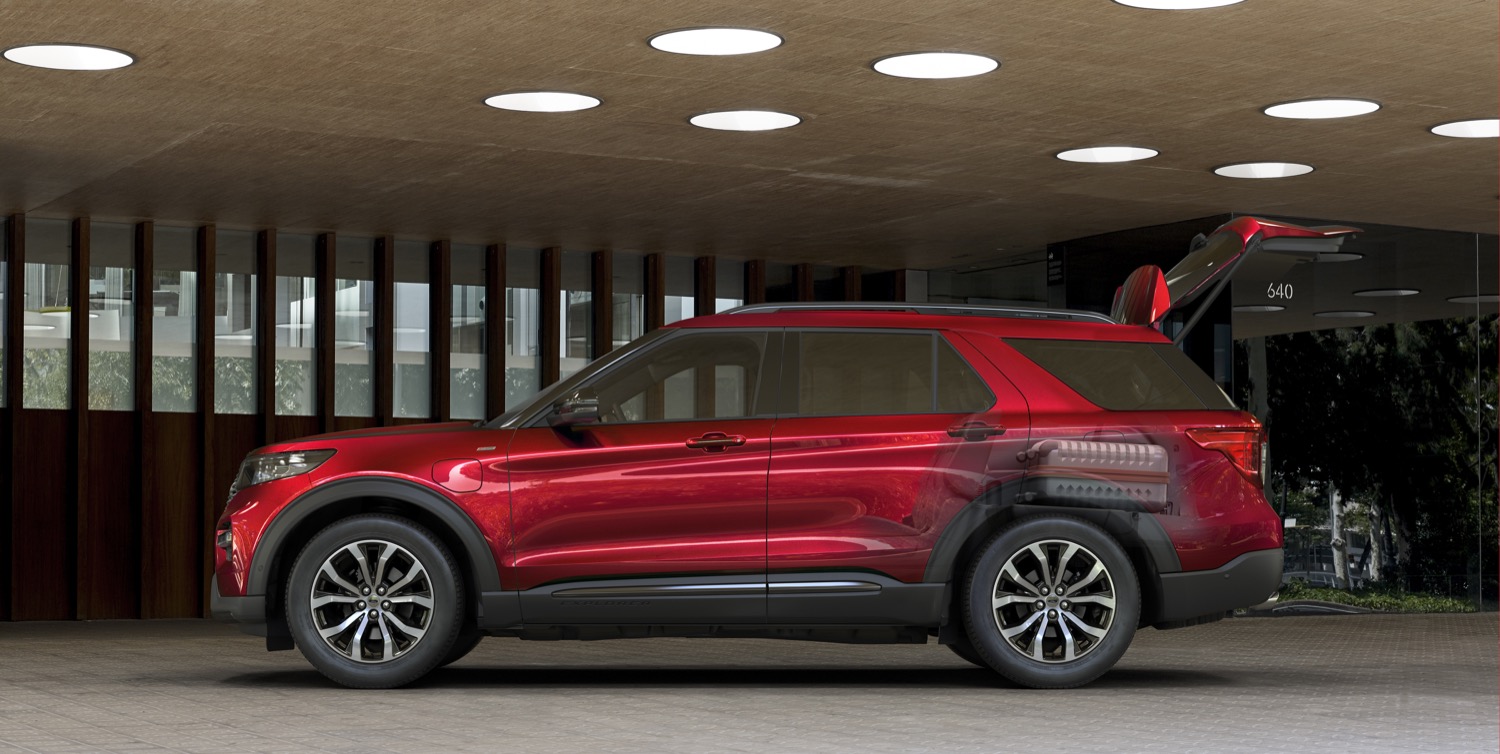 Fully charging the battery from an external 230-volt electricity supply takes less than 5 hours and 50 minutes, and from the optional wall-mounted Ford Connected Wallbox or a compatible FordPass Charging Network public charging station, it takes less than 4 hours 20 minutes.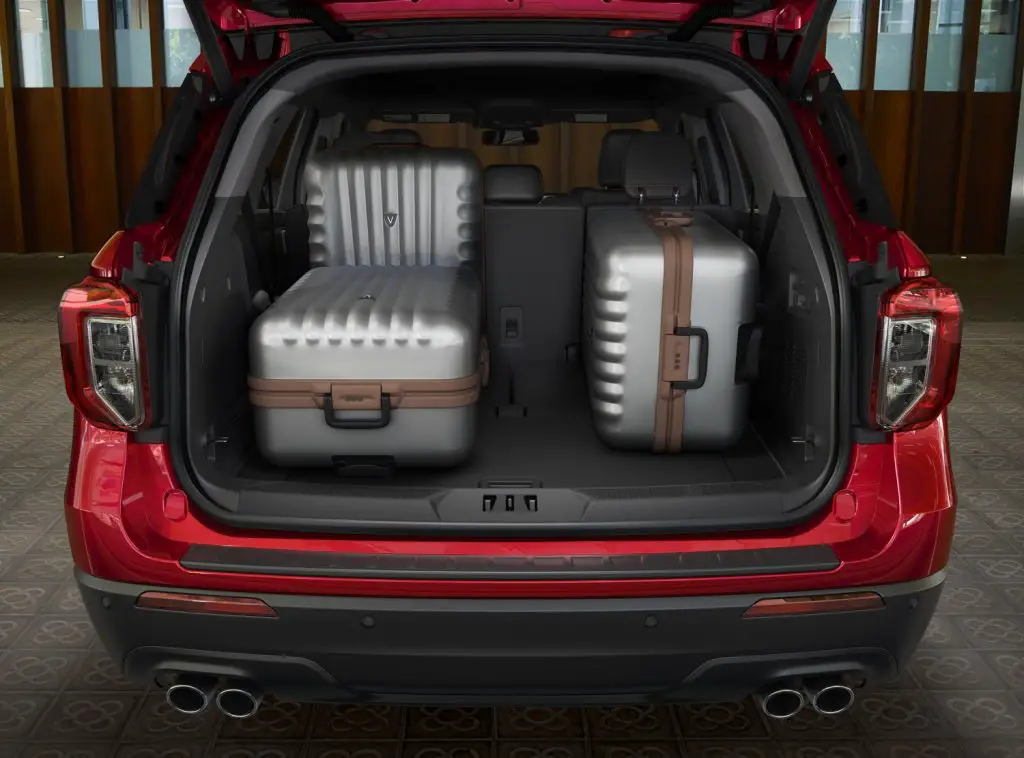 Fuel economy is a little more difficult to decipher, since Europe's methods for measuring efficiency are much different than the ones used in the U.S. But Ford claims that the 2020 Explorer Plug-In Hybrid returns around 2.9 l/100 km NEDC on the European cycle, which equates to around 97.4 miles-per-gallon. Typically, there's a 20 to 25 percent difference between European NEDC and U.S. EPA fuel economy figures, but unless the EPA tests one, there's no way to really accurately confirm these numbers.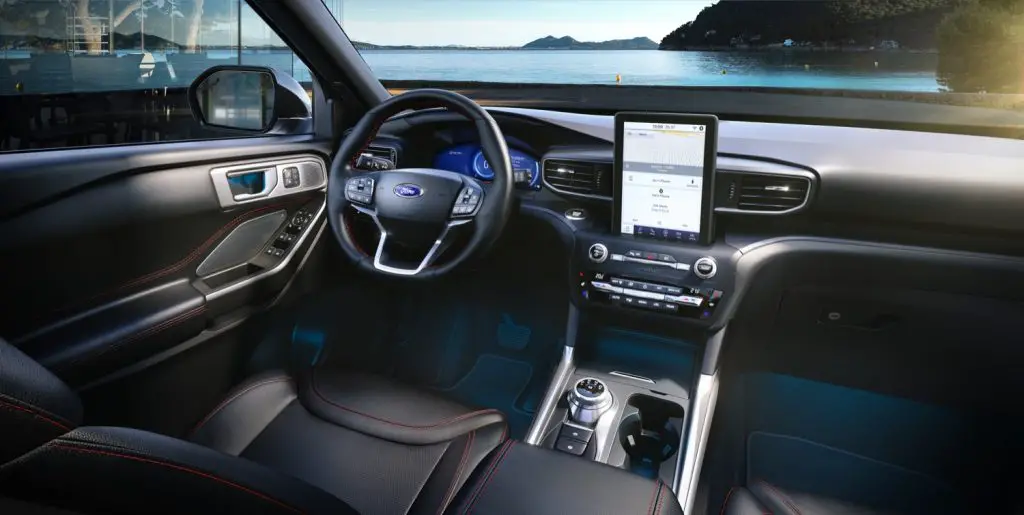 Luckily, we can get around that by looking at the Explorer PHEV's corporate cousin – the Lincoln Aviator Grand Touring, which uses the same general powertrain, albeit with a slightly different tune – making a combined system output of 494 horsepower and 630 pound-feet of torque. The EPA rates it at 56 MPGe combined city/highway on electric and gasoline propulsion, and 23 MPG combined city/highway on gasoline propulsion. Again, the Aviator Grand Touring is not a direct equivalent to the Explorer Plug-In Hybrid due to differences in tuning as well as curb weights, but it's as similar as we'll get for the time being.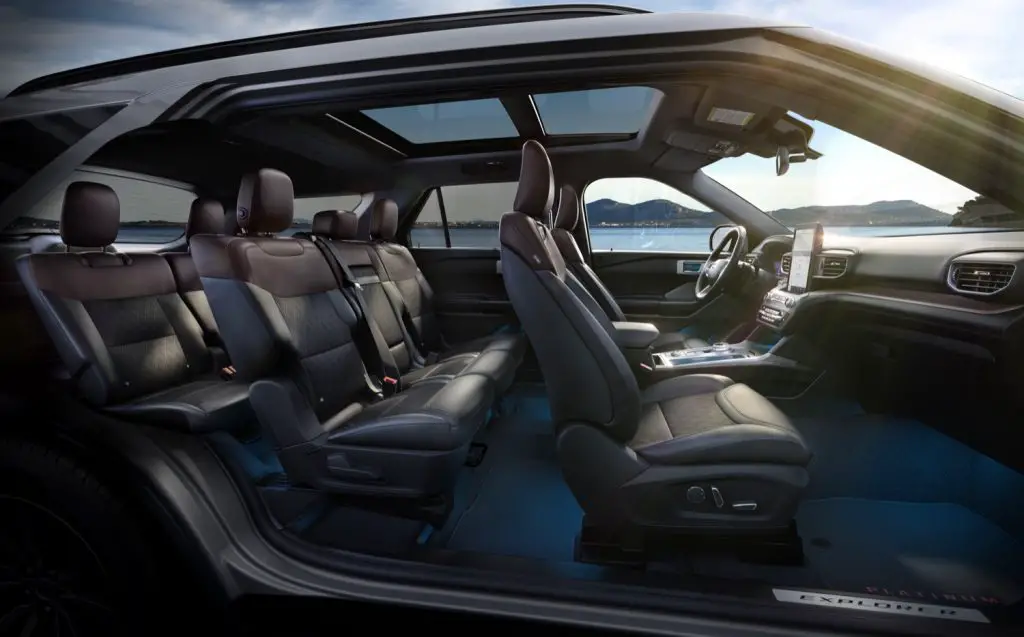 The Explorer PHEV is available in two trims – ST-Line, which has sporty accents inside and out, along the lines of the Explorer ST sold in the U.S., or Platinum, which features more shiny exterior elements.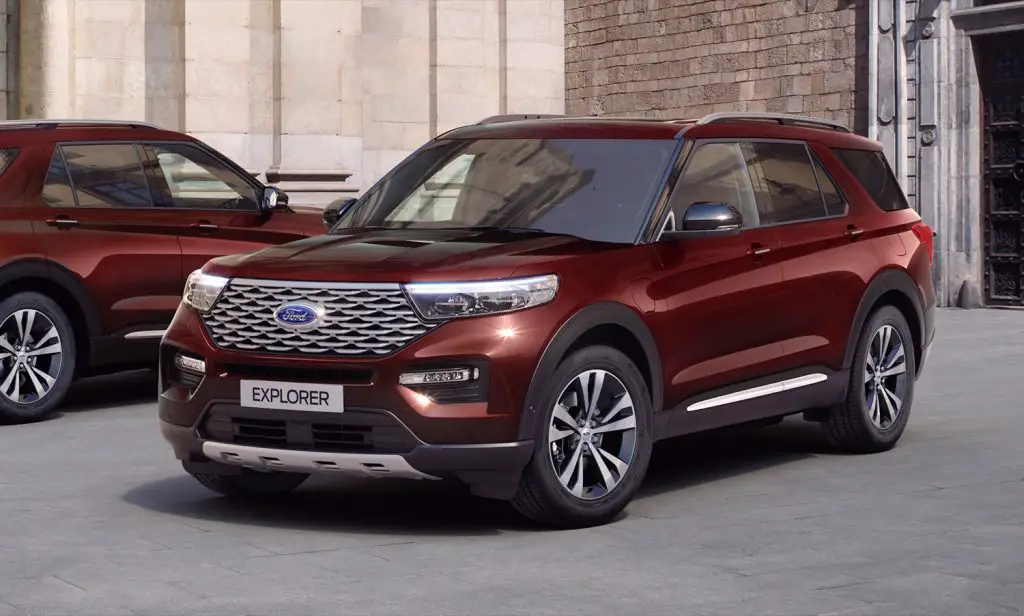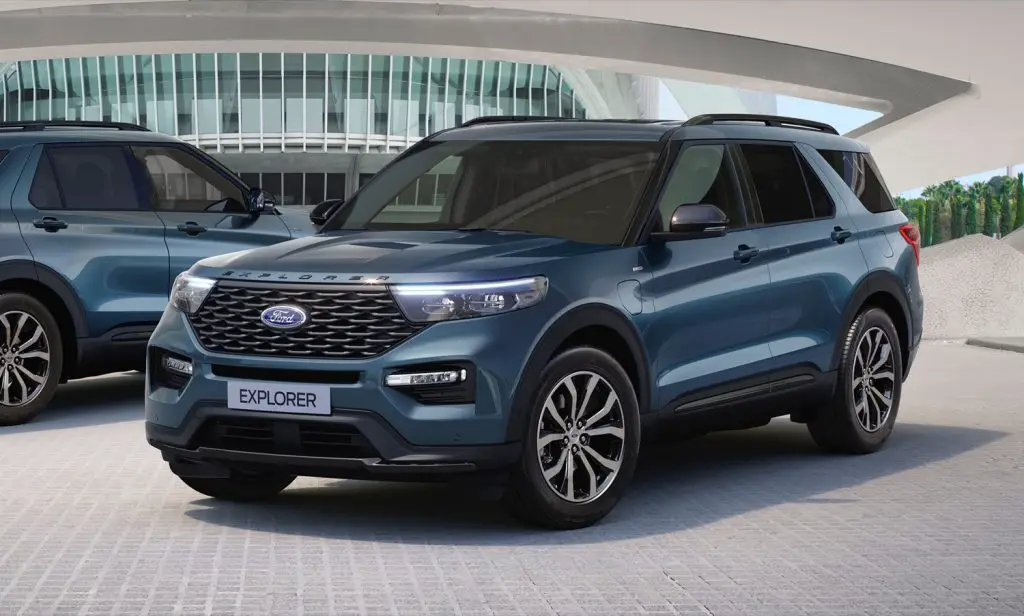 Either way, the 2020 Ford Explorer Plug-In Hybrid is undoubtedly an impressive all-round vehicle, and it's truly a shame that we can't buy one here in America, at least not yet.
For the latest news on all Ford models on sale around the world, be sure to subscribe to Ford Authority for more Ford Explorer news and around-the-clock Ford news coverage.