We recently shared the Mustang GT Predator V8 swap by VMP Performance, which was hailed for pairing the 760-horsepower Ford Predator V8 from the new 2020 Mustang Shelby GT500 to a sacred Tremec 6-speed manual transmission not available in the GT500. Naturally, we began to wonder which Mustang would be the best buy – a GT with the aforementioned Predator swap, an aftermarket blower on a Shelby GT350, or a warrantied, brand-new Shelby GT500.
We're not the first and only ones to generate such a thought, and thanks to Brenspeed – an aftermarket parts retailer – this video gives us at least one answer backed by actual data. Not only does Bren show dyno footage and graphs for both a 2020 Shelby GT500 and a Shelby GT350 with a Whipple supercharger bolted to the engine, he also takes the new GT500 for a ride to see how it drives before giving his final verdict on which one he recommends you spend your money on.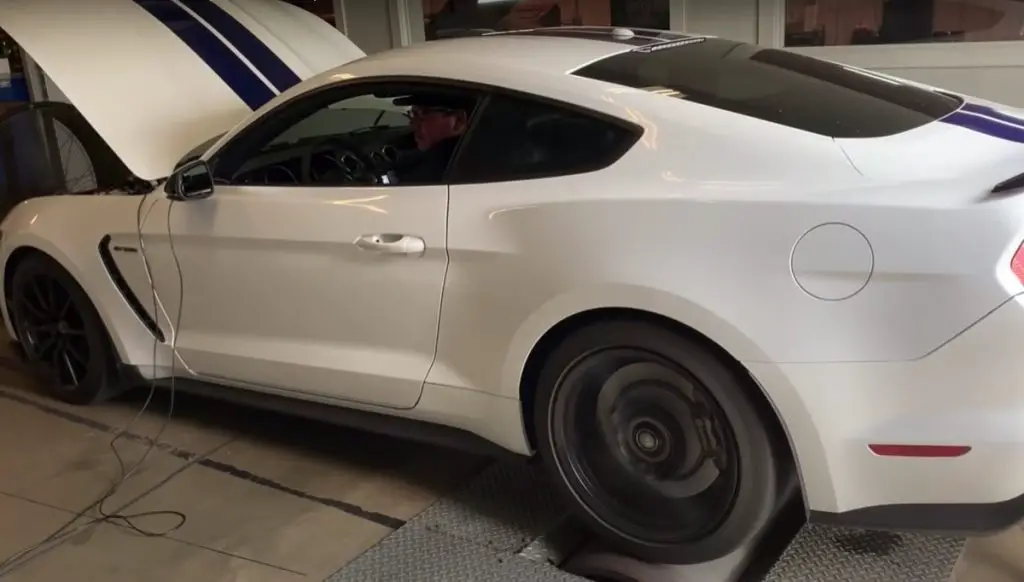 On paper, the all-new 2020 Mustang Shelby GT500 puts down peak figures of 684 horsepower at about 7500 RPM and 524 pound-feet of torque at 5000 RPM. It's worth noting that those were the results of one of four total pulls. The lowest outputs were 660 horsepower and 510 pound-feet of twist. These figures were measured at the wheel.
In comparison, the Shelby GT350's 5.2L Voodoo V8 equipped with the Whipple blower laid down a whopping 735 horsepower and 524.9 pound-feet of torque. While the torque difference is negligible, the 75 horsepower advantage is rather significant. Even so, peak figures don't tell the whole story, and while driving about in the 2020 Mustang GT500, Bren tells his viewers which performance Mustang he thinks they should buy.
What say you – do you agree with Bren's take, which suggests the 2020 Shelby GT500 is indeed worth its price tag? It's worth pointing out the fact that some dealerships have been marking up GT500s by over $50,000, and that the Shelby GT350 will be discontinued after the 2020 model year.
It's also worth noting that a third option, one that isn't referenced in the video, is the one that involves buying a cheap, used S550 Mustang GT and swapping in a Predator. Tell us which option you'd choose in the comments below.
Subscribe to Ford Authority for more Ford Mustang news, and the latest Ford news coverage.