It isn't like the 2020 Ford Mustang Shelby GT500 is an old car. But in recent months, the all-new, mid-engine 2020 Corvette C8 has somewhat stolen the spotlight from the latest and greatest Ford Mustang. Granted, these two cars aren't exactly direct competitors, but they are competitors nonetheless, and that means that folks will continue lining them up against each other. And that's exactly what Texas tuner Hennessey Performance did before tearing into both cars and modifying them, as usual.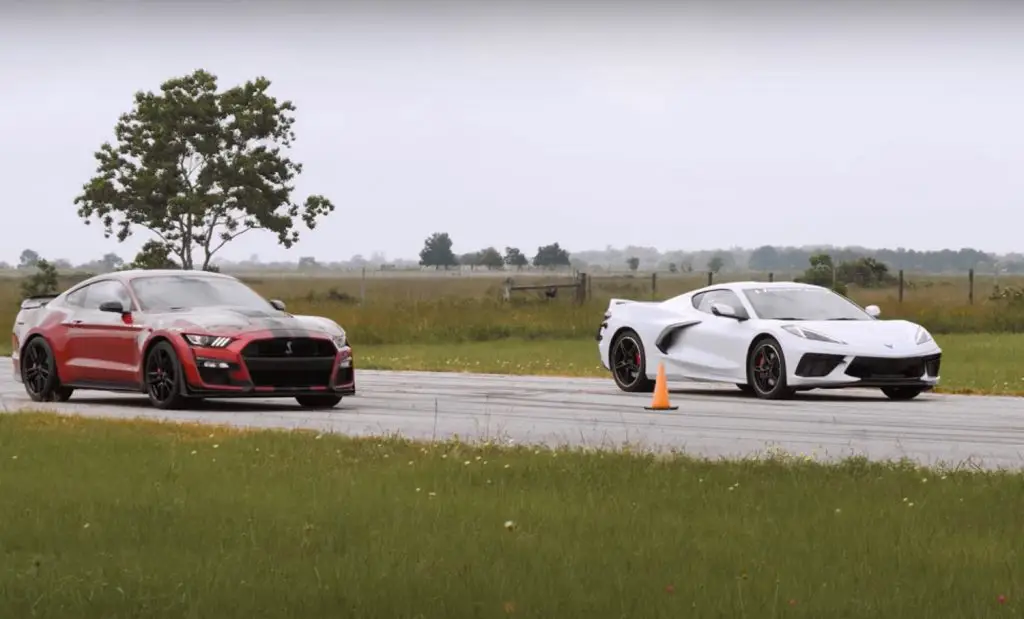 On paper, these cars represent two very different approaches to achieving speed. The Corvette is powered by a naturally-aspirated, single-cammed 6.2L LT2 V8 rated at 495 horsepower and 465 pound-feet of torque (with the optional factory performance exhaust). The Ford Mustang Shelby GT500, on the other hand, utilizes the dual-overhead cam, supercharged 5.2L Predator V8 rated at 760 horsepower and 625 pound-feet of torque. Both cars run newly-designed, quick-shifting dual-clutch transmissions.
Given the vast power discrepancy, one might think that the Ford Mustang Shelby GT500 has a clear advantage, but there are two things working against the GT500 – weight and weight distribution. The Corvette's mid-engine design places more weight over the rear wheels, which helps traction. And it's way lighter than the Mustang overall – tipping the scales at nearly 600 pounds less.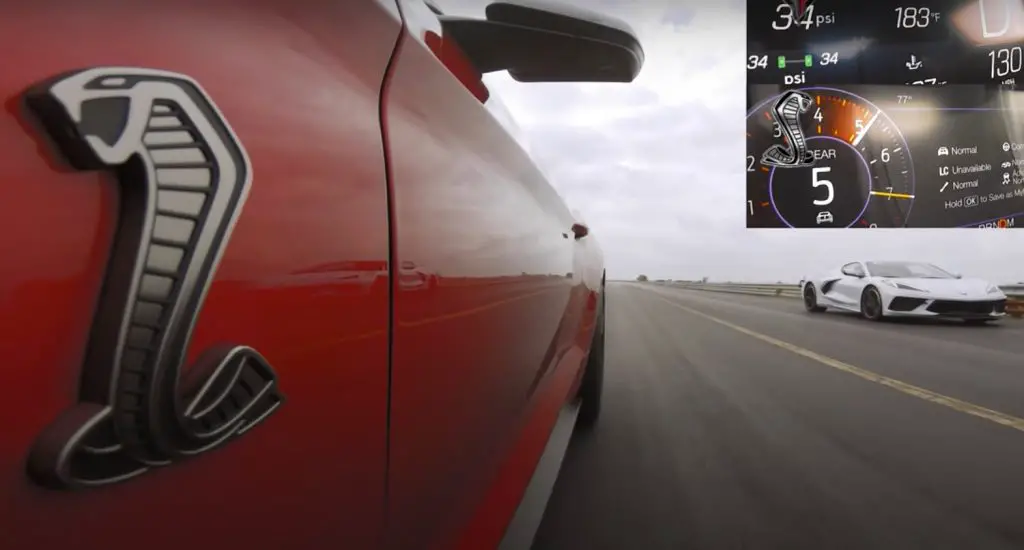 Those advantages show up in the first race, which starts from a dig. The Corvette leaps ahead at first as it's able to better put the power to the ground. But the Ford Mustang Shelby GT500 reels in the C8 as the two approach the finish line, putting its horsepower advantage to good use on the top end.
So for the next run, Hennessey pits the two against each other in a 40 mile-per-hour roll race. This eliminates the Corvette's advantages completely, and the GT500 easily pulls away from the shiny new C8 without breaking a sweat.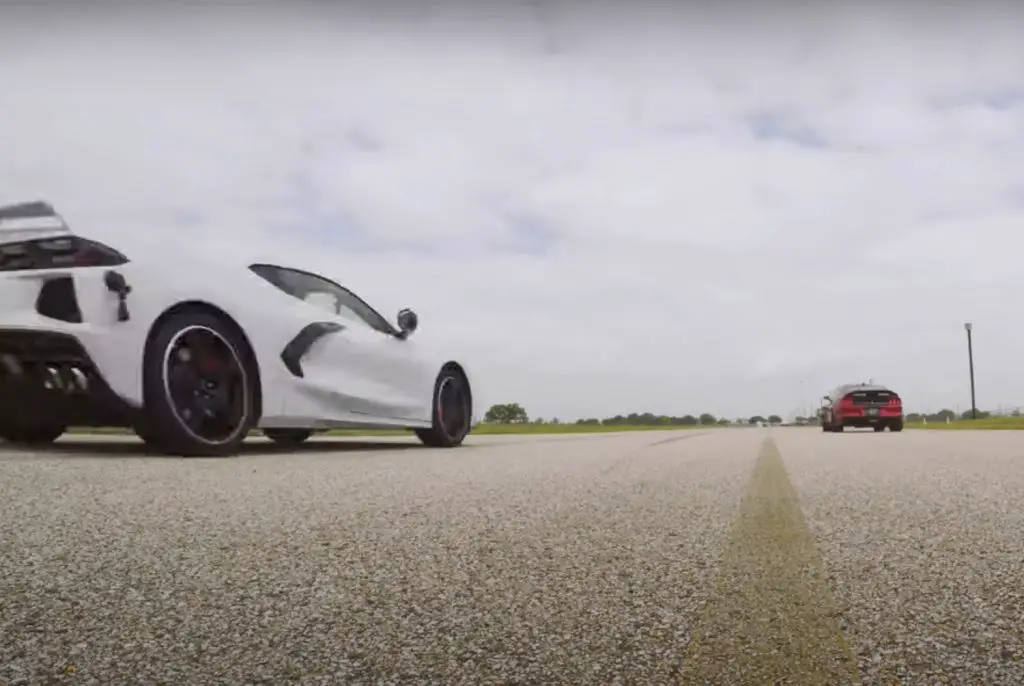 Thus, the only real surprise here is just how well the new Corvette hooks from a standstill. But that's what superior weight distribution will do for a car. It's also worth noting that the Corvette seen here is the base Stingray model, and there will be a bevy of higher-performance C8 variants down the road.
Now, if we could only convince Ford to build us a mid-engine Mustang, or at least a less expensive/more accessible mid-engine car than the Ford GT, we'd be in business.
For more drag racing action and other Ford races, be sure to subscribe to Ford Authority for more Ford Mustang news and non-stop Ford news coverage.