In recent months, we've spotted a number of 2021 Bronco Sport test mules roaming around covered in various stage of camo. And despite Ford's best efforts to cover them up, Ford Authority has able to exclusively uncover various details about the upcoming rugged crossover, including the Bronco Sport name, the vehicle's interior layout, plus the fact that the Bronco Sport will be available with three different grille designs, and that it will share a suspension setup with the 2020 Ford Escape. But today, we have details on the offroad-oriented variant – the 2021 Bronco Sport Badlands.
In the latest spy photos, one of the prototypes particularly stood out for its wheels and rugged-looking tires, which didn't seem all that strange at first. But as it turns out, there's more to that particular Bronco Sport than first meets the eye.
Sources familiar with the product tell Ford Authority that the 2021 Bronco Sport model in question is actually the offroad-oriented trim level called "Badlands," and that it will actually ship with those steel wheels wrapped in some rugged-looking tires.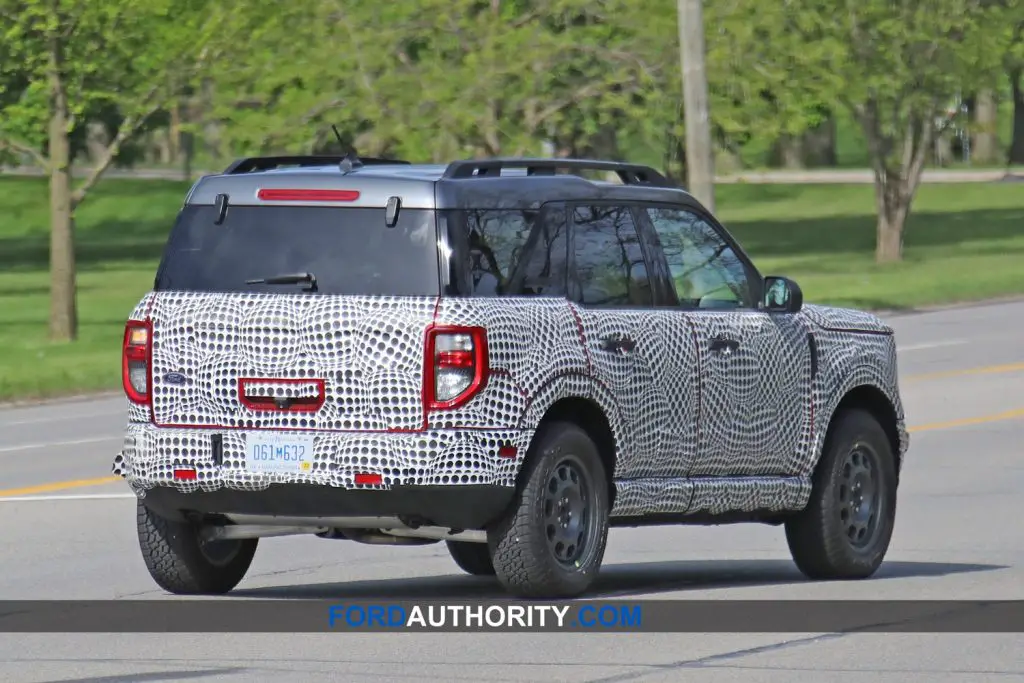 Specifically, the rubber is the Falken Wildpeak A/T that's designed specifically for crossovers. Combining both on-road comfort with off-road traction and all-weather capability, the tires are constructed with durable 2-ply polyester and feature a rugged upper sidewall. They're are also stamped with USTMA's Severe Snow Rating, which should appeal to buyers who live in icy and snowy climates.
Sources say that the 2021 Bronco Sport Badlands will feature all-wheel-drive and that it will be surprisingly good on milder trails, allowing owners to reach campsites and trailheads with ease.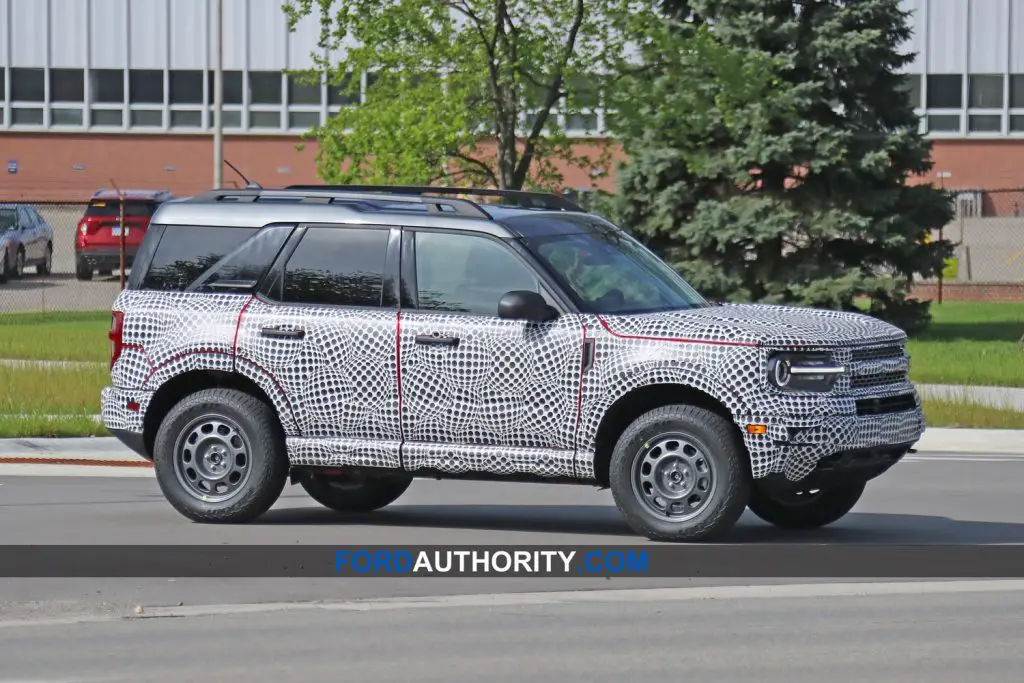 While the regular, body-on-frame Ford Bronco will be positioned as an off-road vehicle that might even come with a granny-gear equipped seven-speed manual, the unibody 2021 Bronco Sport will be more of a rugged on-road vehicle with some off-road/trail capability.
The two-vehicle strategy makes sense, since many of today's utility buyers are increasingly looking for more rugged flavor for their crossovers, something that the Bronco Sport will deliver in spades. The baby Bronco's upright and boxy styling will be a complete opposite compared to the sweeping, flowing, car-like lines of the Escape, and we think buyers who don't need or want the added capability of the more hardcore Bronco will certainly appreciate it.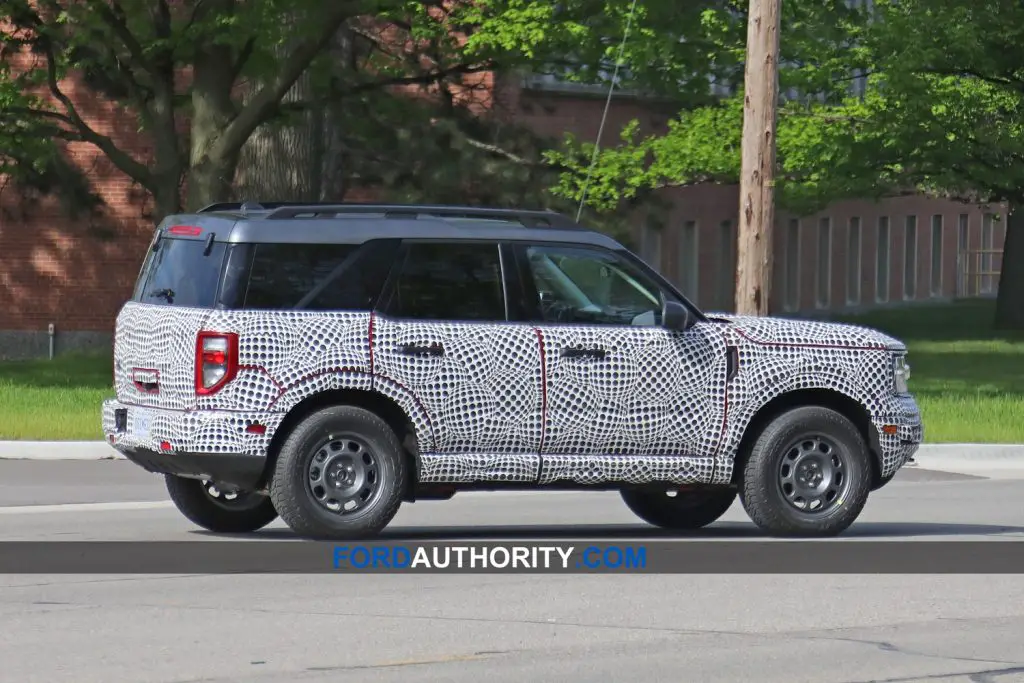 The 2021 Bronco Sport will be available with two turbo-charged gasoline engines: the base Ford 1.5L EcoBoost I-3 or the optional Ford 2.0 EcoBoost I-4 GTDI. Both are expected to be mated to the new Ford new 8-speed automatic transmission.
Five trim levels will be available at launch, including base, Big Bend, Outer Banks, First Edition and the aforementioned Bronco Sport Badlands. Roughly 18 months later, a pickup variant will arrive that will be called the Ford Maverick, though that name could change.
Initial 2021 Bronco Sport production has already started at the Ford Hermosillo plant in Mexico and the first units are expected to begin arriving at U.S. Ford dealerships sometime in August or September following a delay caused by the COVID-19 pandemic.
We'll have more on the forthcoming Bronco Sport very soon, so be sure to subscribe to Ford Authority for more Bronco Sport news, Ford Bronco news and around-the-clock Ford news coverage.