At this point, we're on the verge of seeing the new, 14th-generation 2021 Ford F-150 become a reality. We've shared spy shots, leaked images, delivered exclusive reports about the truck, shared our take on the truck's direction, and have also covered rumors about Ford's latest-and-greatest iteration of its perennial best-selling pickup over the last several months, but we still don't know everything about it.
What we do know is that we have a number of improvements to look forward to in regards to the 2021 Ford F-150, including revised exterior styling, a new, larger infotainment screen, a digital instrument cluster, and a stow-away shifter.
We also know that Ford won't make any huge changes to its very successful and arguably perfect engine lineup, outside of introducing a hybrid electric drivetrain. Otherwise, the existing EcoBoost family, entry-level V6, and 5.0-liter Coyote V8 will be back for another go-round. These familiar powerplants will be joined by a hybrid offering, however, and the first-ever all-electric Ford F-150 later in the truck's lifecycle.
And yet despite the model's continued greatness, we do have a few things that we want to see in the 2021 Ford F-150, most of which haven't necessarily been confirmed nor denied just yet. Read on to see the top ten things we want to see from the new 2021 Ford F-150.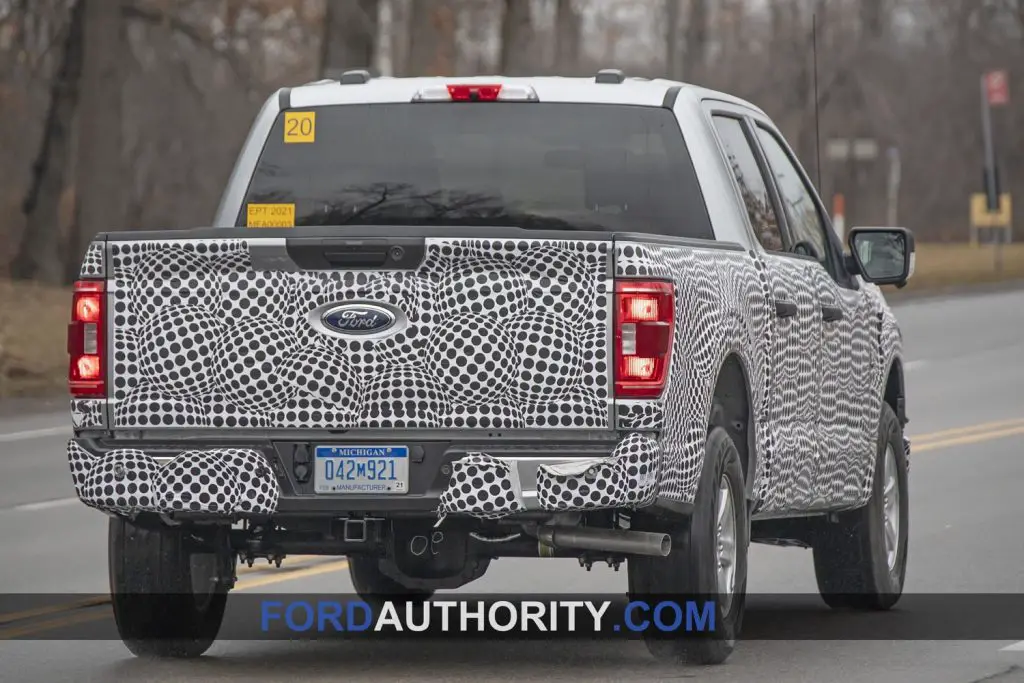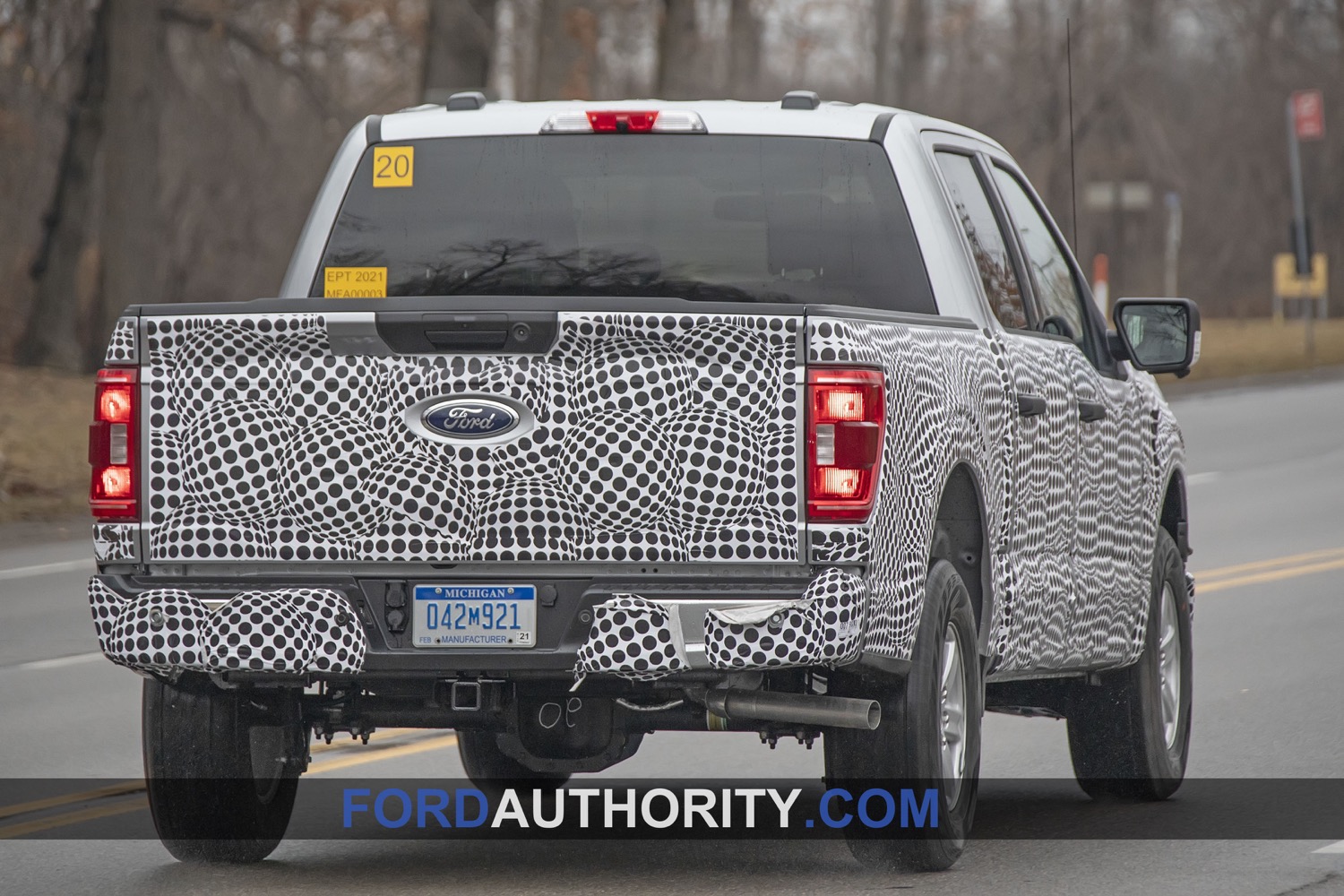 1. Dual Exhaust
Other than installing leveling and lift kits along with wheels and tires, aftermarket exhaust systems are easily the most popular upgrade new truck owners perform on their pickups. And let's be honest – does anyone really like that single tip that just looks weird sticking out of the side? Judging by the spy shots we've seen so far, the single-side exhaust will be very much present on the 2021 Ford F-150, but we'd love to at least have a dual exhaust configuration offered as an option.
It's worth noting that all three primary rivals to the F-150 – the Chevrolet Silverado, GMC Sierra, and Dodge Ram Pickup – already offer dual exhaust on their half-ton models.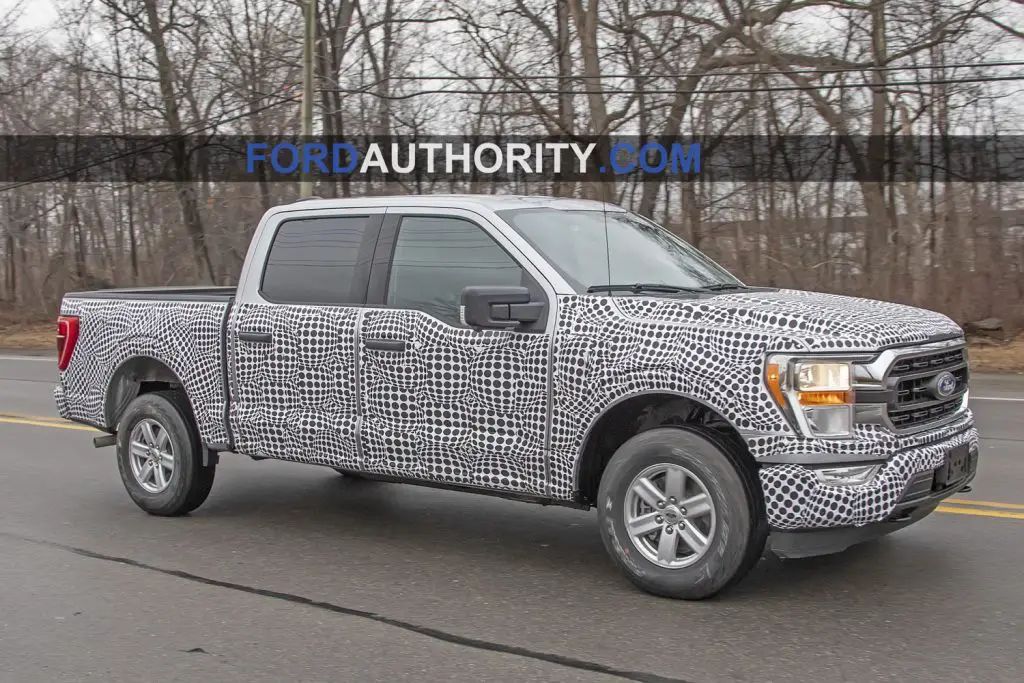 2. New Towing Technology And Cameras
If nothing else, the new Chevrolet Silverado and GMC Sierra have one thing going for them: an advanced camera system that features a whopping 15 unique views, including four different hitch views, five parking views, plus various trailer views – including a see-through trailer view – to help provide better visibility while towing.
In addition, the new Silverado and Sierra come with a host of other useful features, including myChevrolet trailering phone app capability that offers select trailering features such as a pre-departure step-by-step towing checklists and a glossary of towing terms. The app even confirms when or if a trailer is properly connected. These are all things that would help make trailering much more accessible to new and experienced truck owners alike on the 2021 Ford F-150.
3. All-Electric F-150
We already know that an all-electric Ford F-150 is coming, perhaps sooner rather than later. And while traditional truck owners might groan out loud at the thought of such a thing, truth is, an F-150 EV is something that Ford really has to make at this point.
Soon, almost every other automaker will be building an electric light-duty pickup, including the Tesla Cybertruck and GMC Hummer EV, and The Blue Oval has to follow suit to stay competitive in this ever-changing world.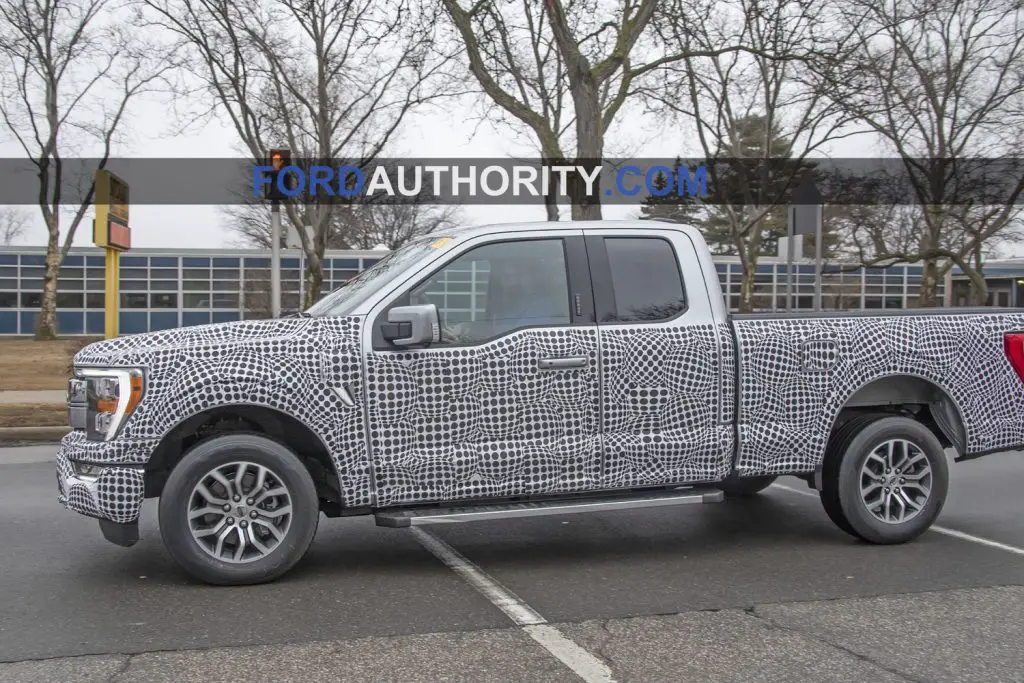 4. Dedicated Blacked-Out Model
For whatever reason, Ford offers several trim levels and individual packages that eliminate chrome, but there isn't a dedicated blacked-out model with zero shiny stuff. Meanwhile, a number of competing automakers are happy to sell us vehicles with fully-blacked-out trim, and it's proven to be a popular combination. In fact, even Ford sells a Black Shadow Edition Ford Mustang in various markets with this kind of exterior treatment. Chevrolet has offered a black-out package for its trucks for years now, and it's time Ford followed suit with the 2021 Ford F-150.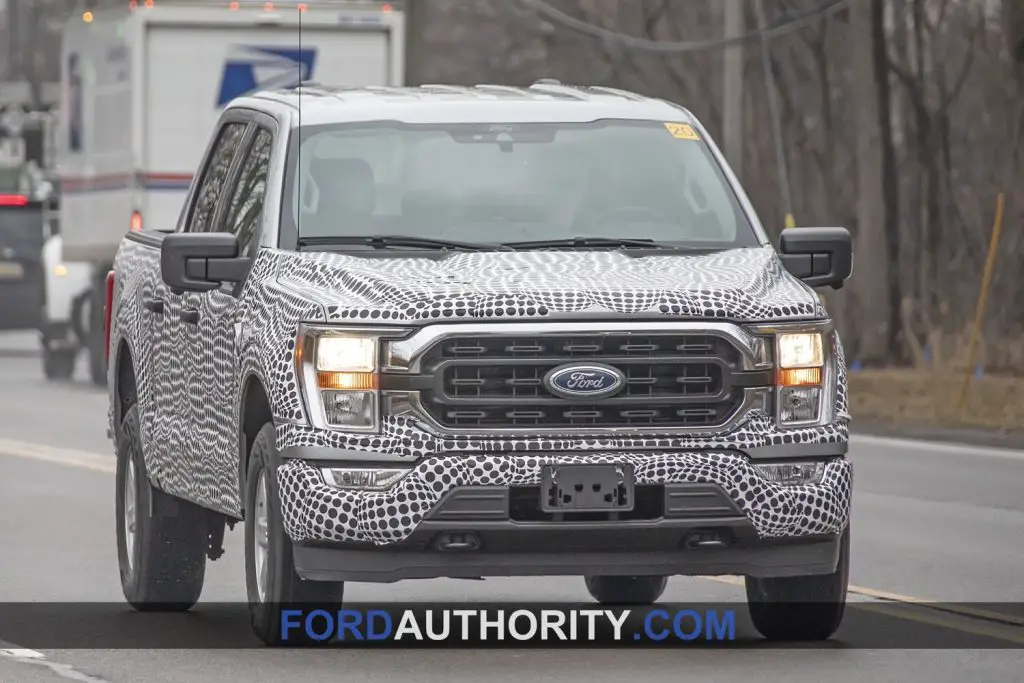 5. Tremor Package
So far, the 2020 Ford Super Duty Tremor looks like a massive hit, so it seems pretty obvious that the 2021 Ford F-150 should follow suit and give buyers an attractive off-road focused pickup with all the popular upgrades, including a factory lift.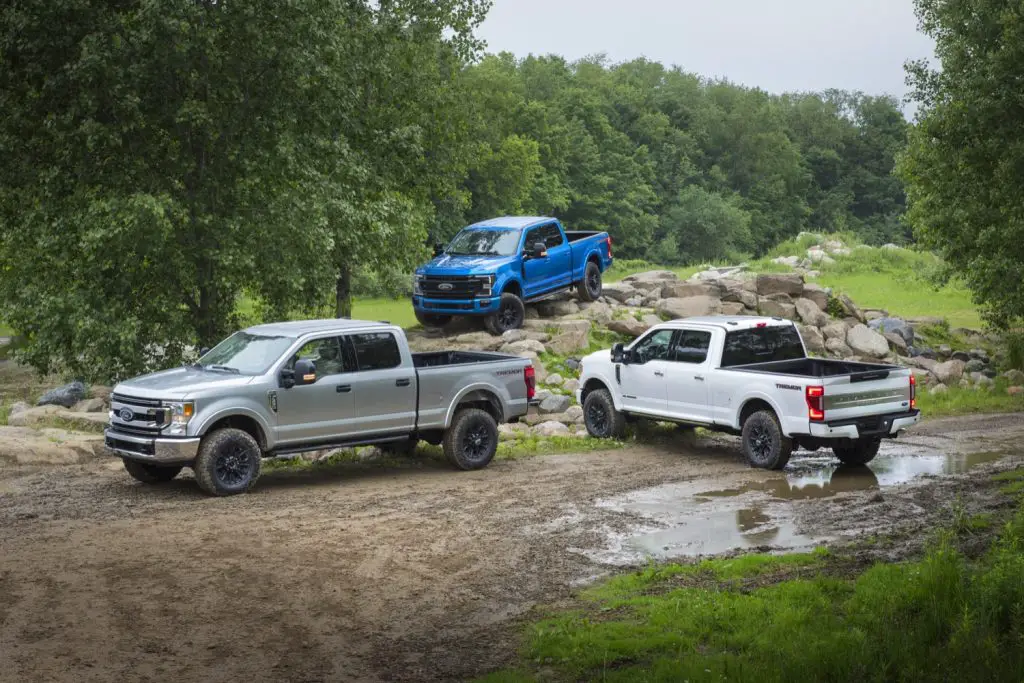 An F-150 Tremor would also help give buyers get a more capable off-road truck than currently afforded by the FX4 off-road package, while also being more affordable and less hardcore than the F-150 Raptor. Such a "middle ground" models will provide Ford with a direct competitor to the GMC Sierra AT4, Silverado Trail Boss, and Ram Rebel, a sub-segment the F-150 doesn't play in currently.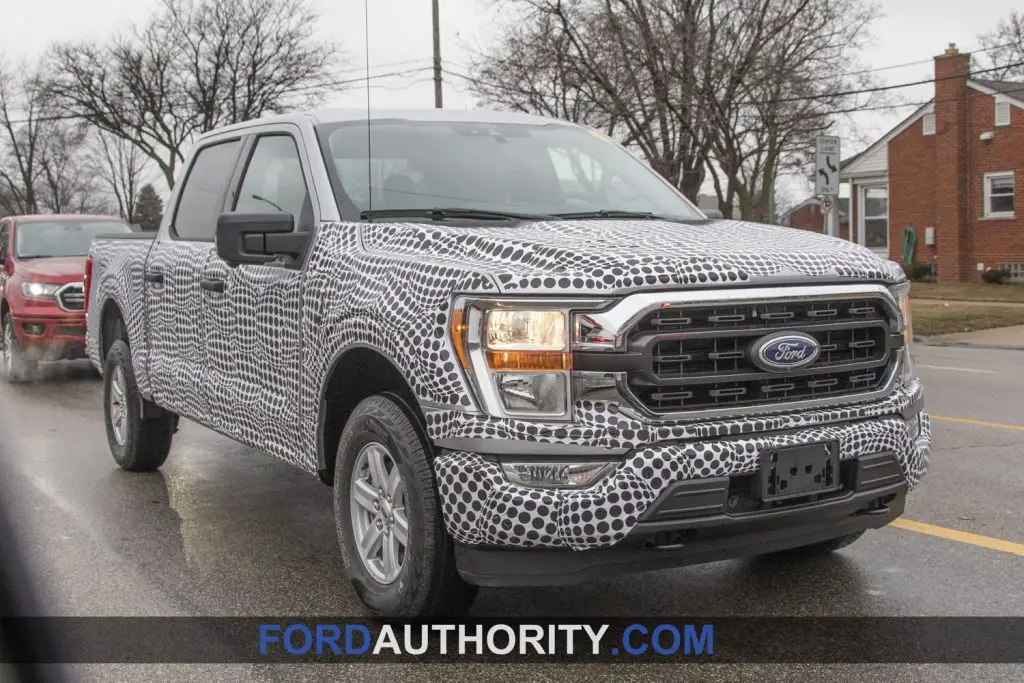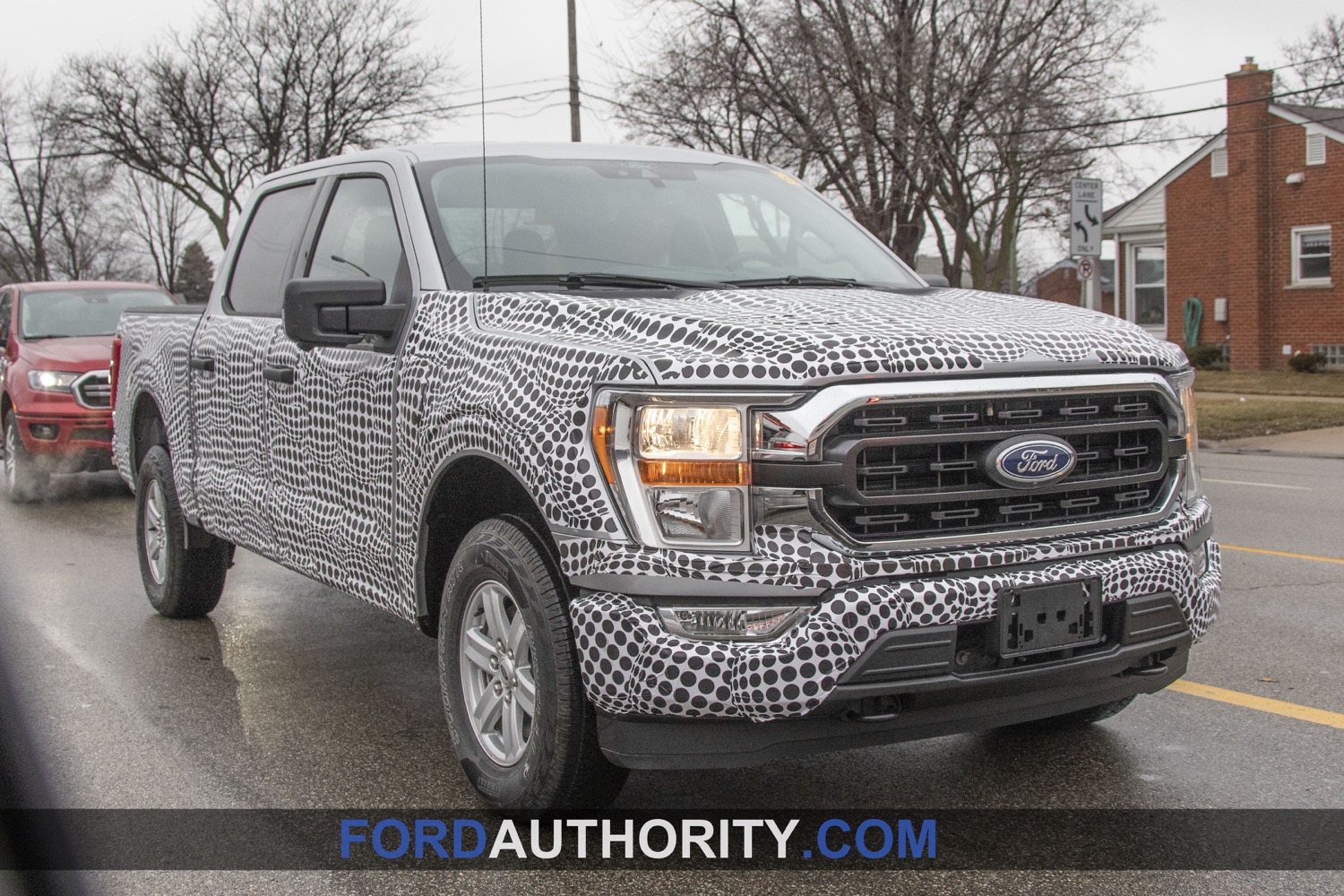 6. Ditch The Whip Antenna
It literally blows our collective minds that trucks in this day and age of incredible technology still come equipped with those silly, archaic whip antennas. There's absolutely no reason why the 2021 Ford F-150 can't eliminate this altogether and integrate the radio antenna into the existing "shark fin," or at least make it smaller and more attractive to look at. As we've seen in the past, some vehicle features just refuse to die, and the whip antenna seems to be one of them.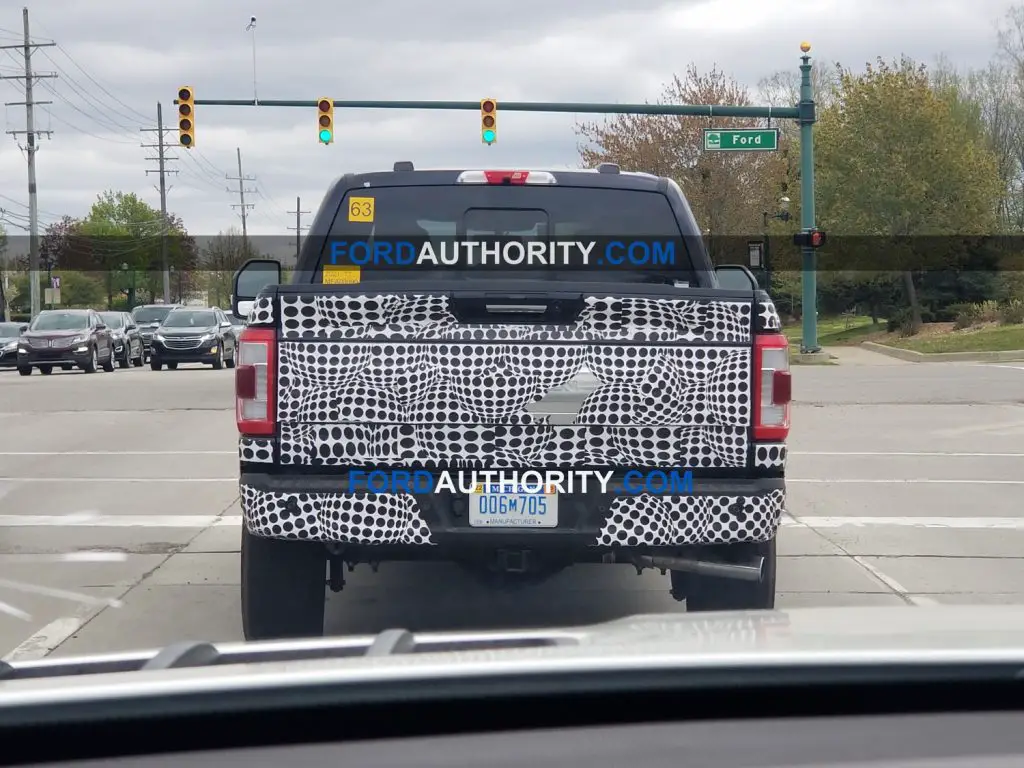 7. Add A Multi-Function Tailgate
Another area where Ford is beginning to trail the competitive offers, particularly the GMC Sierra and Dodge Ram are their multi-function tailgates that bring modern innovation to an ages-old component of pickup trucks.
There are plenty of rumors, fueled by Ford patent filings, that the 2021 F-150 will get a trick new tailgate. However, we have not yet seen any F-150 prototype with anything but a traditional tailgate setup. Truth be told, Ford would be crazy not to at least keep up with the competition in this regard, and in reality, The Blue Oval should come up with something even more utilitarian than what's offered by the competition.
8. Rear Step Innovations
The light duty Silverado and Sierra have built-in steps at the rear bumper (called CornerStep), while the three-quarter and one-ton models have the rear bumper step plus another side-step at the forward-most portion of the box (called BedStep). Both steps allow for easy access to the bed, be it from the rear or the side of the truck.
By comparison, Ford offers the manstep "tailgate step," which deploys from within the top of the tailgate to enable easier ingress to and egress from the bed. While the feature is nice and – at the time of its launch – was the first tailgate access-related innovation to arrive from the Big Three in decades, it has more complexity than the CornerStep feature offered by GM.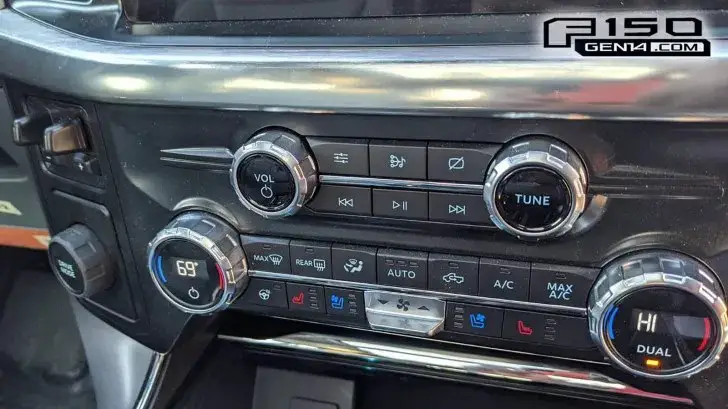 9. Ventilated Rear Seats
The current Ford F-150 offers heated rear seats as an option or as standard equipment on certain trim levels, but ventilated rear seats are non-existent. The latest Ram truck offers vented rear seats as an option, and we that the 2021 Ford F-150 will follow suit. We're sure that our rear seat passengers would love to have this option on those hot (and sometimes humid) summer days.
The move to offer this creature comfort, at least as an option, makes even more sense when considering that today's pickup trucks are being used more and more as family vehicles, rather than as workhorses.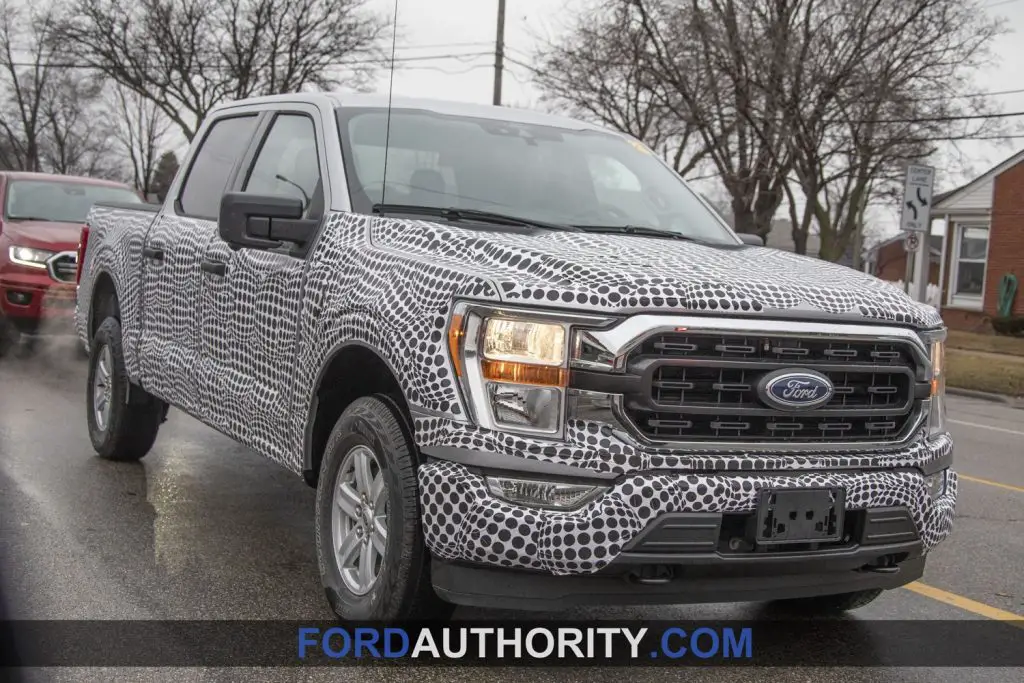 10. IRS And/Or Air Suspension For Select Models
Traditional truck fans love a solid rear axle for its capability and durability, but many modern-day pickup buyers – the ones that use their trucks for family duty more than anything – would gladly trade some towing and hauling capability for increased on-road comfort. We heard rumblings that an independent rear suspension setup would become optional on one or two Ford F-150 trim levels last year, which would replace the current leaf spring and solid rear axle setup, so perhaps this particular wish will be granted.
On the flip side, we'd also love to see air suspension as an option on the 2021 Ford F-150. Air bags have become incredibly popular in recent years not only for the improved ride quality they offer, but also for their ability to raise the truck on trails while lowering it for better aero and increased fuel efficiency on the highway. Meanwhile, air suspenders can also keep the rear end from sagging while towing trailers. Ford could help owners out big time by offering this as an option so they don't have to seek out aftermarket solutions.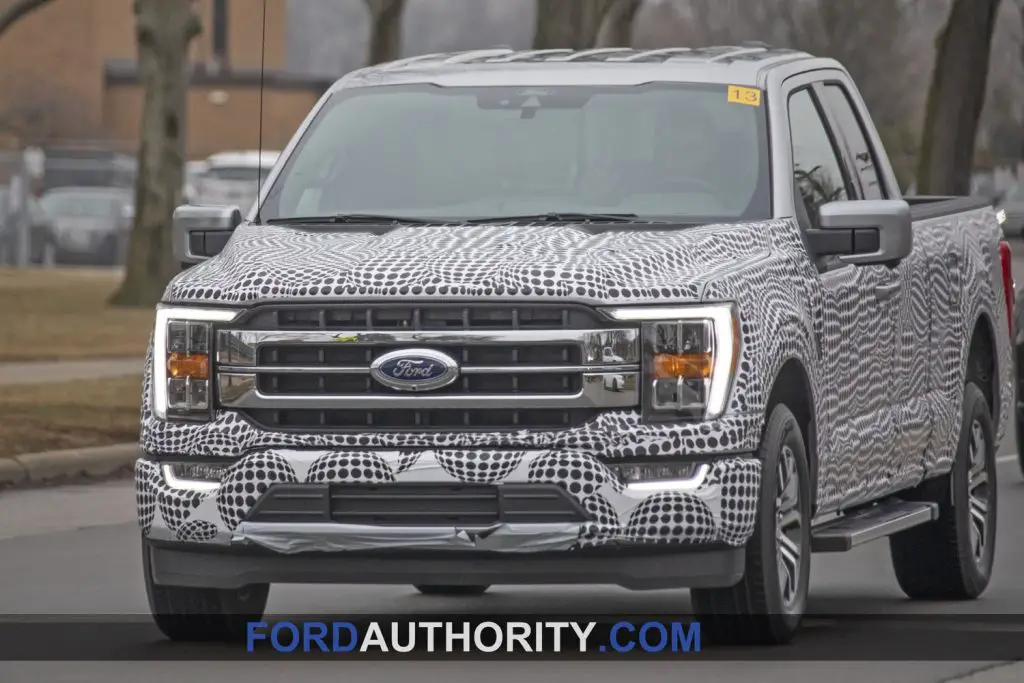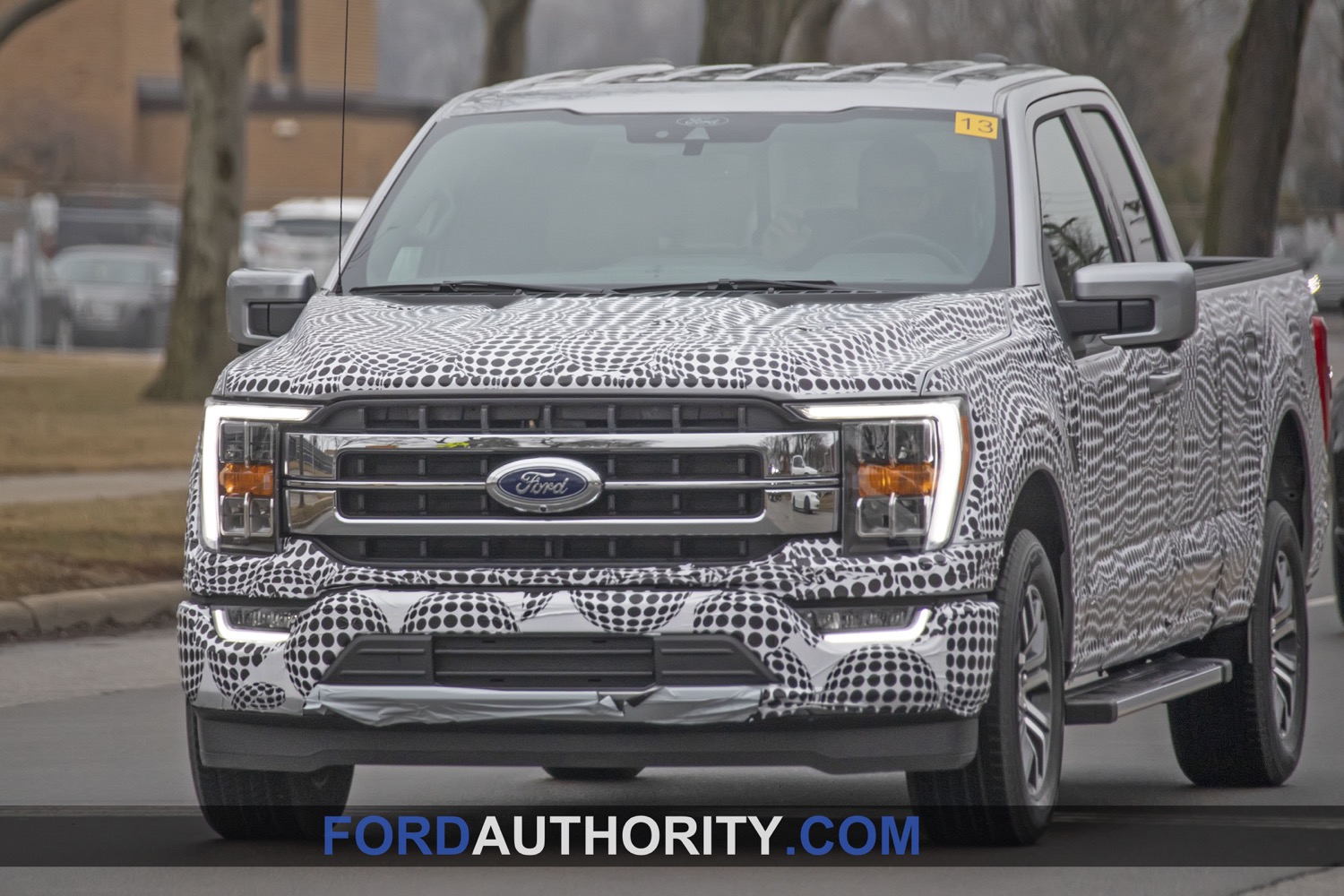 Thankfully, we won't have to wait much longer to see if the 2021 Ford F-150 fulfills our wishlist, because the all-new model is set to debut any time now following a delay of the truck's media unveiling. As of right now, order books are scheduled to open up for the 14th-generation pickup on June 15th, and production is scheduled to begin at the Ford Dearborn Truck Plant on September 28th and at the Ford Kansas City Plant in late October.
We'll have up-to-the-minute updates on the 2021 Ford F-150 as they happen, so be sure to subscribe to Ford Authority for more Ford F-Series news, Ford F-150 news, and non-stop Ford news coverage.