It's not like we didn't know the 2021 Ford Mustang Mach 1 was going to be a thing. After all, rumors surrounding the legendary model's return to the lineup have swirled for some time now, and as we already know, where there's smoke, there's usually fire. But we certainly weren't expecting Ford to confirm the Mach 1's existence at this given point in time. Nor did we expect them to call it "the most track-capable 5.0L Mustang ever." And yet, here we are.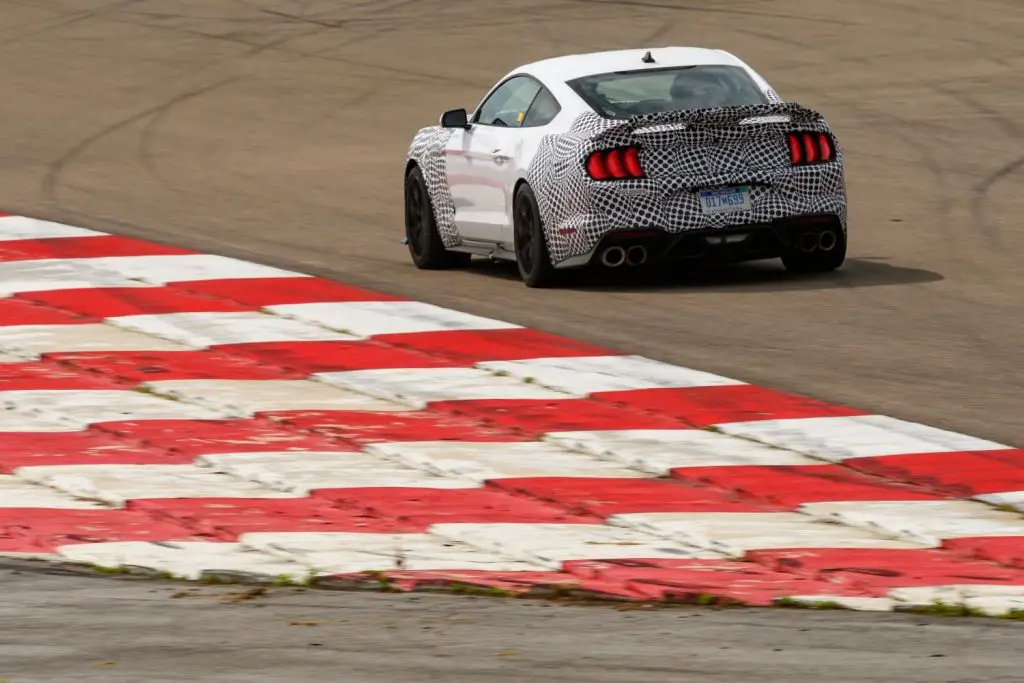 Ford isn't spilling all the beans on the 2021 Ford Mustang Mach 1, however. They've given us just a few pics of a camouflaged car, along with a few juicy tidbits that only whet our appetite. For starters, we know that the Mach 1 will be a limited-edition model, but how limited is anyone's guess. The Mach 1 is going to serve as a replacement of sorts for the Bullitt and the Shelby GT350, so it's obviously got big shoes to fill.
Regardless, Ford seems confident that it'll live up to those expectations with no problem. They promise that the 2021 Ford Mustang Mach 1 will be the "epitome of naturally-aspirated 5.0L V8 performance," as well as a "pinnacle of style and handling."
"Mach 1 has a special place in Mustang history, and it's time for this special edition to claim the
top spot in our 5.0L V8 performance lineup and reward our most hardcore Mustang
enthusiasts who demand that next level of power, precision and collectability," said Dave
Pericak, director, Ford Icons. "Like the original, the all-new Mustang Mach 1 will be true to its
heritage, delivering great looks and as the most track-capable 5.0L Mustang ever."
The fact that Ford specifically calls the Mach 1 the most track-capable "5.0L" Mustang ever is an important disclaimer. We don't expect it to be some sort of GT350R or GT500 killer, of course, but this confirms it. Regardless, the latest Mach 1 certainly sounds exciting, and we're glad that Ford isn't just going to throw some extra power at a GT, slap some badges on it, and call it a day.
"Mach 1 has always been that bridge between base Mustangs and the Shelby models," said
Ted Ryan, heritage brand manager, Ford Archives. "From a style and handling perspective, the
original Mach 1 managed to stand out as unique, even in the Mustang lineup – and as the name
implies, it could really move."
In terms of styling, we can certainly spot some obvious differences between the 2021 Ford Mustang Mach 1 and the existing S550 models. The most notable of which are those circular openings in the front grille. Will they house a pair of fog lamps like we last saw on the S197, or are they air intakes of some sort? We're betting on the former, personally.
The lower portion of the front fascia is very different as well – much more open, which undoubtedly is designed to improve air flow for the N/A V8. But it also looks better than the more closed-off EcoBoost and GT models, at least to us. The rear of the 2021 Ford Mustang Mach 1 looks mostly unchanged, but there is a unique-looking spoiler hanging off the rear decklid.
Our final "spy shot" gives us an up close look at the Mach 1's rear wheel and tire combo, which is also quite revealing. The attractive and unique (and well-worn) black wheels are shod in sticky Michelin Pilot Sport Cup 2 tires measuring in at 305/30ZR19. Which, coincidentally, are the same tires you'll find on the current Shelby GT350, although that car runs them in 305/35R19. There are also some pretty massive Brembo brakes peeking out behind that beefy rolling stock, which we'd expect from a car like this.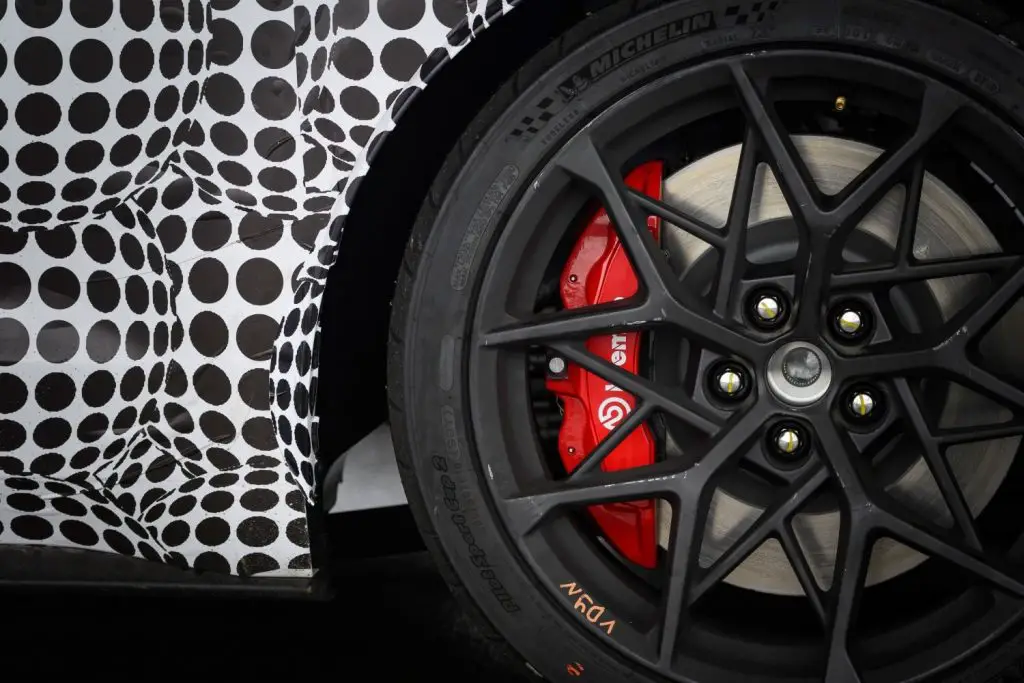 The only question left to ask is – how much power will it make? The Bullitt produces 480 horsepower and 420 pound-feet of torque, which is a 20 horsepower jump from the regular Mustang GT. We'd imagine that the Mach 1 will have at least that much, and perhaps Ford will go ahead and make it an even 500 horsepower just for good measure.
So far, the 2021 Ford Mustang Mach 1 is shaping up to be a pretty awesome addition to The Blue Oval's current pony car stable. And we certainly can't wait to learn more details about it in the coming weeks.
We'll have more on the new Mach 1 as soon as it's available, so be sure to subscribe to Ford Authority for more Ford Mustang news and around-the-clock Ford news coverage.