As any S550 Ford Mustang GT owner already knows, these cars can be pretty loud even with a stock exhaust. Throw an aftermarket exhaust in the mix (plus some headers, if one really want to make some noise), and it's virtually a guarantee that at least one neighbor is going to be triggered. And that's exactly what happened to a fellow named Aaron Robinson. But instead of simply complaining about it, the angry neighbor went a tad too far.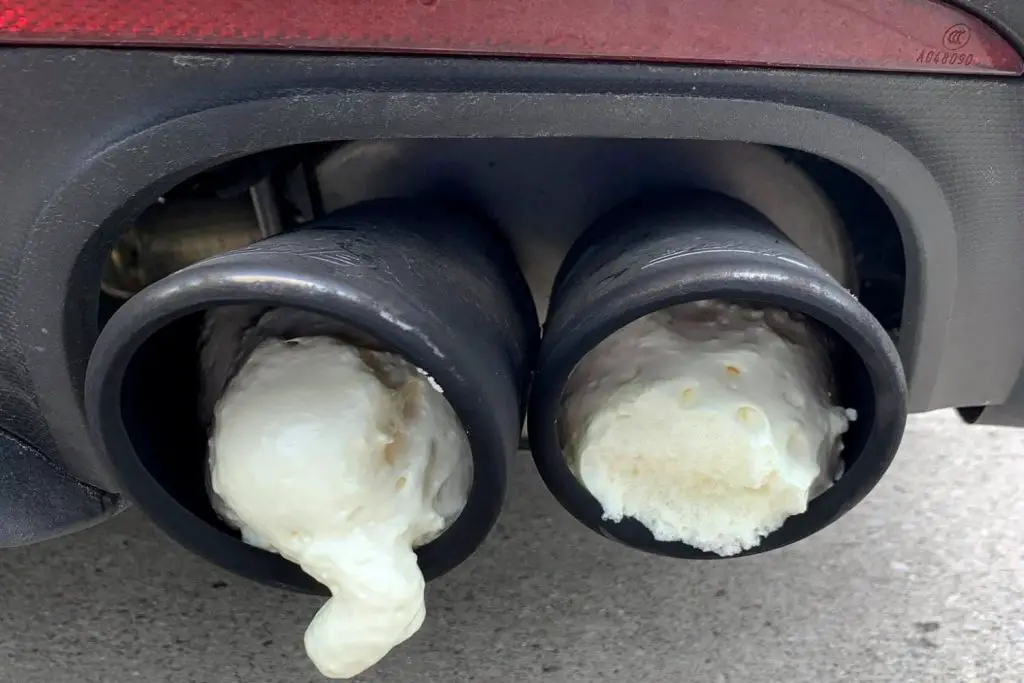 Robinson awoke one morning to find the exhaust tips of his Ford Mustang GT stuffed with what appears to be expanding foam insulation. He also received a loving note from said neighbor that sounds like a bit of a threat, once we get past the poor grammar, sentence structure, and nonsensical word usage.
"I finally found you!" the note proclaims. "You want our attention, you don't want our attention. You have 14 days to fix the mufflers or put the stock back on. Don't egg us on or you will only regret it! We encourage you to call the police, install video, nothing will work."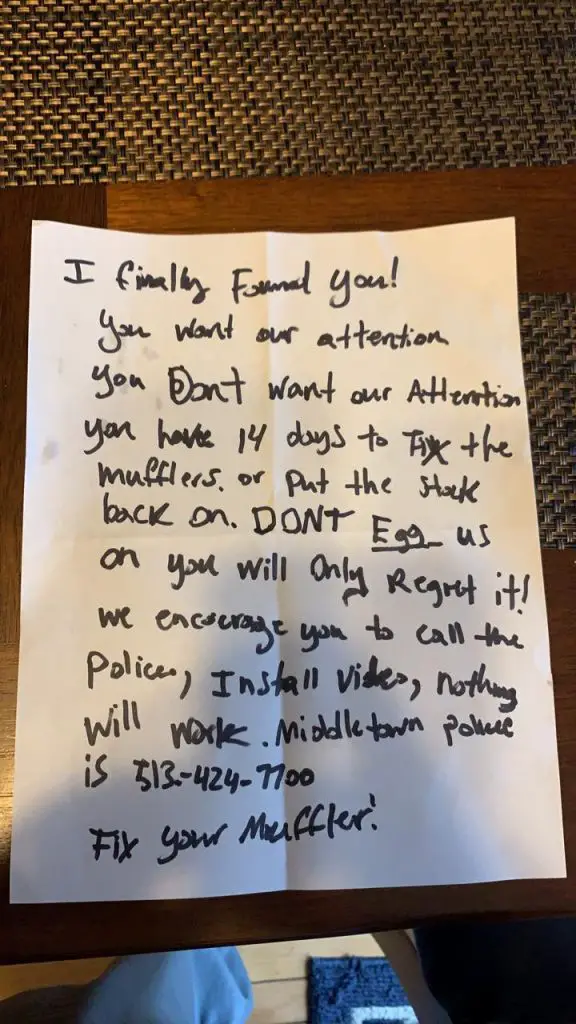 The note even goes on to list the local police department's phone number, in case Robinson doesn't have a phone book or Google. Luckily, Robinson was able to get most of the gunk out of his exhaust, which is a Borla unit, for those who are curious.
Robinson was quick to post pictures of the vandalism to social media, and it's since gone viral. And while most people who chime in suggest cutting the exhaust off completely or doing burnouts in front of their house, we're not so sure those are great ideas. The best thing to do here is probably to notify the authorities, install a security camera, park the pony in the garage, and move on.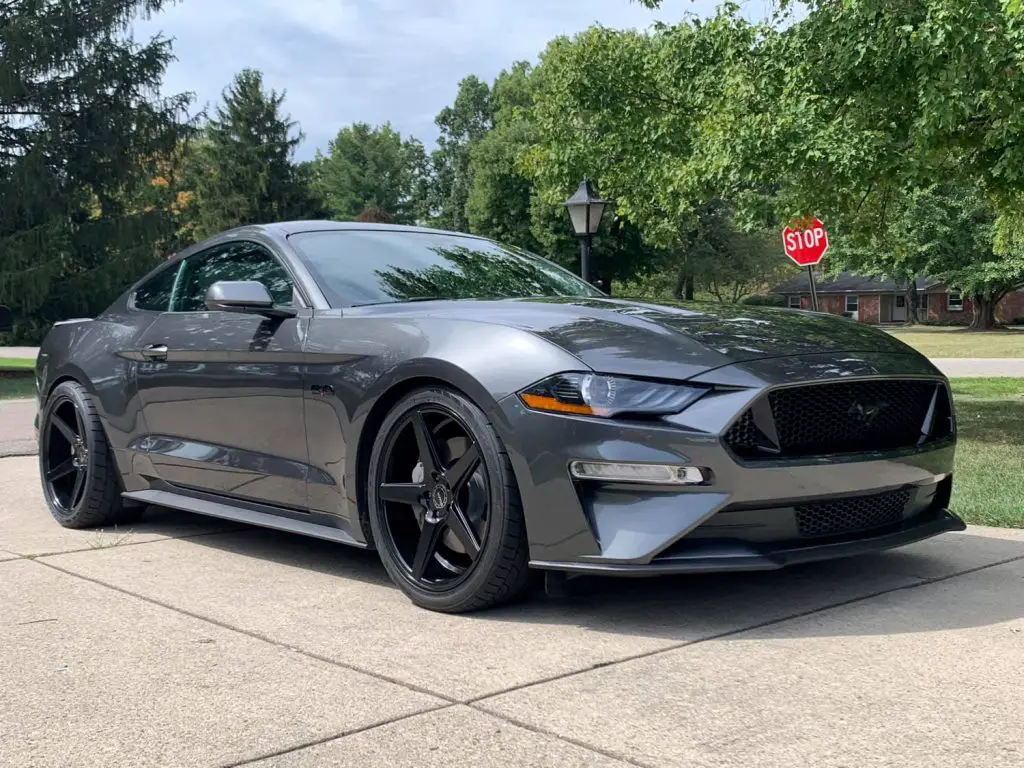 We've seen plenty of angry neighbor stories related to loud exhaust in the past, but this one certainly takes the cake. Hopefully, the person that did this to Robinson's beloved Ford Mustang GT will be found soon and brought to justice.
We'll have more on this story as it develops, be sure to subscribe to Ford Authority for more Ford Mustang news and around-the-clock Ford news coverage.