The art of stuffing a modern engine into a classic vehicle is nothing new, as the restomod movement has been around for many years now. But that doesn't stop us from staring and drooling every time we see a well-executed beast like this Coyote-swapped 1967 Ford F-100 featured in this video.
Unlike most high-dollar, show quality builds, the owner of this sweet vintage pickup – a fellow named Derek – isn't afraid to use it. Or turn those massive rear tires into vaporized rubber, for that matter.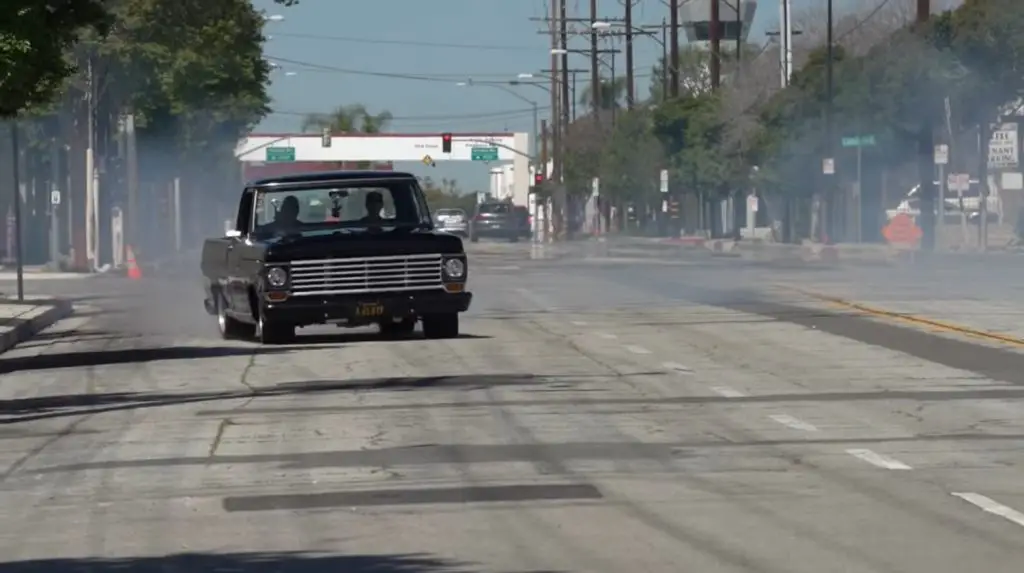 This particular 1967 Ford F-100 was pretty clean when Derek originally bought it. So for quite some time, he just drove around and enjoyed it. But after attending a Goodguys autocross event in Del Mar, he saw a truck just like it and immediately caught the bug. Next thing you know, this old Ford was being ripped apart and fitted with a brand new chassis that started life as a Fatman piece, but was then heavily customized.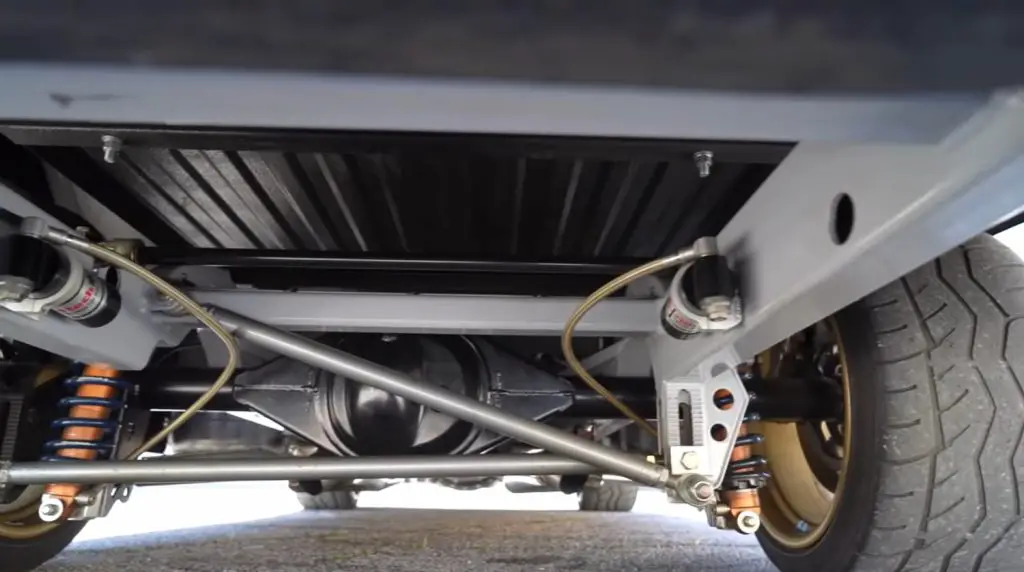 But this isn't just your average frame swap. During the build, the firewall was pushed back so the engine could be mounted a full seven inches closer to the middle, which gives this 1967 Ford F-100 a nearly perfect 45/55 weight distribution. As far as the engine itself, it's a crate Aluminator Gen 2 Ford Coyote V8 that makes around 400 horsepower at the wheels. It's nothing crazy, but it's more than enough for this application.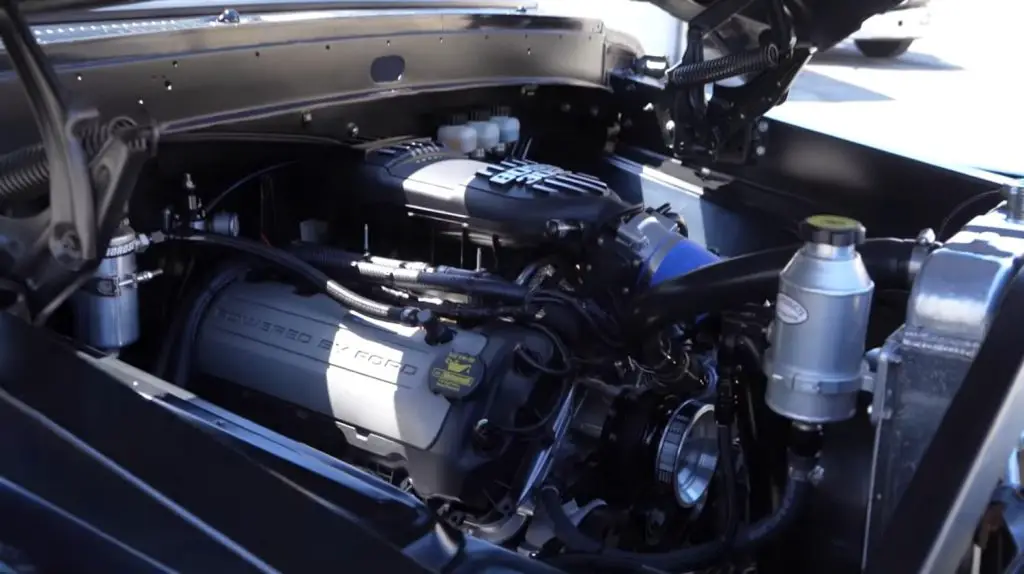 The modern V8 is backed up by the famous Tremec T56 transmission, with the powertrain fitting nicely in the heavily-massaged chassis. Four-wheel coilovers serve as the suspenders, while giant 18×11 Forgeline wheels wrapped in equally-massive 315-series rubber (including in the front!) keeps it all planted to the road. Slowing down is obviously important in autocross as well, so this 1967 Ford F-100 has a set of four-piston caliper pieces from The Brake Man.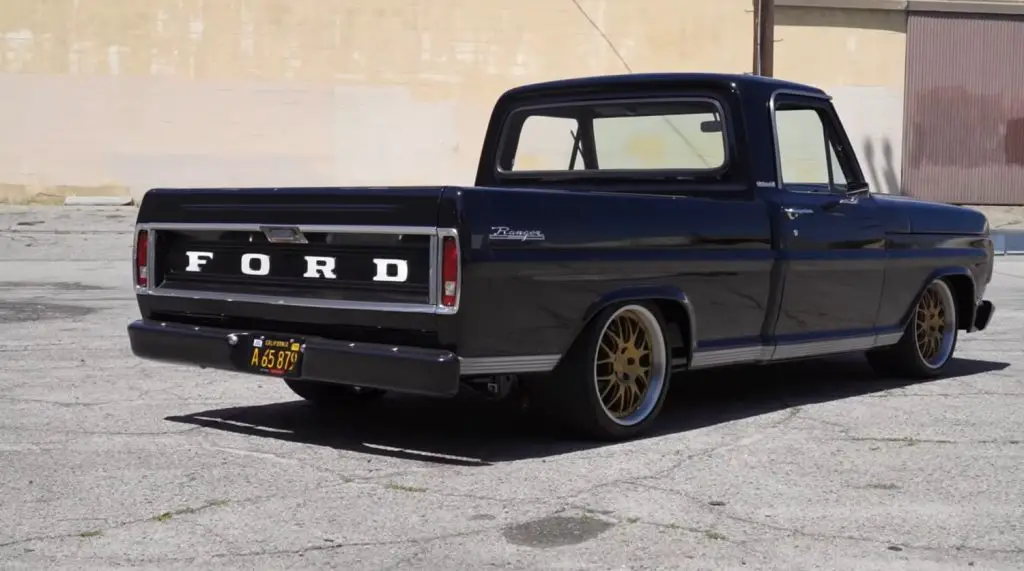 On the outside, this vintage pickup has a few nice touches including some carbon trim from Muncie Speed, as well as a stock grille and some trim pieces that have been steel-wooled for a matte finish. The paint is, amazingly enough, original to the truck. The interior, however, is purely track-focused, with a set of racing seats and a removable steering wheel.
Despite putting a bunch of money and work into this 1967 Ford F-100, Derek obviously beats on it pretty hard, which you can see in this video. And to us, that just makes this wicked pro touring machine that much cooler.
To see more cool vintage trucks like this, be sure to subscribe to Ford Authority for more F-Series news and around-the-clock Ford news coverage.