Ask anybody what their favorite generation of Ford's venerable F-Series is, and you'll likely get a wide variety of answers. Our answer will likely be the original F-100 and second-generation F-Series, built between 1953 and 1956. With fat curvy fenders and timeless, iconic styling, these trucks look fantastic both in stock and modified form, especially when they're packing serious firepower – like this amazing custom 1956 Ford F-100 we spotted for sale over at Garage Kept Motors.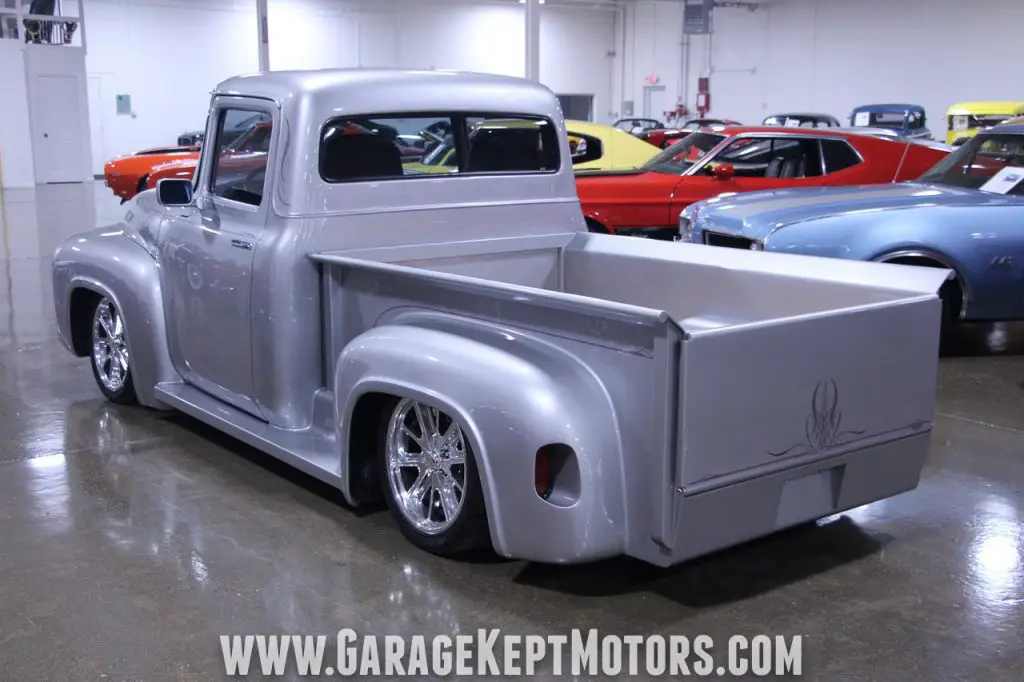 Like many other custom second-gen F-Series pickups, this 1956 Ford F-100 has a shaved, smoothed, welded, and frenched exterior to give it a super slick appearance. Many original details that people consider eyesores are now gone, including the body seams, running boards, bed pockets, rear bumper, and those old taillights that were just kind of hanging out there on their own. The whole thing was then covered in multiple coats of silver metallic paint for a gorgeous finished product.
Lowering second-generation F-Series trucks is a popular move as well, and this 1956 Ford F-100 sits on the ground on demand thanks to a full air suspension, which is nice if you actually want to drive the truck. And who could possibly resist doing that? After all, it's powered by the Ford 5.0L V8 with not one, but two polished ProChargers. No word on what sort of insane power this thing lays down, but you can bet it's a lot. A whole lot.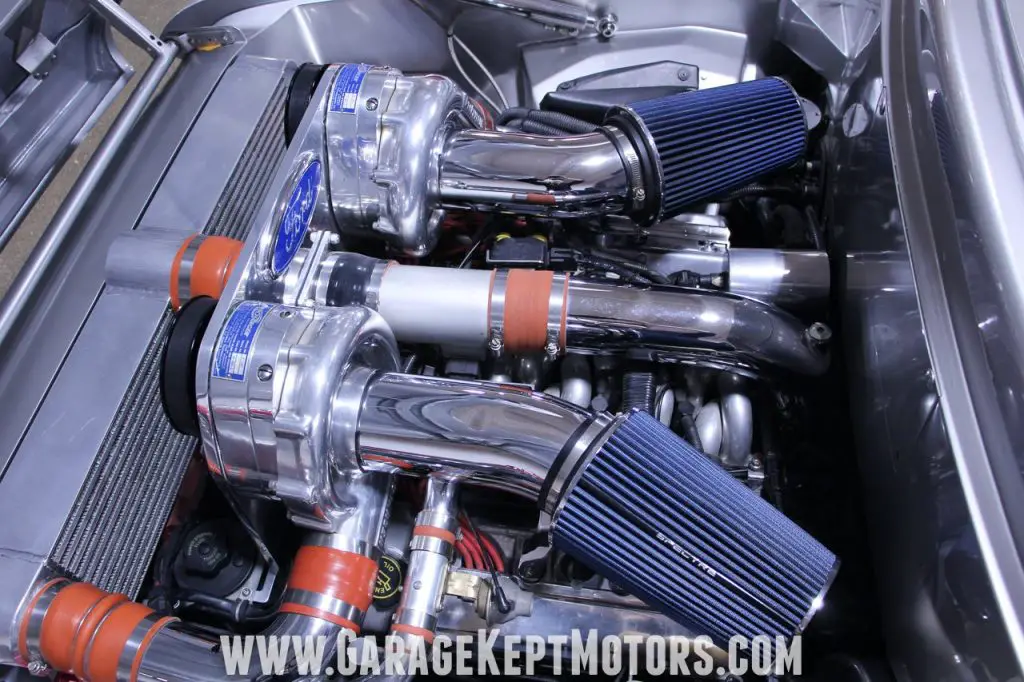 A four-speed automatic transmission handles all those ponies and sends them back to a beefy 8.8-inch rear end. And in case one gets a little too happy with the go pedal, Baer power disc brakes at all four corners provide sufficient stopping power to slow the rig down quick enough to avoid any trouble. The disc brakes also look rather nice sitting behind those retro-styled polished American Racing wheels.
But lest you think that this 1956 Ford F-100 is some kind of hardcore race truck with no amenities, think again. The interior is equal parts showy and comfy, with a mix of black and purple upholstery covering every surface. There are plenty of welcome features here as well, including air conditioning, a modern stereo system, and power everything.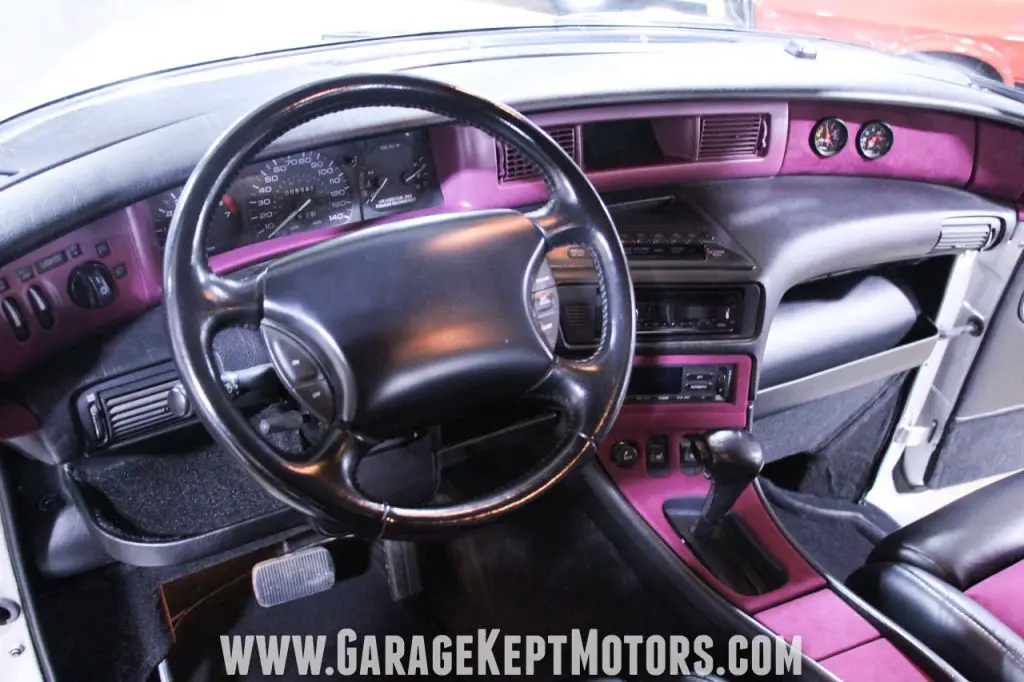 Add it all up, and this 1956 Ford F-100 is easily one of the coolest second-gen F-Series pickups we've ever laid eyes on. Price as it sits is $152,900, and 9,348 miles on the clock.
We'll keep bringing you cool finds like these, so be sure to subscribe to Ford Authority for more Classic Ford news and around-the-clock Ford news coverage.