Every time a hot new car model comes out, there are plenty of dealers just waiting to take advantage of enthusiasts and early adopters. It's the old supply and demand effect we learned about in economics, and it means that some folks are more than happy to pay an extra dealer-added markup for the privilege of taking home a unique and much-anticipated car like the 2020 Ford Mustang Shelby GT500.
We've already seen markups of various degrees since the new 2020 Shelby GT500 hit the market months ago, but we might have just found the most expensive one in the country at the moment. This distinctive honor goes to Redwood Ford in Ukiah, California, which is selling a Twister Orange 2020 Ford Mustang Shelby GT500 for the eye-watering price of just $149,995.
On the bright side, this Shelby G500 is equipped with the Carbon Fiber Track Pack. On the other hand, the MSRP from Ford is $96,785, meaning that the $149,995 desired by Redwood Ford includes an insane markup of $53,210 – the price one might pay for a very well-equipped 2020 Ford Mustang GT Premium. Perhaps that's what the dealer has in mind with this GT500 – whoever sells this thing at its current list price will receive a free car.
Indeed, if a salesperson can convince a buyer to pay this much for a car that's been on the market for several months now, in the midst of a pandemic, well, they certainly deserve a large reward. Personally, we're not sure whether we should be laughing or going into shock, but the fact that the dealer's page has a prominent "lock in price" button below the $149,995 figure had us busting out laughing, we must admit.
Granted, that inflated asking price still seems like a bargain compared it to the 2020 Ford Mustang Shelby GT500 we spotted back in March that was listed for $185,890. But in all fairness, that car had the $10,000 painted stripe option, and this one does not. But we'll just take the vinyl stripes and pocket the $35k savings, thanks very much.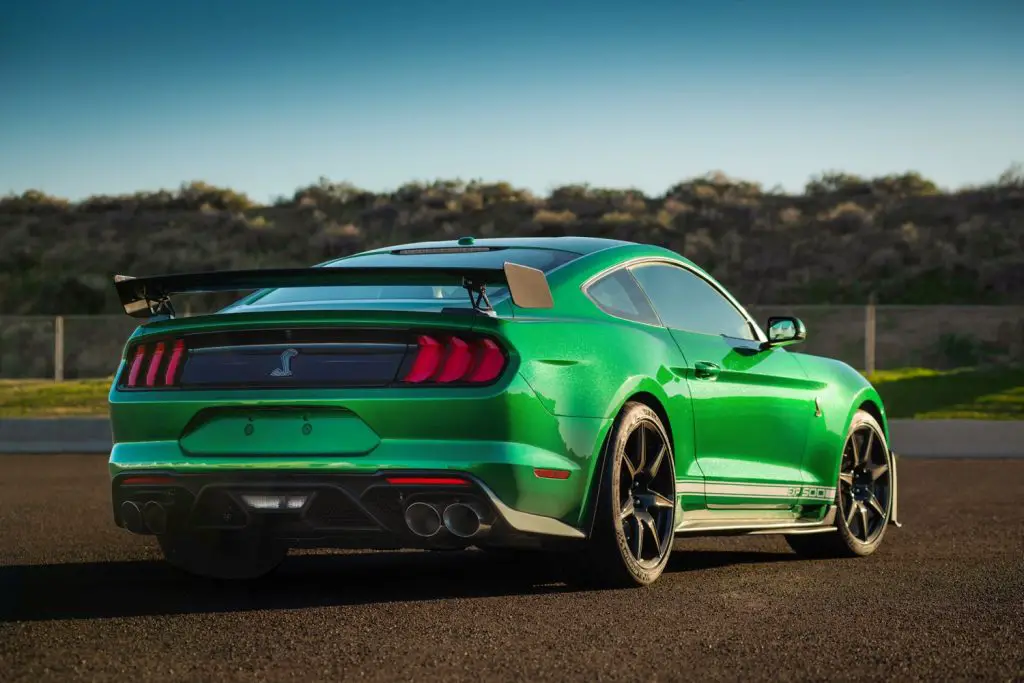 There's no telling how much longer dealerships will be tacking "market markups" and "demand-based addendums" to their 2020 Ford Mustang Shelby GT500 inventory. However, the Shelby GT350 was still getting marked up essentially until the GT500 came out. Now, they're veritable bargains on the used car market. So if anyone wants one, they'll either need to find a dealer who isn't trying to make a quick buck (or 50 thousand of them), or wait until the next-gen S650 Ford Mustang hits the road for the 2022 model year to get a used one.
For stories about markups and bargains on Ford vehicles, be sure to subscribe to Ford Authority for more Ford Mustang news and around-the-clock Ford news coverage.