In late March, Ford announced plans to collaborate with 3M and GE to produce Powered Air-Purifying Respirators (PAPRs) that are urgently needed by healthcare workers in the fight against COVID-19. By mid-April, production of these jointly-developed items had begun. And now, on May 6th, the GE – 3M – Ford respirators have begun shipping to health care workers across the nation after receiving final approval from the CDC's National Institute for Occupational Safety and Health (NIOSH).
According to Ford, the Virginia Mason Medical Center in Seattle will be the first customer to take delivery of the respirators.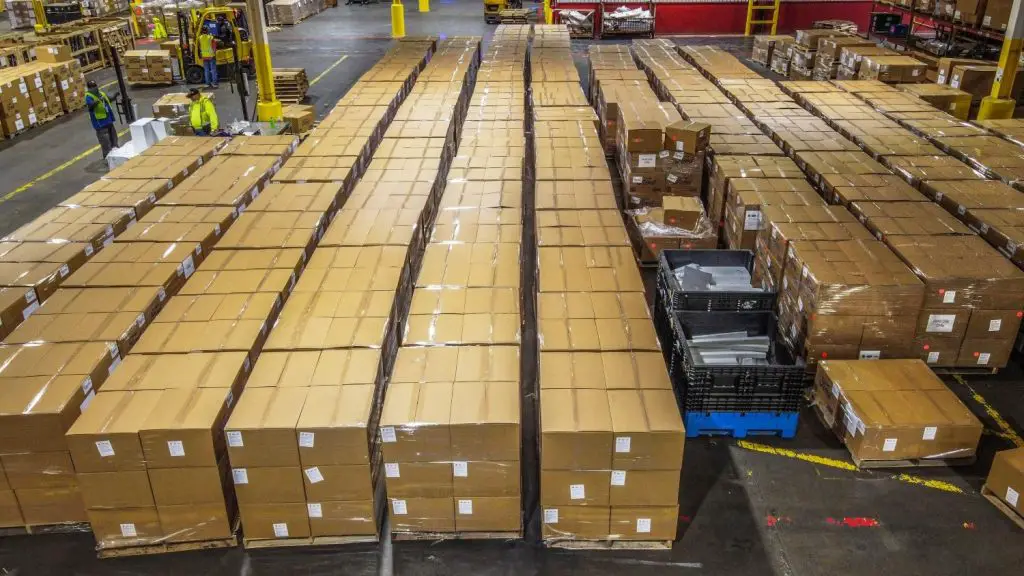 The fact that the special GE, 3M and Ford respirators went from idea to design, and from production to shipping in a matter of 40 days is truly amazing. It's also a huge boon for health care workers, who heavily rely on and need these specially designed pieces of PPE to do their jobs safety in the midst of the COVID-19 pandemic.
The PAPR includes a hood and face shield to cover health care professionals' heads and shoulders, while a high-efficiency (HEPA) filter system provides a supply of filtered air for as long as 8 hours. The air blower system – similar to the fan in the ventilated seats of the Ford F-150 – is powered by a rechargeable portable battery, helping keep the respirator in constant use by first-line defenders.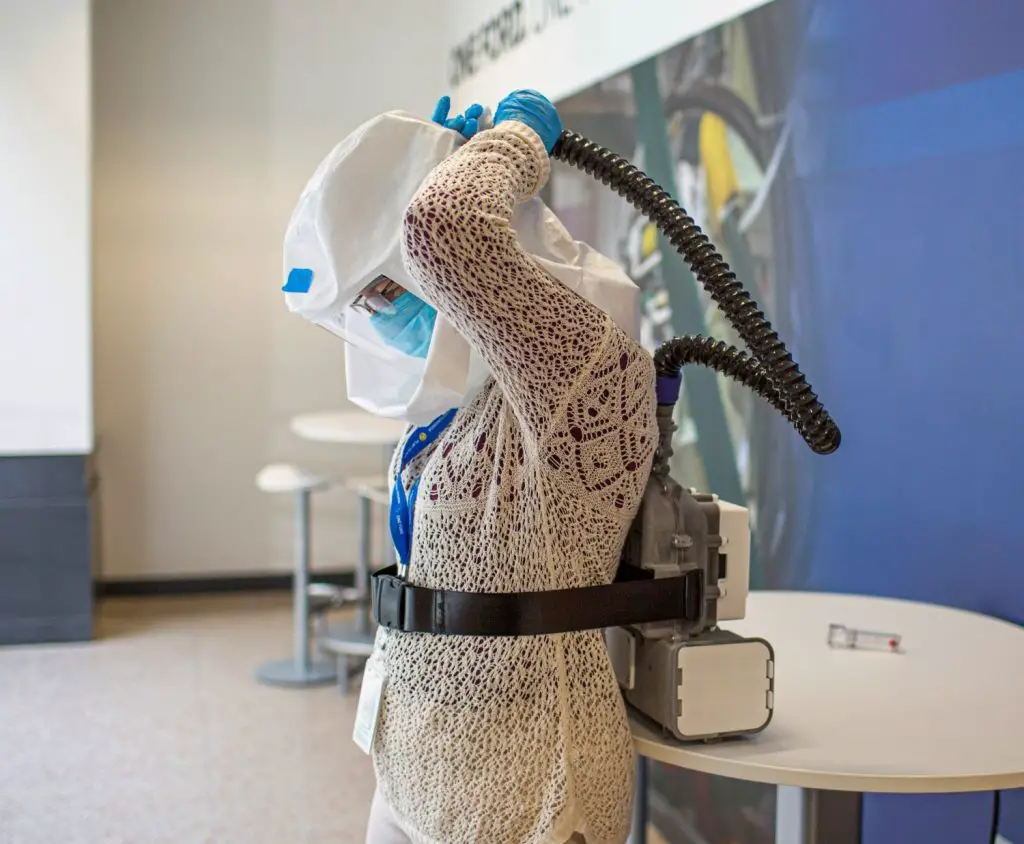 To accomplish this impressive feat as quickly as possible, Ford used design guidance from GE and 3M, plus off-the-shelf parts, including items like fans used in vented seats and power tool batteries. Ford's Product Development team drew on its vehicle air conditioning and seat belt expertise to design various components of the PAPRs.
Ford's Advanced Manufacturing team then prototyped the PAPR quickly using 3D printing, while the Ford Purchasing team worked with suppliers to procure and produce components. Meanwhile, the Ford Manufacturing team designed the production process. Assembly lines and production of PAPRs started within three weeks of the initial request.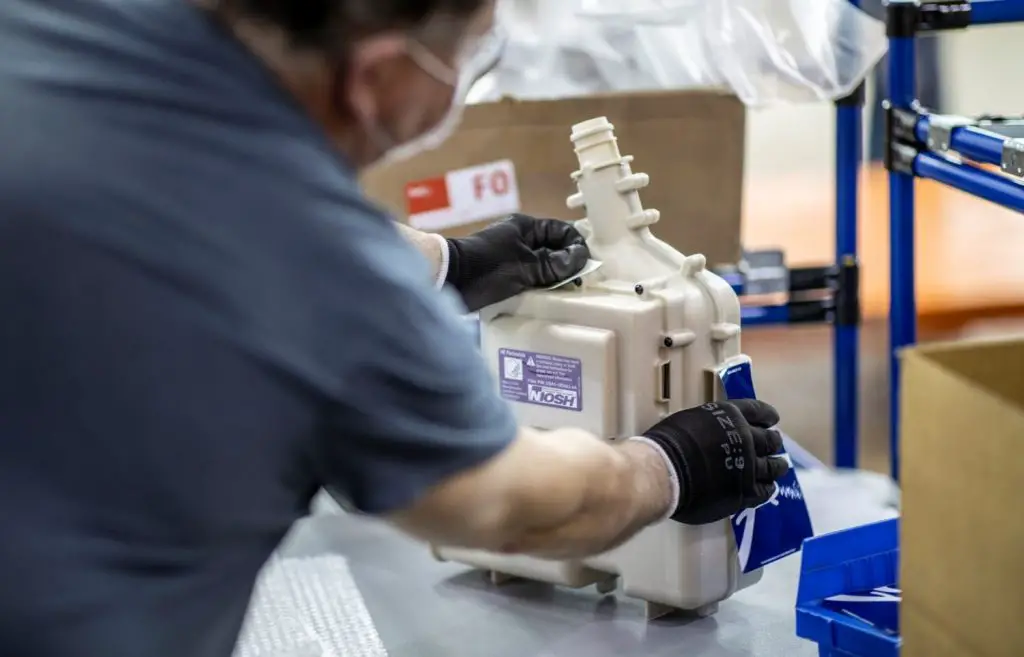 In addition, more than 10 companies from across Ford's automotive supply chain are providing newly-designed as well as off-the-shelf parts for use in the PAPRs. Components include hood tops for the wearer's head and shoulders, filters and fans for supplying filtered air, power electronics, switches, foam seals, and more. Truly, this was a total team effort.
3M is a leading provider of personal protective equipment, including powered air-purifying respirators. But demand for 3M PAPRs has far exceeded supply due to the COVID-19 pandemic. Through partnerships with companies like Ford and others, 3M plans to increase the capacity of its own PAPRs ten-fold within the next several months.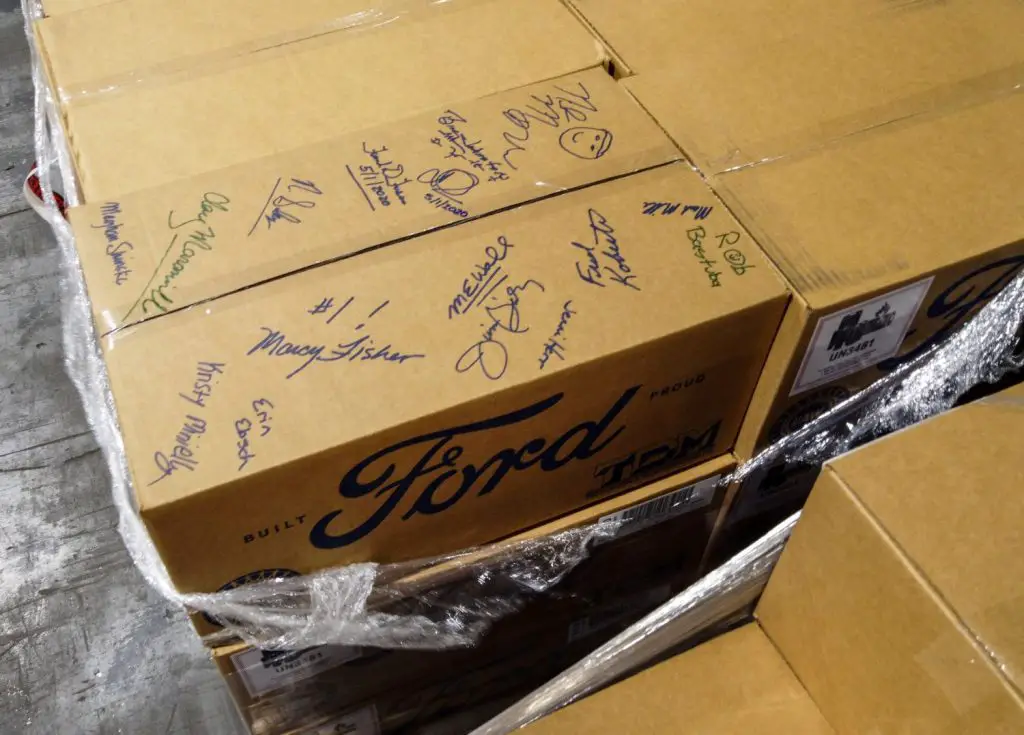 So far, roughly 90 paid UAW volunteers have assembled more than 10,000 3M – GE – Ford respirators at the Vreeland facility near Flat Rock, Michigan, with the ability to make 100,000 or more. Even better, 3M and Ford will donate any profits earned from the sale of PAPRs to COVID-19-related nonprofit organizations. It's also worth noting that this is just one of the many steps Ford is taking to fight the spread of coronavirus.
We'll continue reporting more on The Blue Oval's efforts to fight COVID-19, so be sure to subscribe to Ford Authority for the latest Ford-related COVID-19 news and ongoing Ford news coverage.