Ford production has already restarted in most of Europe and the remaining U.K. facilities that have yet to restart will do so May 18th. That's also the date that U.S. Ford production is slated to begin, while also being the likely date for restarting Ford Mexico production. But one important thing to keep in mind is that The Blue Oval is taking this process slowly, in a phased approach, partly because it wants to keep its workers safe and prevent the spread of COVID-19, but there are other moving parts to this equation, too.
One of the critical elements to the equation, according to Ford COO Jim Farley, is how quickly the automaker's many suppliers are also able to ramp up their own production.
"One of the most important enablers for us to get to full production as soon as possible, obviously, will be the safety of our team members but also the supply base," Farley said at Ford's annual shareholders meeting yesterday. "All of our production manufacturing operations rely on healthy suppliers and their ability to start up is really critical." Farley also said that Ford has shared its employee return-to-work playbook with its suppliers.
According to Automotive News, a number of suppliers restarted production this week in an effort to begin producing critical parts for Monday's Ford production restart. AN also spoke with Kumar Galhotra, Ford's president of the Americas and international markets group last week, who expressed confidence that the automaker would have an adequate inventory of supplier product by May 18th to begin the first phase of limited production.
"We've done very thorough planning to make sure the entire system ramps up the next few days for us to get going on the 18th," Galhotra said. "There's a very smart team of people working very diligently, long hours, to make sure we get that done."
It's also worth noting that Ford executives mentioned during the automaker's Q1 2020 earnings call that the automaker has some supply on hand from prior to the COVID-19 shutdown.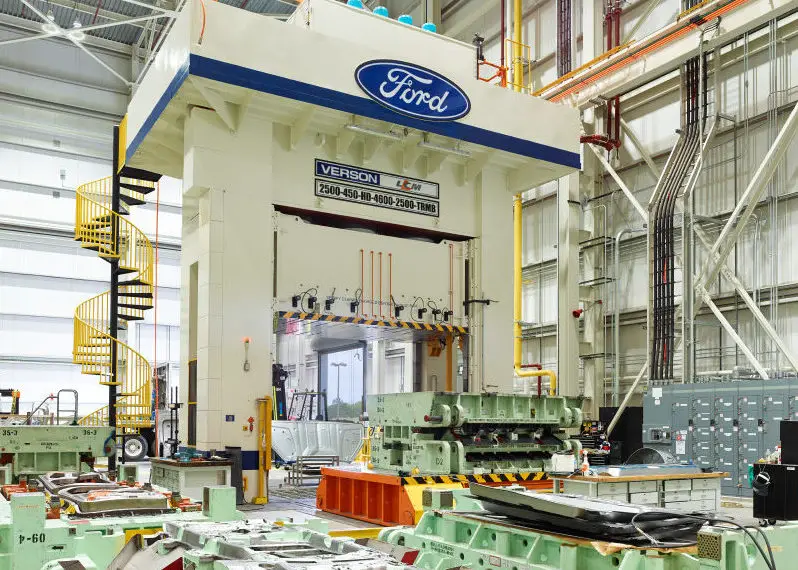 Ford remains confident that it will emerge from the cornavirus pandemic and return to full strength eventually. But how quickly that happens is largely dependent on a number of external forces beyond its control.
We'll have the latest on Ford's efforts to recover as they happen, so be sure to subscribe to Ford Authority for the latest Ford-related COVID-19 news and 24/7 Ford news coverage.