Social media has given countless artists a venue for showing off their talents. And as a result, we've seen many interesting renderings of various types of vehicles. Some of these renderings are obviously great, while others are, well, not so much. But when we came across these incredible images of a fictional Ford Crown Victoria police car done up in Hooligans fashion, our jaws essentially hit the floor.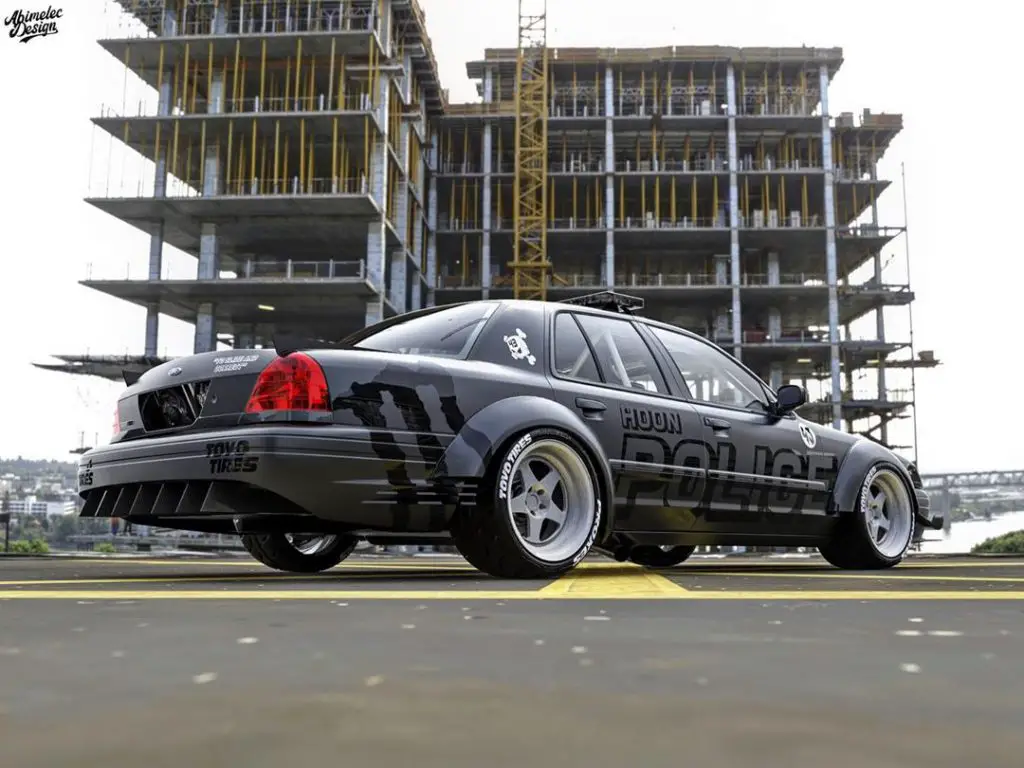 Unsurprisingly, this ultra cool Ford Crown Victoria concept dubbed "Hoonicop" was inspired by Ken Block's latest potential build – a Fox Body Ford Mustang dubbed "Hoonifox." Ironically, the Hoonifox is also a rendering, at least for the time being. Regardless, that car is the latest in a long line of amazing rally-inspired builds like the first-gen Mustang known as the "Hoonicorn" and the vintage Ford F-150 dubbed "Hoonitruck."
All of these wild machines essentially follow the same formula – take a vehicle, stuff a drift/rally type suspension underneath it, give it an epic amount of horsepower, and cover it in custom bodywork and a familiar livery. Then, unleash it on various surfaces around the world, film those shenanigans, and present them to the world in the latest Gymkhana video.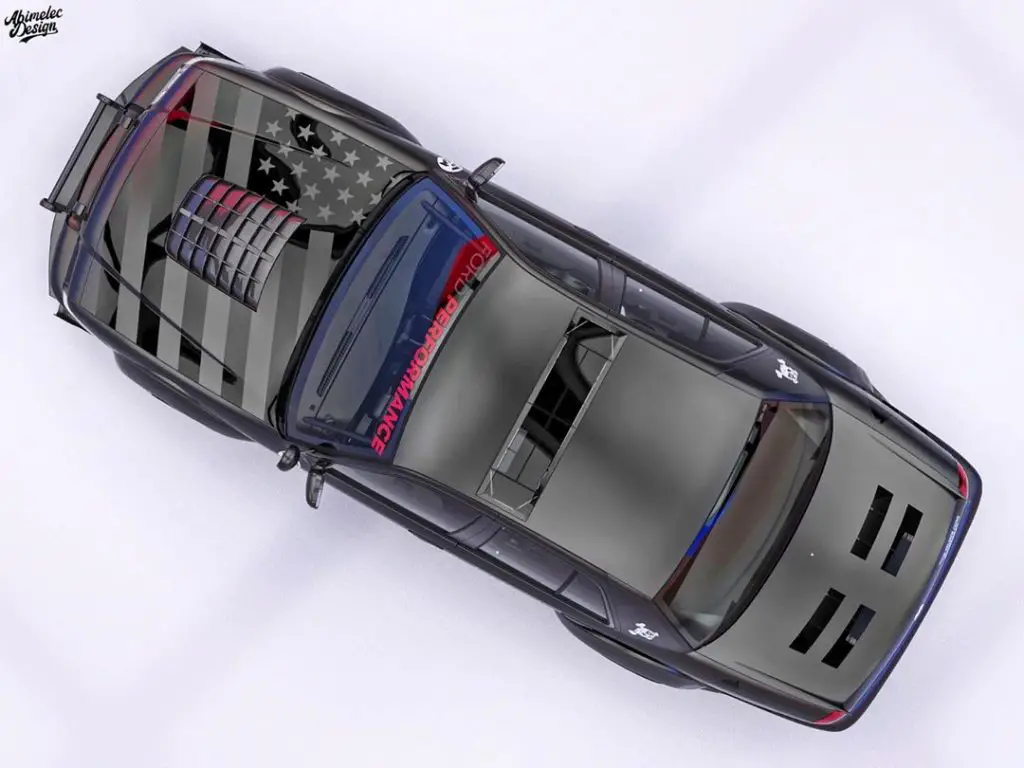 This Ford Crown Victoria by our friends at Abimelec Design follows that familiar recipe to perfection. Satin black paint gives it a truly menacing look, punctuated by gloss black graphics sprinkled throughout. Much of the police car equipment remains, including the light bar, push bar, and spotlight, but they're joined by some fender flares, massive wheels and tires, and a Shelby GT500-style hood. The whole thing has a Mercury Marauder vibe to it, though one that's taken to the max.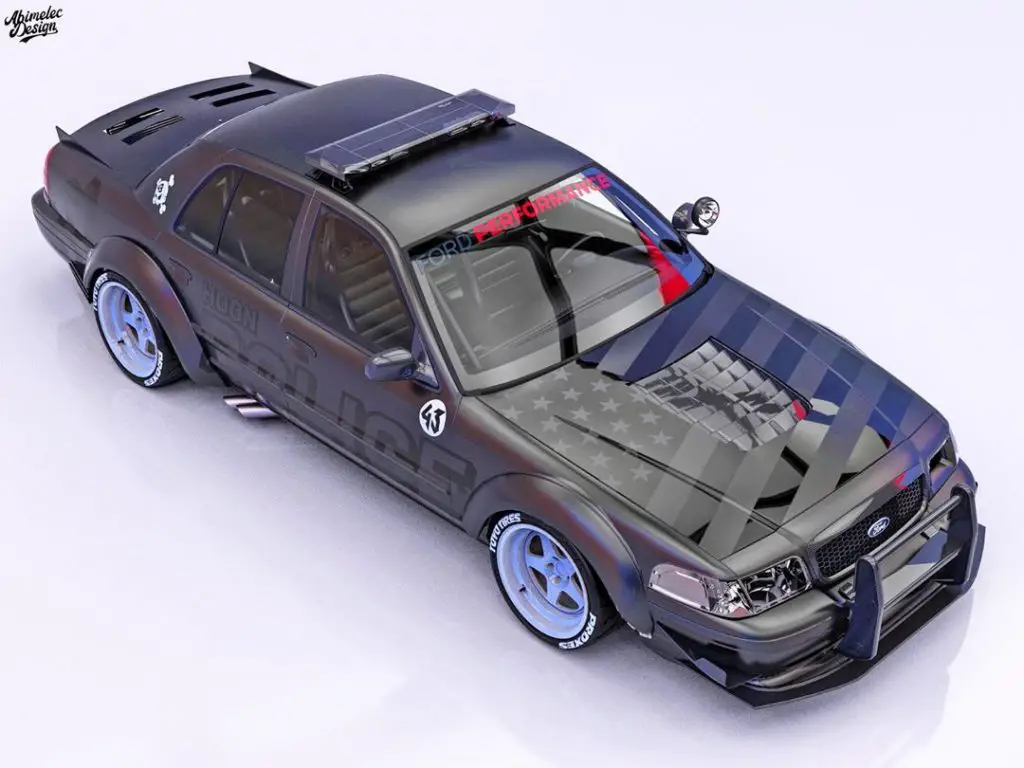 That hood isn't just a coincidence or styling feature, either. There's actually a 5.2-liter Predator V8 under the hood of this make-believe Crown Victoria, which seems like the perfect powertrain choice. Throw in the familiar Hoonigans styling features like a massive front lip and rear diffuser, and we've got a car we can actually envision starring in the next Gymkhana clip.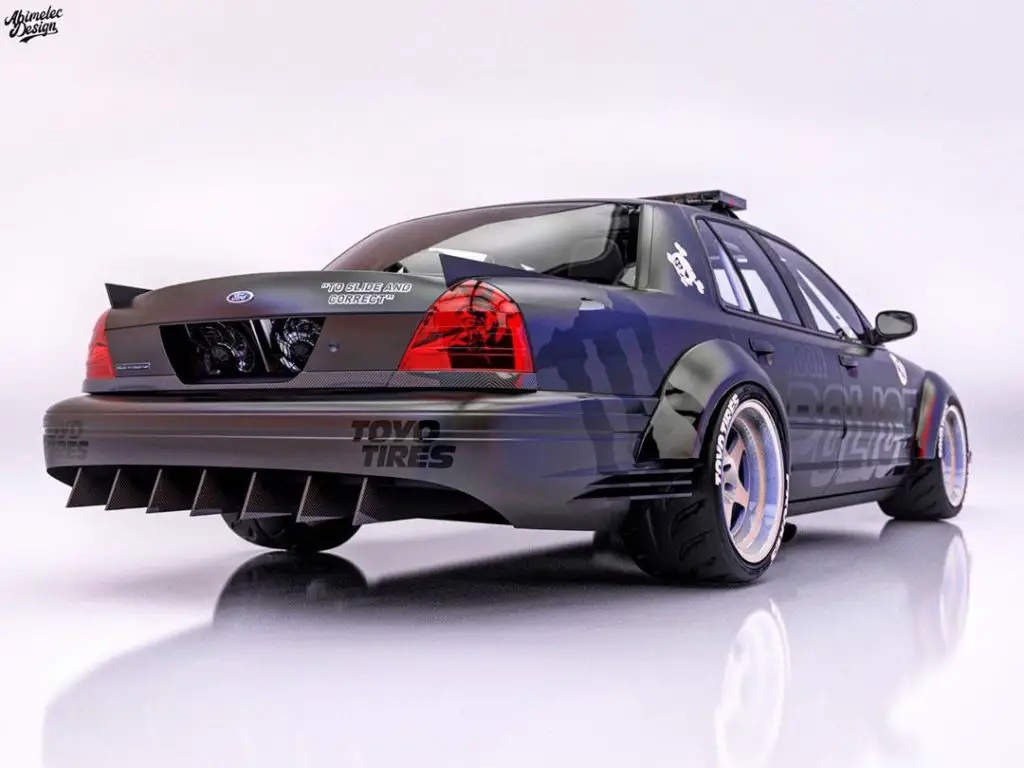 Block and his band of Hooligans already have their hands full making the Hoonifox a reality, but we'd love to see this Ford Crown Victoria follow suit. After all, there's just something undeniably cool about a Crown Vic cop car – so long as it isn't behind us, or hiding on the side of the road behind some giant billboard, that is.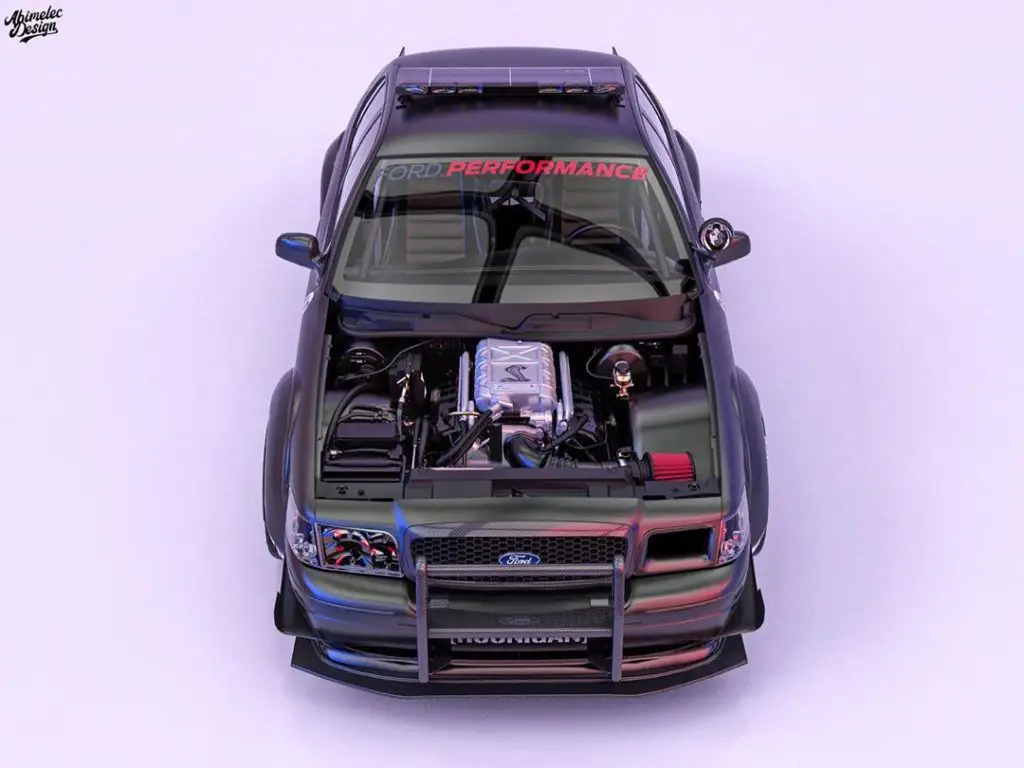 For more cool Ford renderings and concepts, be sure to subscribe to Ford Authority for more Ford Crown Victoria news and 24/7 Ford news coverage.