The COVID-19 pandemic has caused a lot of disruptions in our daily lives, some greater than others. Unfortunately, it's has also hit automotive industry, including automakers and retail operations, including Ford dealerships. Truth be told, many folks simply aren't in a big rush to buy a new car at the moment. And while most dealers are already offering a "touch-free" car buying experience, Gaudin Ford in Las Vegas, Nevada is taking things one step further, as reported by Automotive News.
Back in late March, the Ford dealership decided to convert a used Transit van from its inventory into a rolling salesroom of sorts, equipping it with everything it would need to finalize a vehicle purchase safely and remotely. The inside of the van looks like a typical office, with a bolted-down table, chair, computer, and a printer.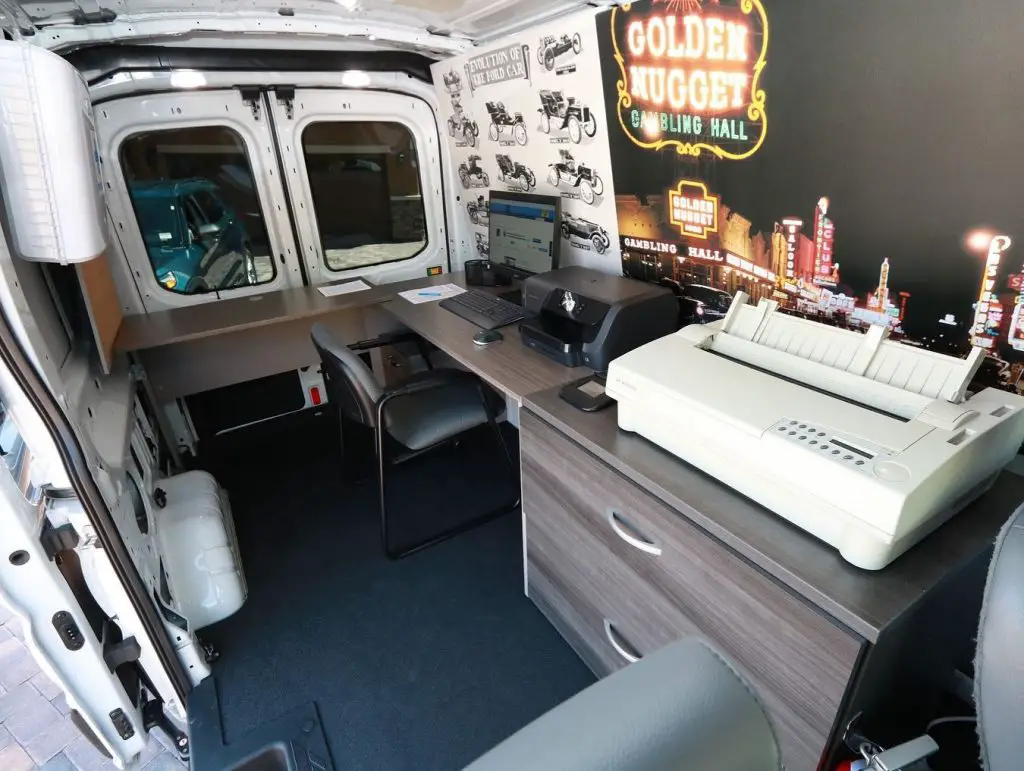 A team of three Ford dealership employees ride around in the van – a salesperson, an F&I manager, and a person that's responsible for disinfecting everything. The computer runs Advent Resources dealership management system and RouteOne F&I software, and is accessed through a self-contained Wi-Fi hot spot. Customers aren't allowed in the van, but can sit outside it at a table. The Ford dealership even came up with a name for its innovative little system – Gaudin Go.
So far, Gaudin Go has come to account for 25 percent of the dealership's sales in the month of April. The Ford dealership is in the process of adding a second van to its fleet, which it hopes to have operational by early June. This van, however, will perform quick-lane vehicle service at remote locations, saving customers from having to bring their cars into the dealership for minor service items. Given that service is a vital part of dealerships' business, this seems like another good idea.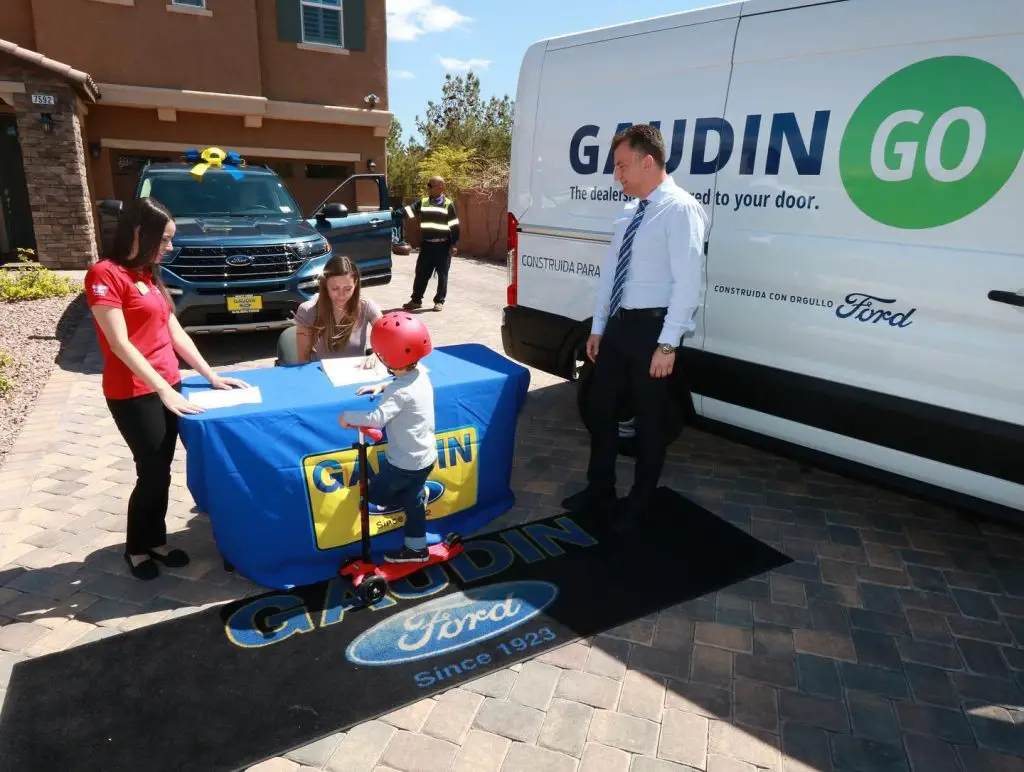 We're glad to see Gaudin Ford's unique and creative solution to an ongoing problem. If you know of another Ford dealership that has taken innovative steps to take care of customers and their business, we would love to know about it. Please let us know about it here on our tips line.
We'll have more on Ford dealerships, so be sure to subscribe to Ford Authority for the latest Ford-related COVID-19 news, Ford dealer news, and ongoing Ford news coverage.