Cars and music have long enjoyed a close relationship. Obviously, we all listen to and (some of us) jam out to tunes while driving around in our cars. We install loud, fancy stereo systems in them to better enjoy that experience. We tailgate in our vehicles, blasting music, while driving to and from concerts. And the bands that create and play the music that we love so much travel the world in them, with equipment in tow. But one thing we've probably never seen, at least until now, is a Ford Focus converted into a traveling musical stage of sorts.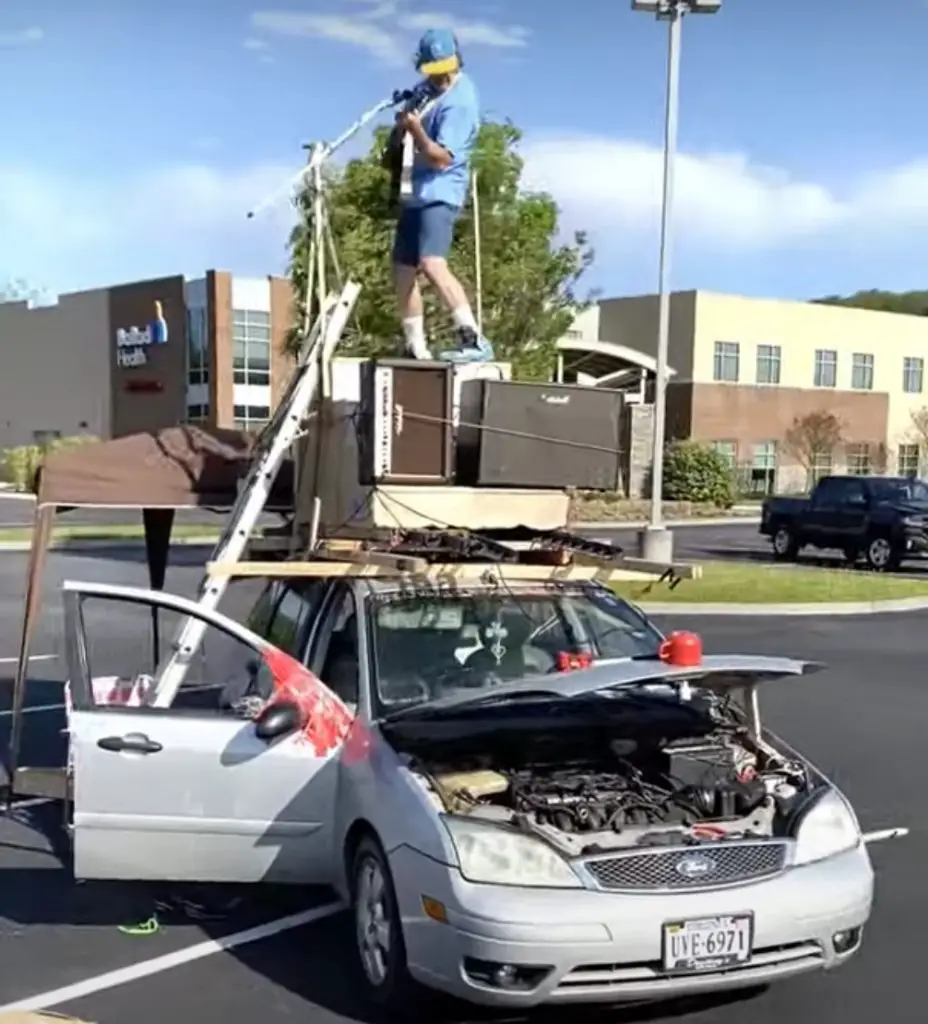 This clever musician was discovered performing on top of his Ford Focus Wagon at exit 19 off of Interstate 81 in Abingdon, Virginia recently. And needless to say, he was hard to miss. Street musicians typically do whatever they can to make a few bucks in tips, but this guy deserves every dollar people are willing to toss his way.
Instead of trying to pack a bunch of equipment into the back of a van, this Ford Focus owner had the genius idea of strapping it all to the roof. Thus, on some sort of wooden rack/floor/supporting structure lies/stands a slew of musical equipment, including an amp, microphone, and everything else one needs to make sweet music.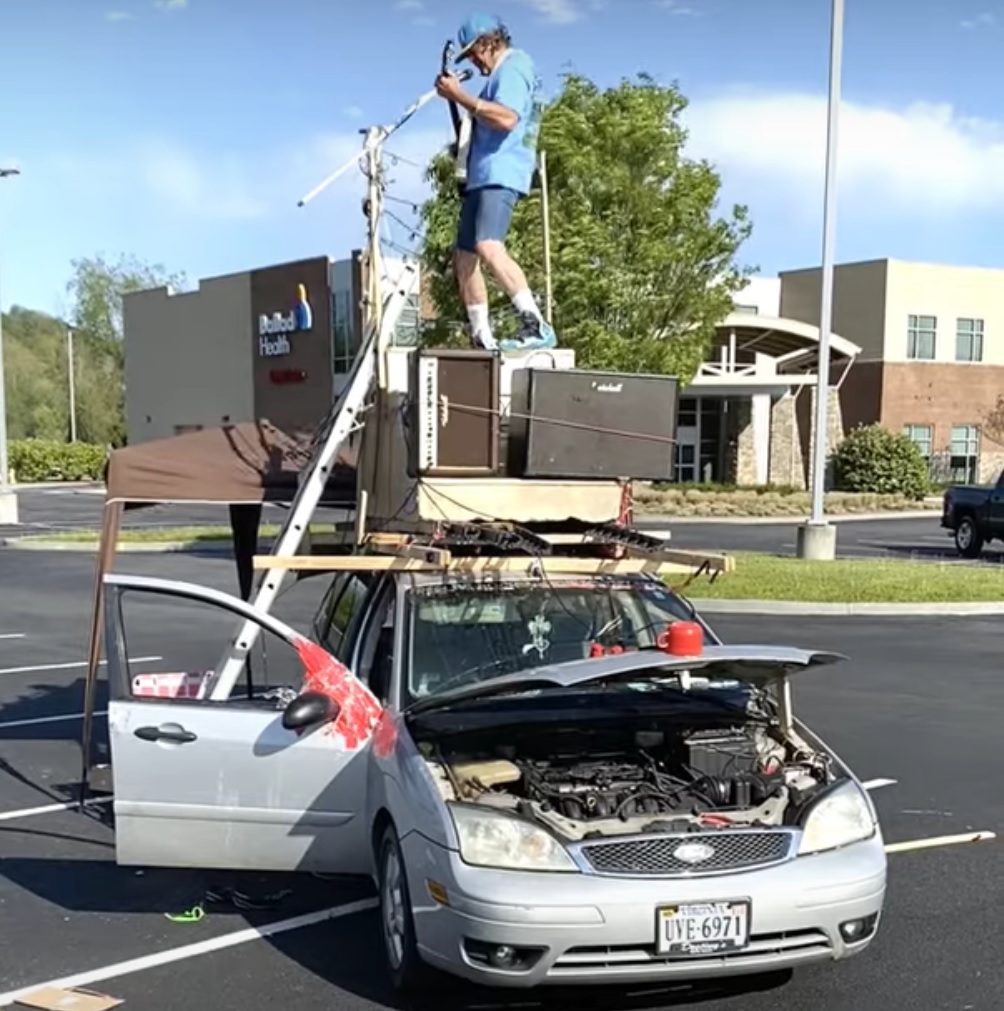 And it's up there that our musician belts away some sweet rock tunes on his electric guitar while crooning away at the mic. We're not so sure about his vocal talent, but this guy at least knows his way around an axe. Even if this kind of music isn't up one's alley, it's impossible not to appreciate this guy's knack for showmanship.
We doubt this sort of thing will become a trend, but with COVID-19 and all, who knows? Nevertheless, making it in the world of music is tough, and wannabe rock stars need to go viral if they have any hope of achieving stardom these days. In this case, all it took was a Ford Focus and a dream to make that happen.
For more cool videos like this, be sure and subscribe to Ford Authority for more Ford Focus news and around-the-clock Ford news coverage.