Much ado was made about President Trump and his recent visit to the Ford Rawsonville Assembly Plant. Mainly, the fact that he didn't wear a face mask while speaking with the press, though both Trump and Ford confirmed that the president did don one while touring the plant and also while scoping out a special collection of Ford GT and GT40s, which impressed him enough to make him want one. But apparently, Ford prepared a couple of other special items for Trump's visit as well, according to an Automotive News report.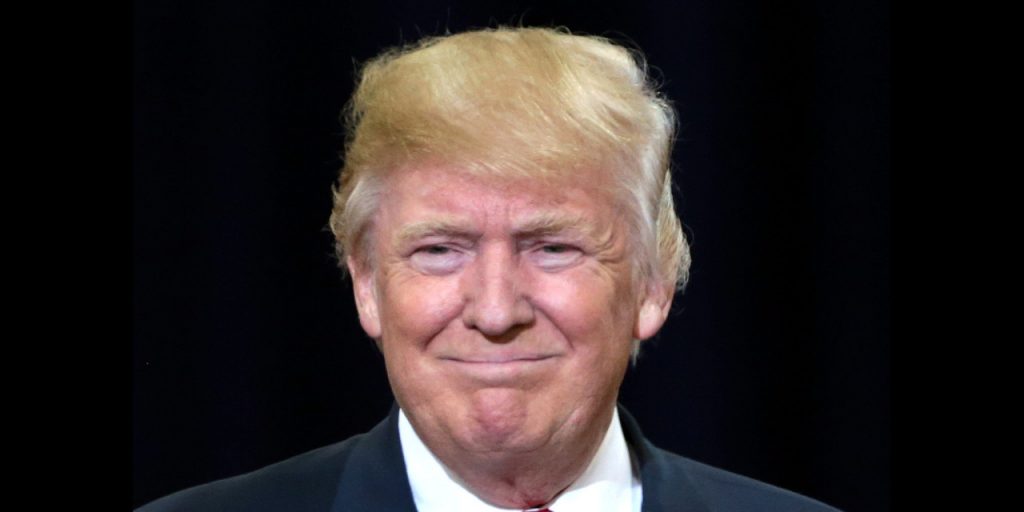 That included a number of one-off face shields created by The Blue Oval's D-Ford design team. One of them featured a blue band with the presidential seal and "President of the United States" stamped in the middle. Another was adorned with a red, white, and blue background and the words "United States of America."
The design that ultimately won out, however, said "Commander-in-Chief" and had a navy blue background with two Ford Blue Oval logos, red stripes, and white stars. Other than that, the face shield is identical to the one that Ford has been producing in its Michigan Assembly Plant.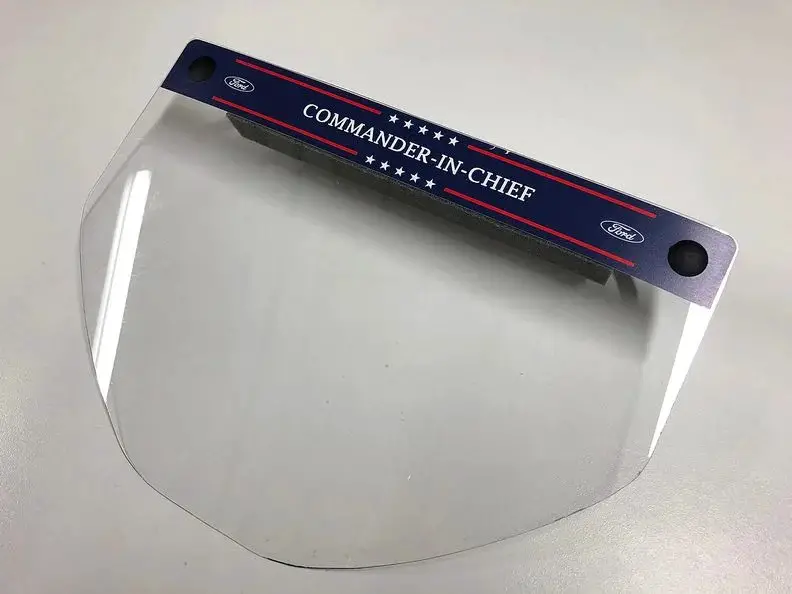 The plan was to present President Trump with the special shield upon his arrival, along with a white face mask adorned with a Blue Oval. However, the president wound up wearing his own navy blue face mask that featured the presidential seal while he toured the plant instead.
In addition, Ford also created two special bomber jackets, one black and one brown, that it gave to President Trump during his visit. The jackets featured Trump's name and title on one side of the jacket, and the presidential seal, Ford's Blue Oval logo, and a Project Apollo patch on the other side. Project Apollo is Ford's code name for its built-from-scratch respirator project.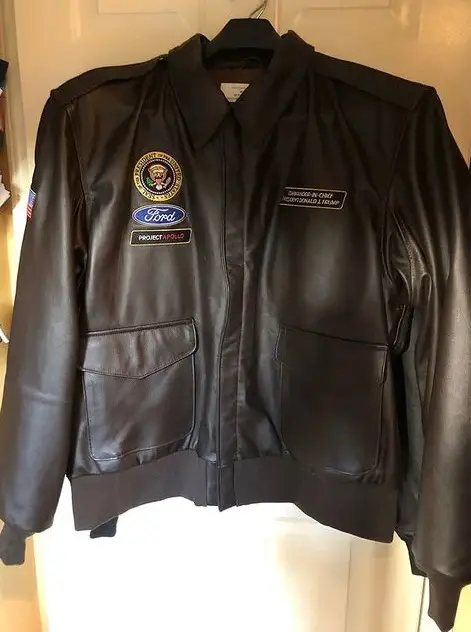 And that wasn't all. The Dearborn-based automaker also assembled 14 different Ford and Lincoln models for photo ops, including its F-150 EV prototype, the 10-millionth Mustang, a Transit van used as a mobile COVID-19 test lab, as well as a Model A-E ventilator.
Clearly, Ford went the extra mile to make its visit with President Trump a memorable one. But then again, it isn't every day they get a visit from a sitting president, we suppose.
We'll have more on all things related to the Blue Oval, so be sure to subscribe to Ford Authority for the latest Ford-related COVID-19 news and ongoing Ford news coverage.