There was a time, in the not-too-distant past, when any muscle car that didn't have a V8 under the hood was relegated to rental car status. But in recent years, this has changed drastically. The latest EcoBoost-powered Ford Mustangs are pretty quick, albeit not quite as quick as a V8-powered Mustang GT. And for those seeking the ultimate in four-cylinder performance, the new 2.3L High Performance Package offers plenty of it – to the tune of 330 horsepower and 350 pound-feet of torque from its unique 2.3L EcoBoost motor.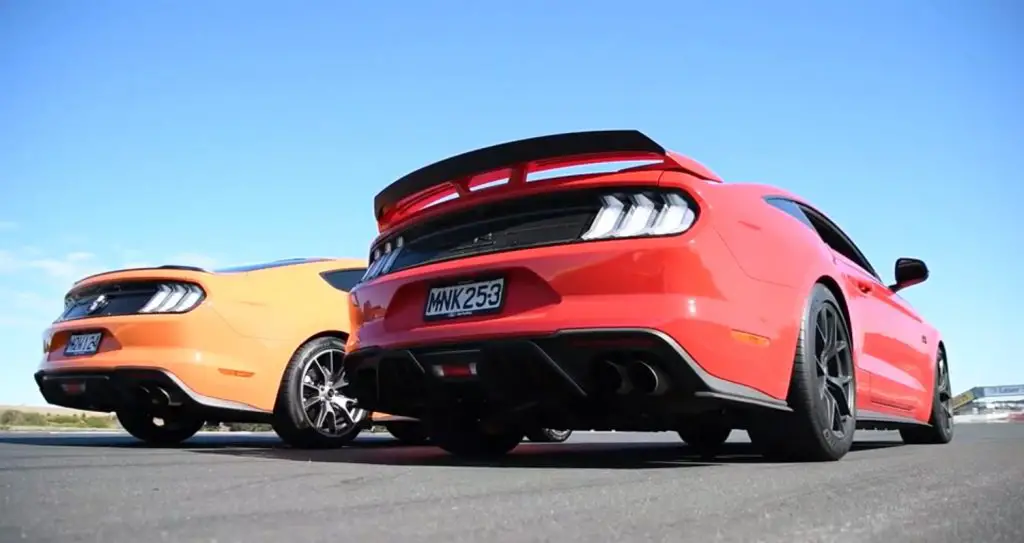 Meanwhile, the Ford Mustang GT gets by with the tried-and-true third-gen 5.0L Coyote V8 that produces 460 horsepower and 420 pound-feet of torque. More performance is available from a host of tuners, including Saleen, Roush, Shelby American and RTR. For instance, the Mustang GT RTR Spec 3 generates 700 horsepower and 610 pound-feet of torque. But in the case of this particular drag race, the V8 side is represented by a Mustang GT RTR Series 1, which is simply an appearance package along with an improved Ford Performance suspension system. Both cars are equipped with Ford's 10-speed automatic transmission.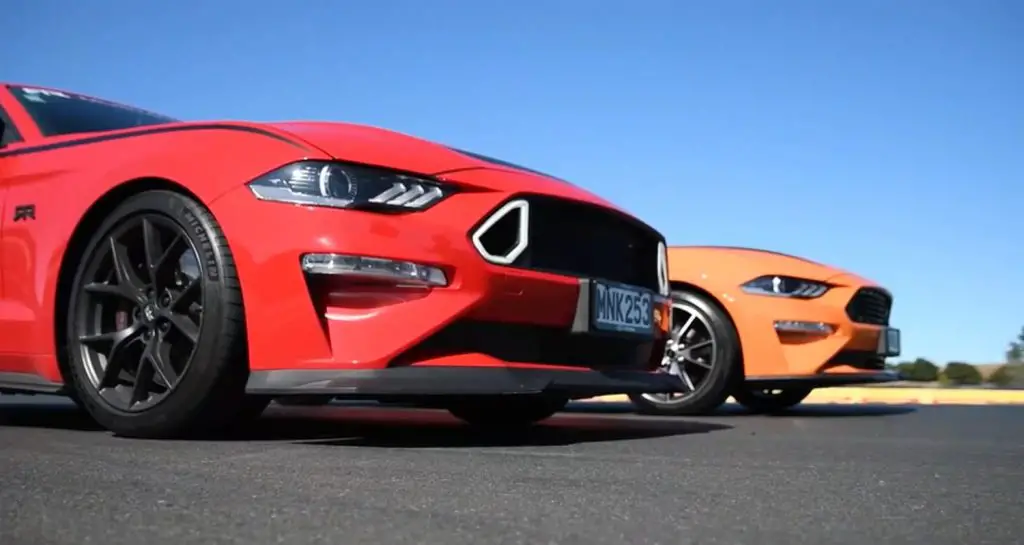 On paper, this matchup should prove to be no contest. The Mustang GT RTR has 130 more horsepower and 70 additional pound-feet of torque. But it also weighs in at 3,705 pounds, while the EcoBoost tips the scales at around 200 pounds less, with the weight difference being in the front end. That difference, along with the V8's difficulty gaining traction off the line, collaborate to make this a much closer race than we initially imagined.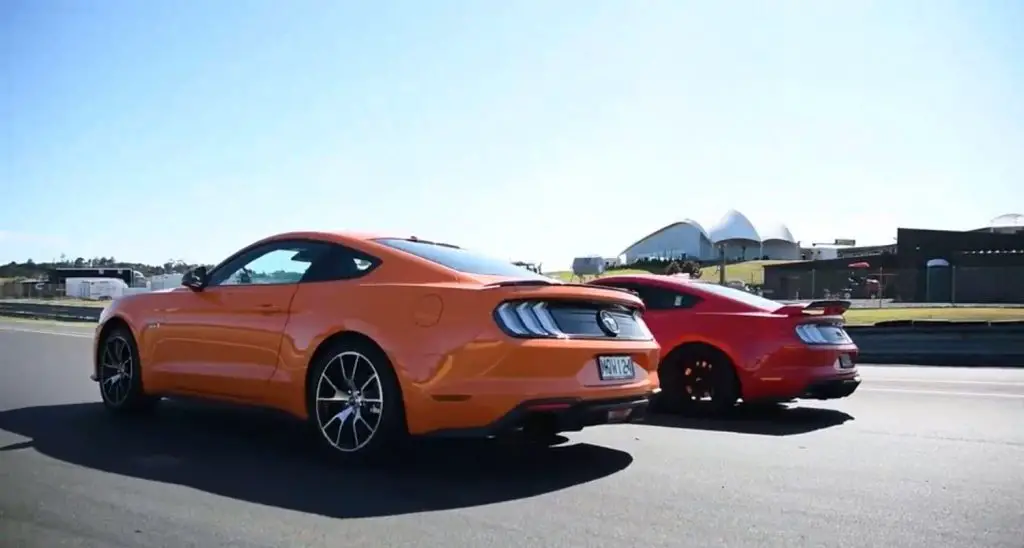 As things start out, the Mustang 2.3L High Performance Package leaps off the line and takes an early lead over the Mustang GT RTR. But the mighty V8 soon eliminates that gap and finishes a little over one car length ahead of the four-cylinder car, which is probably way closer than this race should have been.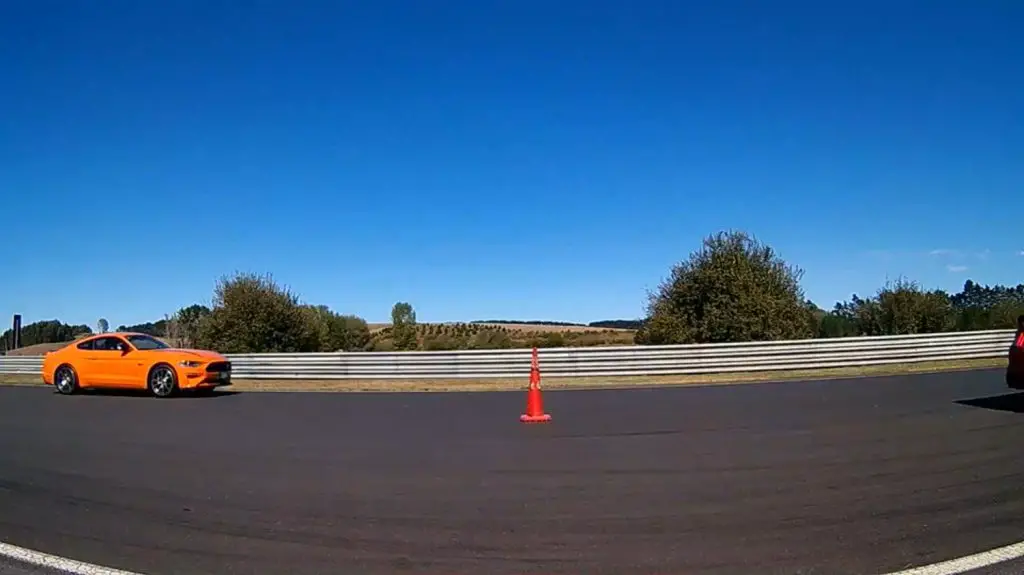 Clearly, the Mustang GT RTR driver had a little trouble hooking off the line, otherwise, this would have been a blowout. But it's also proof that driver skill makes a huge difference in drag racing. Luckily, both of these cars are automatics, otherwise, we might be looking at a very different outcome.
To see more cool matchups like this one, be sure to subscribe to Ford Authority for more Ford Mustang news and non-stop Ford news coverage.