Last month, we told you about a new Mustang brake upgrade kit from Ford Performance that turns up the pony car's stopping abilities by completely revamping its braking hardware. The kit also happens to use the same braking hardware as Mustang GT with Performance Pack 1, GT with Performance Pack 2, and the Mustang Bullitt. At that point, however, we didn't know how much the kit would cost, so Ford Authority did some digging and found out the pricing info.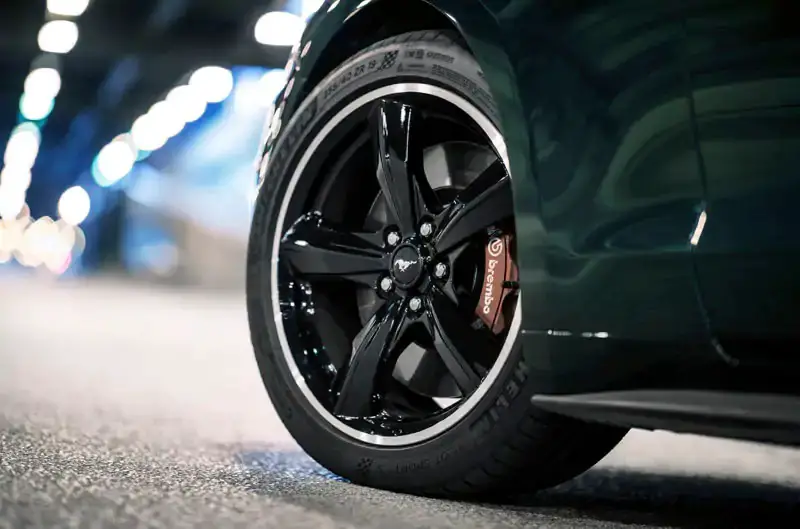 Made for S550-generation Mustangs (see detailed compatibility list below), the Ford Performance Mustang brake upgrade kit is officially priced at $2,695. It is available through any Ford Performance dealer, though interested parties should note that not all Ford dealers are also Ford Performance dealers.
The kit includes a set of Gloss Red six-piston Brembo front calipers clamping 15-inch rotors, plus single-piston rear calipers hugging 13-inch rotors. The kit also includes a set of front and rear brake pads, front and rear splash shields, front brake hoses, directional vanes, plus all the hardware one would need to install the package.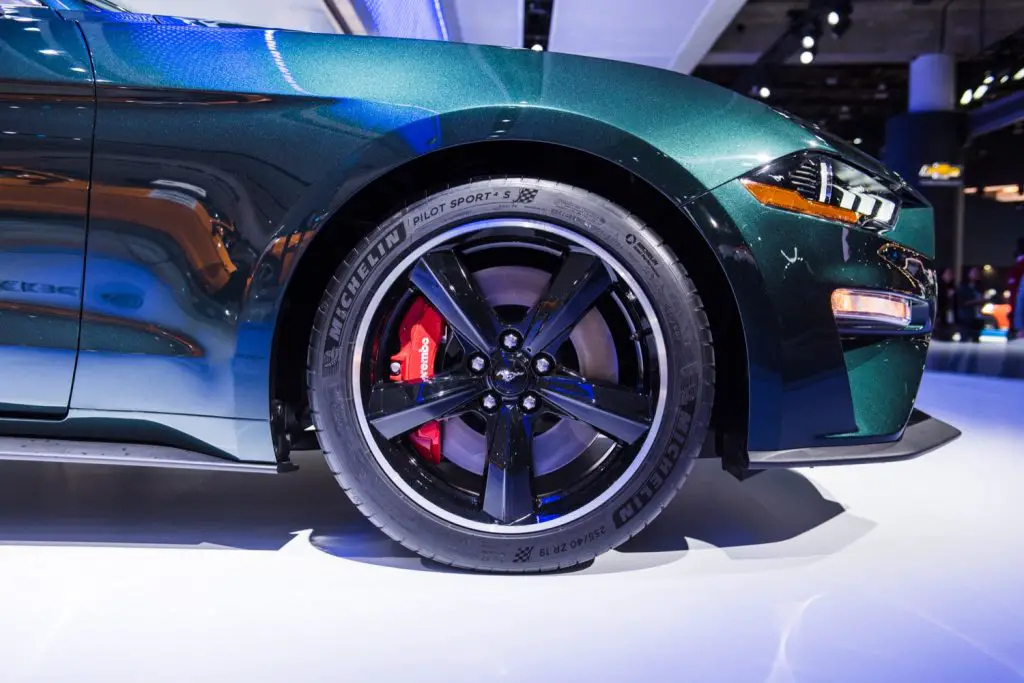 Compatibility is as follows:
Fits 2015-2020 Mustang GT (5.0L Coyote engine)
Fits 2015-2020 2.3L Mustang EcoBoost Performance Pack
Fits both right and left-hand drive Mustangs
Does not fit 2015-2017 V6 or 2015-2017 Base EcoBoost cars
Some stock 2015-2020 Mustang EcoBoost and Mustang GT 17-inch and 18-inch wheels may not clear the calipers included in the package.
Contact the Ford Performance Techline for assistance: frpp at ford dot com
When we drove the Mustang Bullitt as well as the GT with the PP2 option last year, we very much appreciated the brakes, which clamp down harder and with more authority than the standard Mustang GT brakes, so these should make for a great upgrade.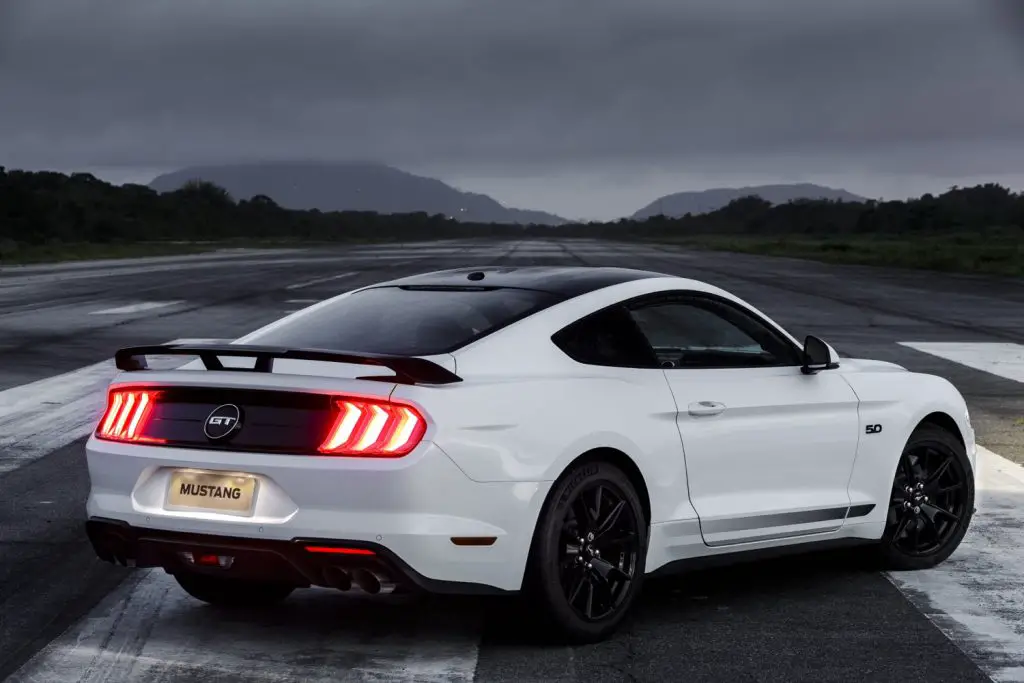 The Mustang brake upgrade kit is available directly from Ford Performance, and is shipping as of this writing.
If you like the latest on all things Mustang, be sure to subscribe to Ford Authority for more Ford Mustang news and the latest Ford news coverage.