Ford recently announced its detailed plan to reopen its facilities and keep workers safe in light of COVID-19, which contained a host of steps the automaker is implementing to prevent the spread of the virus. At the time that it shared the details, the Dearborn-based automaker also stated that it would release "a comprehensive playbook with procedures and protocols that detail how the Ford team will work together to help keep everyone safe and healthy." Now, FoMoCo has released just that with what it calls the Ford Return to Work Manufacturing Playbook.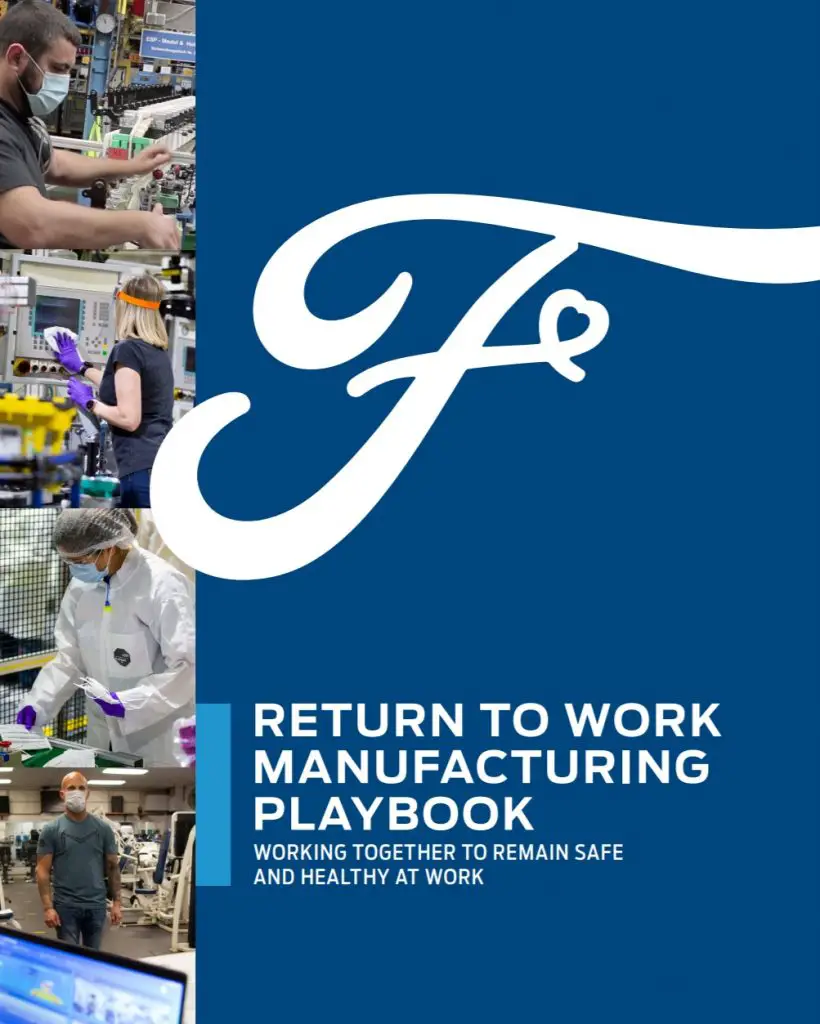 Available to download here (in PDF format), the 64-page Ford Return to Work Manufacturing Playbook is rather extensive in scope. It was developed using guidance provided by the Centers for Disease Control and Prevention (CDC), Department of Health and Human Services pursuant to the Occupational Safety and Health Act (OSHA), and the World Health Organization (WHO), as well as input from Ford's Union Partners, Human Resources, Manufacturing Operations, Corporate Medical and Safety, Ford Land, Labor Affairs, Purchasing, and many other groups.
Of course, the Ford Return to Work Playbook emphasizes the importance of making employee heath a top priority. With extensive cleaning schedules already in place, Ford employees will complete a self-check survey before the start of each shift, as well as receive a non-contact temperature scan.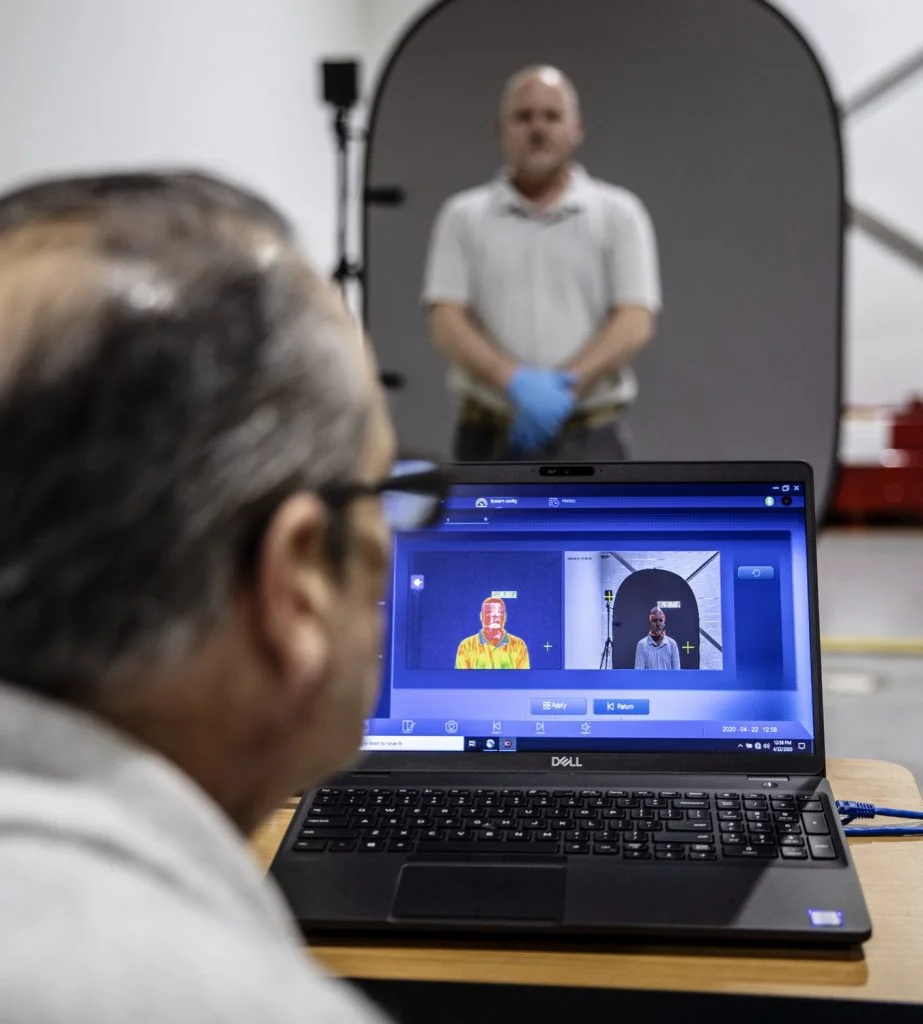 Social distancing measures will continue at a distance of six feet, and every employee will be required to wear a face mask and – in some instances – a face shield. Ford has added additional hand sanitizer stations where employees will not have access to soap and water, and is requiring employees to clean microwaves after each use.
The Ford Return to Work Playbook also notes that many areas will remain closed, including cafeterias, small meeting rooms, on-site fitness centers, and physiotherapy areas. In each facility, a Return To Work Facility Team, a cross functional group led by the Plant Manager, is being assembled to adopt the playbook framework and develop site-specific protocols. There's also an extensive checklist for each team to complete to ensure all steps are followed.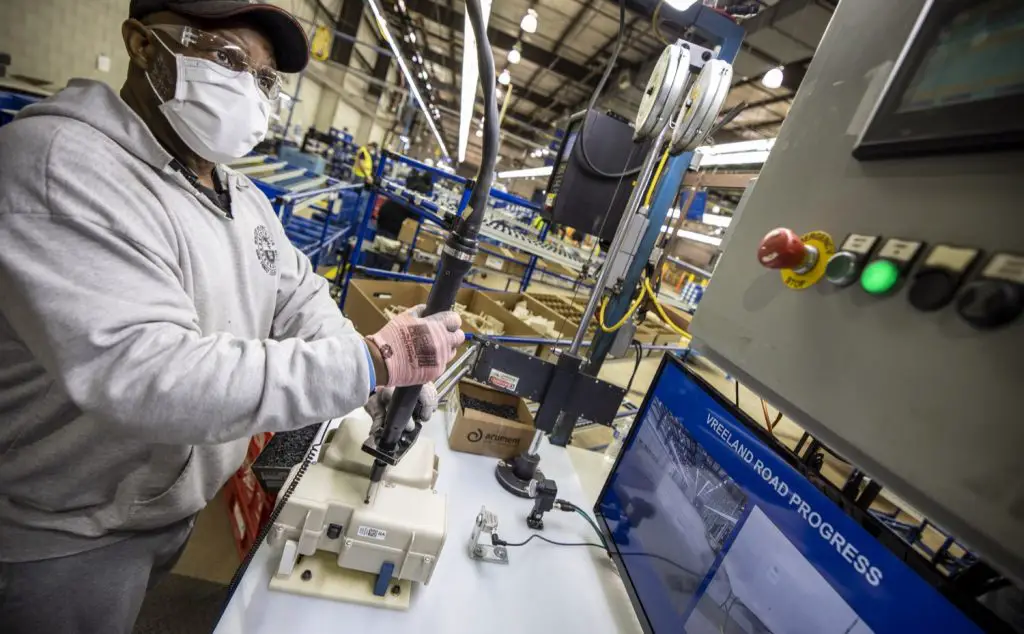 A copy of the Ford Return to Work Playbook will be provided to every employee upon their return to work. If employees are feeling symptoms, they are asked not to come to work. Also contained within the plan are maps of facilities and examples of how Ford plans to control worker flow to prevent overcrowding situations from happening, as well as reporting procedures and action protocols in the event that an employee does contract COVID-19.
The Ford Return to Work Playbook is certainly a comprehensive and well-thought-out guide for employees to follow during these unprecedented times. Ford has just announced plans to resume production at most of its North American facilities on May 18th.
We'll continue following the topic of restarting Ford production closely and will report more soon, so be sure to subscribe to Ford Authority for the latest Ford-related COVID-19 news, Ford business news, and ongoing Ford news coverage.