Some hardcore off-roaders prefer to equip their vehicles with manual locking hubs, a technology that's seemingly been around forever. Meanwhile, most new vehicles come with electronic locking hubs, enabling one to not have to hop out of the cab and get muddy when it's time to get down and dirty. However, owners of 2005-2020 Ford Super Duty pickups now have the option to upgrade to a set of beefy manual Warn front locking hubs, courtesy of Ford Performance.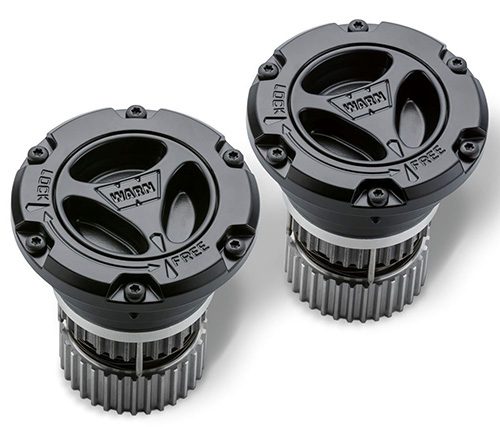 These hubs fit 2005 and newer Ford Super Duty trucks, and provide an upgrade over the factory front hubs on Super Duty pickups and chassis cabs. The mechanical locking Warn hubs feature an all-metal construction, a ZA Alloy dial, and a thick internal wave spring to ensure years of reliable function. They're also designed to work perfectly with modified trucks that wear larger tires, which is music to the ears of most Ford Super Duty owners who have beefy meats installed on their trucks.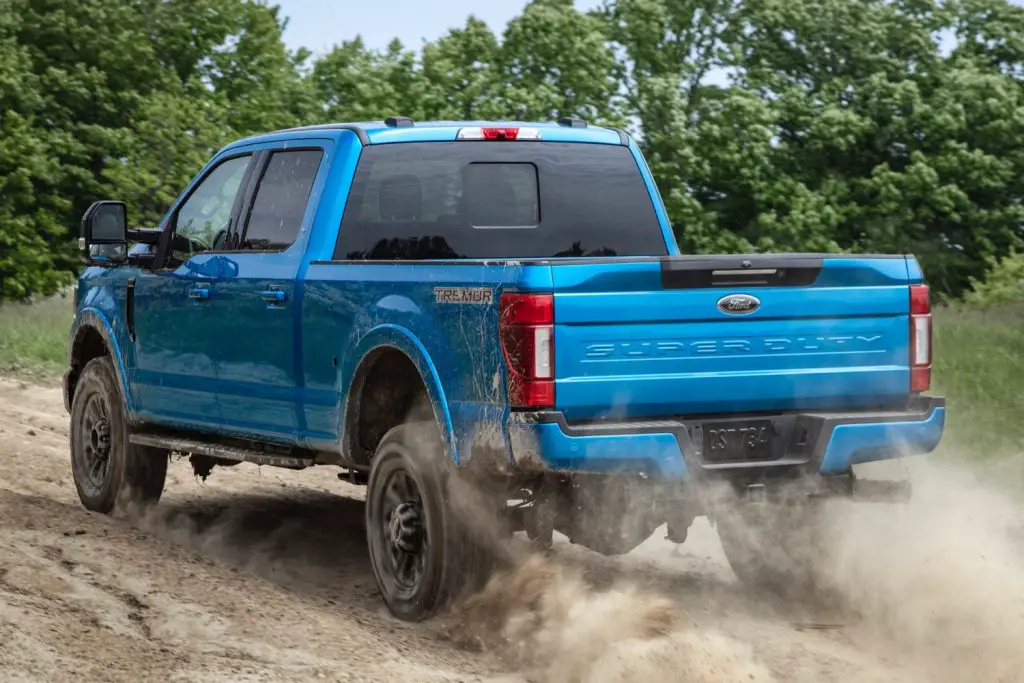 Sold in pairs, the Warn locking hubs for the Ford Super Duty are designed to work with equally beefy 35-spline axles. They also look pretty killer, at least in our opinion.
Though these particular manual locking hubs might be built with the latest technology, the idea behind them originally came about back around the late 1940s, with the goal of creating a way for the front wheels of a full-time four-wheel-drive vehicle to be disconnected from the drivetrain, thereby improving on-pavement performance.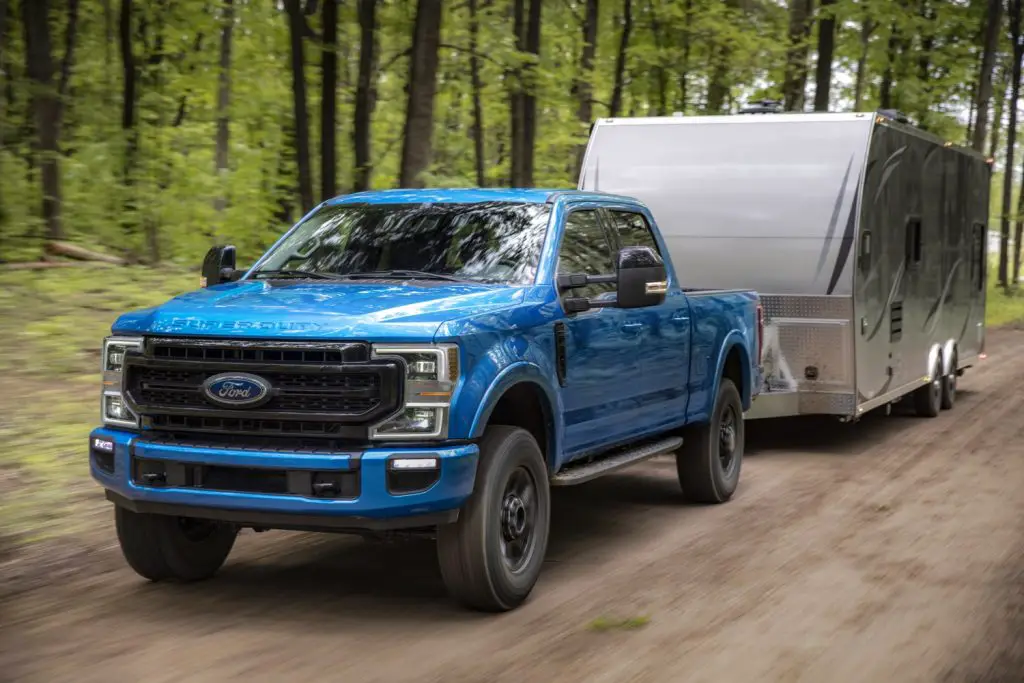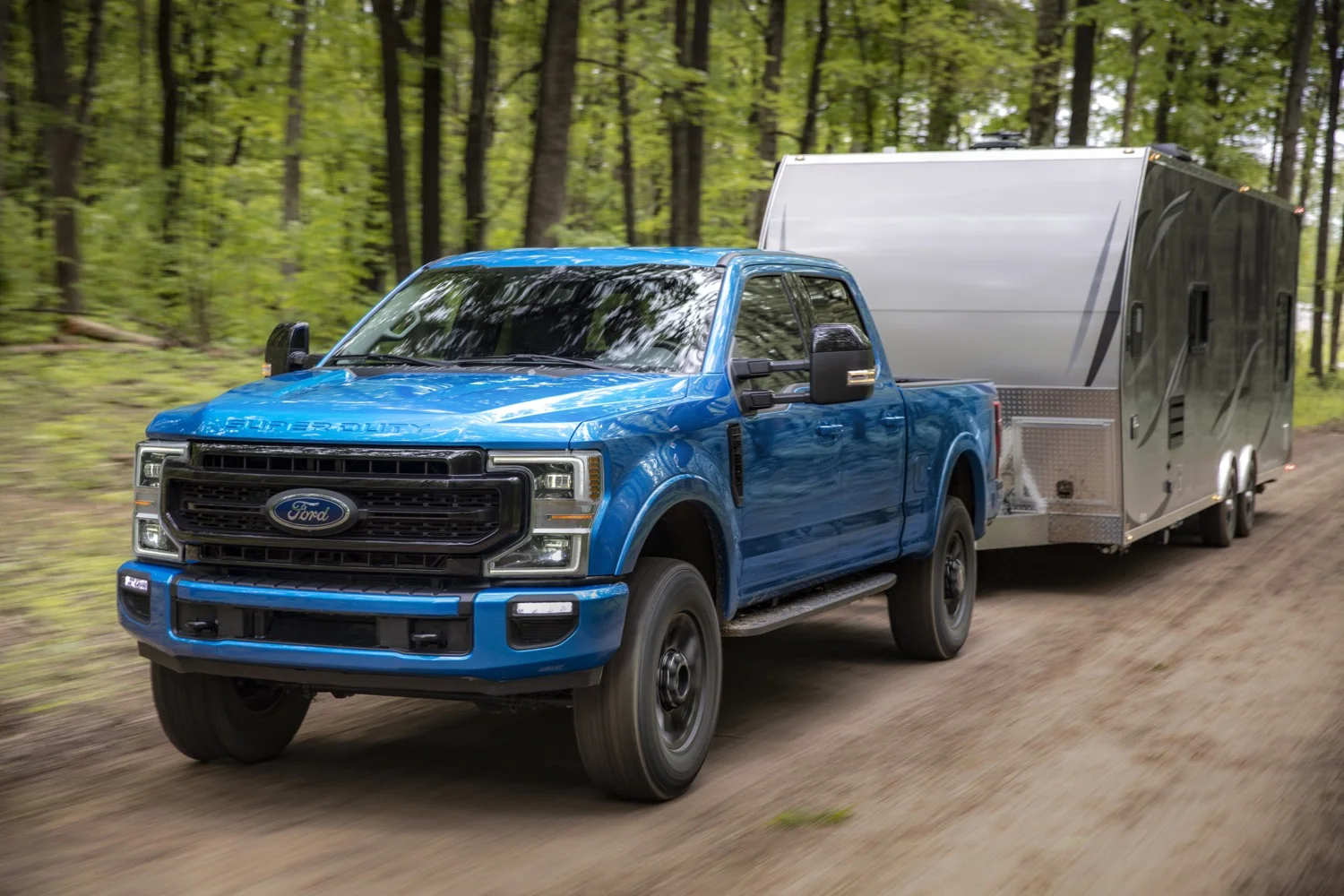 And though automatic or electronic locking hubs are certainly more convenient, they don't allow for a complete disconnect from the four-wheel-drive system. The operation of these systems vary among manufacturers, but typically, the axles, differentials, and driveshafts still turn, even in two-wheel-drive mode, which stems from the front wheels turning. This adds extra wear and tear on a vehicle.
In addition, auto locking hubs require torque, which means you typically have to roll forward a bit before four-wheel-drive engages. So if you're stuck in the mud without four-wheel-drive engaged, you might be out of luck. With manual locking hubs, you simply hop out and twist a knob. Manual locking hubs are also more durable than electronic locking hubs, which is obviously a good thing when one is miles from civilization.
Warn's new manual locking hubs for the 2005-2020 Ford Super Duty retail at $475 per pair, and more information on the kit is available at the Ford Performance parts site here.
We'll have the latest on cool parts like this when they drop, so be sure to subscribe to Ford Authority for more Ford Super Duty news and around-the-clock Ford news coverage.