The 1960s were a defining time for the automotive industry, particularly American manufacturers. It marked the dawn of the muscle car era, changing the auto landscape seemingly forever. But while iconic cars like the Ford Mustang get most of the credit these days, the decades past also offered some downright luxurious haulers for the family man who still wanted to have a little fun, and few were as cool as this 1963 Ford Galaxie 500XL. We spotted this amazing full-size cruiser over at Mecum Auctions, where it's scheduled to cross the block in Jefferson, North Carolina on June 3-7.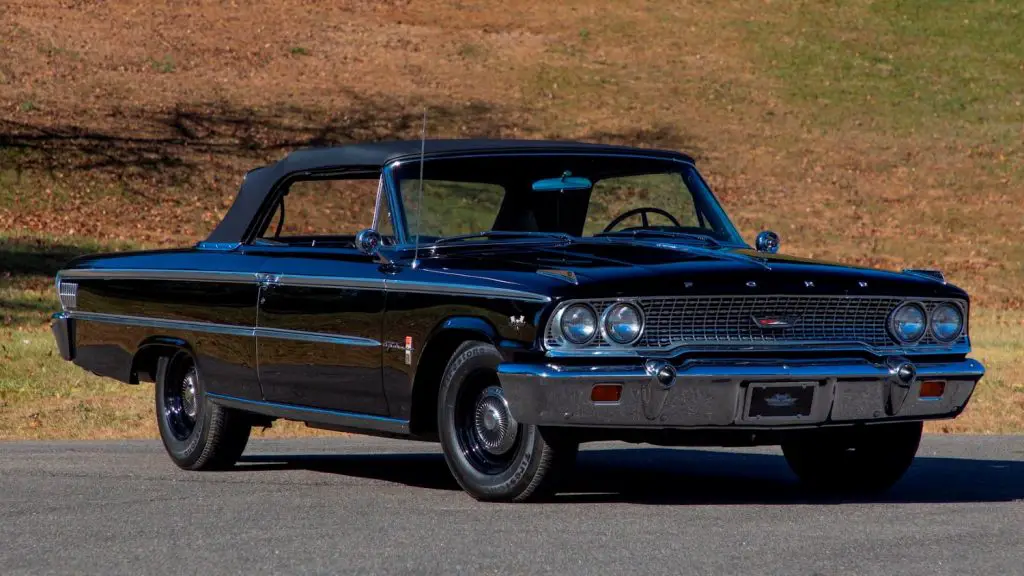 Now, this isn't just your average Ford Galaxie – because it's a G-Code car. That means that it came equipped with a 406 cubic-inch V8 topped with an aluminum intake manifold and three Holley 2-barrel carburetors. This top-of-the-line offering produced a very potent 405 horsepower, especially for back in 1963.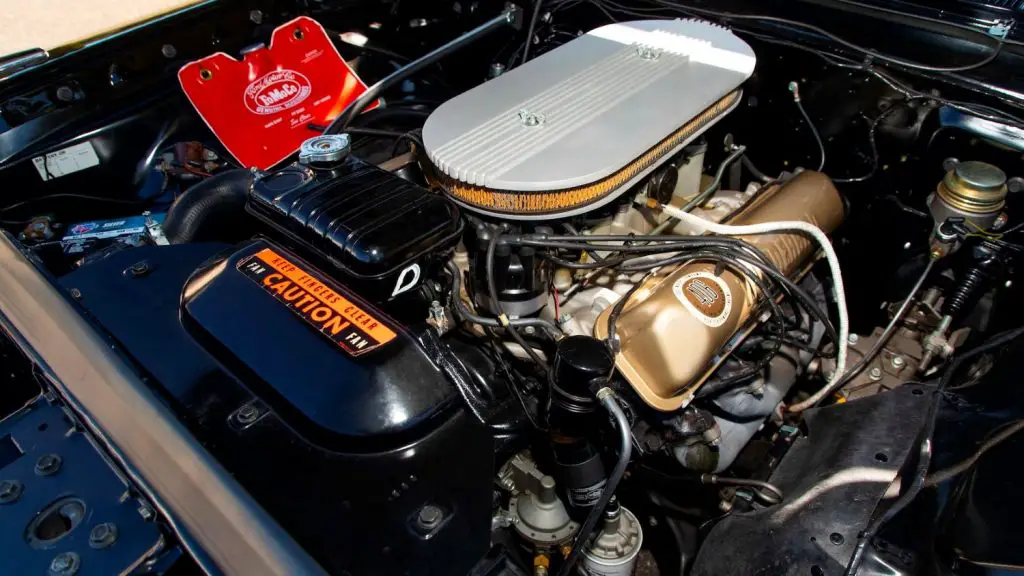 The tri-power 406 was a truly special engine in Ford lore. Designed as a direct competitor to Chevy's tri-power 409, the engine itself was essentially a 390 that was bored out 0.080 of an inch, then enhanced with a stronger block, solid-lifter camshaft, heavy-duty connecting rods, larger valves, and high-flow exhaust manifolds.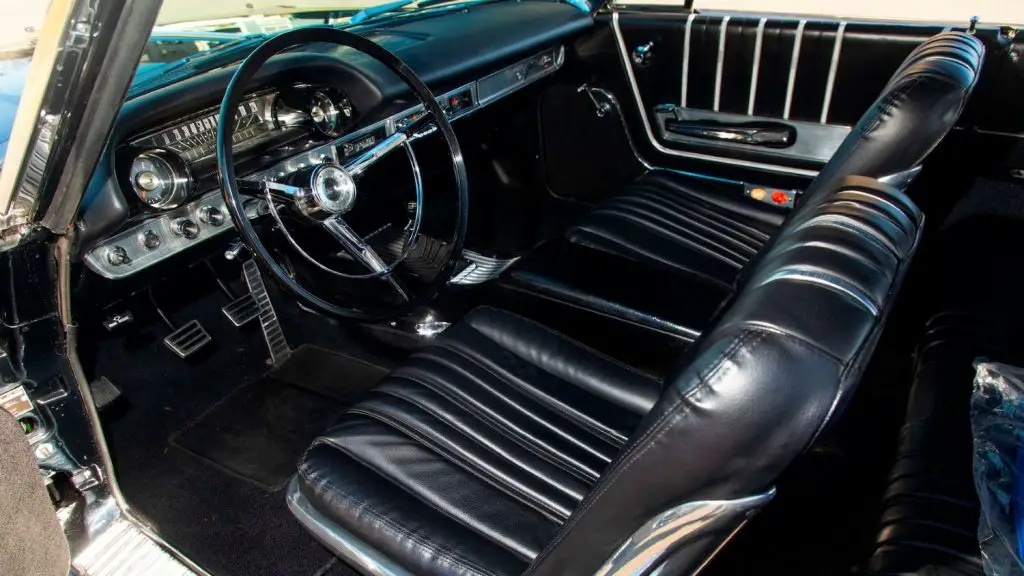 But wait, it gets better. During normal driving, only the center 2-barrel carb was operational. But once the driver mashed the accelerator, it unleashed all 1,030 CFMs for maximum acceleration. Other goodies include a 4-speed manual transmission, heavy-duty suspension, fade-resistant drum brakes, and a higher-capacity radiator.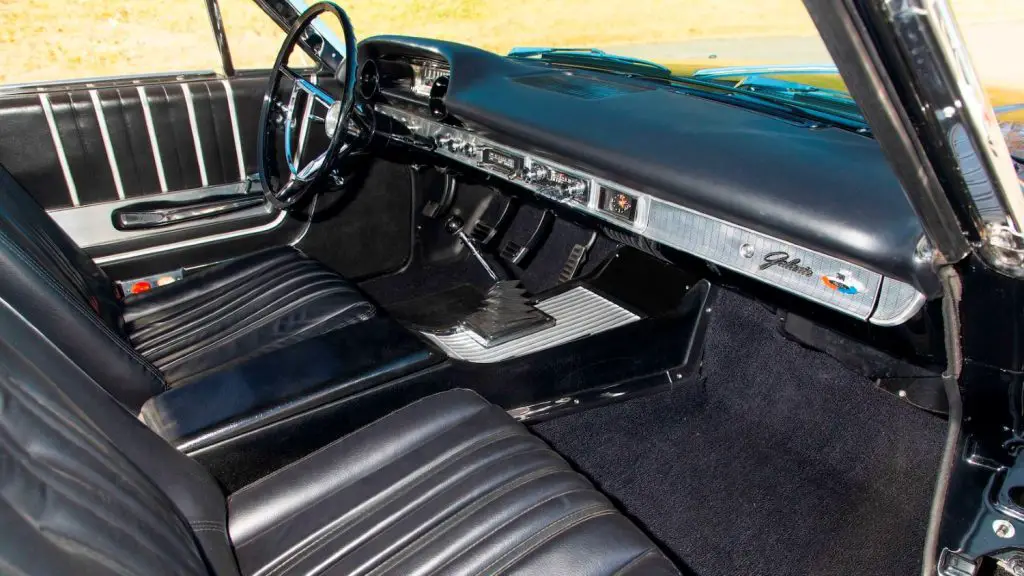 Of course, the 1963 Ford Galaxie 500XL was also quite the luxurious machine, and this triple-black beauty is fitted with bucket seats up front, a "bucket-style" rear seat, AM/FM radio, clock, and all the best amenities the early '60s had to offer.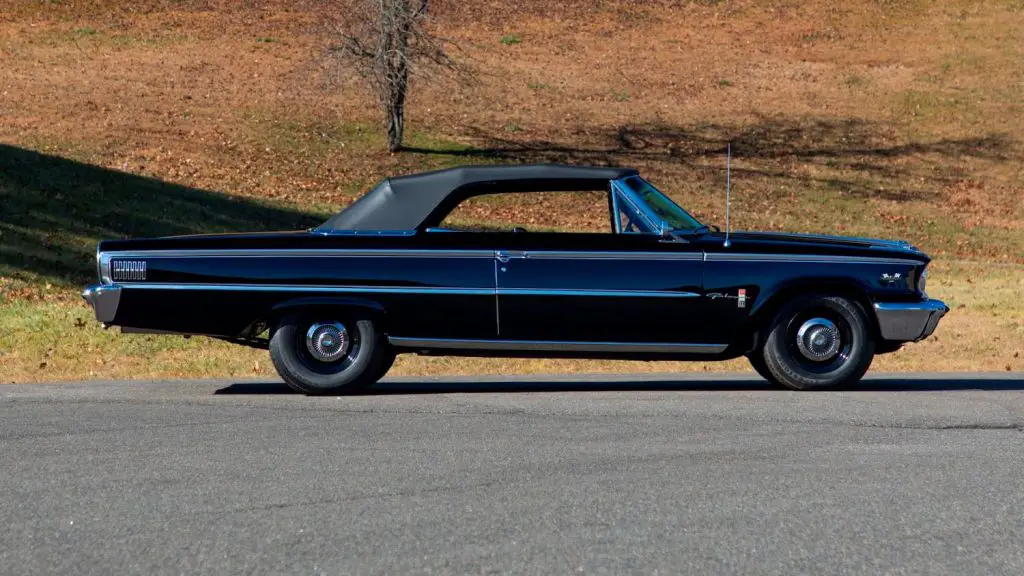 Throw in a triple-black treatment with matching steel wheels, and we've got one sinister yet understated beauty. Cars like this don't pop up for sale very often, and that's a real shame. Because it's a fantastic reminder that Ford built a lot of cool cars back in the '60s that were not Mustangs.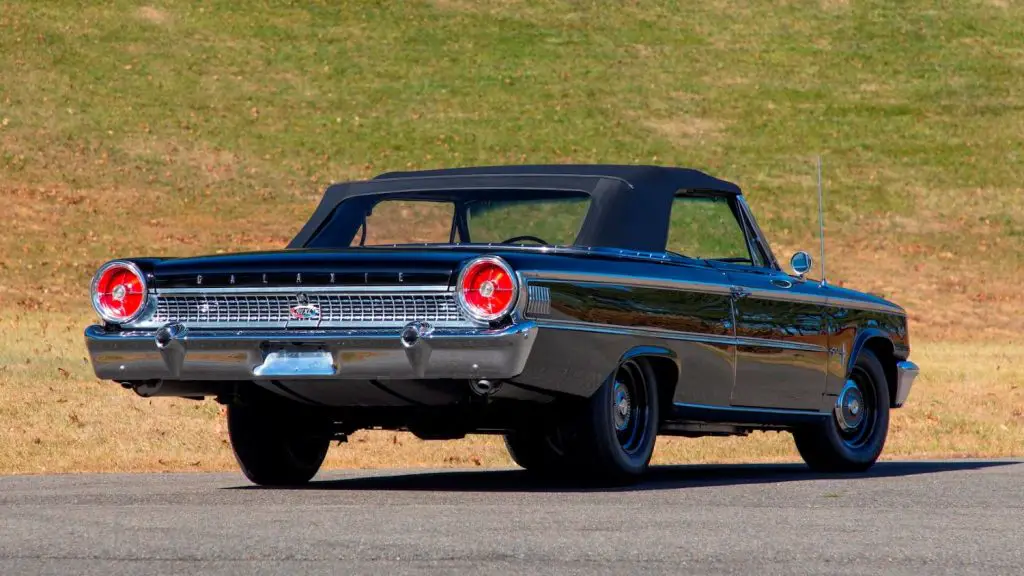 To see more amazing classics like this, be sure to subscribe to Ford Authority for more Ford Galaxie news as well as around-the-clock Ford news coverage.