By now, we're used to seeing all sorts of awesome classic muscle cars being discovered in barns and various storage facilities. Typically, the folks that originally owned these now-pricey machines park them for one reason or another, then they collect dust for decades until a car hunter unearths them. But in the case of this 1970 Ford Mustang Boss 302, the story is a little different.
Just a few weeks ago, the Grabber Blue Boss 302 was found sitting in, of all places, the middle of the woods. Apparently, it had been there for a whopping 25 years. Imagine taking a stroll through the forest and walking up on one of the most recognizable, most beloved muscle cars of all time, adorned with arguably the best color one could get on any vehicle from this era.
Apparently, it was the father of the person who posted the pictures we see here that made this amazing discovery. He looks to have struck a deal with whoever owned the car and brought it home. Since then, the father and son duo have been going through the Mustang with a fine tooth comb to see what it needs to be roadworthy once again.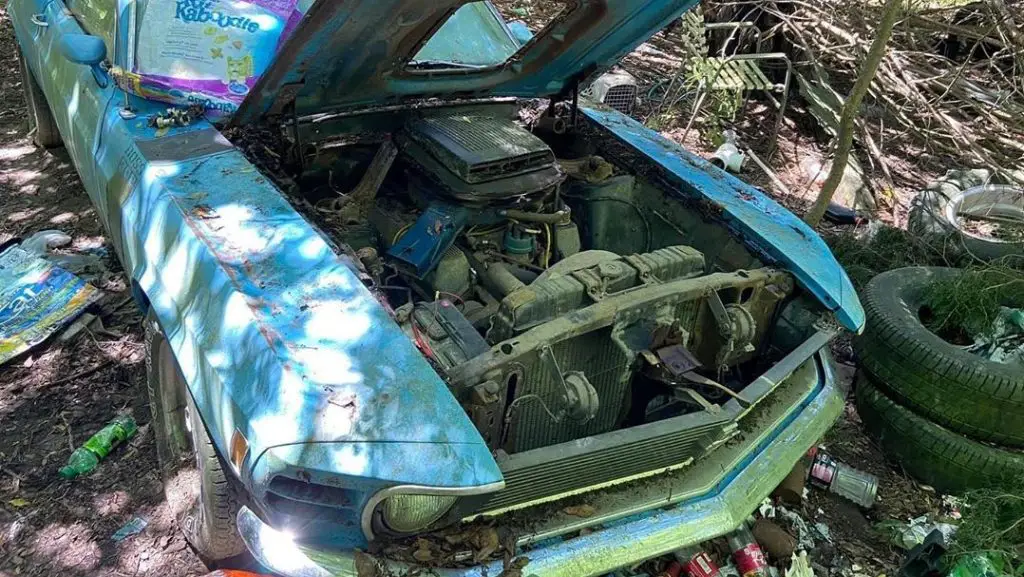 Judging by the pictures, we're quite frankly stunned that this Mustang Boss 302 is in as good a shape as it seems to be. Sitting outside in the elements is a recipe for disaster for any car, but this one's held up amazing well. Sure, there's rust here and there, as one would expect. But the exterior looks to be in pretty solid shape.
The floorboards are rather rusty, but that's no surprise. Much of the rest of the interior looks like it could be cleaned up with ease. For now, it looks like the new owner is going to at least get it running, but who knows what'll happen after that. There's at least one person that asked if the car is for sale, to which they received a response of "it would take a bit of cash."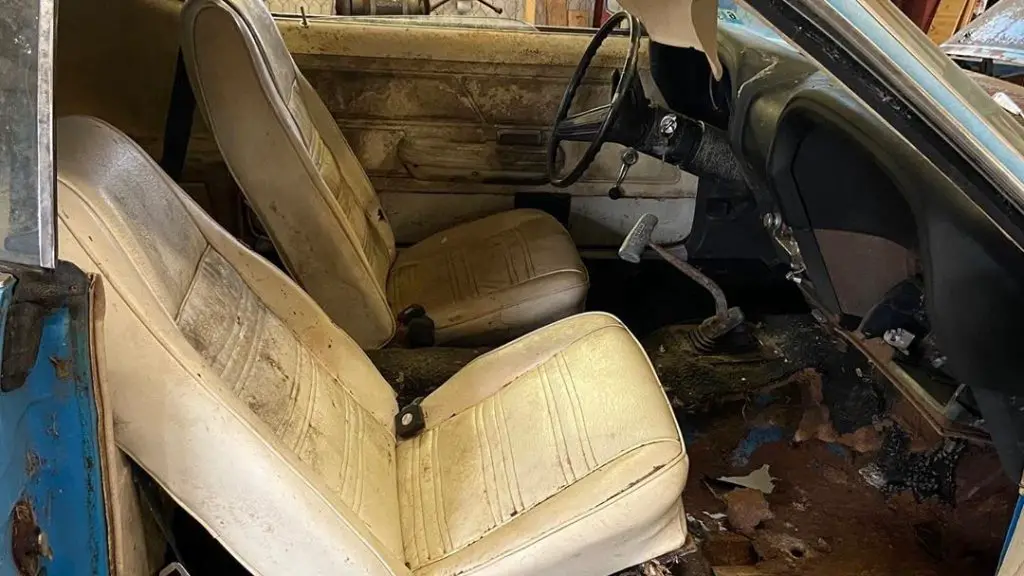 No matter what the future holds for this Mustang Boss 302, it'll certainly be better than what it's been through over the last quarter-century. And we're definitely excited to see it come back to life.

We'll have more cool finds like this in the coming days, be sure to subscribe to Ford Authority for more Ford Mustang news and continuous Ford news coverage.