Back in 1936, Ford and Pittsburgh-based Allegheny Ludlum Steel teamed up to build a stainless steel Ford 1936 Deluxe Sedan. The purpose of the car was to showcase the extreme durability and aesthetic appeal of the new metal. Ultimately, a total of six stainless steel Ford cars were produced and put in the hands of Allegheny Ludlum executives in 1936, who proceeded to rack up over 200,000 miles over the next decade.
Ford went on to produce a total of 11 stainless cars over the next few decades. And now, three of them are set to cross the block together at Worldwide Auctioneers' Auburn Auction in Indiana on September 5th. That amazing trio consists of:
One of the original Allegheny Ludlum 1936 sedans (one of six produced)
A stainless steel 1960 Ford Thunderbird (one of two produced)
The last stainless steel car produced – a 1967 Lincoln Continental convertible (one of three produced)
Both the Thunderbird and the Continental retain their original exhaust systems and show over 100,000 miles on the odometer. And other than their T302 stainless steel bodies, these vehicles are otherwise stock and unmodified.
As for the sedan, a total of four are still in existence today out of the original six, and this one was previously donated to the Heinz History Center in Pittsburgh, where it is on display as part of the facility's permanent collection.
"They are extraordinary artifacts from a dynamic era of innovation for both the steel and automotive industries in America," Worldwide Auctioneers says in a press release. "After lifetime custodianship, Allegheny Ludlum believe that they deserve to take their place in a significant collection or museum where they can be more widely appreciated in a collector car environment for generations to come, and we are honored to have been entrusted with their sale."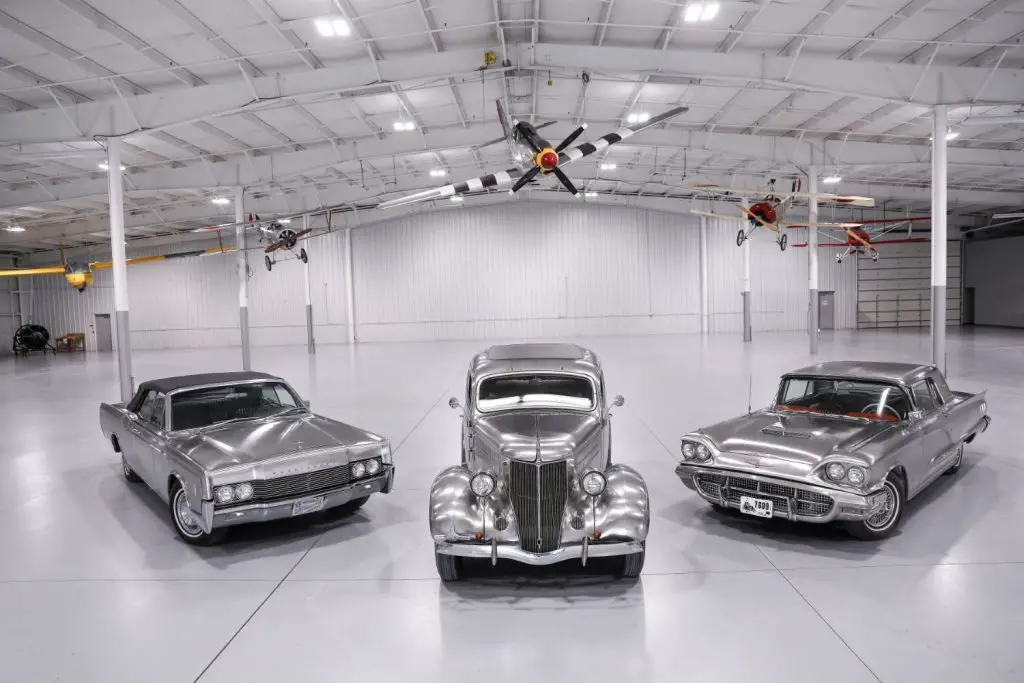 Indeed, this trio of stainless steel Ford vehicles will present one lucky person (or museum) with the opportunity to own a rare slice of fascinating Ford history this fall, and we'd bet that the privilege most certainly won't come cheap.
We'll have more rare and historic auction vehicles soon, so be sure to subscribe to Ford Authority for the latest Lincoln news and non-stop Ford news coverage.