While we believe the Ford Mustang Mach-E will ultimately prove to be a success, many enthusiasts were put off by the fact that Ford adorned its all-electric crossover with a pony badge and the iconic Mustang name. The jury is still out on whether the Mach-E will ultimately prove to be a positive or a negative for the Mustang in the long haul. Yet when we imagine the future of electric performance, we envision something more like this interesting 2030 Ford Mustang EV concept.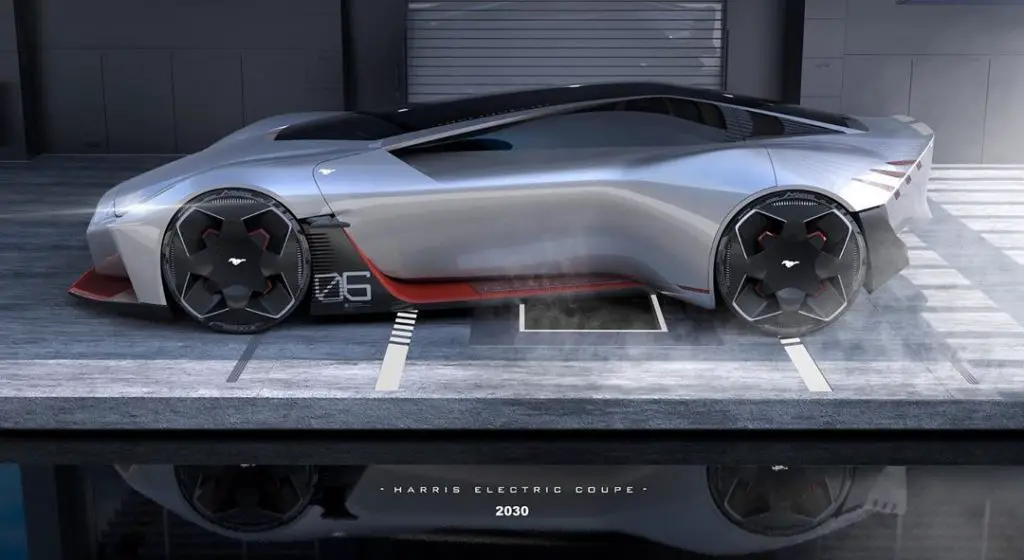 This futuristic Ford Mustang EV comes to us from a fellow named Lichen Zhang, who routinely posts some rather cool-looking vehicle designs. For starters, this thing looks like it arrived in our world via a time machine, with lines that would fit right in with some post-apocalyptic movie.
As such, the retro styling we've come to expect from Mustangs in recent generations isn't really present on this illustration, though there are some hints of the past, mostly in the front end. This 2030 Ford Mustang EV "concept" is certainly a looker, with a steeply-raked roofline, exaggerated haunches, and the kind of face that makes us suspect that it's after our lunch money.
View this post on Instagram
The profile has a very well-pronounced beltline leading to a relatively narrow cockpit that might make it difficult putting two people side-by-side. The rear end, meanwhile, introduces a completely new take on the Mustang's legendary tri-bar tail lights that look as if a wild animal just scratched at them, if only a little.
Regardless, it's clear that this futuristic Ford Mustang EV rendering represents a whole new direction in Mustang styling, and we have to wonder whether it's a realistic proposition? In other words, would Ford ever design and build such a bold vehicle, even a decade (or two) from now? That's anyone's guess, though given The Blue Oval's boldness to call a battery electric crossover a Mustang, along with the intrepid design of the current, third-gen Ford GT, we'd say that anything is possible.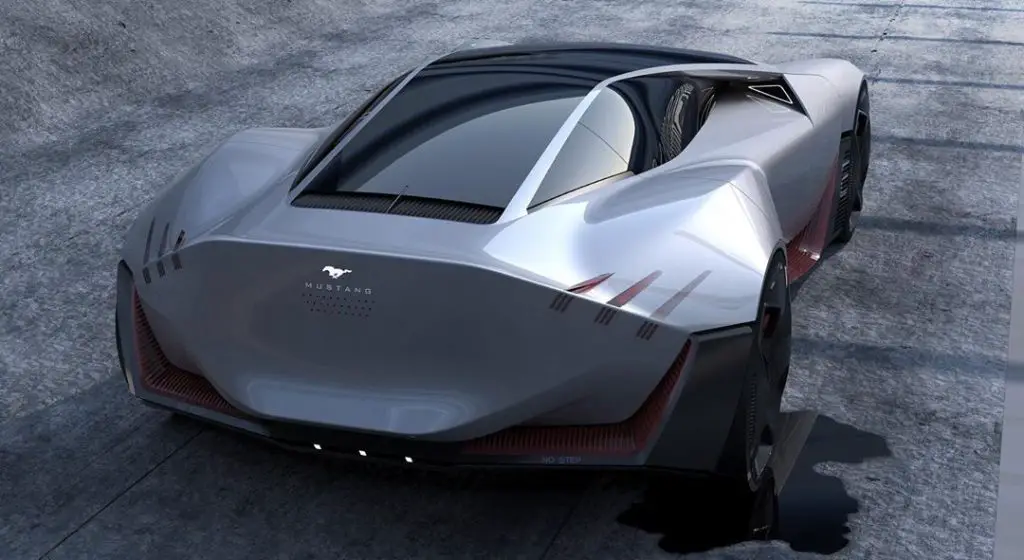 Coming back down to earth for a minute, there already is a Ford Mustang EV in the form of the Mach-E, and we're pretty confident that there will be a hybrid at some point in the near future. However, the hybrid – set to debut with the next-gen 2023 Mustang – will likely retain much, if not all of its gas-powered brethren's styling.
And as the world transitions to battery electric power, we wouldn't rule out a seismic shift in automotive design. Because in the future, we should be driving cars that look like the ones depicted in movies set in the future, right?
For more wild concepts and renderings, be sure to subscribe to Ford Authority, where we'll have all the latest Ford Mustang news and continuous Ford news coverage.