Trophy trucks are undoubtedly awesome, being essentially full-on racers that trade every inch of comfort and convenience for sheer speed. But we've seen people build comfy race cars in the past, so why not apply this same treatment to a desert pre-runner? Well, that's pretty much what this wild Ford F-150 Raptor, built by Jimco Racing, is – a trophy truck that one can actually drive without feeling beaten up. In fact, this heavily-modified Ford Raptor has a series of what one might call rather luxurious features, too.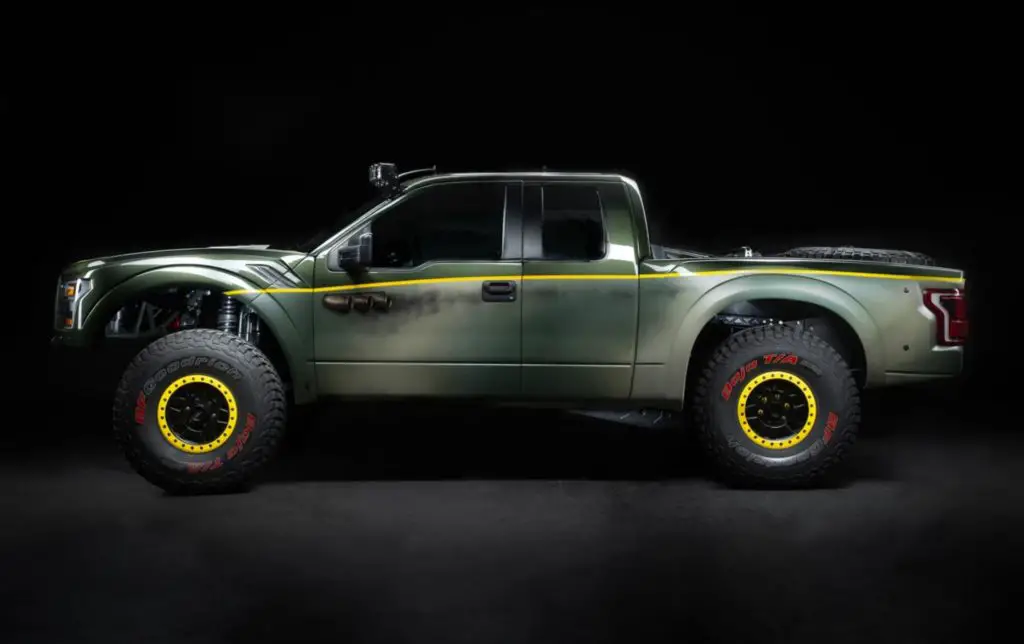 Jimco calls their special Luxury Pre-Runner Ford F-150 Raptor "a supercar made for the dirt," and it's hard to dispute that claim. At its core, this truck looks like a hardcore off-road racer. After all, it rides on Jimco's custom "Victory" Pre-Runner chassis, and has an insane long-travel suspension touting 26 inches of travel in the front and 32 inches in the rear. Ford fans should scoff at the fact that it's powered by a 650 horsepower Chevy small block mated to a built TH400 automatic transmission.
Jimco's Ford F-150 Raptor also wears Brembo brakes, Fox 3.0 coilovers, and massive 40-inch BFGoodrich KR3 Race Tires. And did we mention that killer-looking fiberglass body?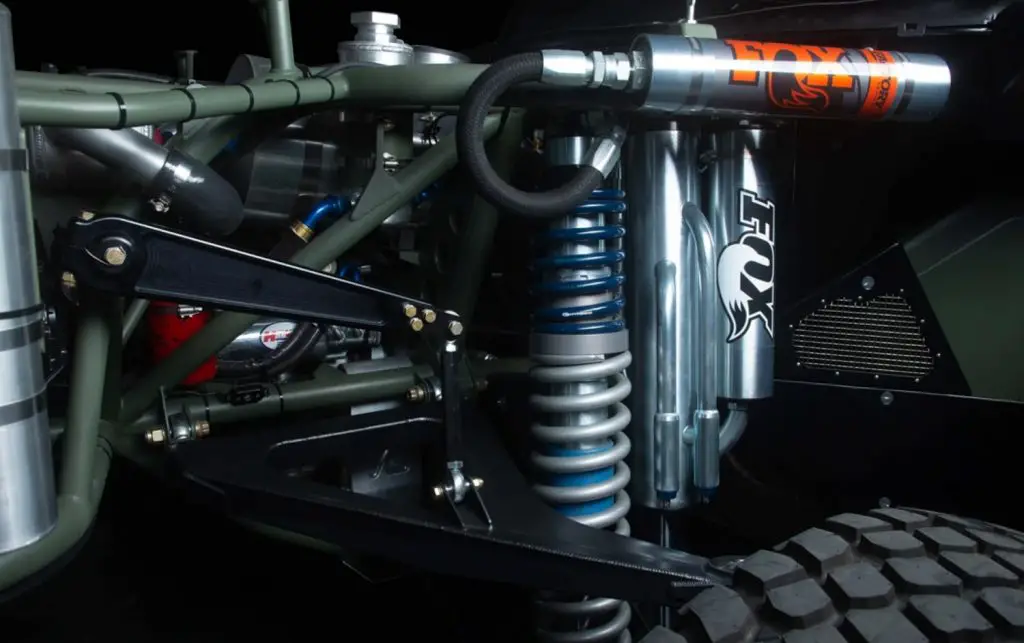 Those are all things one would expect see on a purpose-built race truck. But then, there are a host of features that this Raptor has that one would never find on one of those desert runner rigs – things like custom leather seats and dual air conditioners.
There's also a thoroughly-modern GPS system and a vehicle performance management system inside a very nice-looking cabin. Indeed, this is no stripped out interior, by any means. The fit and finish looks on par (if not better) than OEM, which is not something one would expect in race trucks that are basically built with the knowledge that they'll eventually be wrecked and rebuilt multiple times.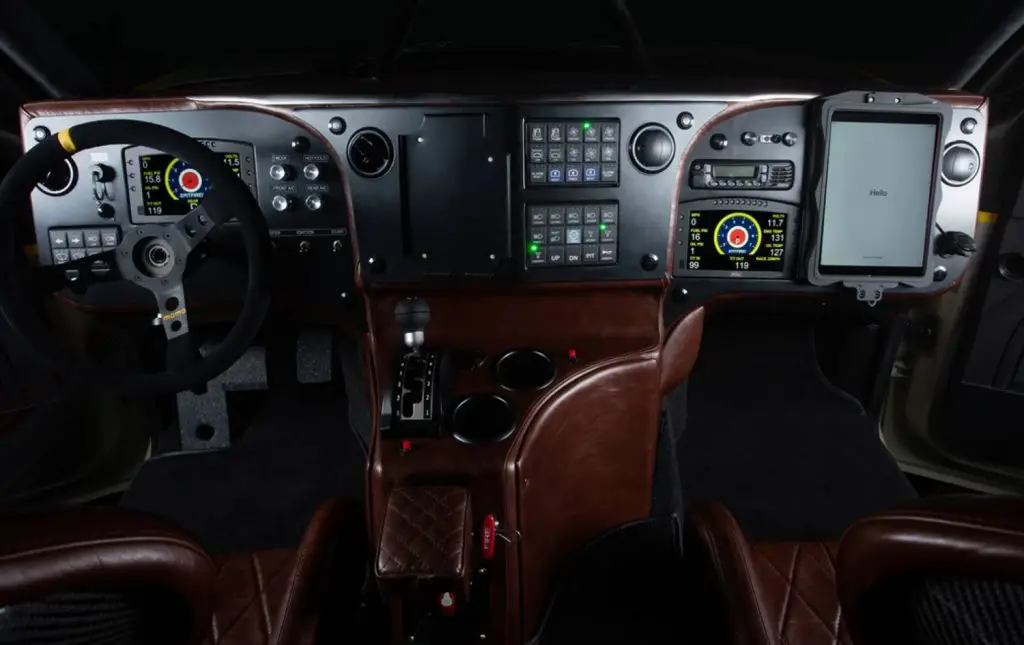 So for those looking to break into the world of off-road racing without wanting to give up creature comforts, Jimco's Luxury Pre-Runner Ford F-150 Raptor sure looks like the way to go. After all, this truck equips its driver with the ability to laugh at all those poor souls sweating up a storm in their relatively uncomfortable torture boxes.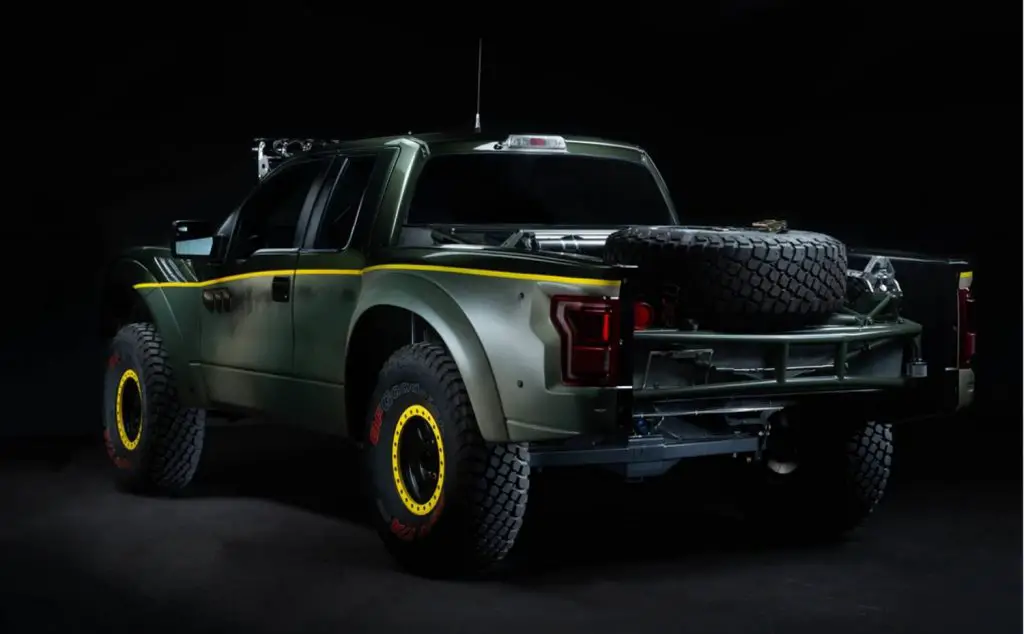 As far as one of these amazing machines costs, well, we don't know. Jimco builds each one to customer spec, so it won't be cheap. But let's be honest – can one really put a price on something this cool, or on keeping their spine intact, for that matter? Probably not.
To see more awesome rigs like this, be sure to subscribe to Ford Authority for more Ford F-Series news, Ford F-150 news and around-the-clock Ford news coverage.