Though it's not something we'd ever endorse, there's plenty of great street racing action to be found on the internet, since it's so interesting to see how various cars match up against each other. This latest video we found ticks that box, because it features a trio of cool cars with mods doing a bit of roll racing. The hero, of course, is a modded Ford Mustang Shelby GT350, which squares off against an also-modded Charger SRT8 and a new Toyota Supra.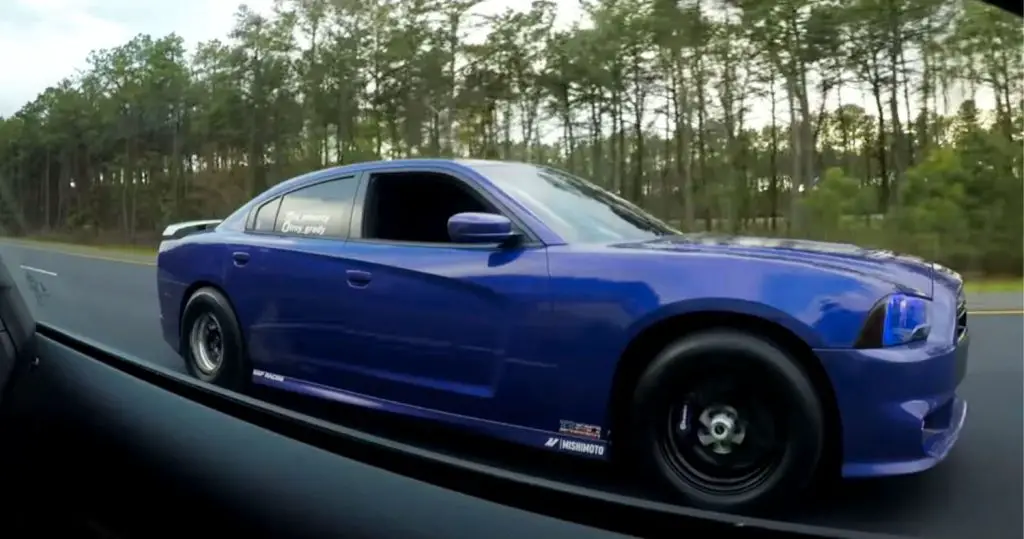 The brand new 2020 Shelby GT350 has been treated to the typical S550 mods, including a JLT intake and an E85 tune from Palm Beach Dyno. That enables the naturally-aspirated, flat-plane crank Ford 5.2L Voodoo V8 to produce a healthy 500 horsepower at the wheels. After removing all but the driver's seat, the Shelby GT350 also weighs less than the stock model at 3,660 pounds.
On the other side, there's a 2012 Dodge Charger SRT8 packing a 6.4L Hemi V8. That engine has been treated to a cold-air intake, long tube headers, a full exhaust, and a tune that delivers 450 horsepower. But it's also equipped with a drag pack setup, and weighs in at 3,700 pounds following a full gut job.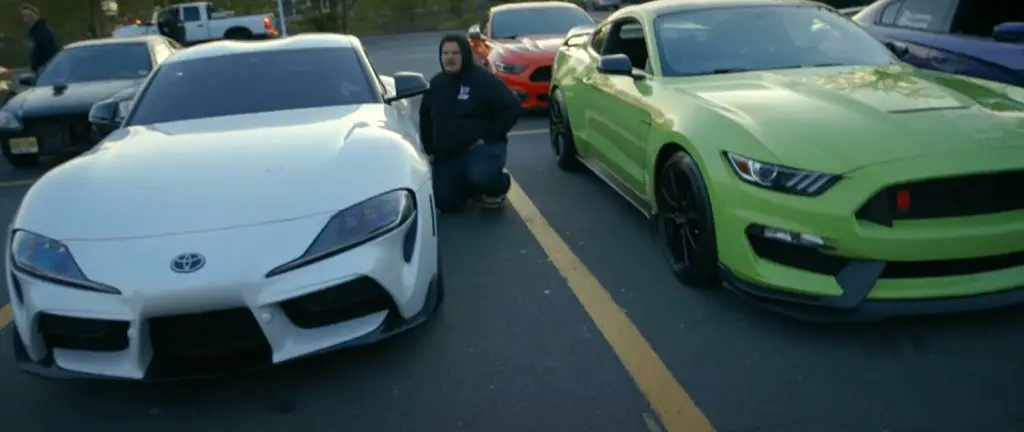 When these two American muscle cars line up, however, it's all Shelby GT350. On the second run, the Charger gives it a good try, but otherwise, it gets gapped pretty severely. Credit the Mustang's weight and power advantage, along with some good shifting from the driver.
Later, the Shelby GT350 runs a brand new Toyota Supra, which has been treated to a downpipe and JB4 Stage 2 tune. With 450+ horsepower on tap and a 3,400 pound curb weight, it's more of a force than the heavy Dodge. The Shelby GT350 jumps out on the Supra, but loses traction quickly. Unfortunately, we don't get a rematch between those two.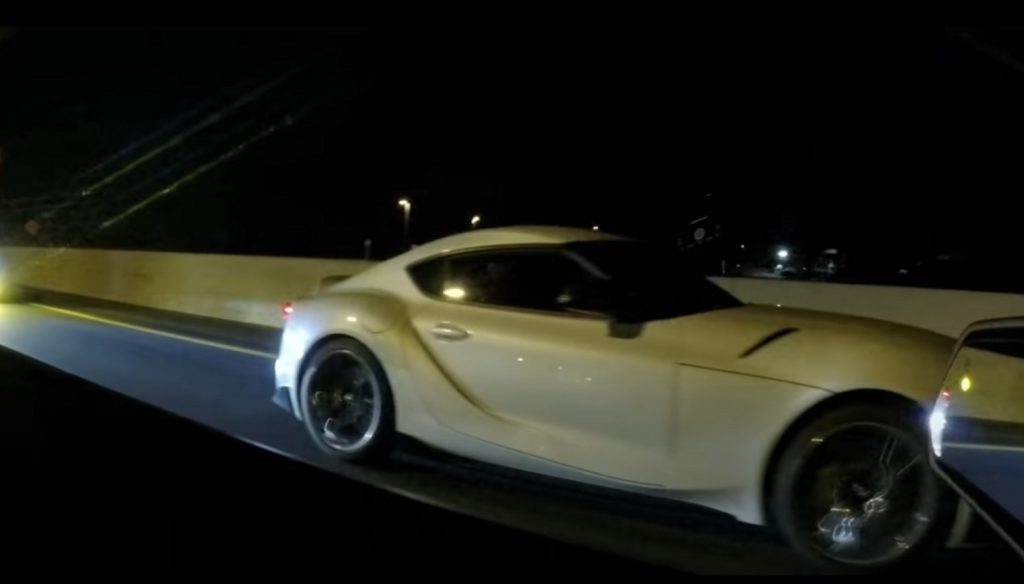 This video has some pretty epic racing action, and is a nice representation of what these cars are capable of. And though we're obviously advocates of racing on a track as opposed to the street, it's still quite enjoyable to watch.
We'll have more hot racing action soon, so be sure to subscribe to Ford Authority for more Ford Mustang news and around-the-clock Ford news coverage.