It goes without saying the automakers carefully target their competition when creating new models and updating existing ones. But many factors, particularly financial constraints, often prevent them from creating something that annihilates the competition in every respect of that word. So we weren't surprised to hear Ford Performance Europe boss Stefan Meunzinger reveal that the new Ford Focus ST was benchmarked against its direct rivals in the hot hatch space. But we were surprised to hear him say that Ford went the extra mile to make it a superior product.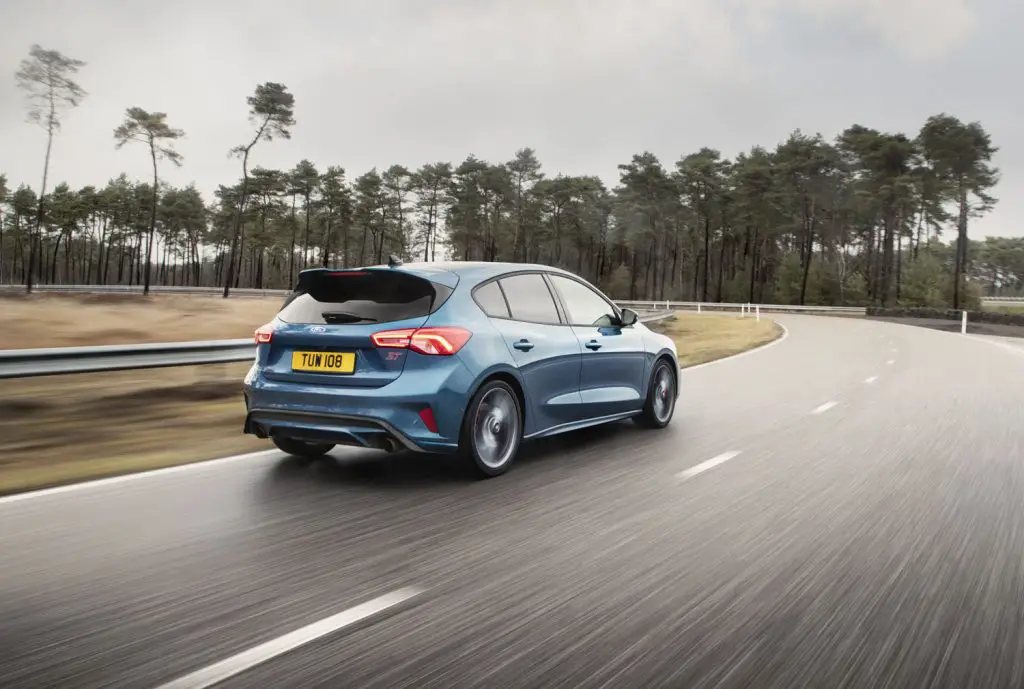 Meunzinger said that Ford benchmarked several other hot hatches during the Focus ST development process, including the Honda Civic Type R, Hyundai i30 N, and the segment current best-seller, the Volkswagen Golf GTI. And he's confident that the new Focus ST is better than all of them.
"We obviously had a Golf GTI, but character-wise, it's quite different," he said. "Yes, we looked at the Golf GTI, but certainly that's not what we targeted. We wanted a much sharper, crisper vehicle than a Golf GTI, which I think we delivered."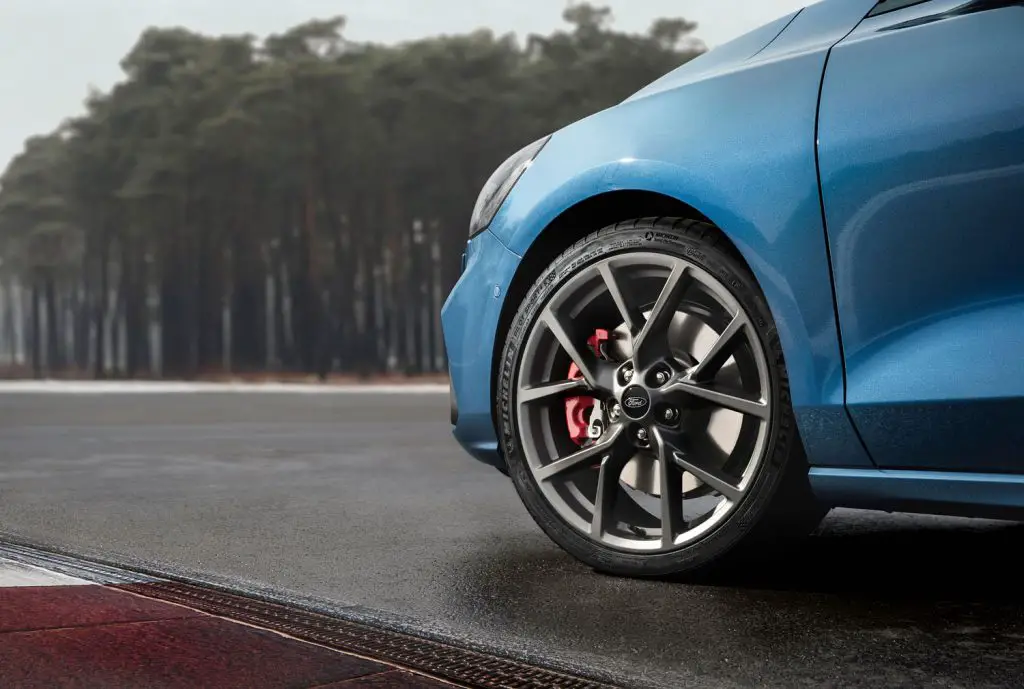 Bold words, indeed. But Meunzinger didn't stop there, and even took a jab at competitors who employ faux electronic differentials in their cars that only use the brakes to improve traction.
"Some competitors are using the term e-diff, but they are just doing it by torque vectoring via brake usage and that's a very different approach," he said. "The Focus ST's LSD is the most advanced slip control you can do on a front-drive car, the most expensive and most advanced. It is a mechanical device that is electronically controlled. It has a clutch inside and it can be locked anywhere between zero and 100 percent."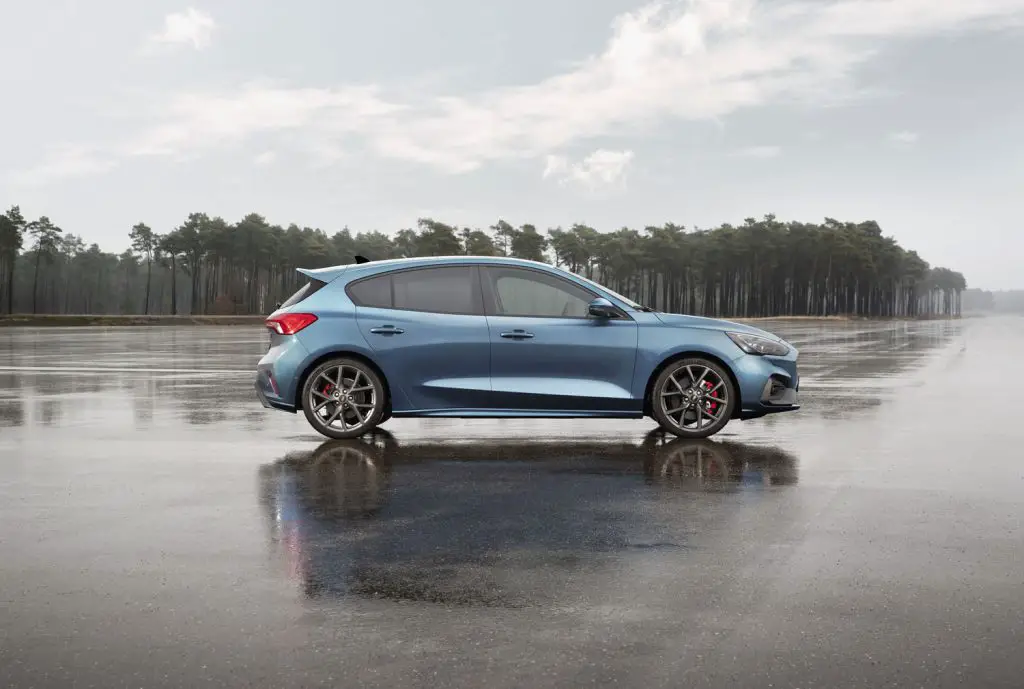 The new Ford Focus ST is certainly more powerful than the GTI, producing 206 kW of power (276 horsepower) and 420 Nm of torque (310 pound-feet) compared to the VW's 180 kW (241 horsepower) and 370 Nm (273 pound-feet) output. The Focus ST is also available with a six-speed manual transmission or a seven-speed automatic, while the GTI only comes with an auto. And to top it off, the Focus ST is cheaper by roughly $2,000 USD (converted from British Pounds).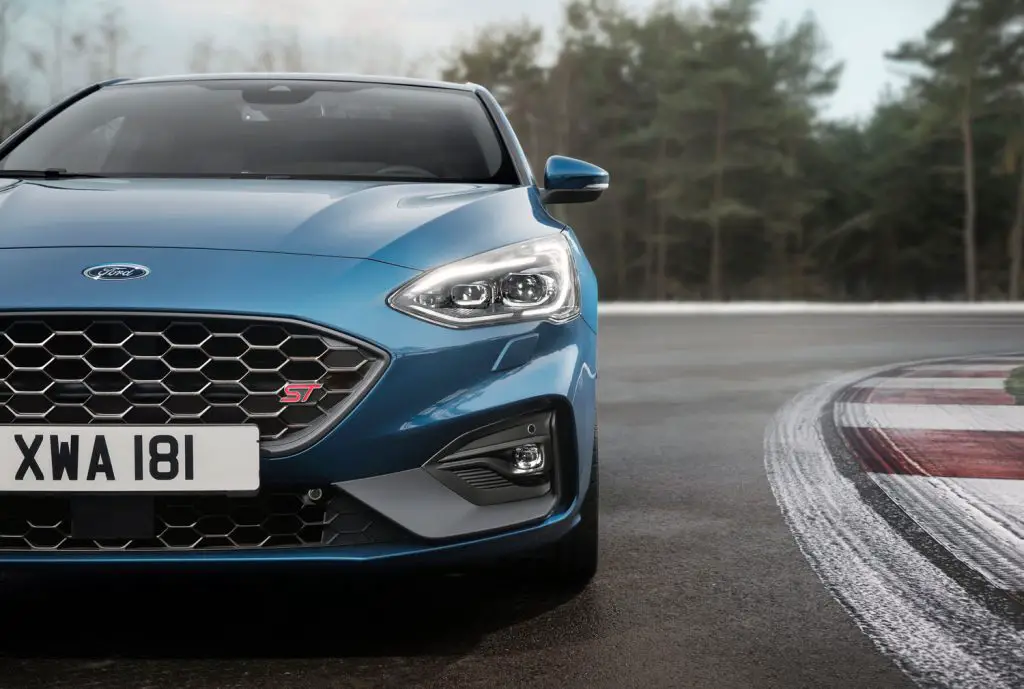 So while Ford obviously benchmarked the competition when developing the new Focus ST, it didn't just want to produce a status quo product. Instead, it built something capable of beating its rivals in every single way. Hopefully, the lack of an all-wheel-drive option and its status as potentially being the last of its kind won't hurt the commercial performance of the Focus ST in the real world, because it's one gem of a vehicle.
We'll have more on the new Focus ST as soon as it's available, so so be sure to subscribe to Ford Authority for more Focus ST news, Ford Focus news, and non-stop Ford news coverage.