While it's easy to assume that every single patent filed by an automaker will inevitably become reality, we know by now that this isn't the case. In fact, we've seen many a Ford patent come along that never saw the light of day. But as they say, we just never know what might happen. Some day in the future, we might be seeing the fruits of this latest Ford patent for an inflatable, solar-powered shield of sorts to charge our electric vehicles. Stranger things have happened, right?
Automakers and entrepreneurs have been trying to harness the power of the sun to run vehicles for many years now, but now that we're on the cusp of an electric vehicle revolution, it seems more plausible than ever. Just think – a car that can charge itself on a sunny day while simply driving down the road. In the case of this particular Ford patent, however, we won't be driving around while it's deployed.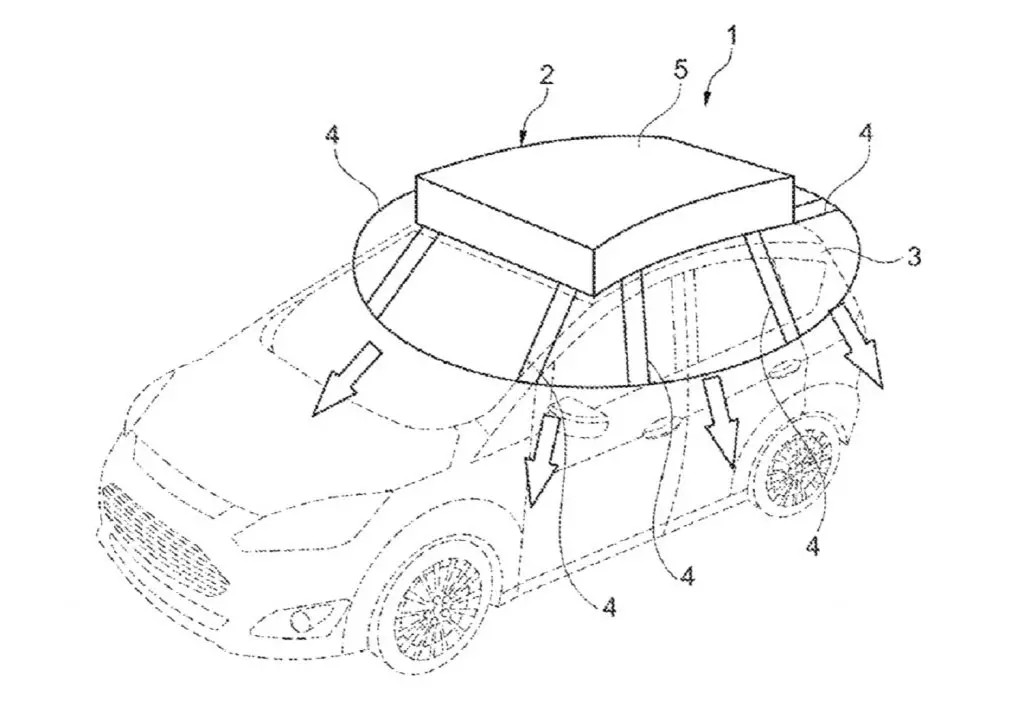 That's because this contraption consists of a roof-mounted device that encases the entire vehicle in a "bubble" or "shield" of solar panels with the flip of a switch. Talk about a fun party trick. Ford originally filed this patent application back on November 8th, 2019, and it was just recently published on May 14th, 2020.
The Ford patent application describes this interesting concept as a "flexible shield" that unfolds via an inflation pump that is powered by stored solar energy. The cover itself is comprised of flexible thin-lay solar cells that, once deployed, maintain their shape using memory polymer. To activate it, the driver simply flips a switch that determines whether the solar panel cocoon goes into "an extended or stowed state."
This isn't the first time Ford has explored the idea of solar power. Back in 2014, the C-Max Solar Energi Concept utilized a roof-mounted solar panel to produce a claimed 8 kilowatts of power to help charge the plug-in hybrid's battery.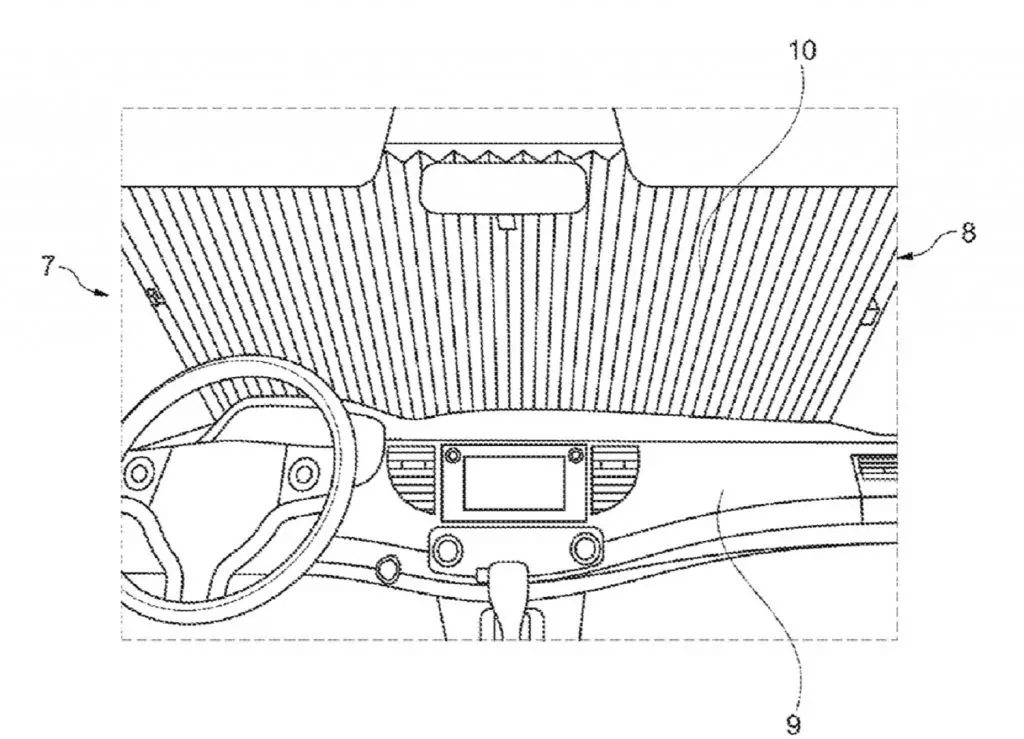 A future in which electric vehicles can charge themselves while they're sitting outside in a protective cocoon is a great utopia, though it's worth noting that solar energy isn't exactly the most efficient means of doing so. But perhaps by wrapping an entire vehicle in solar panels rather than just using one singular panel on the roof, this Ford patent might just be on to something. If nothing else, we can't wait to see this concept in action.
We'll continue bringing you the latest on Ford patents and future tech for you, so be sure to subscribe to Ford Authority for the latest Ford business news, Ford patent news, and around-the-clock Ford news coverage.