When an aftermarket vehicle builder wants to make a name for themselves, the go-to always seems to be some giant, lifted 6×6 truck. We've seen so many of these things over the last couple of years that they honestly don't really surprise us any more, unless they're sporting retina-burning paint jobs. But this Ford E-Series van – dubbed RaptorBus by its builders – is so incredibly unique that we couldn't possibly resist spending some time lulling over just what, exactly, it is.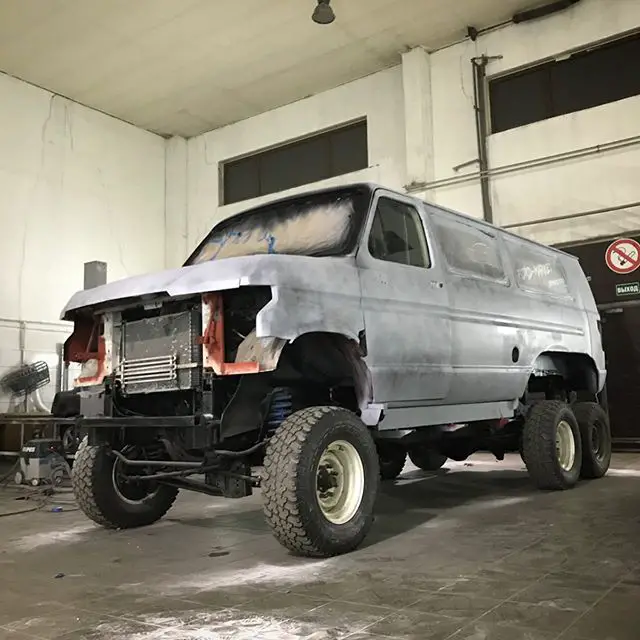 This wild creation started life as an older Ford E-Series / Econoline van before landing in the hands of custom car builder Ford Market in Moscow, Russia. Judging by its Instagram page, Ford Market is no stranger to creating insane and interesting vehicles like a Ford Focus monster truck and a Focus RS convertible.
But those models pale in comparison (and size) standing next to this Ford E-Series that's been stripped down, fitted with an extra differential and a pair of wheels and tires out back, then dressed up to look like a Ford F-150 Raptor. And somehow, that grille, bumper, headlights, and taillights all actually look like they belong here.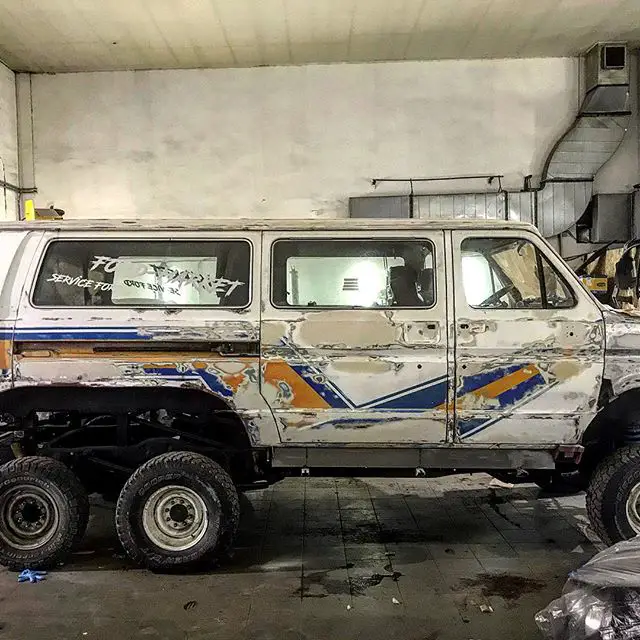 But the madness doesn't stop there. This Ford E-Series also gets a slew of LED lights, like any good off-road vehicle. Plus, the van is now sitting way up in the sky thanks to a lift, and the suspension parts we can see look pretty serious. Clearly, this van is no show queen special – it was actually built to be driven.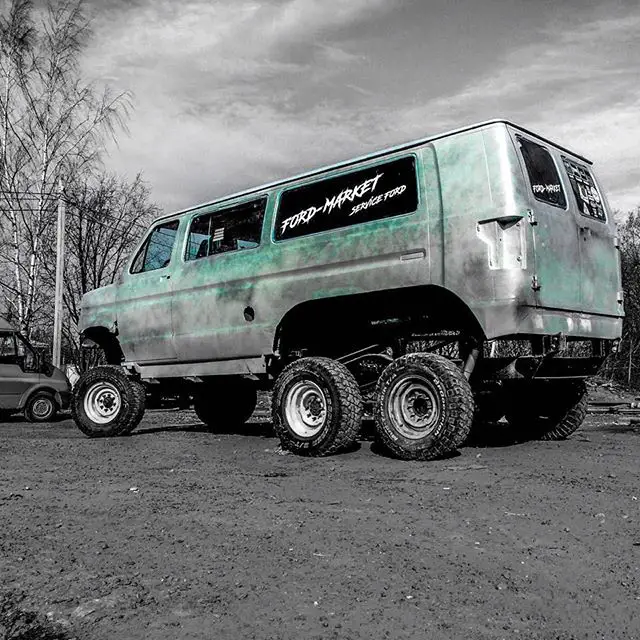 And honestly, who wouldn't want to be able to tackle the desert (or the tundra) with their entire family in tow? While pretty much every other 6×6 on the planet only provides enough space for four adults, this Ford E-Series should have plenty of room for our extended family and enough gear to keep them entertained for weeks at a time. Plus, we're pretty sure there isn't another vehicle like it, anywhere on this big planet of ours. At least for now.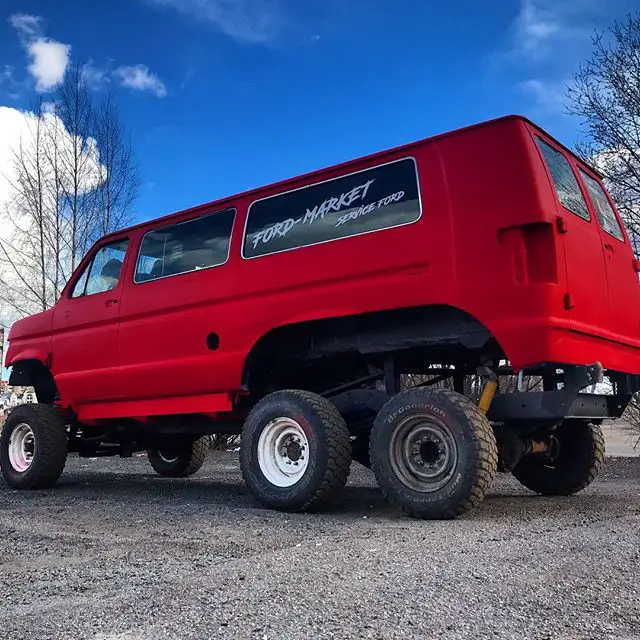 We'll continue bringing you the latest on crazy rides like this one, so be sure to subscribe to Ford Authority for the latest Ford E-Series news plus ongoing Ford news coverage.