This Sunday, Ryan Newman will participate in his first NASCAR Cup Series race since his horrific accident at the 2020 Daytona 500 in February – and he couldn't be more excited at the prospect.
Newman was cleared to race by NASCAR last month after recovering from injuries sustained in the crash, which included a bruised brain. The series said the medical clearance formed a path for his eventualy return to the No. 6 Roush Fenway Racing Ford Mustang once the 2020 Cup Series season resumes, which it is now set to do with Sunday's running of The Heroes 400 at Darlington Raceway.
In a statement released this week, Newman said he is "so excited and thankful to be healthy to get back into the race car," at Darlington this weekend.
"I am thankful for all the people and support that have prayed for me and given me a multitude of miracles," the 42-year old father of two added. "I cannot think of a better track to start back at than Darlington, my favorite track and one we feel confident in. I'm excited to get back behind the wheel of the Oscar Mayer Ford."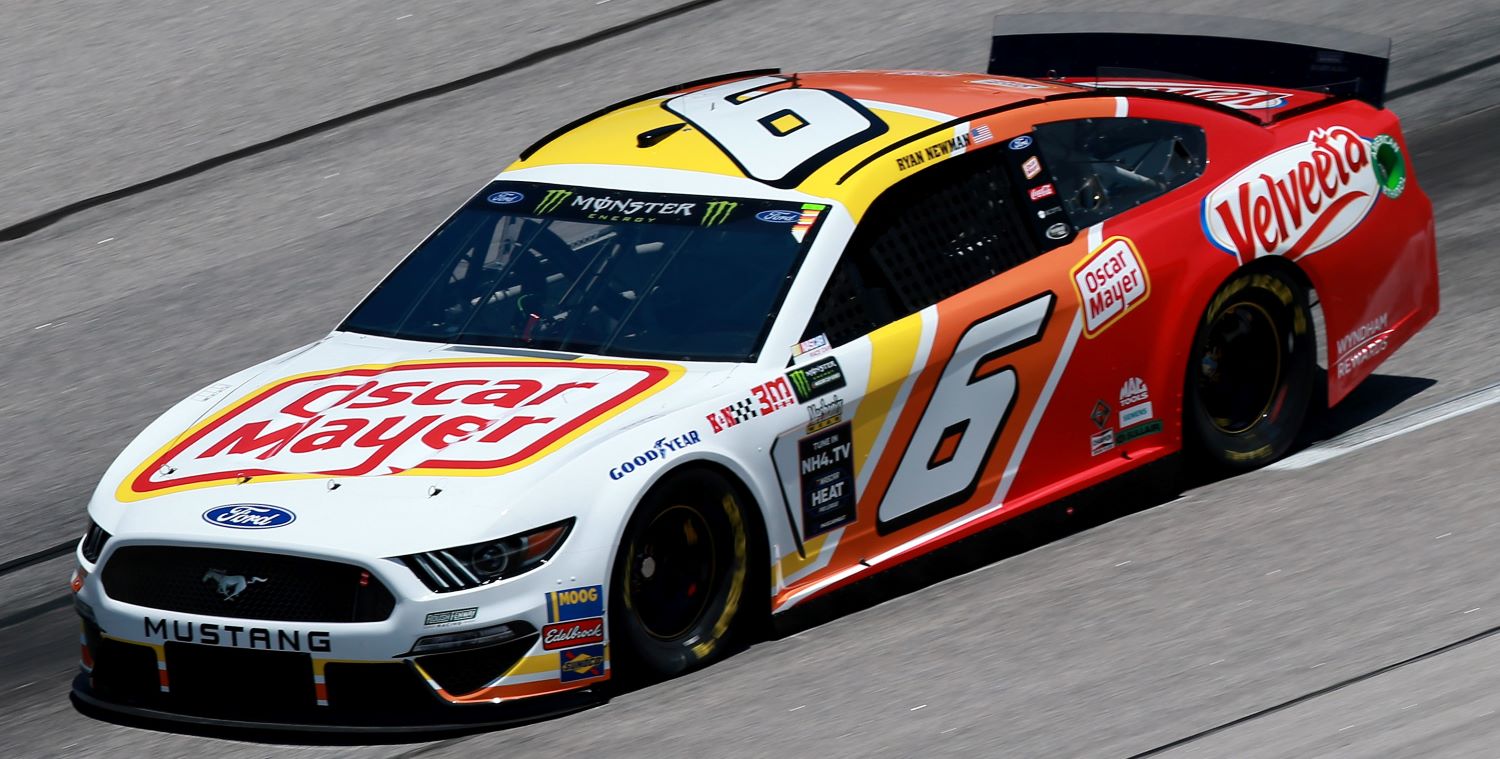 Newman was battling Denny Hamlin for the lead on the final lap of the Daytona 500 when his No. 6 Roush Fenway Racing Ford Mustang was turned into the outside wall, flipping it on its roof. The car was then struck by the No. 32 Mustang of Corey Lajoie, sending it flying in the air before crashing down and sliding across the track in a shower of sparks.
"On so many levels, I feel so lucky," Newman said of the accident. "You look at the crash, you think that's spectacular in a bad way. You look at the car afterwards, you think about all the things of what happened right for me to be sitting here."
Sunday paint @TooToughToTame @oscarmayer // #FrontYardCookout pic.twitter.com/nbppYPdt0B

— No. 6 Team (@Roush6Team) May 13, 2020
Newman was unconscious in the car following the crash and was taken to the nearby Halifax Medical Center by ambulance. He spent two days in the hospital before announcing his release with a touching post on social media showing him holding his daughters' hands as he walked out of the medical center.
While Ryan Newman would have normally missed a good portion of the NASCAR Cup Series season, he only missed three rounds due to the COVID-19 shutdown. Sunday's race at Darlington will be the first race NASCAR has held since the 2020 FanShield 500 held at Phoenix in March. No fans will be in attendance at the race.
Subscribe to Ford Authority for more NASCAR news and Ford news.