We shouldn't have to explain too much why the Ford Mustang is a common sight in all sorts of driving video games these days. Plus, players don't have to settle for some boring, stock paint job when they're tooling around virtually in one of those pony cars, either. In fact, most every modern game offers players the chance to design pretty much any kind of livery they can dream up. And a Gran Turismo Sport player who goes by the handle SirPio45 put his imagination to good use by giving this 2015 model year S550 Ford Mustang GT a very cool Star Wars theme.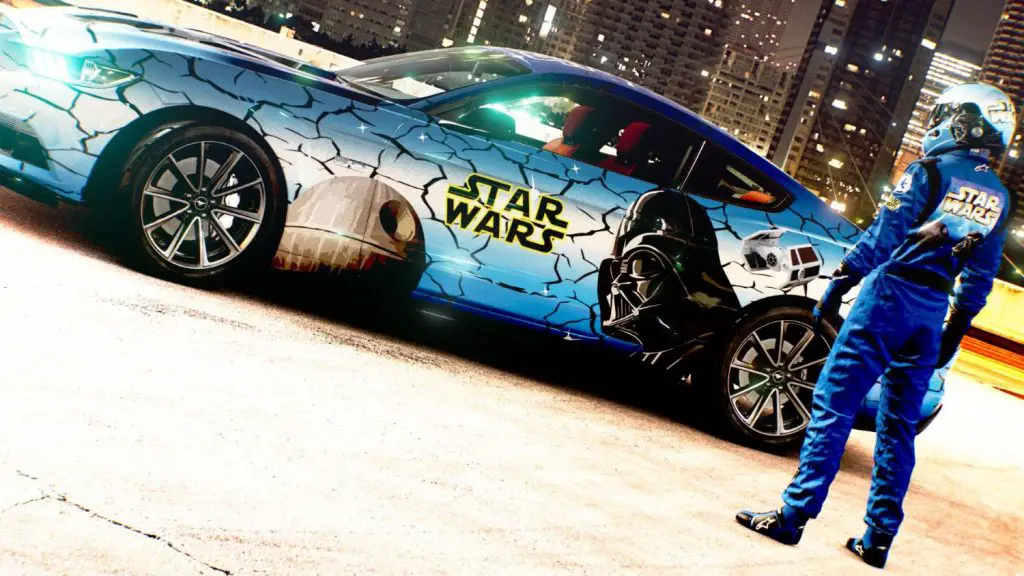 The concept doesn't surprise us one bit, given the massive popularity enjoyed by the iconic Star Wars franchise over the last several decades. And truthfully, it looks right at home adorning the flanks of yet another American icon – the Ford Mustang. But instead of going with the good guys here, the designer of this livery embraced his dark side by planting Darth Vader's mug on both sides of the car.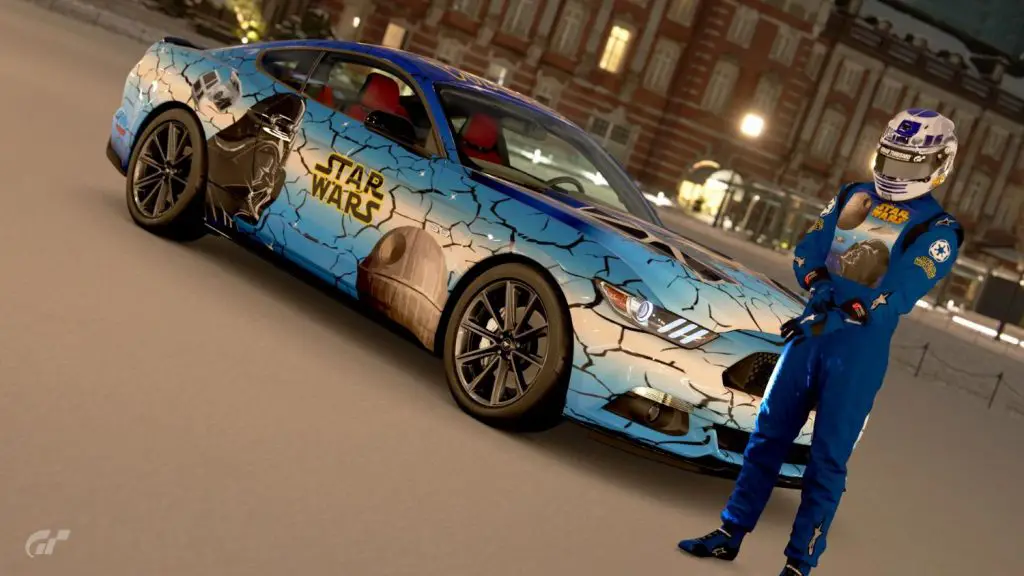 Vader is staring ominously at his loft/weapon of choice as well – the Death Star. The rest of the wrap consists of a nice combination of white and blue, with a "cracked-earth" effect throughout. A Star Wars logo is present on both doors, just in case anyone doesn't get the reference.
Replicating this look is easy enough, too. In fact, the S550 Ford Mustang GT is pretty cheap to obtain in Gran Turismo Sport, with an asking price of just over 44,000 credits. Kind of like the dollar amount a new, well-equipped Mustang GT costs in real life. From there, players can slap a Star Wars livery on their shiny new ride, or customize their own using the game's built-in tool… or simply leave it one of ten available factory colors.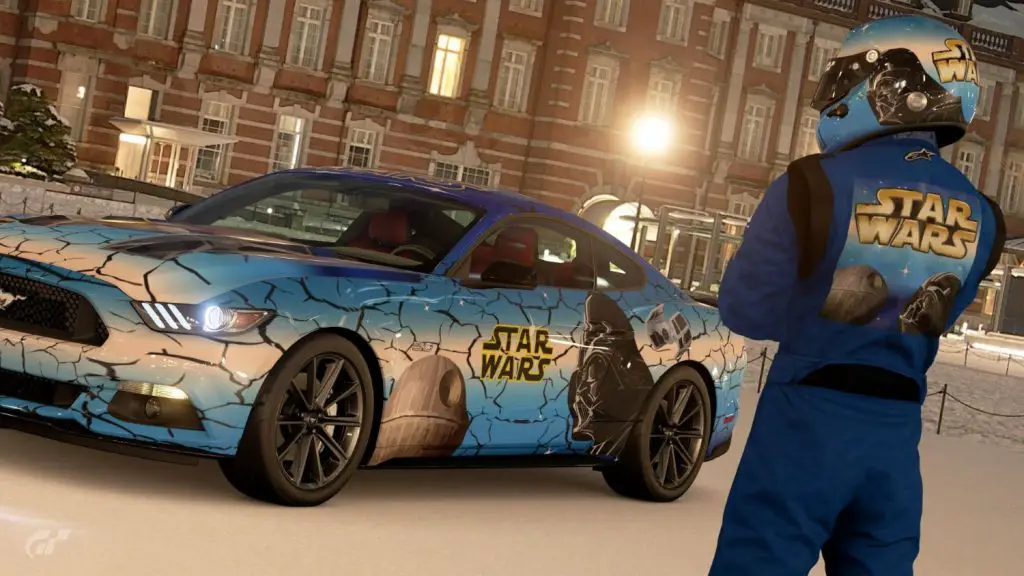 Finding inspiration for a custom S550 Ford Mustang GT livery in Gran Turismo Sport is easy enough, because there are a ton of them on the game's official site. So for those very few who aren't into Star Wars, there are plenty of great alternatives just as well.
For more cool Ford-related gaming stuff like this, be sure to subscribe to Ford Authority for more Ford Mustang news and around-the-clock Ford news coverage.