Despite the fact that it was originally conceived as nothing more than a movie car, the Eleanor Mustang from the Gone in 60 Seconds remake quickly achieved legendary status. Mostly because, well, it looks completely awesome. There are aftermarket companies that will gladly sell you a complete turnkey first-gen Ford Mustang Eleanor recreation, but Chris Steinbacher, the man behind the YouTube channel B is for Build, doesn't do things the easy way. So when deciding that he wanted to build his own Eleanor Mustang, he started out with a 2015 S550 Ford Mustang GT.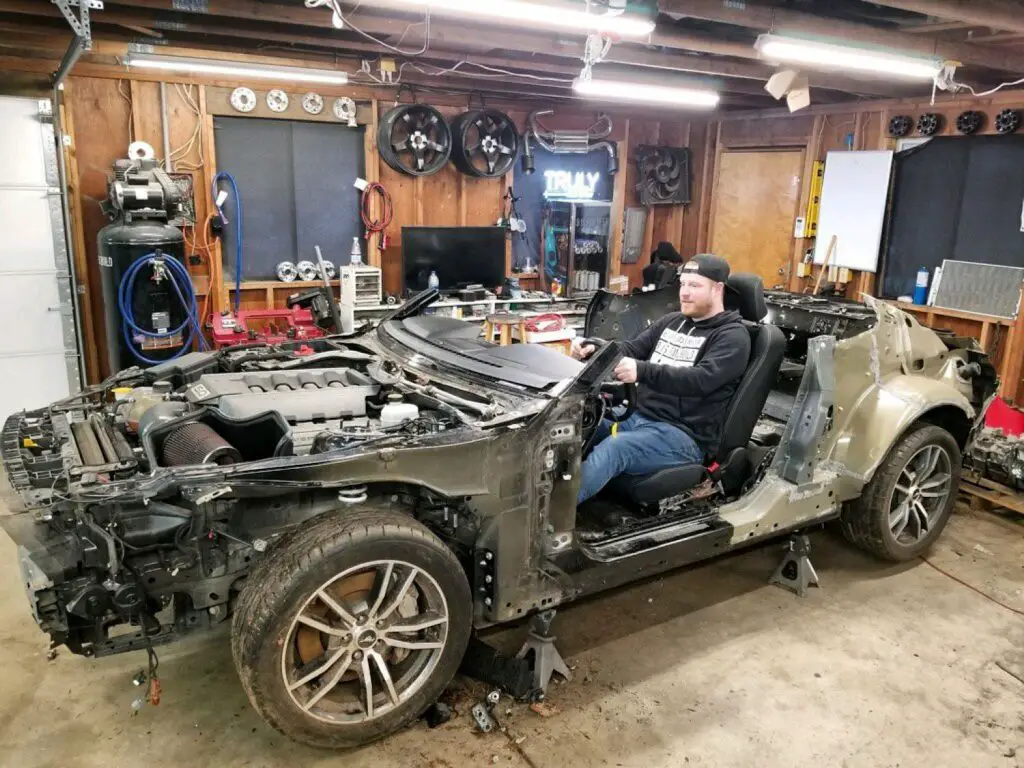 Coming from a guy who LS-swapped a torched Lamborghini Huracan and gave it a one-off carbon fiber body, that seems like a reasonable goal. But in reality, body-swapping 1967 vintage panels onto an S550 Ford Mustang GT isn't a project for the faint of heart. After all, these are two things from different centuries that just don't go together. And we've seen many similar projects turn out looking like rejects from some horror show over the years.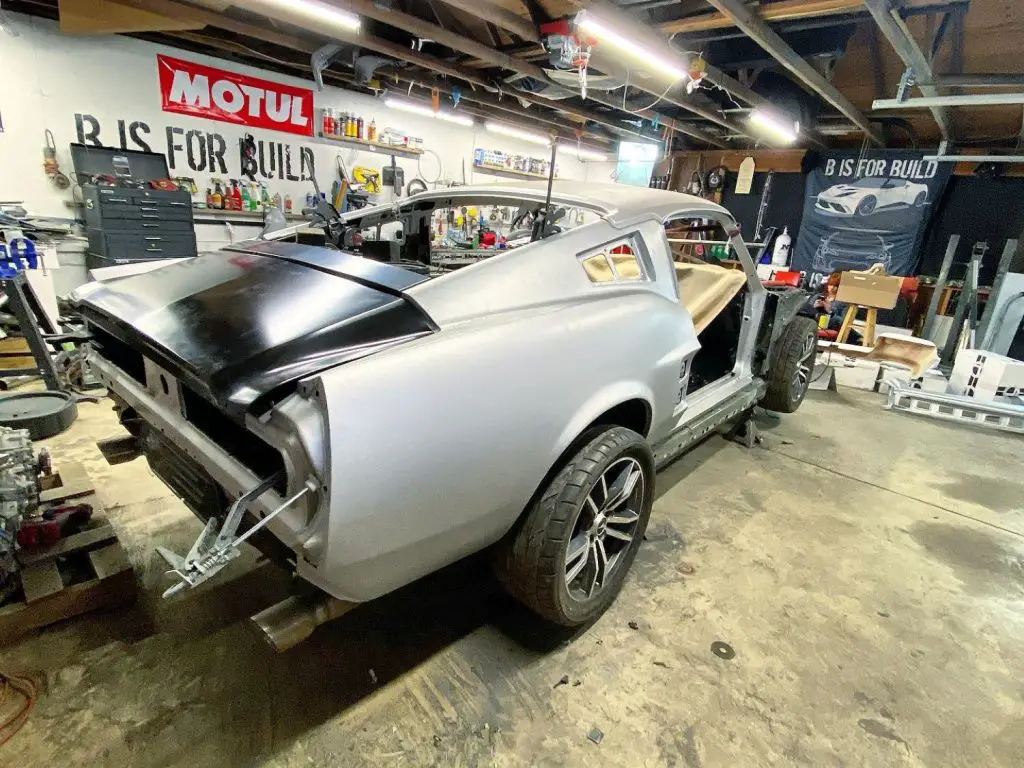 Despite the seemingly insurmountable challenge, Steinbacher and his crew managed to fit the entire classic body onto this S550 Ford Mustang GT, and it looks like it belongs there. One certainly wouldn't think this would possible, given the many differences in dimensions between the two cars. And what makes this project even better is the fact that Steinbacher didn't just start out with some mint S550 Ford Mustang GT. The donor car in this case was a cheap, damaged, salvage car. So now, it gets a very cool new lease on life.
There's still a ton of work remaining on this very cool project, with many little details, including the interior, instrumentation, and paint remaining. But in the meantime, you can catch up on all the little things that have been done so far by watching the video above.
For those who wish to see more on the project, just hit the photo at the top left of the video. That will display the build in chronological order.
We'll report on more cool builds like this one in the future, so be sure to subscribe to Ford Authority for more Ford Mustang news and the around-the-clock Ford news coverage.