It's pretty much common knowledge at this point that, as cars get older and rack up miles, they begin to lose power. Internal parts begin to wear out or just become caked with sludge and other assorted gunk. But we often wonder – just how much power would an old Ford Mustang GT lose once it's accumulated well over a hundred thousand miles? Now, we've got an answer, thanks to an old SN95 that hit the dyno with 180,534 miles on the odometer.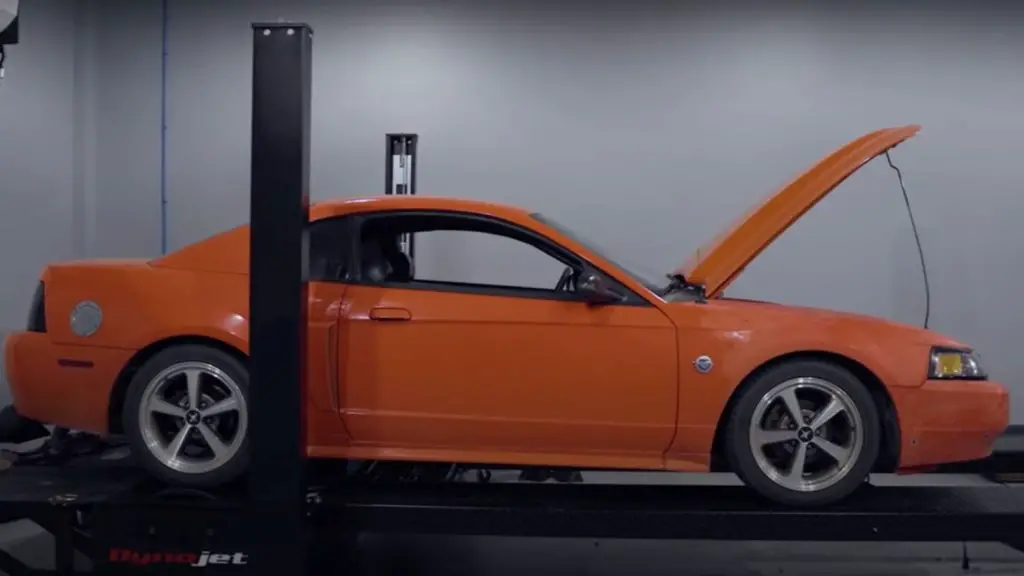 The 2004 Ford Mustang GT in question used to belong to an employee of parts seller Late Model Restoration, who eventually sold it. LMR then managed to reacquire the car with plans to fix it up. But before they began tearing into the old Mustang, they decided to see just what the old 4.6L V8 had left in it.
The car isn't completely stock, and some obvious upgrades include an aftermarket intake plenum, throttle body spacer, BBK cold-air intake, off-road X-pipe, Borla cat-back exhaust, and a Ford Racing one-piece aluminum driveshaft.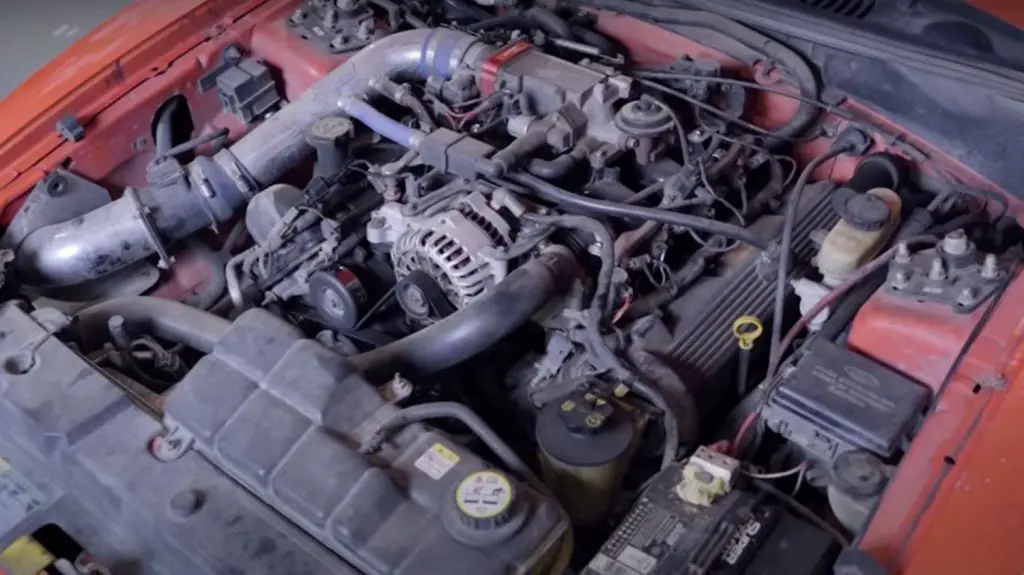 Since the car had been sitting in a warehouse for some time, the gents took it out for a spin to confirm that it ran first. And surprisingly, it did just fine. So with some cheap 87-octane gas in the tank, LMR set out to see what this well-used Ford Mustang GT could muster on the dyno.
Turns out, this old ride did pretty good, laying down 219 horsepower and 264 pound-feet of torque. Factoring in parasitic loss, that's pretty good compared to the old 4.6L V8's stock flywheel rating of 260 horsepower and 302 pound-feet of torque. Even so, it appears that LMR was hoping for a bit more with the mods that have been performed to the car.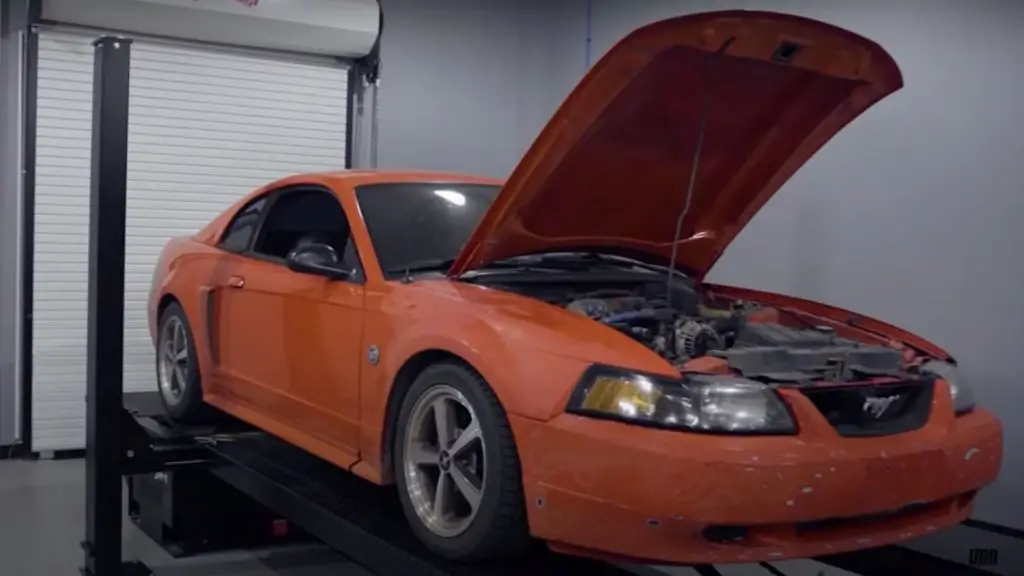 Despite years of use, this SN95 Ford Mustang GT is still putting down decent power, but there's more to come. And we're excited to see what LMR has in store for the old pony.
We'll have more cool dyno videos like this soon, so be sure to subscribe to Ford Authority for more Ford Mustang news and continuous Ford news coverage.