When we think of rare Blue Oval muscle cars, we rarely (pun intended) think of cars like the Mercury Cougar. But the Ford Mustang's brother from the past is cool enough in its own right, and there are many rare models to covet from its history as well. One of the rarest of all is the Cougar GT-E, of which just 393 examples were produced in 1968. Of those, 356 were fitted with a 427 cubic-inch V8 engine and the remaining 37 packed a 428 cubic-inch Cobra Jet after a change up in production that spring.
Very few of these 1968 Cougar GT-E examples exist today. Many of the 427 models were used as engine donors during the Cobra kit car era of the '70s and '80s, in fact. Any Blue Oval product packing a 427 is coveted these days, as the side-oiler is easily one of the automaker's most beloved engines. The Cougar GT-E was also more potent with the 427, which was (under)rated at 390 horsepower, compared to the 340 ponies made by the 428.
The special engine utilized a host of cool go-fast goodies, including a special high-rpm hydraulic cam, heavy-duty valve springs, and high-strength pistons and rods. The lower area of the block is even cross-bolted to the main bearing caps for secure alignment under high revs.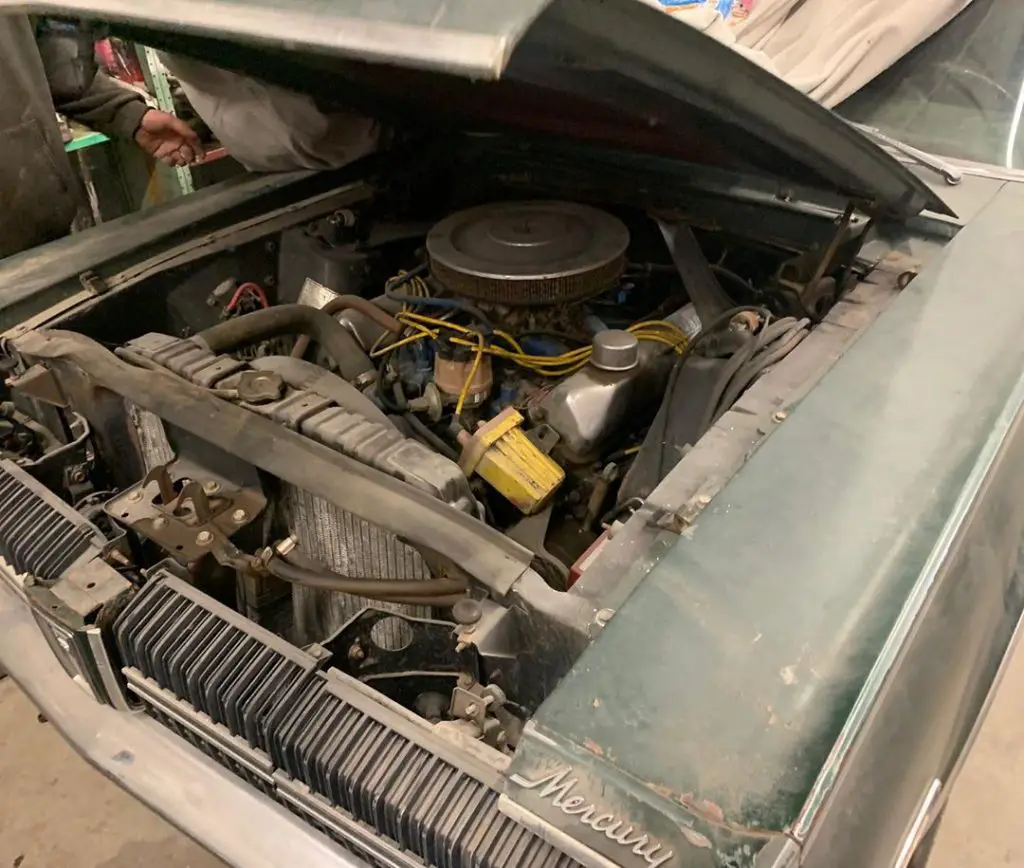 Virtually all Cougar GT-E models came equipped with the Select-Shift Merc-O-Matic, or C6 as it's better known. A few 428-powered examples were built with four-speed manuals, however. The Super Competition Handling Package came standard and had stiffer springs than the 390 GT suspension, plus a larger-diameter sway bar and heavy-duty shocks.
The dusty barn find we present for you today is one of those very few 427-powered models left in existence. It was reportedly discovered by a fellow named Shaney Jenkins, a classic car hunter of sorts. Apparently, Jenkins was contacted shortly afterward by the notorious Richard Rawlings of Gas Monkey Garage and Fast 'N Loud fame, which probably means he was looking to buy it.
Hopefully, if Rawlings does wind up taking possession of this Cougar GT-E, he'll either leave it alone or restore it to its original condition, and not build some crazy EcoBoost-swapped restomod out of it. After all, there are only so many rare Mercury muscle cars left in the world, and we should certainly try to preserve the ones that are left.
For more cool finds like this, be sure to subscribe to Ford Authority for 24/7 Ford news coverage.