By now, we've seen just about every nook and cranny of the 2021 Ford Bronco Sport, thanks to a host of spy photos and sightings of mules photographed over the country. And considering the fact that the baby Bronco was originally scheduled to be unveiled at the New York International Auto Show back in April, well, that's not terribly surprising either. Regardless, Ford Authority's spies recently caught the 2021 Ford Bronco Sport interior completely uncovered, and we've now assembled them in a video tour, for your perusal.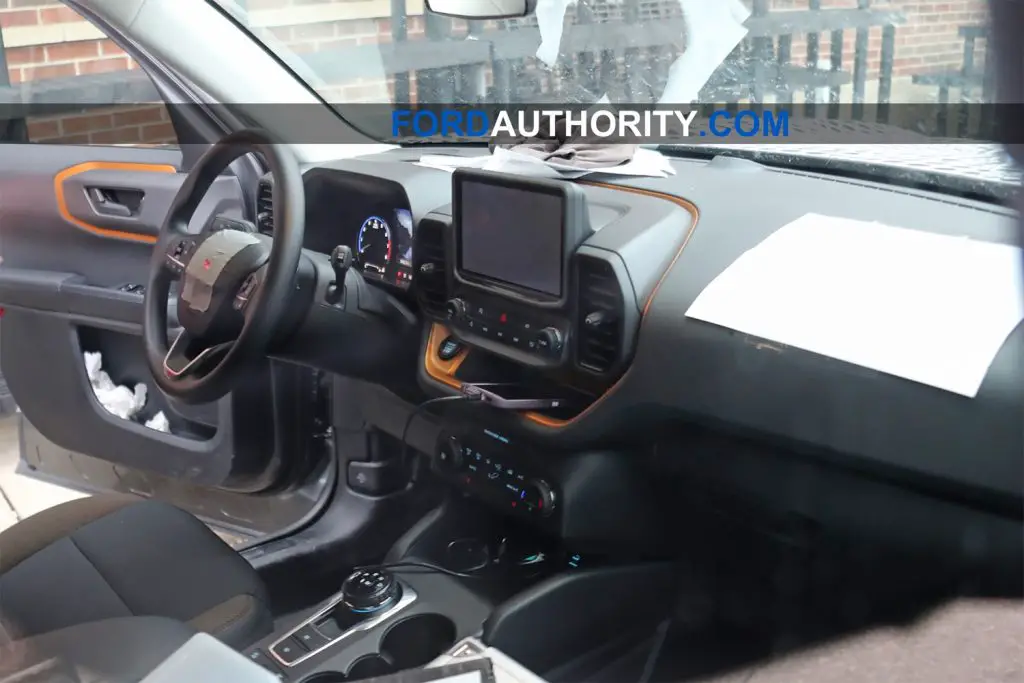 Since the interiors of prior prototypes were covered up so well, this is the first time we've been able to get a good look at the 2021 Ford Bronco Sport interior. And right off the bat, several things really stick out. One of the biggest is the upright center stack, which frames a wide infotainment screen. Thankfully, this one is a little more integrated than what we've seen in many other new vehicles these days, including the 2020 Ford Explorer and Mustang Mach-E.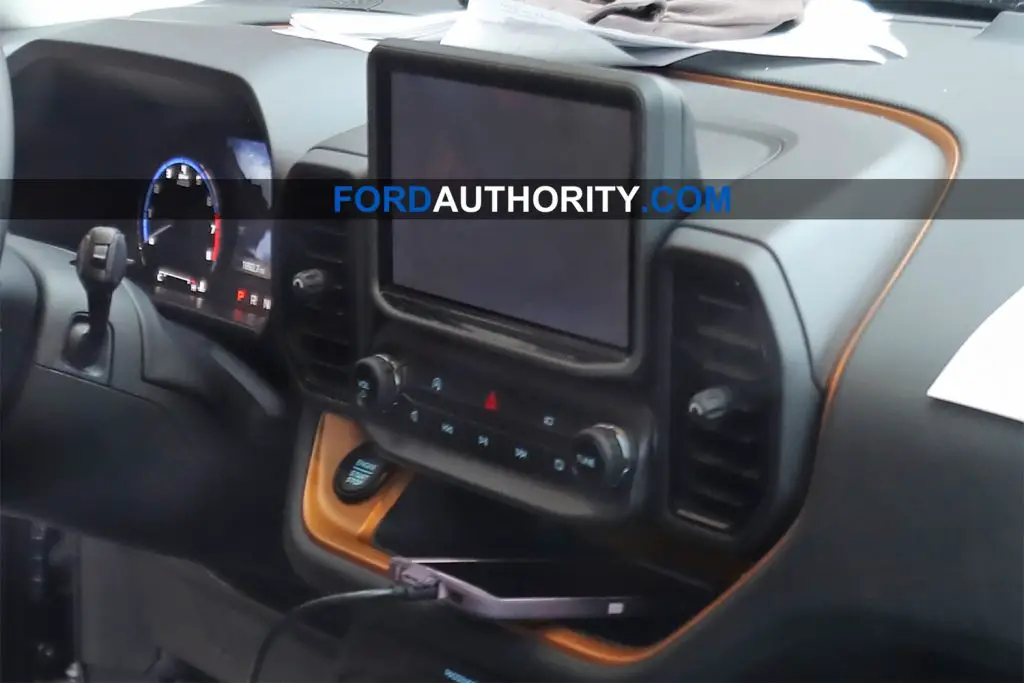 The screen is surrounded by a pair of air vents, with one more positioned on both the passenger and driver's sides. The vents themselves have a nice, modern shape to them. Below the screen, there's a control panel containing the hazard button, camera control, and engine stop/start, along with a row of buttons for media controls.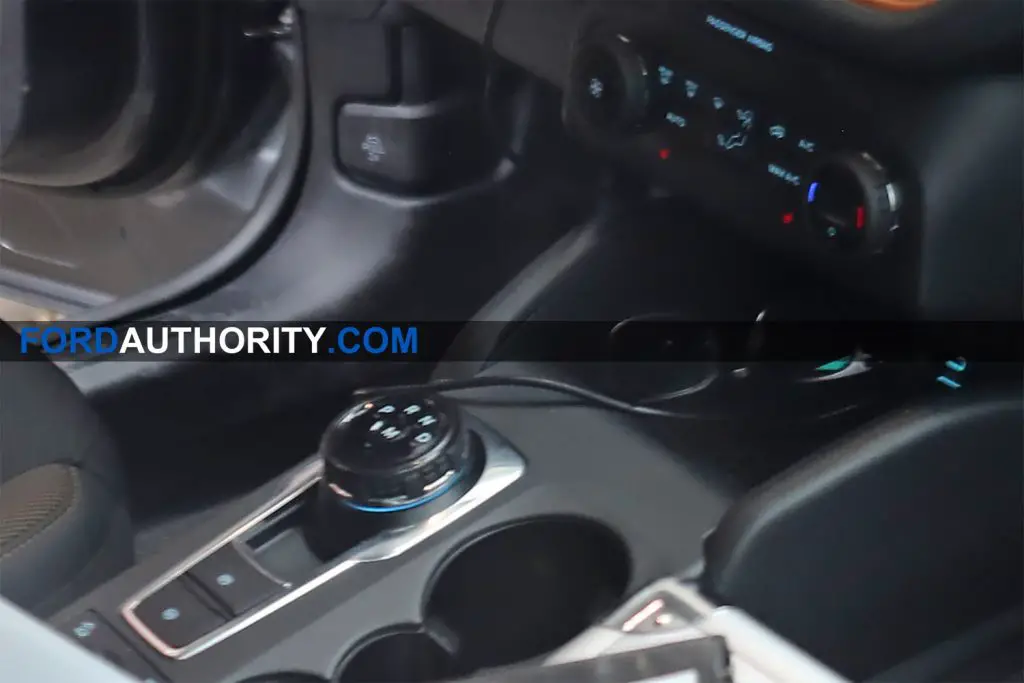 Beneath the control panel there's a storage area that's perfect for holding your smartphone while it's charging or plugged in for Apple CarPlay or Android Auto functionality. The engine start button is located just to the left of the "bin", and the HVAC controls are located in a separate panel beneath it. Under the HVAC panel is yet another storage area that's larger than the one in the upper portion of the center stack.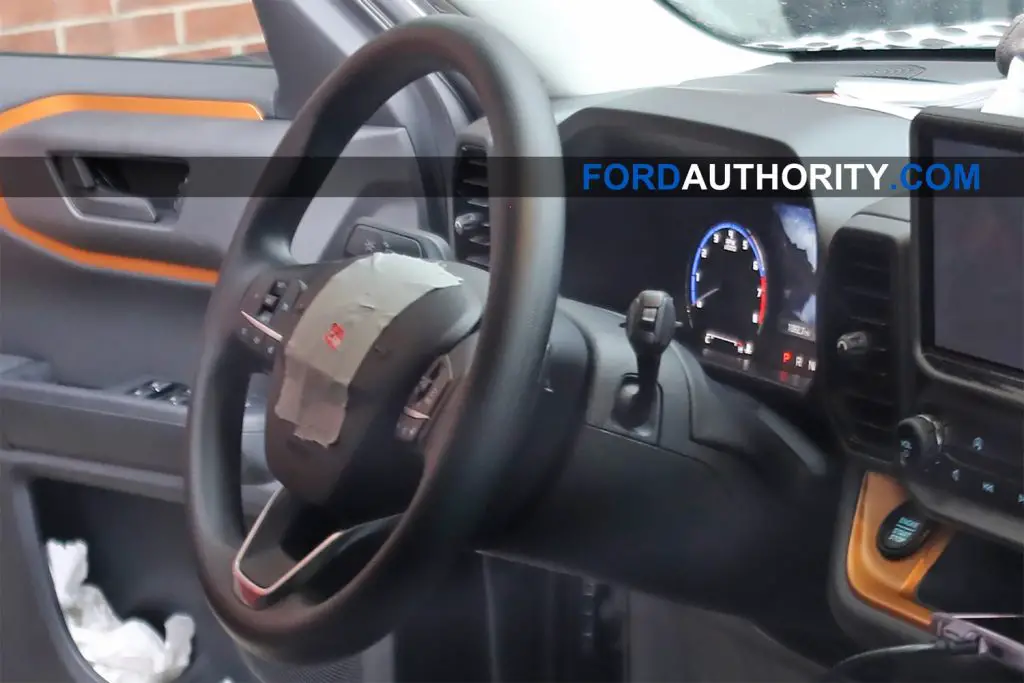 Moving rearward on the 2021 Ford Bronco Sport interior, we can see the automaker's familiar rotary gear selector that's in just about every vehicle Ford makes these days, including the 2020 Mustang Shelby GT500. It includes a manual button, which would presumably allow the driver to shift gears via the paddles. The rest of the console is filled with typical things including an electronic parking brake control, cup holders, and what appears to be a terrain management button.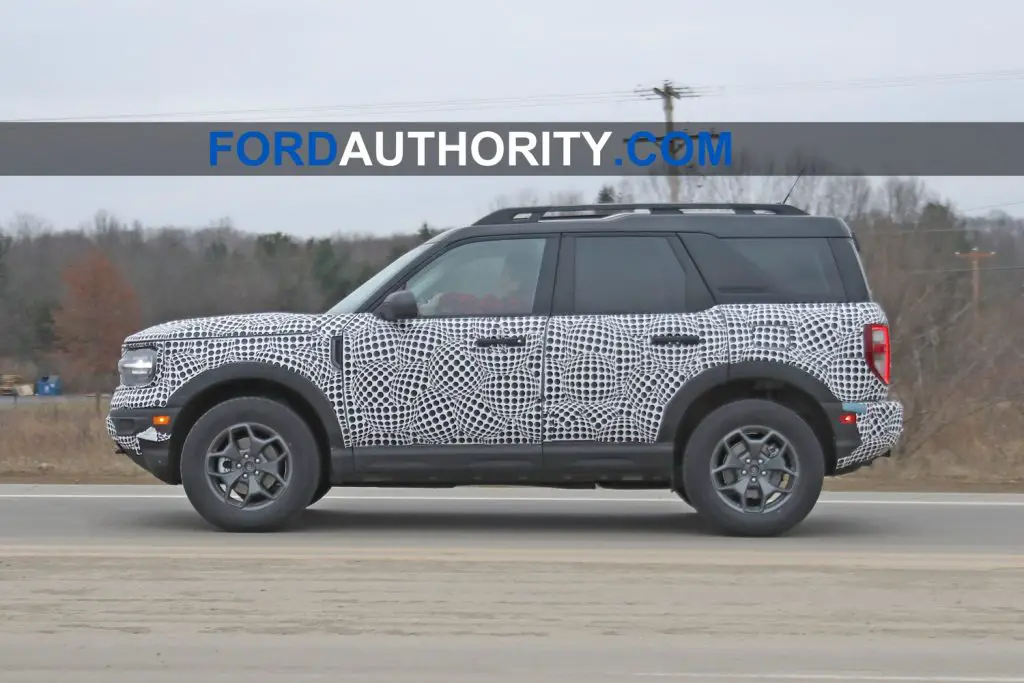 This particular 2021 Ford Bronco Sport features some very nice orange accents throughout, which Ford Authority was first to report on. It's pretty hard to tell exactly which trim level we're looking at in these photos, but the urethane steering wheel hints that it might be a base model. The seats are hard to see in the photo, but they do appear to be a mixture of cloth and leather. Upper trim levels will likely have full leather seats along with a leather-wrapped steering wheel.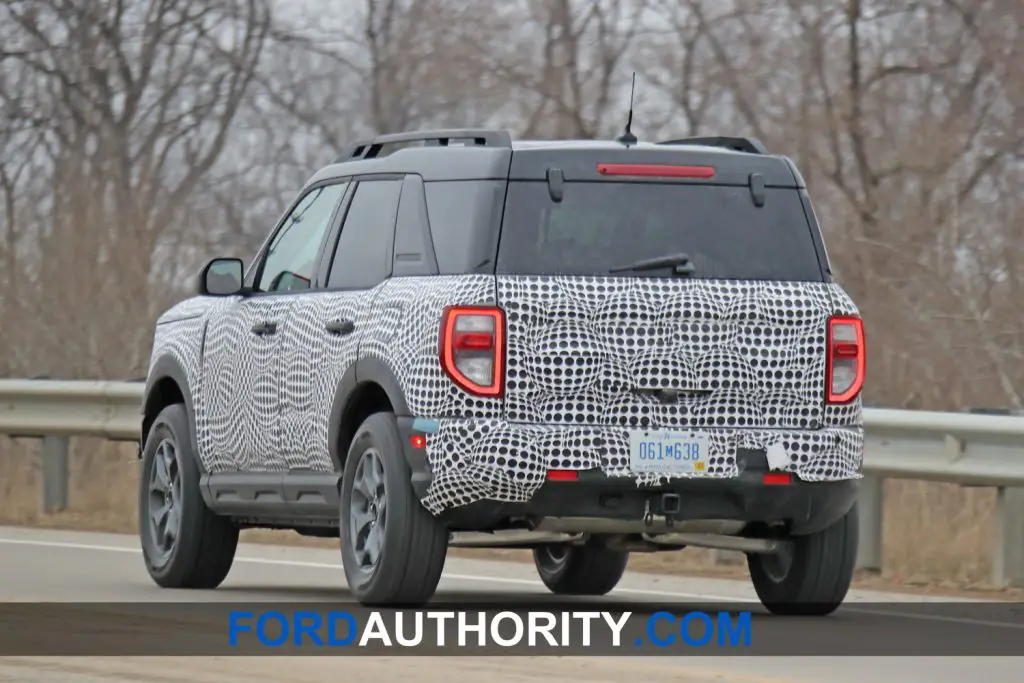 The digital instrument cluster is quite interesting, as it's displaying what appears to be a picture in the center portion of the gauge cluster. We're not exactly sure what that display is for, though it could be for some form of night vision. Regardless, the 2021 Ford Bronco Sport interior looks like a nice place to spend time.
It's also worth noting that the Bronco Sport's rugged and upright exterior and interior designs represent a total departure from the graceful, car-like lines and demeanor of the 2020 Ford Escape, which shares the Bronco Sport's Ford C2 platform.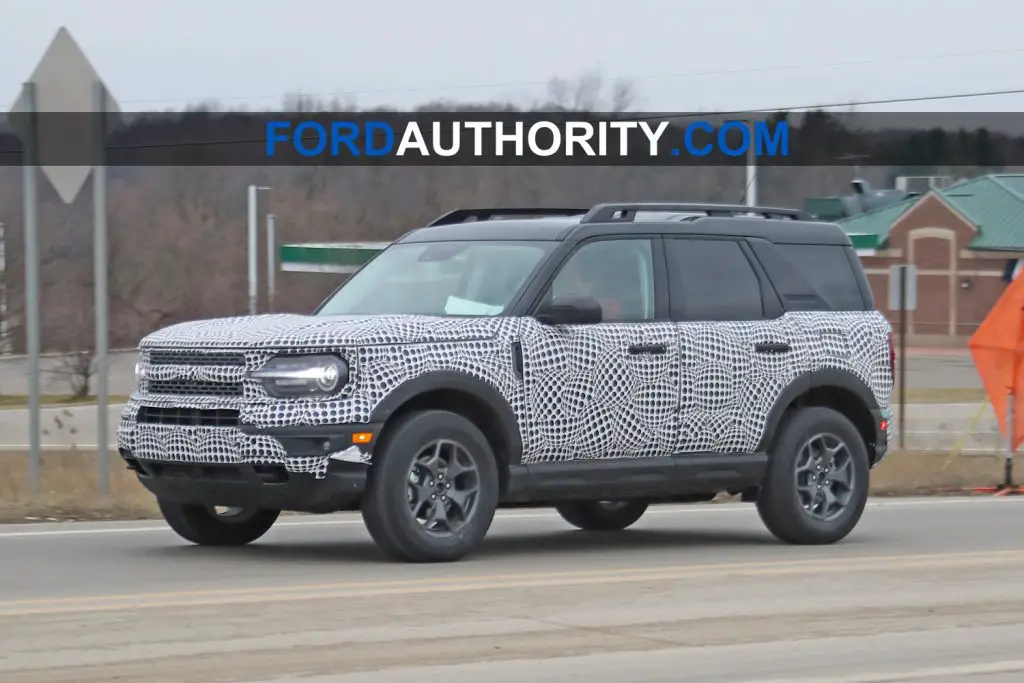 As of this writing, it's unclear when Ford will finally reveal the Bronco Sport, and it's looking more and more like The Blue Oval will have to do a virtual reveal of sorts. Meanwhile, Bronco Sport production has been delayed by two months, with job one now set to take place in September 2020 as a 2021 model year vehicle.
We'll have more on the forthcoming Bronco Sport soon, so be sure to subscribe to Ford Authority for more Bronco Sport news, Ford Bronco news and around-the-clock Ford news coverage.