Last November, Tesla made serious waves when it pulled the covers off its latest creation – the Cybertruck. During the truck's unveiling, Tesla CEO Elon Musk took several shots: one was using a steel ball aimed at the truck's window, shattered the window in the process; the other was a direct shot at the venerable Ford F-150. Musk stated that the Cybertruck's was superior in terms of towing and resistance to body damage. Six months later, the Cybertruck is still vaporware, but there is this Tesla-powered Ford Super Duty F-450.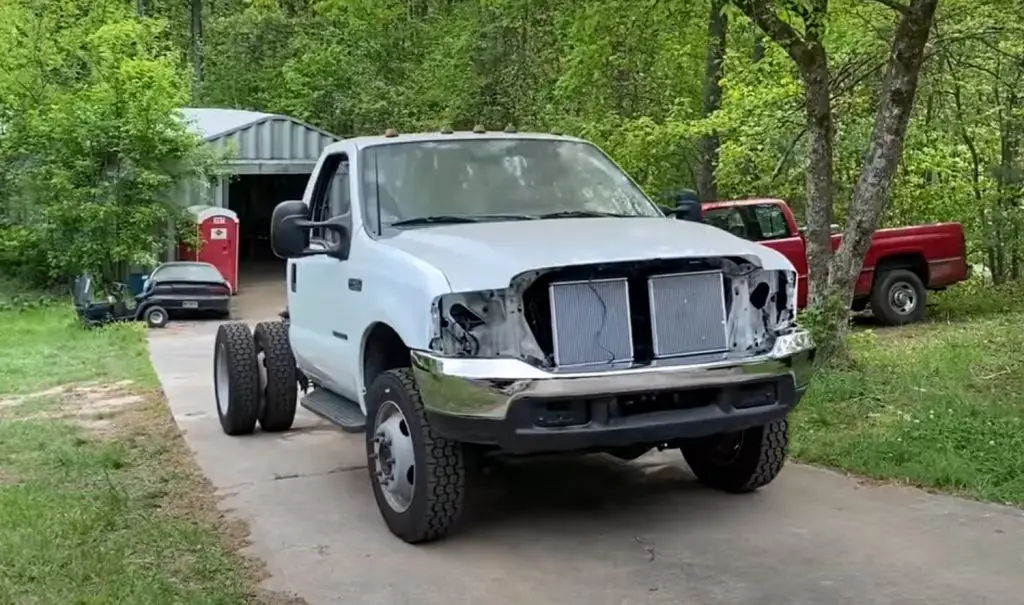 As you may already know, Ford currently does not offer an electric pickup, though the Ford F-150 EV is on the way. So in the meantime, a YouTuber by the name of Greg Goes Electric has already created his own. Instead of sticking with a light-duty truck like the F-150, he went (almost) as big and as heavy as possible. No, non-commercial trucks don't get a lot heftier than a 2004 Ford F-450.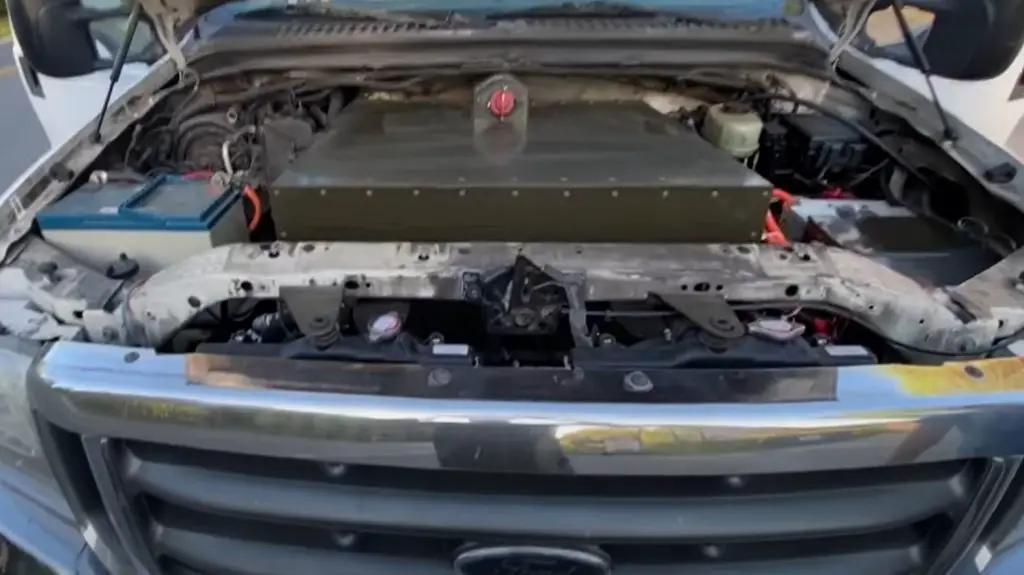 The truck was originally powered by Ford's 7.3-liter Power Stroke diesel engine. The oil burner and the original transmission were removed, and the relatively large engine bay enabled the mounting of the Tesla motor, which Greg accomplished by fabricating a custom adapter plate. The electric engine is connected directly to the Ford's transfer case, with no transmission needed.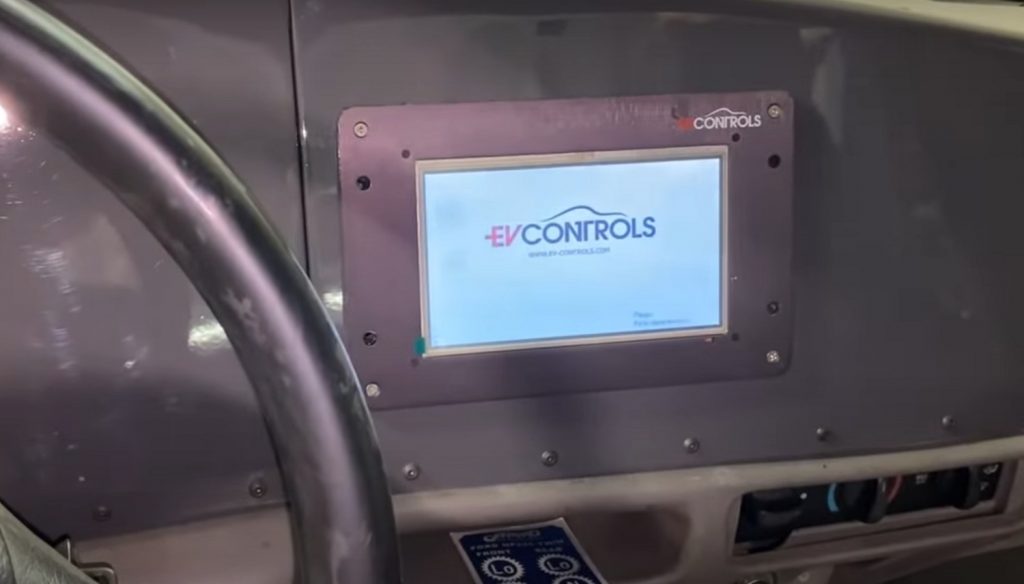 Even better, it still functions as normal in both two and four-wheel-drive, as well as high and low range. Greg then moved on to finding a spot for the battery, or batteries in this case. A grand total of 16 Tesla modules were mounted in a custom box fabricated from one-eighth inch steel which sits under the hood. The box is divided into two sections – one for coolant, the other for the electrical bits.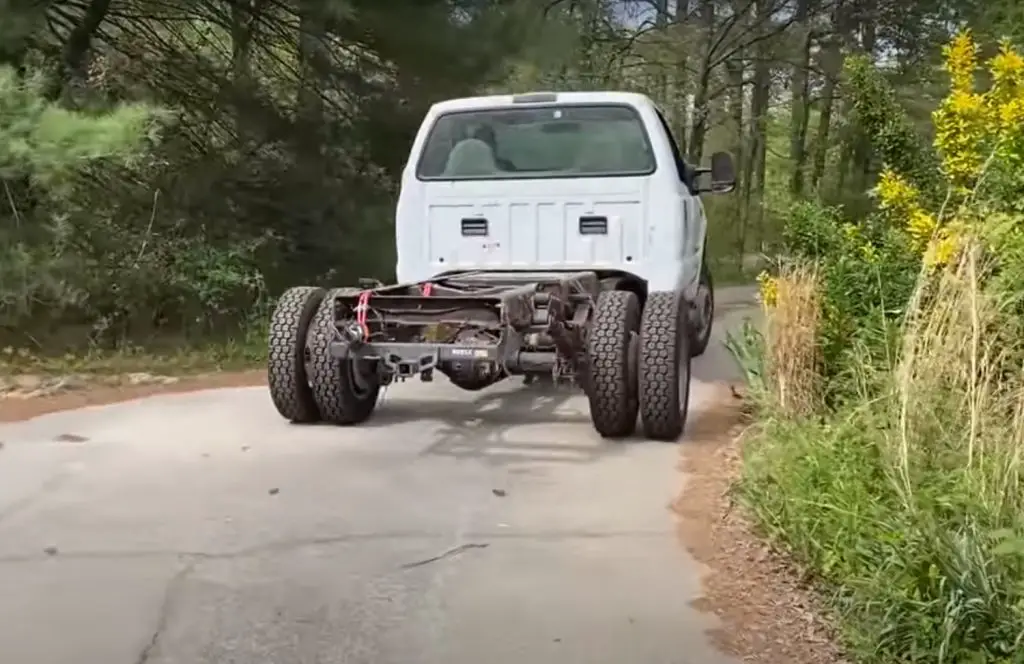 Amazingly, this Tesla-powered Ford F-450 is actually 100 pounds lighter than it was with the diesel setup, tipping the scales at 5,240 pounds. The whole thing is controlled via a EVControls T-1C Controller, and everything apparently functions flawlessly.
As far as hard stats like range and towing capacity, well, Greg doesn't share any of that quite yet. But in all fairness, he just got this Tesla-powered Ford truck on the road last week, so we'll be tuning in to see how this very cool EV conversion functions in the real world moving forward.
For more cool conversions and trucks like this, be sure and subscribe to Ford Authority for the latest Ford F-Series news, Ford Super Duty news, and around-the-clock Ford news coverage.