The 2020 Ford Explorer ST is powered by the twin-turbocharged 3.0L EcoBoost V6, and – despite being the sporty model in the lineup – sounds very tame with the factory exhaust system. However, when equipped with a straight-pipe exhaust (or when the cat-back system is removed) the EcoBoost V6 comes to life. To say it sounds light-years better is an understatement.
We're not exactly sure if this is a fully straight-piped exhaust, in which case the primary catalytic converted would have been removed, or if it's a semi-straight piped setup with the cat in place. But given the audible burbling that can be heard as the engine returns to idle, we're inclined to say that the cat has indeed been deleted. Doing so would not result in a deafening, raspy howl, as the turbochargers essentially act like mufflers.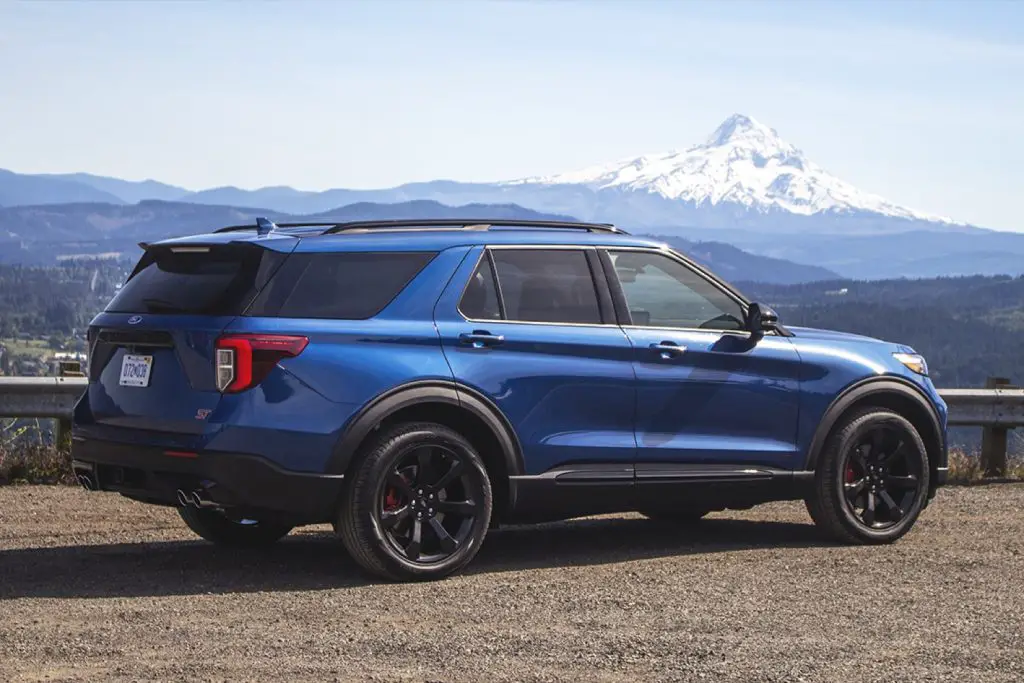 Whatever the case may be, we think it sounds pretty darn good. It certainly sounds more robust than the 2020 Ford Explorer XLT model, which uses the turbocharged 2.3L EcoBoost motor, though the four-banger does sound a little bit better with an aftermarket exhaust, such as a Borla S-Type cat-back system.
Either way, hit play on the video below to hear it for yourself. Jump to the 2:05-mark for a direct before-and-after comparison.
Sounds pretty mean, doesn't it? From what we can tell, a freer flowing exhaust should not create too much noise. For those who would like to compare the straight-pipe sound heard here with that of a 2020 Explorer ST equipped with a proper performance exhaust system, check out this video of Borla's ATAK system. We'd venture to say that the biggest difference between the two would be a drone-free experience versus a cabin that gets varying levels of drone at highway speeds.
Give us your thoughts on the straight-piped Ford Explorer ST in the comment section down below, and be sure to subscribe to Ford Authority for more Ford Explorer news and around-the-clock Ford news coverage.