Aftermarket tuner Saleen, Steve Saleen, made quite a name for itself in the early 1980s, when the very first Saleen Mustang was built. Saleen then went on to build its own mid-engined supercars, and was also the glue that held together the last-gen Ford GT project. In the years since, the company has built all sorts of iconic versions of Mustangs as well as a few Ford trucks. One such model was the Saleen XP8 Ford Explorer, which took America's favorite SUV of the '90s and transformed it into a stylish street machine. Still, very few were built, including this pristine 1998 Saleen XP8 Ford Explorer that we spotted for sale over at Bring a Trailer.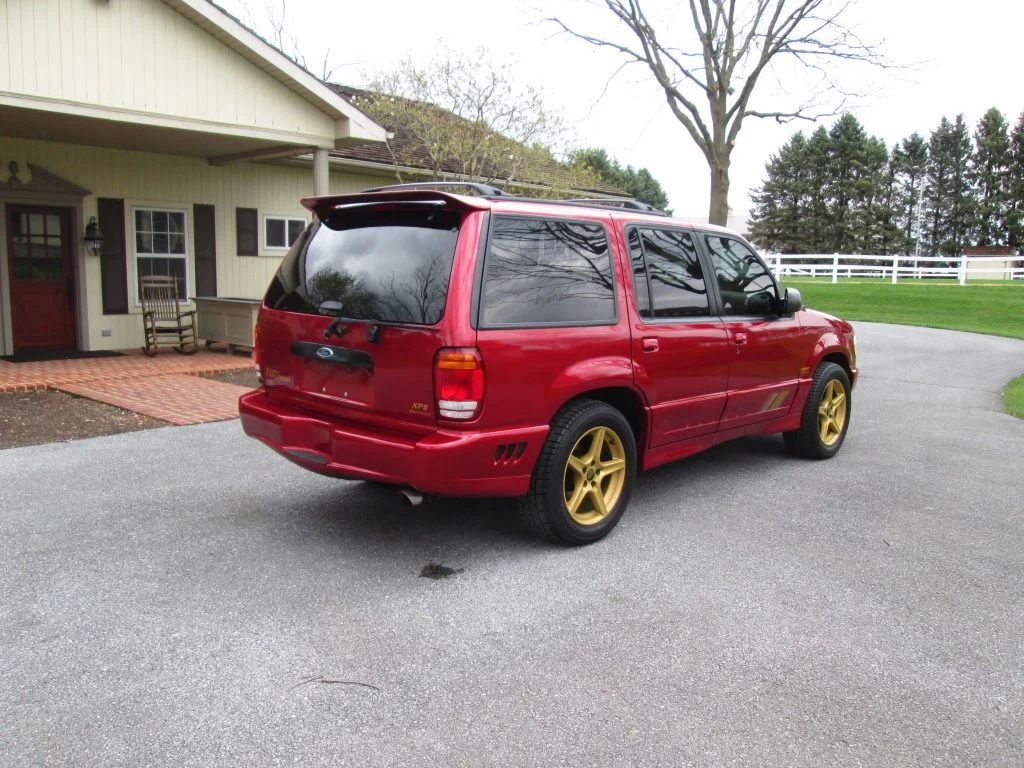 Like most of Saleen's offerings, the Saleen XP8 Ford Explorer came with plenty of exterior upgrades, including a Saleen body kit, hood, fog lights, grille inserts, and 18-inch wheels. Saleen also installed its own tuned suspension, which dropped the Explorer two inches and helped improve handling performance.
Other upgrades included Saleen Racecraft N2 shocks and sway bars, four-piston front brake calipers, and 13-inch front rotors. On the inside, each Saleen XP8 Ford Explorer came equipped with Saleen instrumentation, and this particular example also has a set of optional Recaro bucket seats.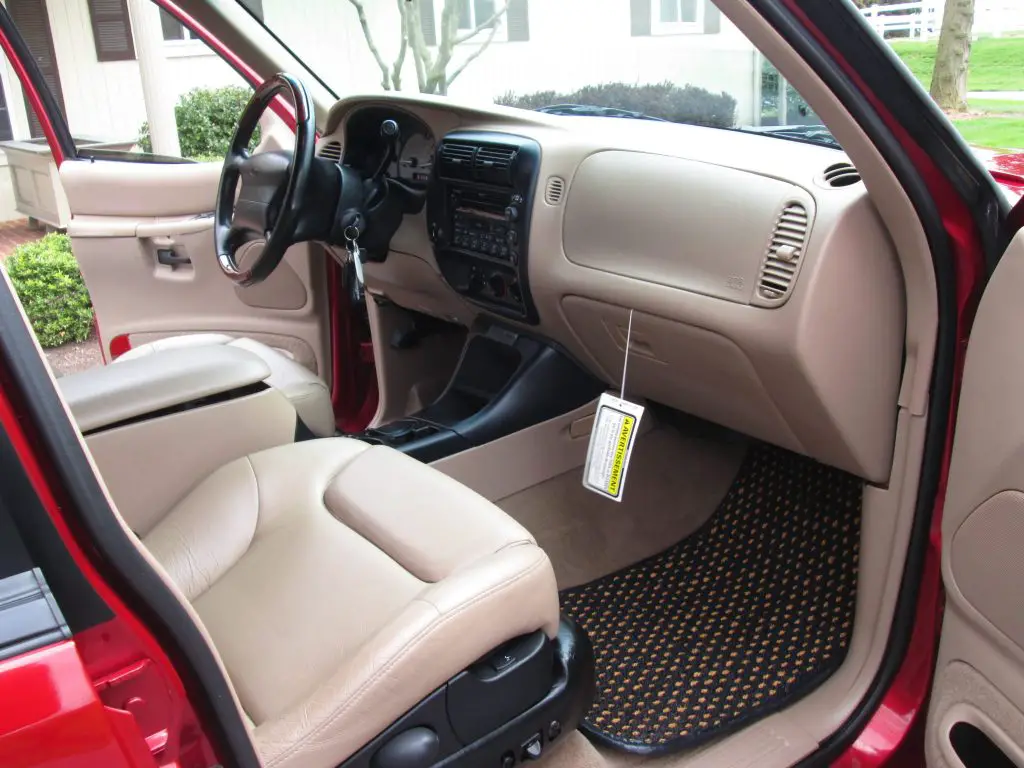 The Saleen XP8 Ford Explorer came in both naturally-aspirated and supercharged flavors, and this '98 model falls in the latter category. That means its blown 5.0-liter V8 produces a healthy 286 horsepower and 333 pound-feet of torque, which wasn't too shabby for the late '90s.
Even better, this one has just 23k original miles, so it looks and reportedly runs like brand new. The engine breathes through a Borla exhaust, and a four-speed automatic transmission sends power to all four wheels.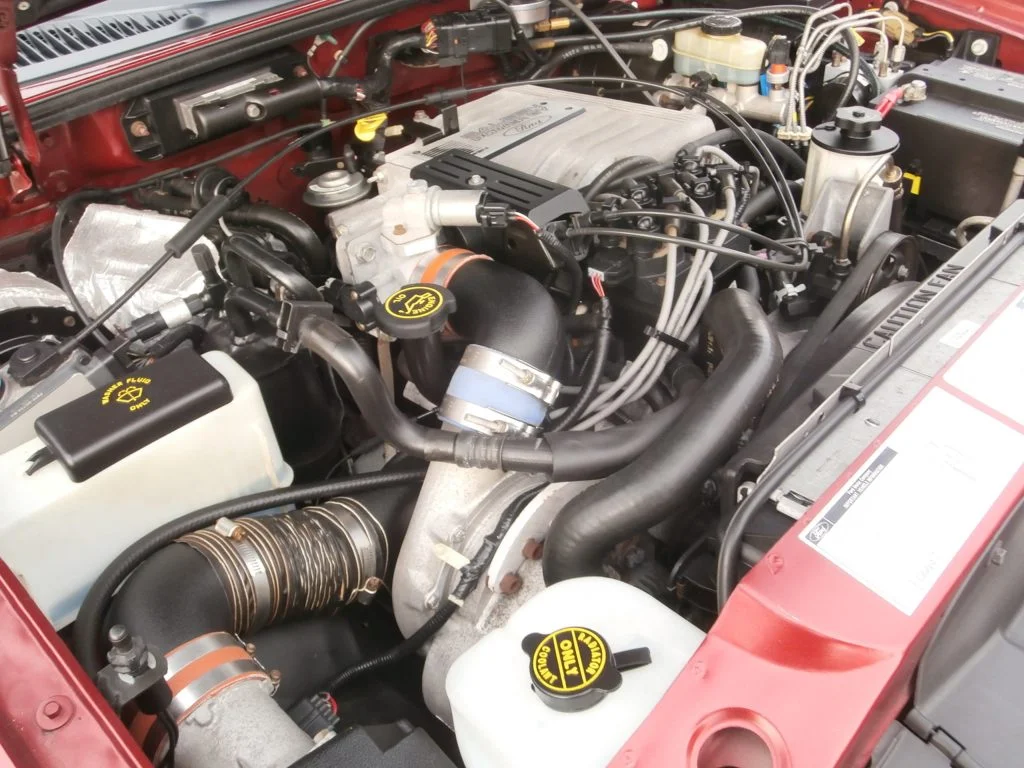 It's hard to fathom why only 300 of these amazing machines were produced in 1998, but price likely had a lot to do with it. This fully loaded, supercharged Saleen XP8 Ford Explorer stickered for an eye watering $52,228 when new. That was obviously a ton of money for anything built this time period. But the chances of finding one of these units today are pretty slim, especially a low-mile, essentially one-owner gem like this one.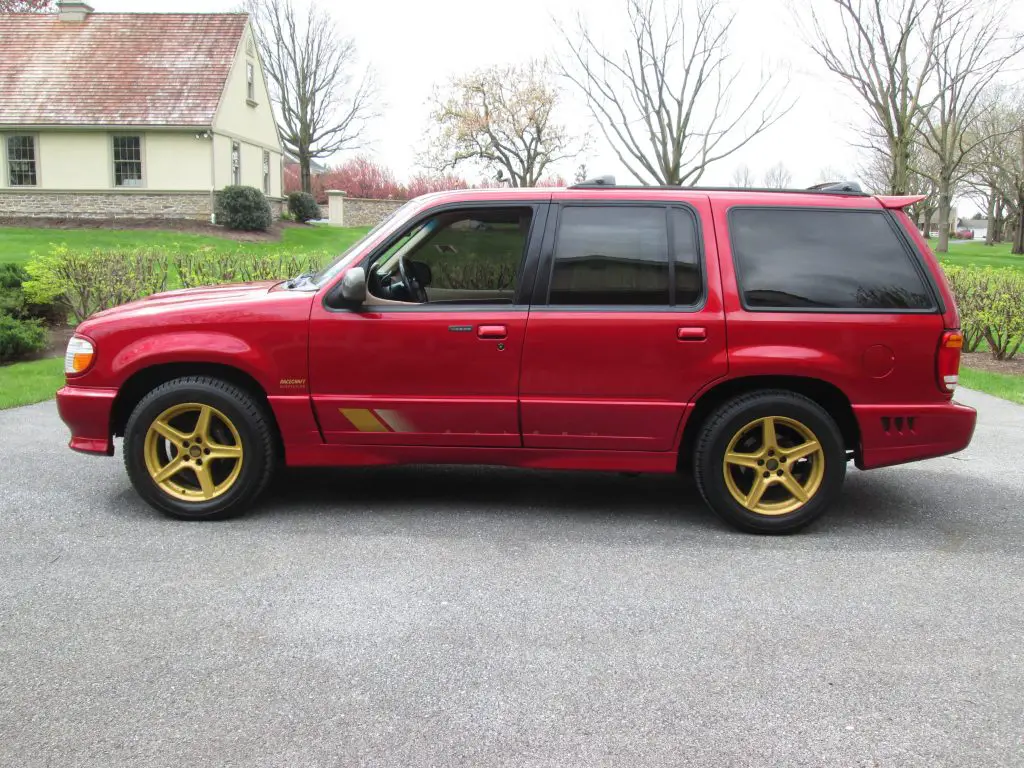 Today, the Saleen XP8 sure seems like it was decades ahead of its time. Back in 1998, there weren't exactly a lot of high performance SUVs to choose from, while today we've got more than we can count on two hands. Or four. But despite being an early trailblazer for this trend, the XP8 is still one of the coolest sport utility vehicles ever built in the purest sense of the word, at least in our (slightly biased) opinion.
Current bid sits at $8,100.
For more cool rides like this classic Saleen Explorer, be sure to subscribe to Ford Authority for more Saleen news, Ford Explorer news and around-the-clock Ford news coverage.