Since the original Highland Green 1968 Ford Mustang Fastback lit up the screen in Steve McQueen's iconic flick Bullitt, countless reproductions, tributes, and redos have been built – including the current S550 Mustang Bullitt Edition – to celebrate the original movie car. But all of them have been, well, Mustangs. And though we can think of a few other Blue Oval vehicles that would make cool Bullitt tributes, a Ford F-700 dump truck would certainly be one of the last to ever make that list.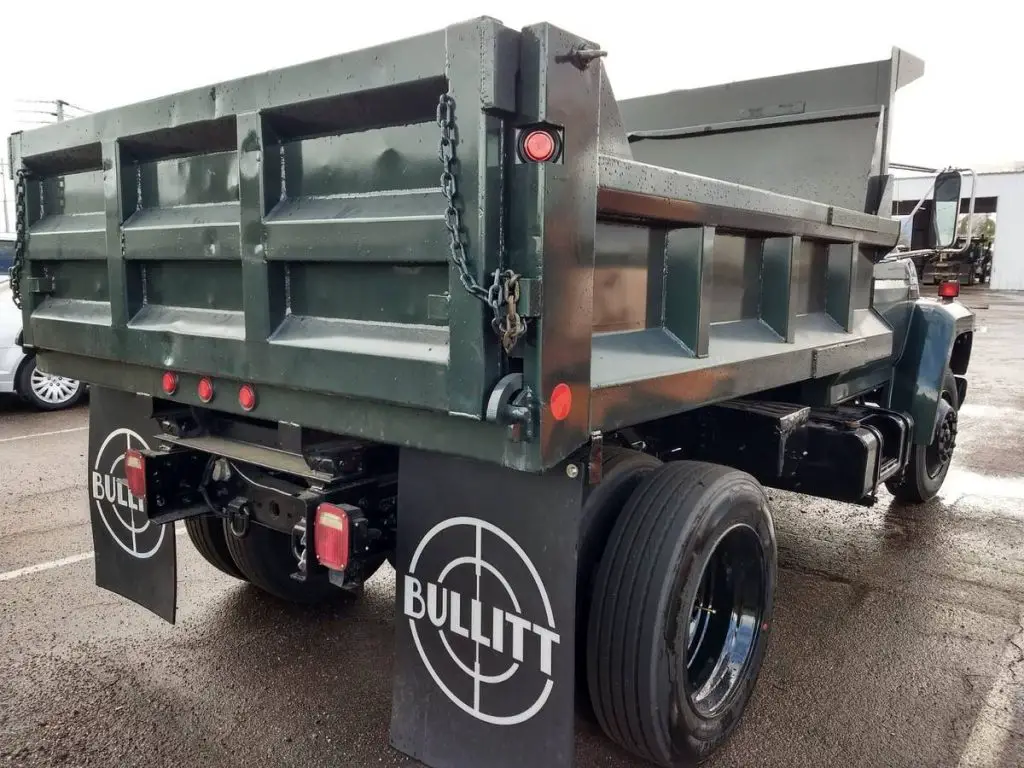 Thus, we're not really sure what prompted a Phoenix-area man to transform a 1992 Ford F-700 dump truck into a giant, rolling Bullitt tribute. But here it is, and it's actually up for sale on Craigslist with an asking price of $54,500, which, coincidentally, is much cheaper than what the original Bullitt Mustang recently sold for. So there's that.
It might seem like a lot of coin for an old commercial vehicle, but this is no ordinary Ford F-700. It's been treated to a complete frame-up restoration and only has 24,800 original miles on the clock. We can credit that low figure to the fact that this Ford F-700 was originally owned by the U.S. Army, which clearly didn't use it very much over the years.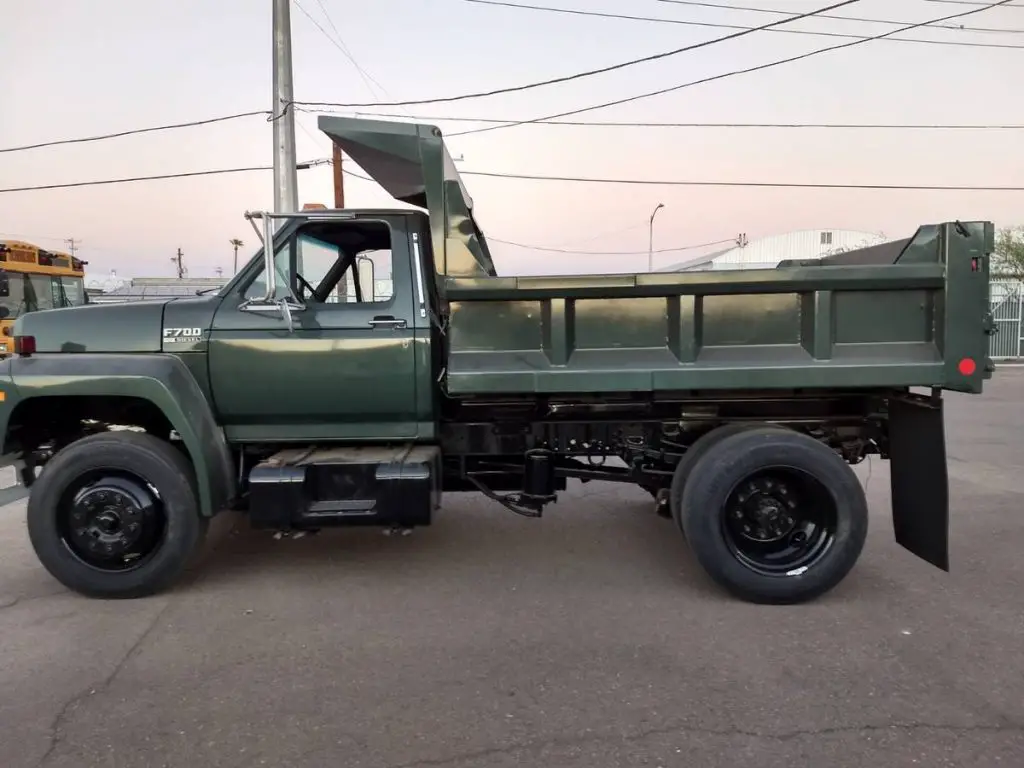 Under the hood lies a 5.9-liter Cummins 12-valve diesel, which is mated to a "military-spec" Allison 653 five-speed automatic transmission that's apparently more robust than the civilian-grade Allison 545. Otherwise, the rest of the truck is all pretty much standard Ford F-700, except for the familiar hue that adorns its massive flanks.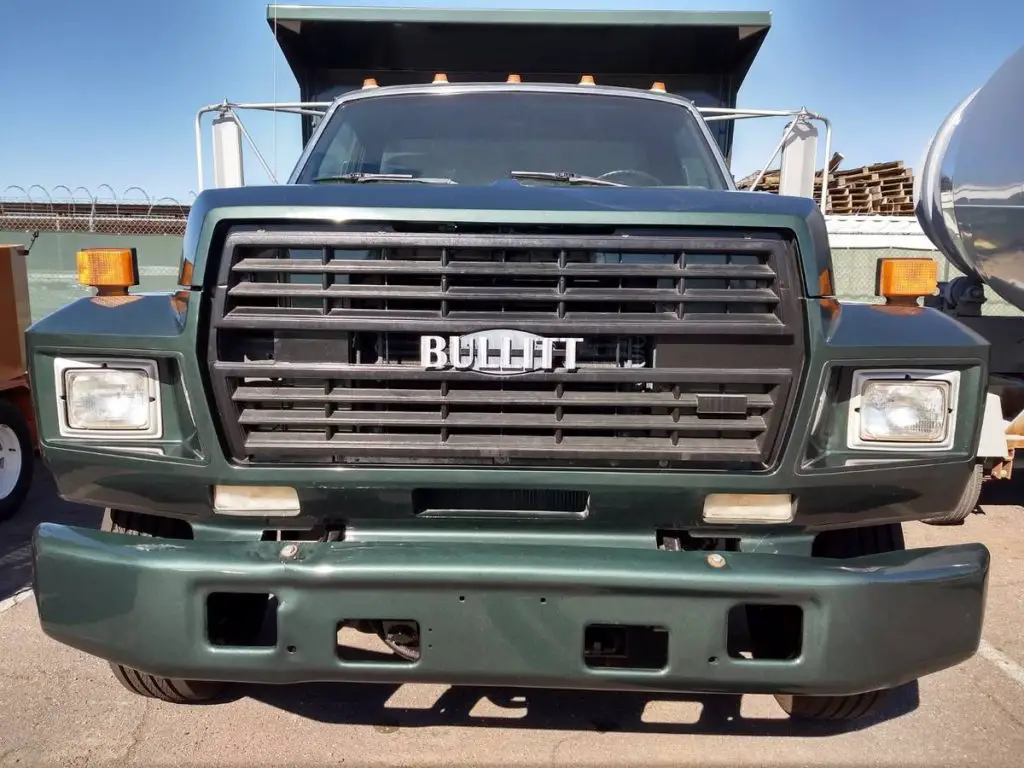 And just in case passersby don't get the reference, there's also a custom aluminum Bullitt emblem on the front grille, along with a set of Bullitt mudflaps. And even though this Ford F-700 is a working man's truck, it has several nice amenities including air conditioning, an air ride driver's seat, and even a rear backup camera to make hooking up trailers a snap.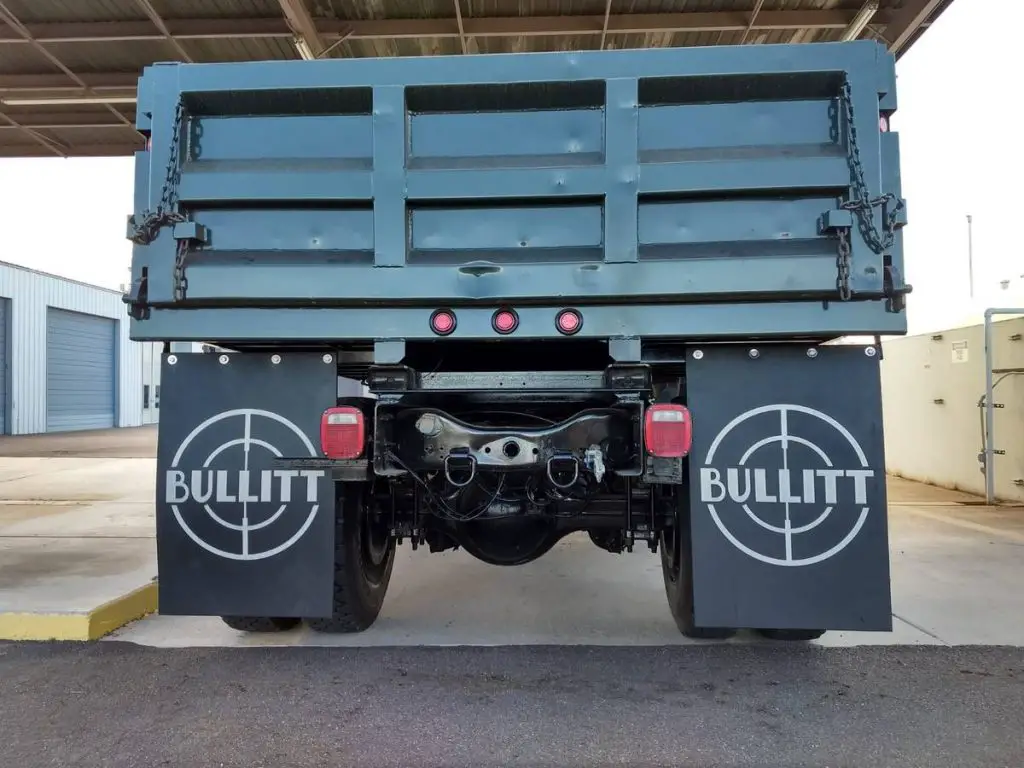 Without a doubt, this Ford F-700 Bullitt tribute dump truck is the coolest such machine we've ever laid eyes on, even though there's no way it'll be able to replicate the original's high-speed chase through the streets of San Francisco. But on the flip side, it would have definitely been a lot easier for Steve McQueen to ram his opposition off the road in this bad boy.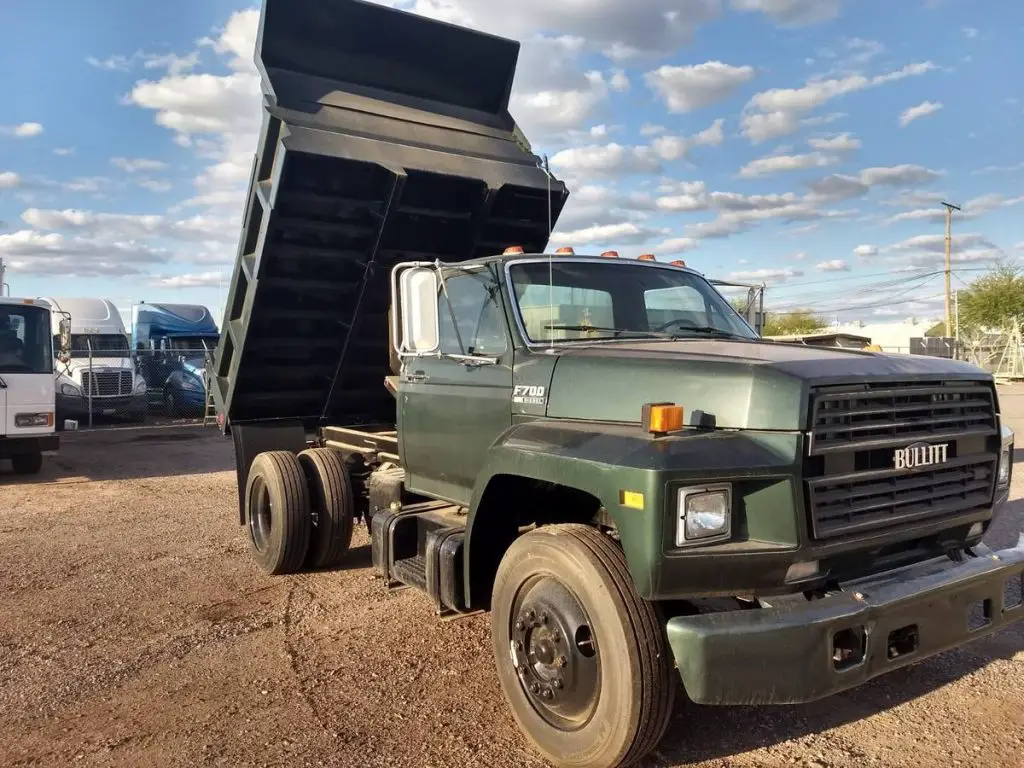 For more cool and unique rides like this, be sure to subscribe to Ford Authority for 24/7 Ford news coverage.
h/t The Drive