By the time the '80s rolled around, Steve Saleen sought to take his experience on the race track in a whole new direction. He founded Saleen Autosport in 1983 and applied his go-fast know-how to build track-worthy street machines. After racing a Pontiac in the SCCA Trans-Am series, Saleen met with Ford executives who were working on a four-cylinder Mustang SVO, inspiring him to build a tuned V8 Mustang for U.S. enthusiasts. With that, Saleen began working on what would become the first-ever Saleen Mustang in 1983.
The vehicle featured here is that very car, and it currently resides at the Saleen exhibit at LeMay – America's Car Museum in Tacoma, Washington. Ford Authority visited the exhibit last year and we're now shedding light on this unique Ford Mustang, in conjunction with exclusive photos.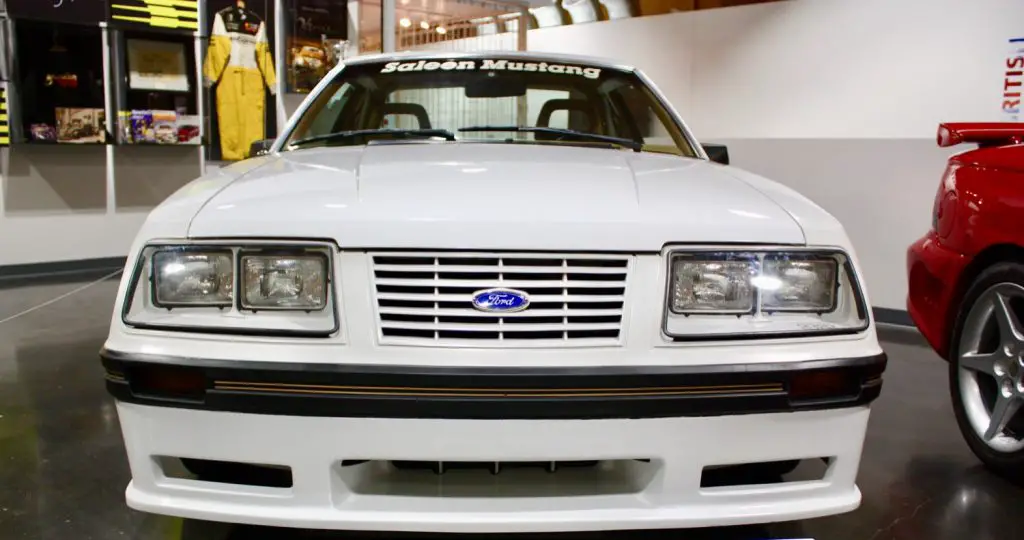 As is often the case with this kind of thing, the first-ever Saleen Mustang began as a humble sketch on Saleen's kitchen table in Santa Rosa, California. As the story goes, Steve's sister donated her personal 1984 Fox-body hatchback to the cause, to which Steve added a number of track-inspired performance parts and styling elements.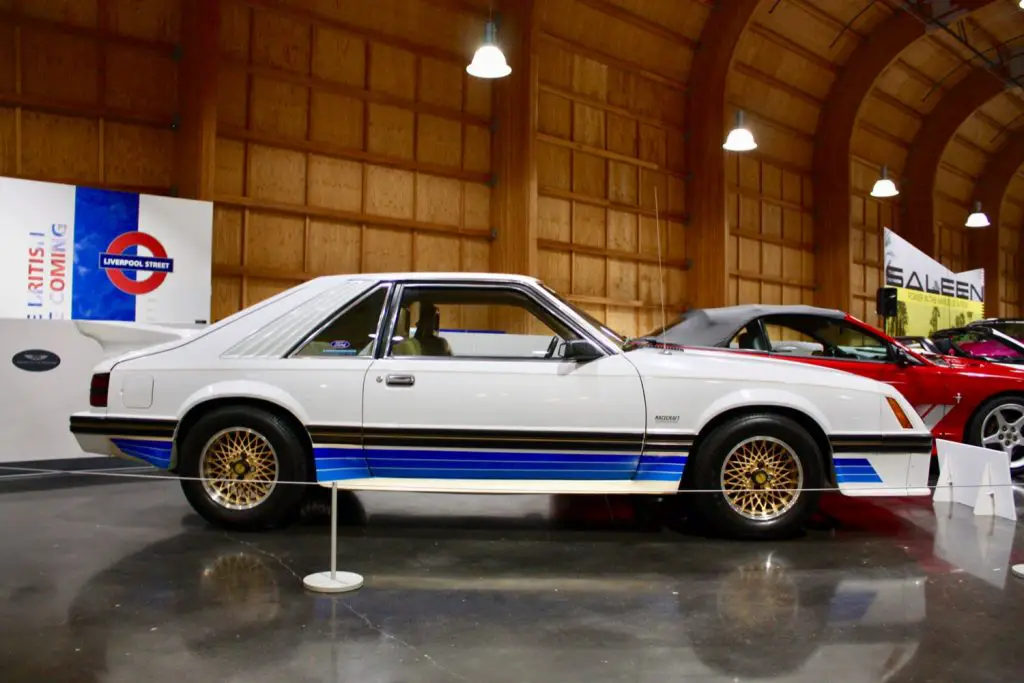 While the 5.0L V8 engine under the hood was left as is (Saleen kept it stock for emissions purposes), the rest of the vehicle was upgraded for high-speed apex hunting. The chassis was stiffened and the suspension received an extensive rebuild with new Racecraft components. The first-ever Saleen Mustang also rocked new aero features, giving it a unique, purpose-built appearance, while also setting the stage for future Saleen products.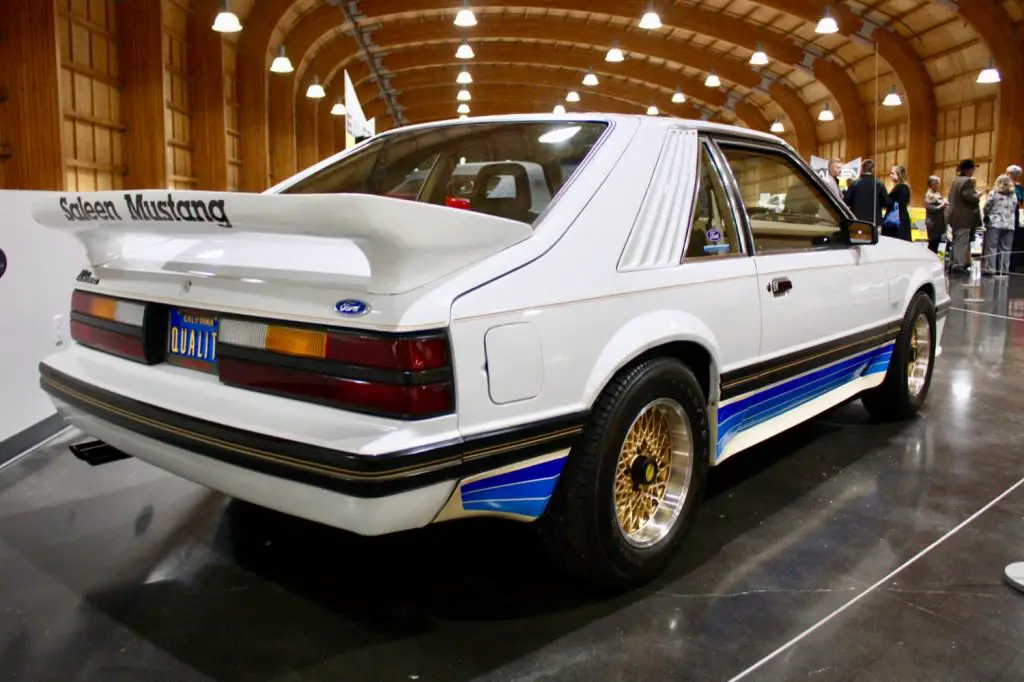 Originally priced at $14,300, the first-ever Saleen Mustang hit the scene as a no-nonsense performer capable of slicing it up on the track, and then driving home at the end of the day. Saleen would take the formula to all-new heights and legendary levels in the years to follow, but that's a story for another day.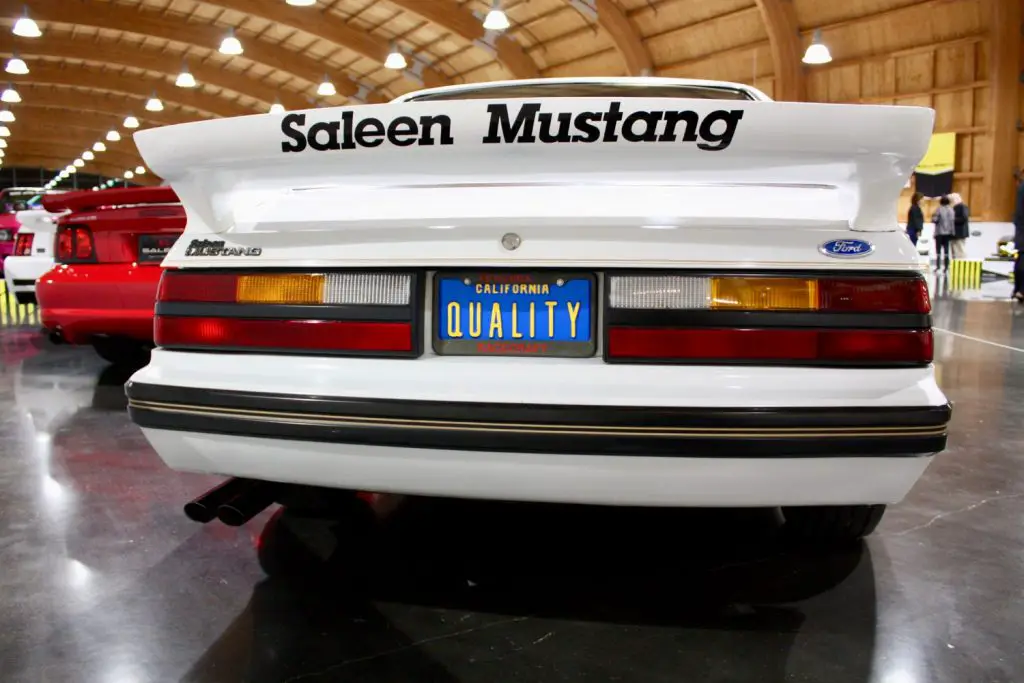 Stay tuned, because we'll have additional content about all things Saleen soon. In the meantime, check out all the photos in the gallery below, and make sure to subscribe to Ford Authority for more Ford Mustang news, Saleen news, and around-the-clock Ford news coverage.
All photos by Ford Authority. All rights reserved.