Many modern-day truck fans are quick to complain about how much new pickups cost. And they have a point, given the fact that one can easily option a Ford Super Duty up past the six figure mark. As technology and equipment levels have increased in new vehicles average transaction prices have kept up in close succession. And this Ford F-350 Limited, which was once a SEMA show truck, has tens of thousands of dollars in additional aftermarket equipment tacked onto it. But that didn't stop YouTuber WhistlinDiesel from destroying it.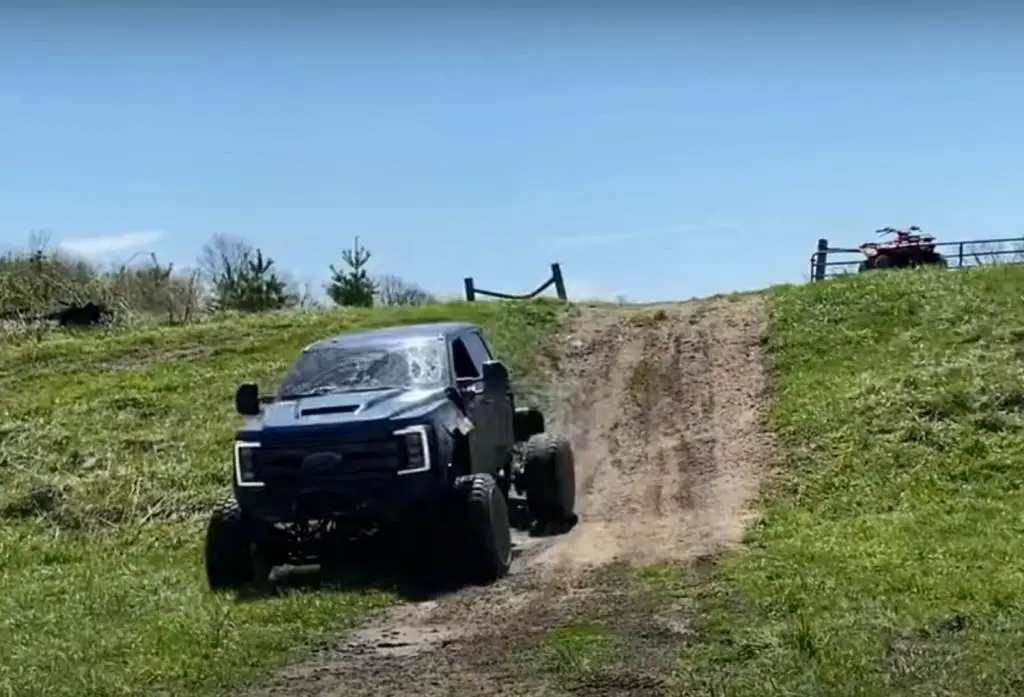 Those already familiar with WhistlinDiesel's many well-known antics, shouldn't be surprised by any of this. After all, he's already blown up a number of trucks and purposely grenaded their engines. And while that may seem foolish or even cruel, it's clearly working. The YouTuber has amassed a ton of views in a very short time period.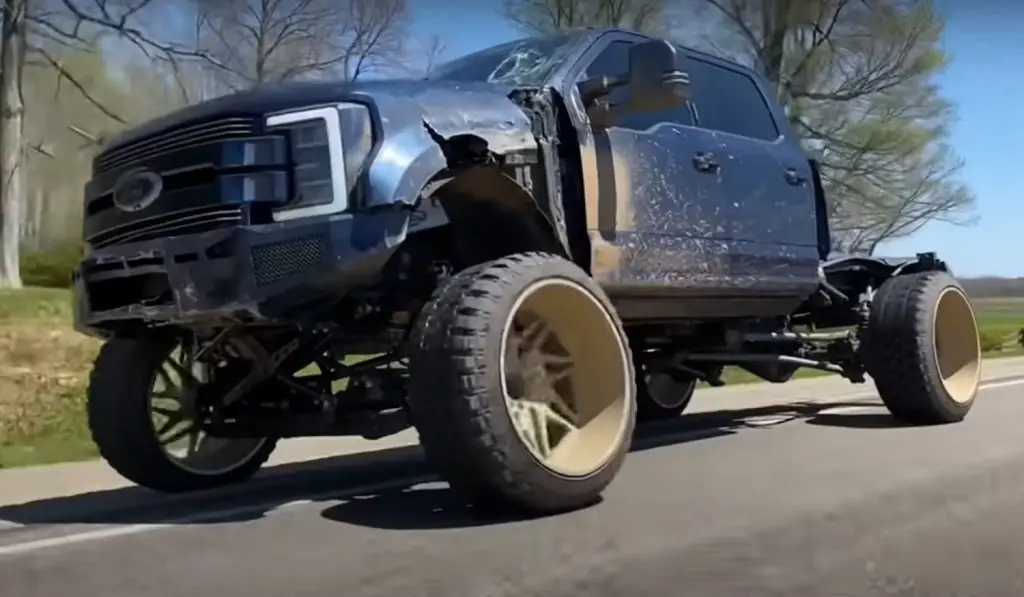 Unfortunately, it also marks a cruel death for this Ford F-350 Limited, which WhistlinDiesel purchased for a hair over $100,000 a while back. Over that time, he's subjected the Ford truck to an incredible number of beatings that include filling the bed with 12,000 pounds of wet concrete, burying it underground, and dragging it through the deepest mud we've ever seen.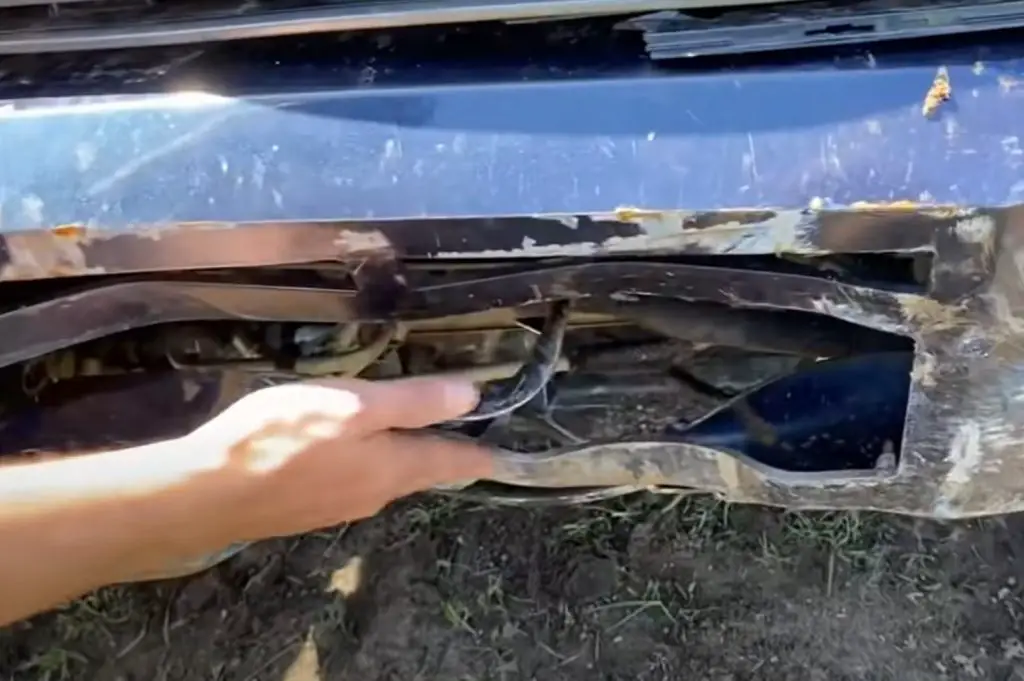 After an incredible amount of abuse, most everything on this poor pickup is broken, including both stock components and all the aftermarket goodies, including the hydraulic lift kit, which retails for a cool $20k all by itself. Many thousands of additional dollars were spent on the bumpers, giant wheels, and aftermarket fenders.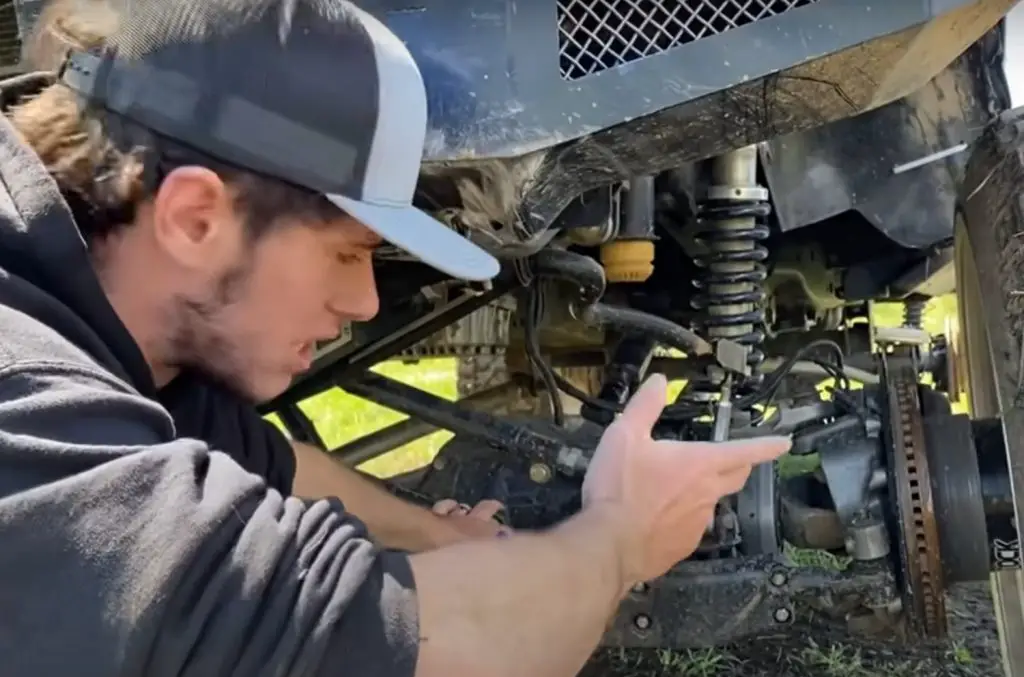 All together, WhistlinDiesel estimates that he caused over $70,000 in damage to his Ford F-350 Limited – an astounding figure, indeed – and one that's bound to make more than a few folks angry, or at least ask why anyone would do something like this to a perfectly good truck. But in the strange, strange world that is YouTube, this is exactly how influencers make money.
For more shenanigans like this, be sure and subscribe to Ford Authority for the latest Ford F-Series news, Ford Super Duty news, and around-the-clock Ford news coverage.