It's been years since we first learned that the legendary Ford Bronco was coming back. Three-plus long years of rumors, speculation, and delays. And now, just a few days after learning that the 2021 Bronco debut was set to actually happen in the month of July, we now have an exact date: July 9th. And even better, it was Ford that announced this date publicly, so there's no turning back now. At least, we certainly hope not.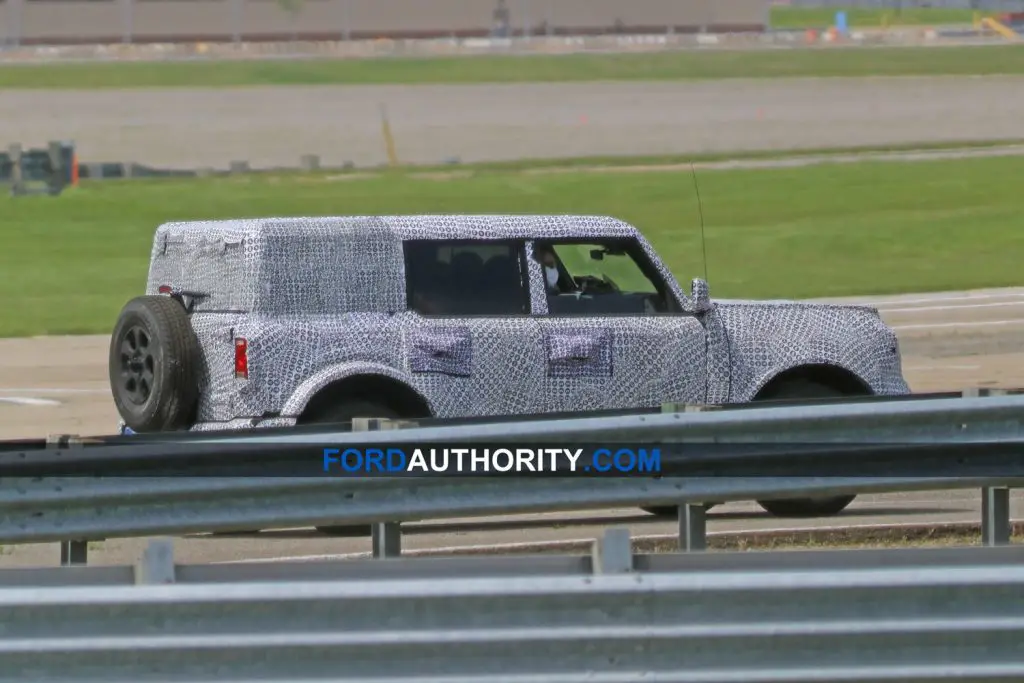 Ford announced the date with a simple yet intriguing byline: "The Wild Returns." The automaker also added a bit of a vague description of the new vehicle to the Bronco's official landing page.
"Bronco rides again," it confidently states. "Way back in 1966, Ford introduced its original SUV and cut a trail to the great outdoors that would be followed by generations of Americans. And now, Bronco is coming back, strapped with thrilling power and go-anywhere capability, uniquely equipped to carry true adventure seekers deep into the wild and untamed places their souls long to be."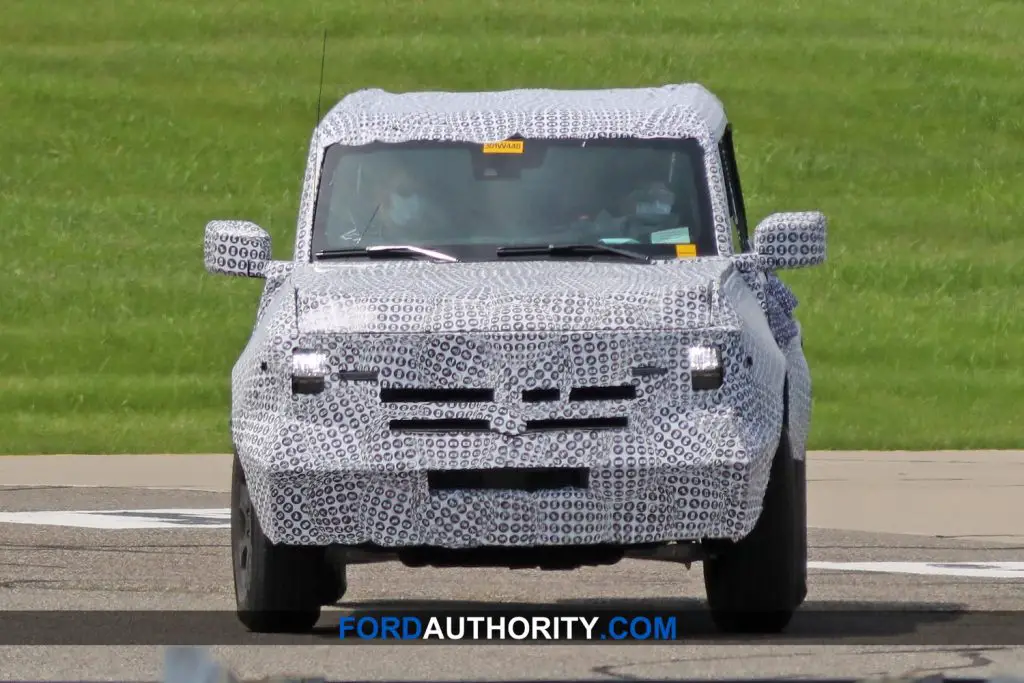 If that isn't enough to get the masses riled up, we don't know what is. And while we already know a lot about the Bronco, it'll be nice to finally see it in the flesh and learn every little detail about it.
Originally, the Bronco debut was set to happen this past April, but the COVID-19 pandemic ultimately delayed that unveiling. There were really no indications as to when the new Bronco debut date would be set, until last week, when Ford added the script "World Premiere July 2020" directly above the buckin' Bronco logo on its landing page.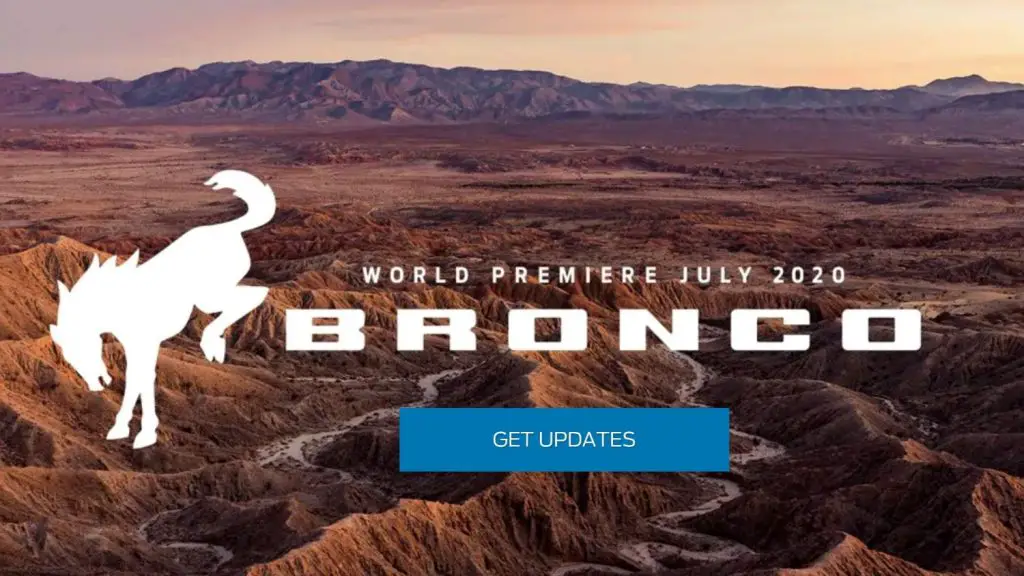 We learned quite a few new details about the 2021 Bronco just last week as well. Including confirmation that it will be available with a seven-speed manual transmission equipped with a granny gear. A 10-speed automatic transmission is also expected to be available.
It also seems that the new Bronco will be available with the Ford 2.3L EcoBoost four-cylinder engine used in the current Ford Ranger, which produces 270 horsepower and 310 pound-feet of torque in the mid-size pickup. We also know that the new Bronco will also be available with Ford's 2.7L EcoBoost V6 engine, as Ford Authority was the first to report earlier this year. A Bronco Raptor might follow in 2022 and could be powered by Ford's 3.0L EcoBoost V6.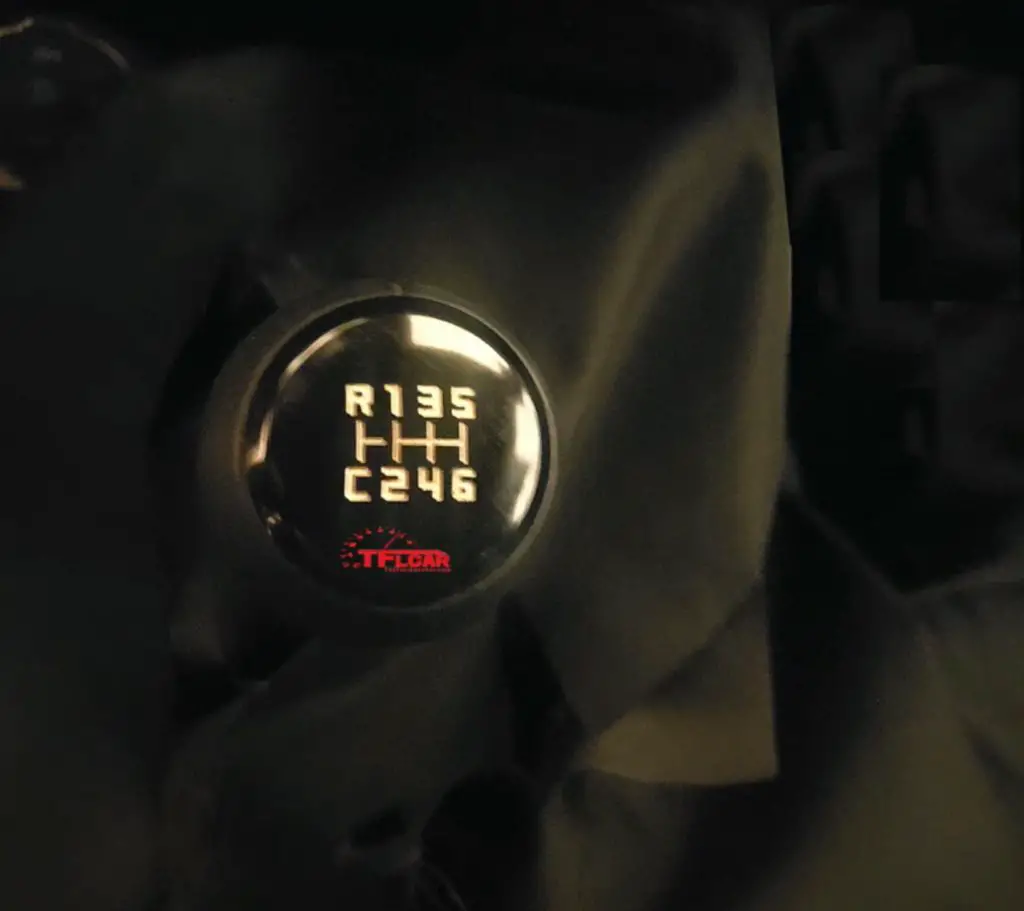 Both two- and four-door versions of the new Bronco will be available when it goes on sale, while a pickup truck variant will follow roughly 18 months later. Several roof options will be offered, along with at least two tire packages – one for off-road use, and another for on-road use. Additionally, there will be three grille options to choose from, as Ford Authority was first to exclusively report.

We'll have much more on the new Bronco very soon, so be sure to subscribe to Ford Authority for more Ford Bronco news and around-the-clock Ford news coverage.