As spring inches toward summer, we should be getting mighty close to finally seeing the 2021 Ford Bronco in the flesh. We recently saw a production-ready Ford Bronco sitting on the floor of the Ford Michigan Assembly Plant under a cover, and the mules we've seen running around are wearing less and less camo. We know that the latest iteration of Ford's iconic nameplate will be quite capable off-road, though how good it will be is currently anybody's guess. Regardless, we got a sneak peak at those capabilities courtesy of this cool video from Ford.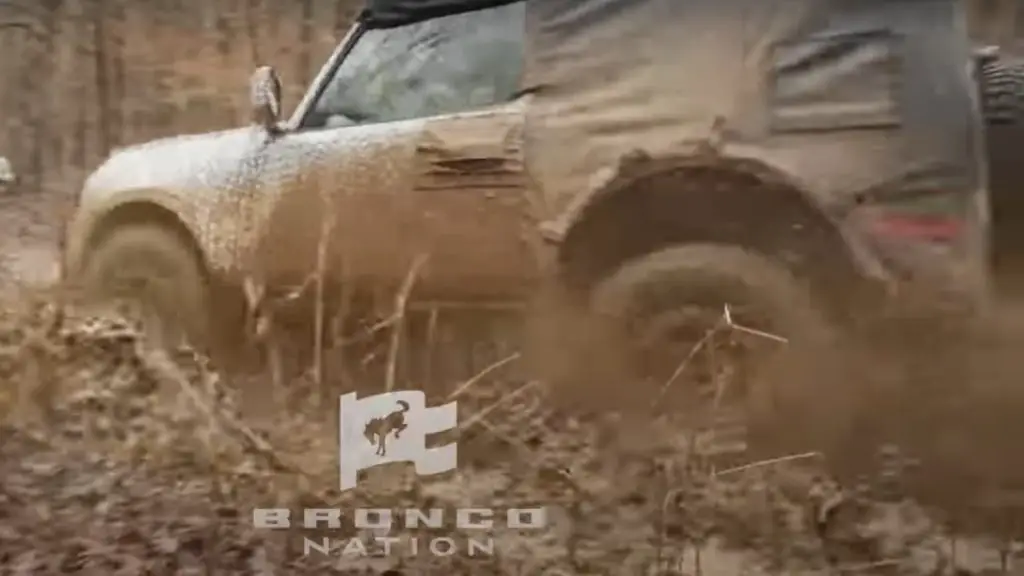 The short clip shows both a two-door and four-door 2021 Ford Bronco playing around in the mud somewhere in the woods of northern Georgia. Both look quite comfortable in the slippery stuff, conquering a wet hill and some seriously wet patches with ease. There's also one tiny detail present in the video that's worth noting.
Right around the 0:24-second mark, we can clearly see the four-door Bronco's inside rear wheel lock up while the front wheels keep spinning. In turn, this "pulls" the front of the vehicle around, effectively cutting the turning radius. This is what off-roaders refer to as "the dig," and apparently the Bronco will have a button that controls this nifty feature.
The feature is similar to Turn Assist Control function present on the Toyota Land Cruiser. That system is automatically activated when the big-bodied SUV is put into Crawl Control Mode, and is controlled via the braking system. Hardcore off-road machines often use two levers on the transfer case and a second parking brake that allow the driver to lock up one axle and/or individual brakes, one at a time.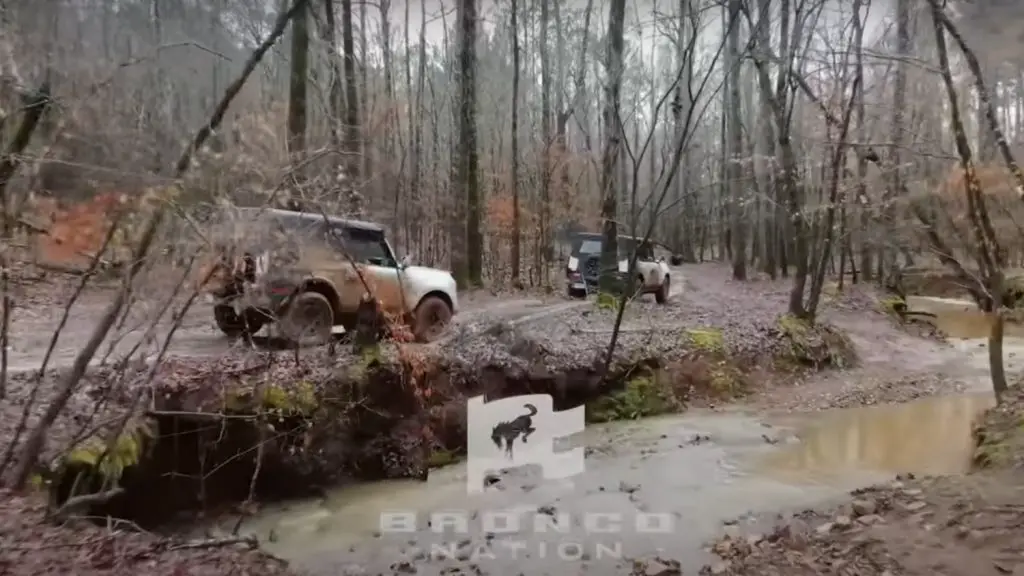 Interestingly enough, Jeep does not offer this type of feature on the Wrangler. So for now, the 2021 Ford Bronco already has a leg up on its main competitor. Throw in a "granny geared" seven-speed manual transmission, and we've got the makings of a seriously capable offroad vehicle. Now, we just need Ford to go ahead and finally reveal the darn thing.
We'll have more on the new Bronco very soon, so be sure to subscribe to Ford Authority for more Ford Bronco news and non-stop Ford news coverage.