The 2021 Ford F-150 reveal is set to happen tomorrow, June 25th, 2020 at 8 pm EDT. Unfortunately, thanks to the COVID-19 pandemic, the new F-150 reveal will take place virtually, which can seen live here. But clearly, unveiling the all-new 14th generation 2021 Ford F-150 is still a big deal for The Blue Oval, so it wanted to make this event as special as possible. So according to Automotive News, it's bringing back a familiar face (and voice) in an effort to do just that.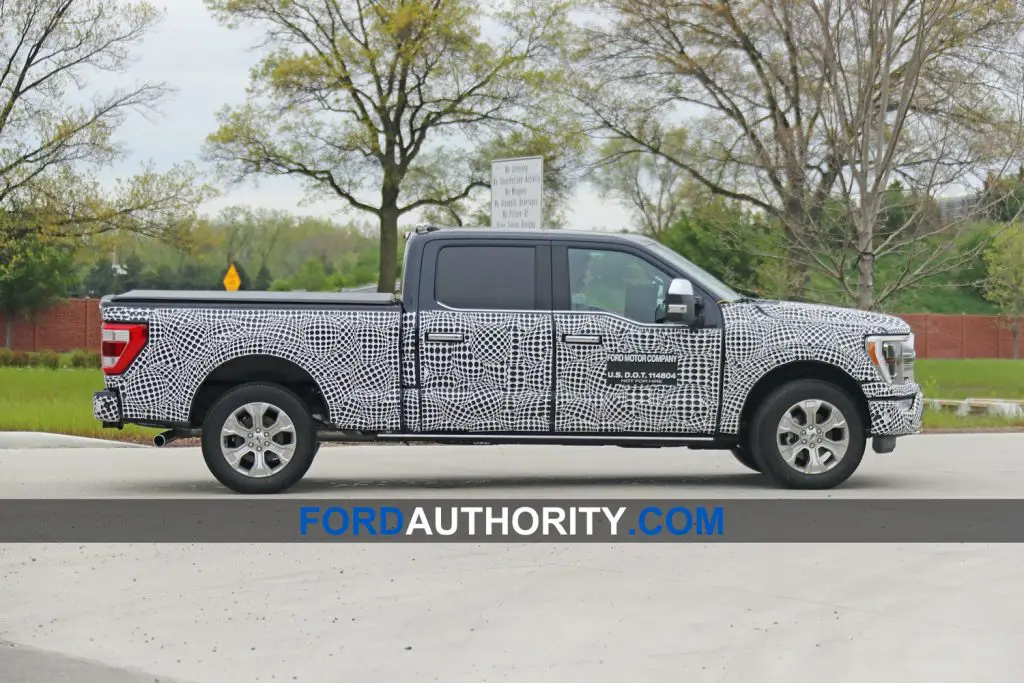 That person is actor Denis Leary, who's worked with Ford since 2008 in various capacities. Leary will host the online reveal Thursday night, and has already prerecorded a few bits for the reveal, including interviews with current F-150 owners. It's Leary's first appearance since the coronavirus forced most people into lockdown, too.
"This is my first experience going out to shoot something since the pandemic started" Leary told Automotive News. "It made me realize you can actually do it. It takes some more money and more planning and some more space, but you can do it."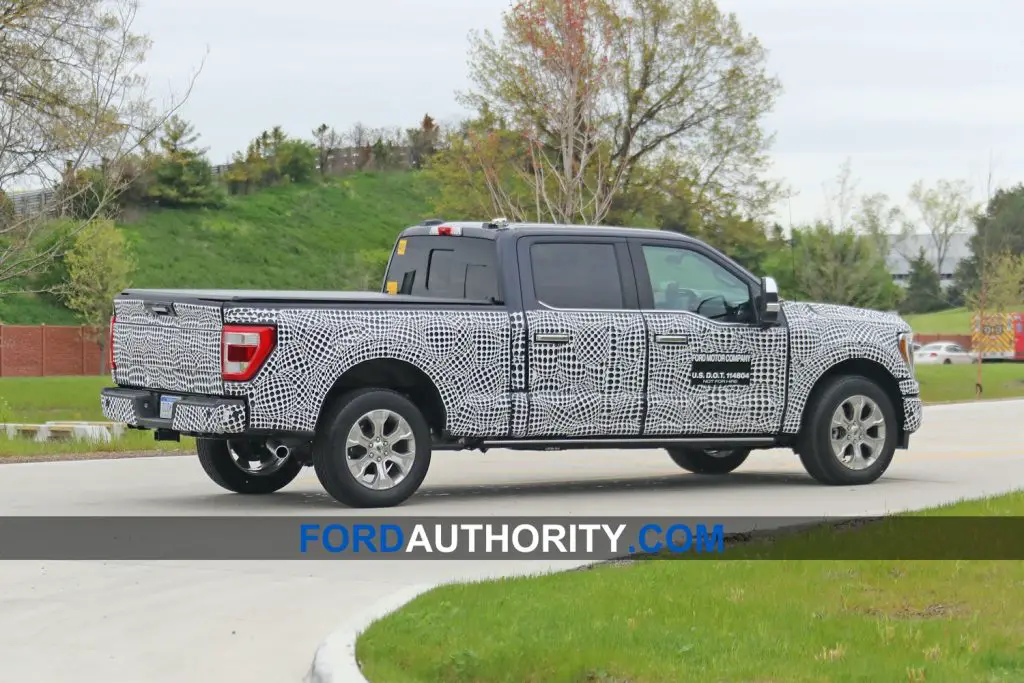 Of course, Leary has already seen the 2021 F-150, and seems rather impressed with it. "People aren't just using the truck for work anymore," he said. "Trucks have evolved along with customer needs. You want all the luxury and the technology that your car has, and we've reached that point now."
Leary isn't just a spokesperson for Ford trucks, either. He and his wife are actually owners as well. "We were customers while I was becoming the spokesman, and we've remained customers all the way through," he said. "We beat the living daylights out of our Ford pickups. I can honestly say what I've said in the commercials I've felt was true."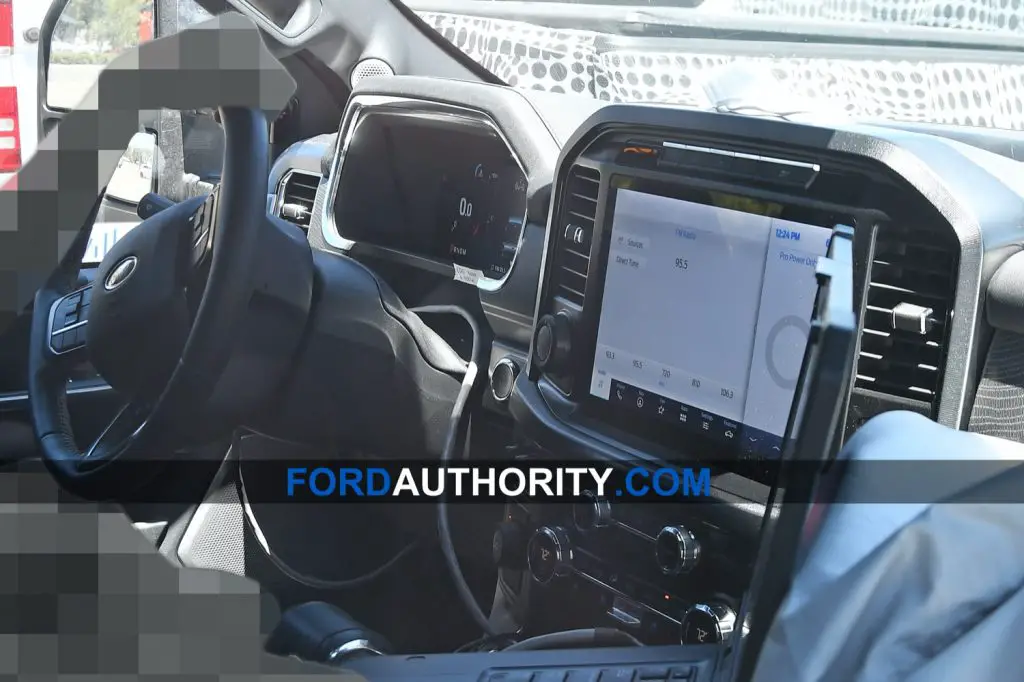 The 2021 F-150 reveal will be Ford's first-ever online-only unveiling, but it's no stranger to using stars in its reveals. Previously, the Mustang Mach-E reveal starred actor Idris Elba and even featured a performance by the Detroit Youth Choir.
While we await Leary's appearance on the F-150 reveal tomorrow night, we can check out this shadowy front-end teaser, an uncovered overhead shot, and all sorts of interior and exterior spy photos. Those give us a few clues as to what to expect from the truck's brand-new sheetmetal, a fact previously reported by Ford Authority.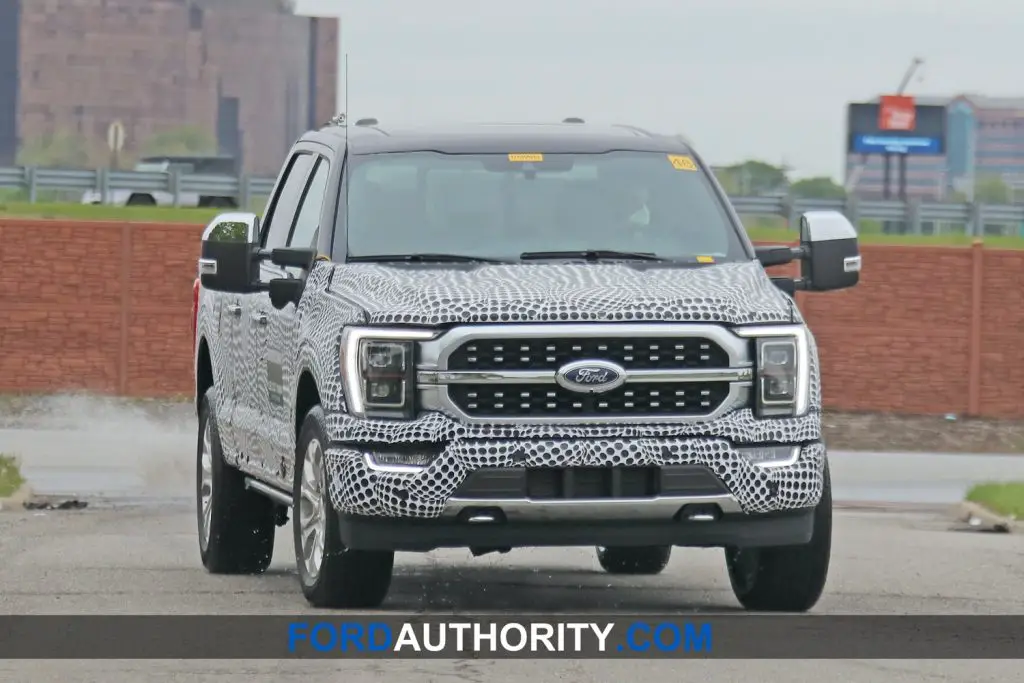 Other nifty features of the new F-150 include a completely revamped interior with an available digital gauge cluster, an all-new center stack and center console, over the air update capability, a new stow-away console shifter, a passenger seat that can fold flat into a bed, and an onboard generator.
The current F-150's engine lineup is expected to carry over to the new generation, along with the existing 10-speed automatic transmission. A new hybrid-electric model will join the lineup at or close to launch, while an F-150 Electric model will arrive by mid-2022. We expect the offroad-oriented F-150 Raptor to launch roughly one year after the primary models.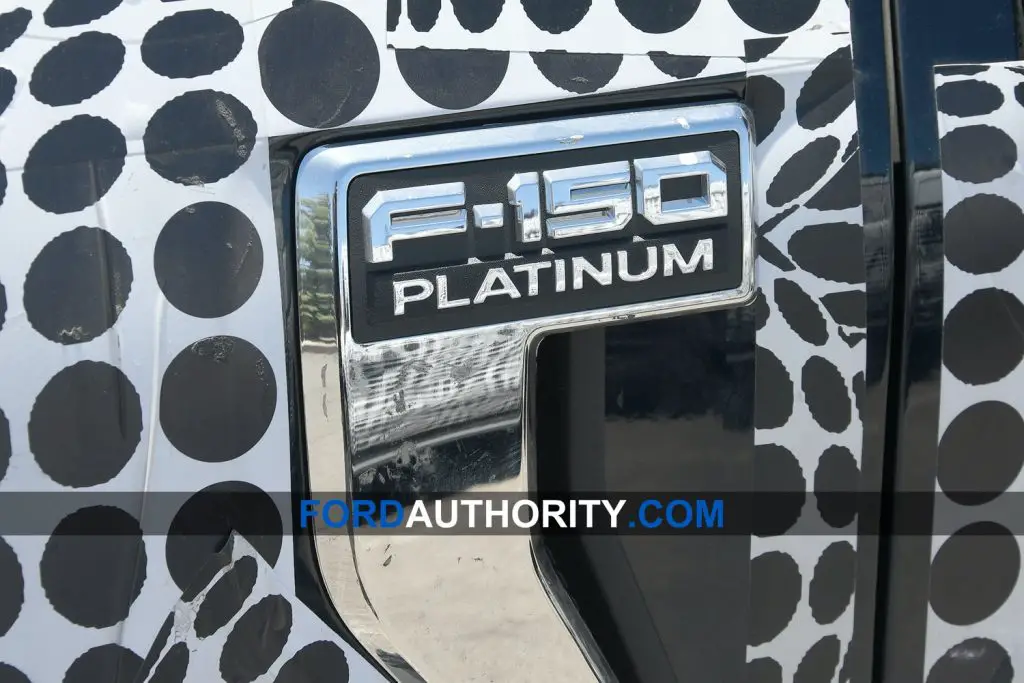 Order banks for the 2021 Ford F-150 are expected to open on July 15th, 2020 and the truck will commence into production on October 12th at the Ford Dearborn Truck Plant, and November 9th at the Ford Kansas City Assembly Plant. The trucks should begin to arrive at dealers shortly thereafter.
We will be on hand for the reveal this Thursday, so make sure to subscribe to Ford Authority for the latest Ford F-Series news, Ford F-150 news, and continuous Ford news coverage.